Herndon, VA
— Volkswagen Andretti Rallycross started the 2017 Red Bull Global Rallycross season at a gallop in Memphis, taking a dominant one-two finish with drivers Scott Speed and Tanner Foust. The reigning champions and perennial frontrunners are aiming to preserve that strong form this weekend, as the championship shifts to its inaugural visit to Louisville for Round Two of the 2017 season.
Reigning two-time champion Scott Speed had a nearly perfect start to his title defense in Memphis, earning a pole position and two Heat wins on his way to victory in the first Final of the season. For his part, the driver of the No. 41 Oberto Circle K Beetle GRC was extremely happy with the team's first 2017 effort and hopes to continue the trend in Louisville. 'We came out of the gates strong in Memphis, and I'm super proud of the team effort that saw us make so much progress in the offseason,' said Speed. 'I think we proved that far from taking things for granted, we actually improved a lot, and that should help our odds for the rest of the season. If we can win two races on the trot, it will be a great start to our championship defense, but now it's time to put on the blinders and focus on the task at hand this weekend.'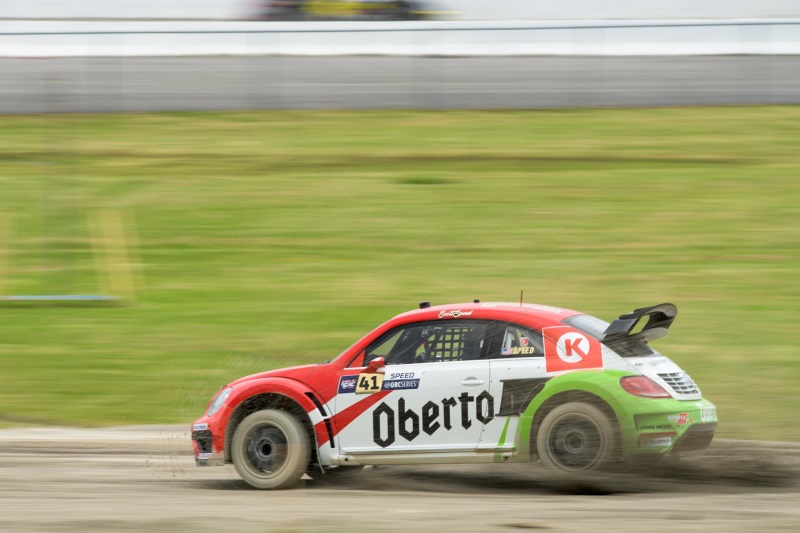 Speed's teammate Tanner Foust also placed well in Memphis, despite a new race format that made his path to a second-place Final finish more difficult. After setting the second-fastest time in qualifying, the driver of the No. 34 Rockstar Energy Drink Beetle GRC earned one Heat win before placing second in the season-opening Final.
'It was good to finish in the money for our first race of the year, but I'm hoping we can raise the stakes in this second race,' said Foust. 'Last year, we saw that every point matters in the championship, so I'm hoping to make the most of this event in Louisville.'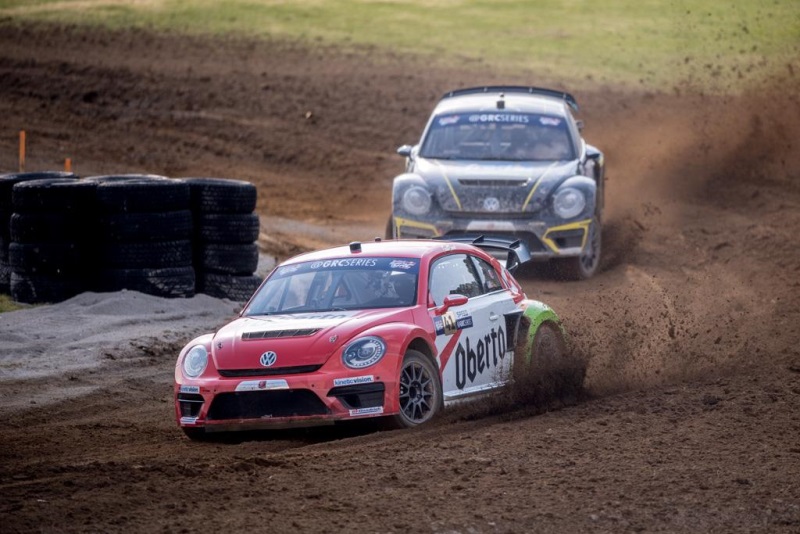 Making its first visit to Louisville, Volkswagen Andretti Rallycross will race on a temporary dirt and tarmac circuit at the Kentucky Exposition Center. The .699-mile bull ring features tight corners and the signature Red Bull Global Rallycross tabletop jump that will launch the field of supercars into the air.
Foust is looking forward to a new venue, bringing Rallycross to a new set of fans. 'Obviously, Louisville has a pretty big tradition of horsepower, and it's exciting to bring a different form of racing to this city,' he said. The second round of the 2017 Red Bull GRC season will air LIVE on NBC—Sunday, May 21 at 1:00PM (ET).