More Immersive, More Interactive And More Innovative: Van Experience Live 2017
By: Mercedes-Benz Vans
---
Welcoming all van owners and operators, Mercedes-Benz Vans UK Ltd is once again utilising the legendary Millbrook Proving Ground to play host to Van Experience Live, the ultimate test drive, from 20-30 June 2017. The UK's largest event of it's kind is set to welcome almost 3,000 guests, who will be experiencing everything the Brand has to offer, including the UK premiere of the Vision Van, a unique X-Class immersive experience and a sneak preview on how Mercedes-Benz Vans will monitor uptime and vehicle status in the future. There will be five main hands-on demonstration areas to help guests assess how Mercedes-Benz vans perform in all areas:
Keep Testing
– A full range drive to experience the entire product line-up from Mercedes-Benz Vans, and compare them directly with competitor test vehicles through the famous hill course, city route and high speed bowl.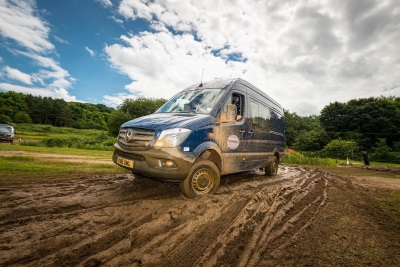 Keep Adapting
– An opportunity to understand the innovative ways that Mercedes-Benz vans can be configured to offer the ultimate in bespoke solutions.
Keep Challenging
– A testing off-road course to show the skills of the Sprinter 4x4 and 6x6 vehicles, with a focus on using vans to enable various lifestyle persuits. Keep Innovating – A safety-focused activity, including handling on the wet grip experience.
Keep Moving
– Situated in the heart of the event and focused on 'yesterday, today, tomorrow', visitors will be to experience all the Brand currently offers from Approved Used, GenuineParts and MobiloVan free roadside assistance, through to the innovative Vision Van concept and ideas for the future direction of the product.
---
Trending News