NISSAN AT THE 2014 GENEVA MOTOR SHOW
By: Nissan
ROLLE, Switzerland
– Nissan's command of the European crossover segment is further reinforced at the 84th Geneva Motor Show with the brand's unrivaled crossover family taking center stage. The all-new X-Trail and all-new Qashqai highlight Nissan's ongoing crossover development, which will be strengthened by the arrival of another next-generation model in Geneva.
The 2014 Geneva Motor Show also showcases Nissan's diverse innovation. From the world debut of the zero-emissions e-NV200 to the European premiere of the GT-R NISMO, Nissan is demonstrating its unrivalled passion for design, engineering and innovation.
Corporate update
Record levels of demand for its advanced and technologically innovative products, plus a raft of new or revised vehicles, means that Nissan will build more cars, crossovers and light commercial vehicles than ever at its European plants in 2014. Existing high levels of demand for class-leading vehicles such as the Nissan Qashqai and the all-electric Nissan LEAF, and a significant second all-electric vehicle, e-NV200, means that Nissan will be using even more of the production capacity at its plants in the UK, Spain and Russia. And there's more to come. The significance of Nissan's European manufacturing plants cannot be underestimated: Last year, some 80 percent of all Nissan vehicles sold in Europe were built in Europe. In the 30 years since manufacturing began in the region, Europe has built more than 10 million Nissan vehicles.
New X-Trail
Now fully integrated into Nissan's crossover range, the all-new X-Trail combines advanced 4x4 capabilities with a host of design and engineering features that have become hallmarks of Nissan crossovers. The new model also introduces a number of innovative new-to-sector technologies such as bi-LED headlamps, Nissan Safety Shield and a fully integrated third-generation NissanConnect navigation and infotainment system.
Built on the Renault-Nissan Alliance Common Module Family platform, the all-new X-Trail also offers significantly improved practicality, with a new 'theater-style' seating layout, sliding second row of seats and fully integrated third row of seats with improved leg and headroom.
As a result of this complete redesign and re-engineering process, the new X-Trail completes what is the most comprehensive and capable SUV crossover line-ups in the industry.
e-NV200 production premiere
Nissan is set to continue its dominance of the electric vehicle sector with the introduction of the e-NV200, which brings unprecedented refinement, with zero emissions and ultra-low running costs. Combining the best elements of two multi-award winning vehicles – Nissan LEAF and Nissan NV200, past World Car of the Year and International Van of the Year respectively – e-NV200 is ready to change the face of the city.
The e-NV200's high performance pure electric drivetrain, based on that used in the acclaimed Nissan LEAF, is allied to the class-leading cargo volume of theNV200 to create a practical and versatile vehicle capable of carrying people or goods while producing neither exhaust emissions nor noise pollution. When sales start in Europe in May, e-NV200 will be available as a van or as a five-seat people carrier in Combi or more luxurious Evalia guises. Although mainly targeted at businesses, e-NV200 will also appeal to private users with large families.
GT-R NISMO
Making its European debut in production form, the mighty Nissan GT-R NISMO is the fastest and most advanced Nissan performance production car ever. Honed to perfection on the legendary Nürburgring Norsdschleife – where it holds the lap record for a volume production car – the new GT-R NISMO perfectly embodies the spirit of the NISMO brand, delivering breathtaking performance.
The new GT-R NISMO is powered by a 3.8-liter twin-turbocharged V6 engine that has been extensively modified by NISMO engineers. Combined with a revised aerodynamic package that generates an additional 100kg of downforce and a bespoke suspension set-up fine-tuned in Europe, it makes the latest GT-R the most remarkable to date.
Nissan BladeGlider concept
Shown to a European audience for the first time at Geneva, the bold new BladeGlider concept challenges conventional thinking on performance car design. Inspired by Nissan's innovative ZEOD RC Zero Emission on Demand race car – set to take part in the 2014 Le Mans 24hr race under the event's 'Garage 56' rules – the BladeGlider features radical narrow front-track design layout that creates a distinctive swept-wing shape when viewed from above. Featuring perfect weight distribution thanks to the placement of the lithium ion batteries and in-board motors between the rear wheels, the BladeGlider optimizes power delivery with significantly reduced stresses at the front of the vehicle.
New Qashqai
Celebrating one of the most successful launches in Nissan history, the all-new Qashqai is set to be a major draw at the Geneva Motor Show. Ushering in a new era in crossover design, the second-generation model has attracted unprecedented interest from motorists and the world's press. With production now fully underway at Nissan's record-breaking Sunderland (UK) plant, the new Qashqai demonstrates Nissan's leadership in the crossover sector with numerous sector-first technologies and a host of innovative and practical design features. These include Nissan Safety Shield - a suite of safety systems that combine to deliver one of the most comprehensive protection packages in the industry - and the latest NissanConnect system with full smartphone integration.

About Nissan in Europe
Nissan has one of the most comprehensive European presences of any overseas manufacturer, employing more than 14,500 staff across locally based design, research & development, manufacturing, logistics and sales & marketing operations. Last year Nissan plants in the UK, Spain and Russia produced more than 635,000 vehicles including mini-MPVs, award-winning crossovers, SUVs, commercial vehicles and the Nissan LEAF, the worlds most popular Electric Vehicle with 97% performance satisfaction and 95% of customers willing to recommend the car to friends. Nissan now offers 24 diverse and innovative products for sale in Europe today, and is positioned to become the number one Asian brand in Europe.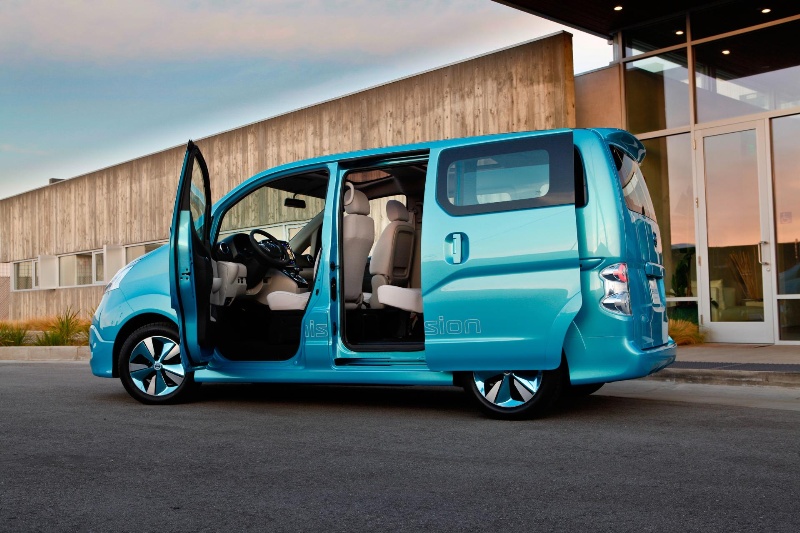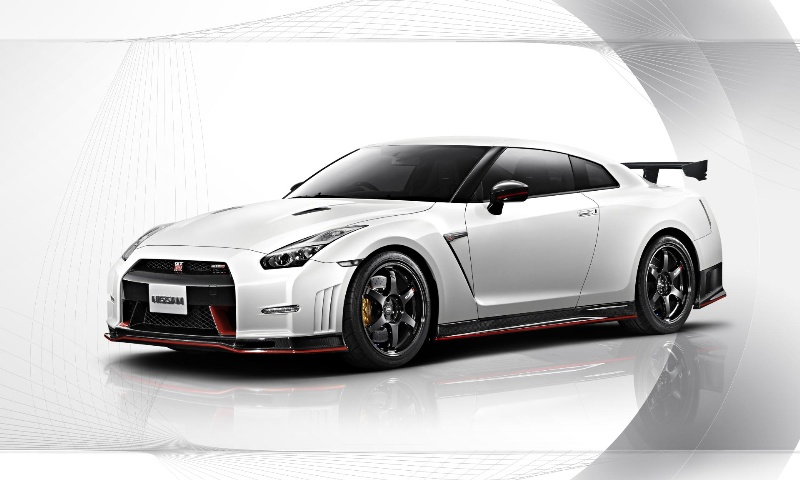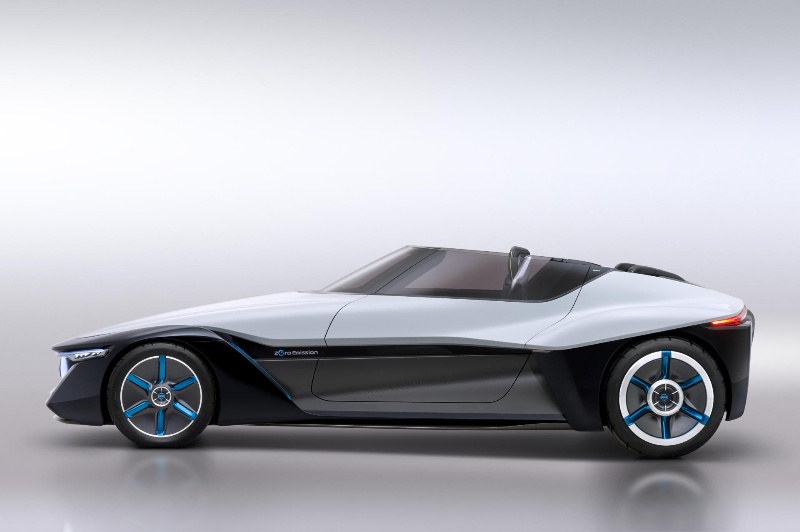 Photo credit:
Nissan
posted on
conceptcarz.com
Recent News
Quattro Times Two – Audi Expands The Q2 All-Wheel Drive Line-Up Audi is broadening the appeal of its Q2 compact SUV this week with the addition of a new version notable not only as the most powerful in the range but also as the first petrol-powered model to be......
Jaguar Brings Excitement To Dull And Boring With New 2018 Jaguar F-Type– Jaguar selects residents from Dull, Scotland and Boring, Ore. to experience the thrills of the 2018 Jaguar F-TYPE – Everyday routines were transformed into exciting adventures behind the......
Sanchez Ready For Pirelli World Challenge At Salt Lake City – Former GT Academy winner Ricardo Sanchez is eagerly awaiting the chance to get back behind the wheel of the GT-R NISMO GT3 this weekend as the Pirelli World Challenge SprintX Championship heads to......
Order Books Open For Premium Class Volkswagen Arteon – Volkswagens stylish new flagship, the Arteon, is today available to order for the first time from Volkswagen Retailers across the UK priced from £34,305 RRP OTR. An avant-garde gran turismo with......
Full Car List Revealed As Countdown Begins To Concours Of Elegance 2017 Concours of Elegance has revealed the full list of spectacular cars which will appear at Hampton Court in less than a months time. Taking place from 1-3 September, this celebration of automotive......
Toyota And Mazda Enter Business And Capital Alliance Toyota Motor Corporation (Toyota) and Mazda Motor Corporation (Mazda) signed an agreement today to enter a business and capital alliance, with the aim of further strengthening their lasting partnership. Todays......
First-Of-Its-Kind Rear Door Alert Technology From Nissan Can Help Remind Drivers To Check Their Rear Seats– With summer heat on the rise, potential issues posed by interior car temperatures are even more real, but Nissan hopes its new Rear Door Alert (RDA)1 may help reduce concerns. Elsa Foley, an industrial......
2018 Mazda3 Gains More Standard Equipment In All Trim Levels – Mazda3s combination of craftsmanship, quality and uncommonly good driving dynamics place it apart from its competition in the crowded compact segment. For 2018, Mazdas small sedan and five-door......

© 1998-2017 Conceptcarz.com Reproduction or reuse prohibited without written consent.