Texas-Sized Charlie Thomas Collection Brings $7.4 Million At Dallas Auction
• RM Auctions' sale of the Charlie Thomas Collection generates $7.4 million, with 100 percent of lots sold • Top sellers include a 1946 Chrysler Town & Country Roadster for $143,000 and a 1954 Packard Caribbean Convertible for $132,000 • Sale captures attention of global collector car community with bidders representing eight countries around the world and 31 states across the U.S. • RM wraps up its 2012 calendar with its annual London, England sale, October 31, followed by the John Staluppi Cars of Dreams Collection, December 1, in Florida, U.S.A. RM Auctions continued its strong track record for hosting successful single-vendor sales in Texas on the weekend (October 20), generating more than $7.4 million in sales, with 100 percent of lots sold at the Charlie Thomas Collection sale near Dallas, Texas.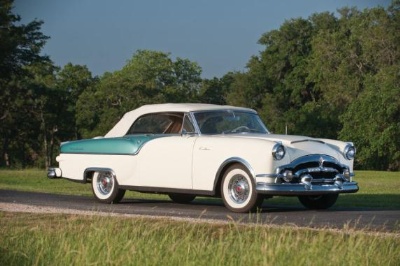 The result of more than two decades of dedicated acquisition by prominent Texas businessman and former owner of the Houston Rockets, Charlie Thomas, the single-day sale presented a total of 175 quality American collector cars without reserve to a global audience. Illustrating RM's expertise in the cataloguing and marketing of private collections, the sale attracted bidders from eight countries around the world and 31 states across the United States, with 43 percent of bidders representing first-time clientele. 'The Charlie Thomas Collection featured a wide array of pre- and post-war American convertibles' says Alain Squindo, Director of Private Collections at RM Auctions. 'There was quite literally something for everyone. From flathead Fords to '50s convertibles and muscle cars, the selection of cars available to our clients was wide and varied,' Squindo adds. Top sales honors went to a one-off 1946 Chrysler Town & Country Roadster that was created from period designs of a planned car. The Town & Country attracted lively bidding, ultimately realizing an impressive $143,000. Other notable sales included a superb 1954 Packard Caribbean Convertible for $132,000 and an exquisitely restored 1957 Chevrolet Corvette 'Fuel-Injected' Convertible for $126,500. In addition, a superbly restored 1952 Willy's Military Jeep, presented in proper Army Olive Drab Green, achieved $22,000, with 100 percent of proceeds, including auction commissions, benefiting the Brookwood Community, a non-profit residential facility and vocational program in Brookshire, Texas supporting adults with disabilities (brookwoodcommunity.org). RM's Charlie Thomas Collection Top Six Sales: 1. 1946 Chrysler Town & Country Roadster - $143,000 2. 1954 Packard Caribbean Convertible - $132,000 3. 1957 Chevrolet Corvette 'Fuel-Injected' Convertible - $126,500 4. 1947 Cadillac Series 62 Convertible - $121,000 5. 1956 DeSoto Fireflite Indy Pacesetter Convertible - $115,500 6. 1968 Shelby GT500 Convertible - $115,500 The Charlie Thomas Collection sale is the latest in a string of successful single-vendor auctions presented by RM Auctions this year, reaffirming the company's reputation as the specialist for private and estate collection sales. The company will round out its 2012 calendar with one additional private collection sale—the John Staluppi Cars of Dreams Collection, to be held December 1 in North Palm Beach, Florida. In the immediate future, RM returns to London, England, October 31 for its highly anticipated central London sale featuring a spectacular roster of 90 automobiles and two motorcycles. In addition to a host of magnificent private consignments, the London sale will feature some 22 automobiles from the Netherland's respected Zegwaard Collection. For further information on upcoming events or to view full results from the Charlie Thomas Collection sale, visit rmauctions.com or call +1 519 352 4575. Photo Captions Top: 1946 Chrysler Town & Country, photo credit Darin Schnabel Courtesy of RM Auctions Second: 1954 Packard Caribbean Convertible, photo credit Darin Schnabel Courtesy of RM Auctions About RM Auctions RM Auctions is the world's largest auction house for quality automobiles. With over three decades of experience in the collector car industry, RM's vertically integrated range of services, from restoration to private treaty sales, auctions, estate planning, and financial services, coupled with an expert team of car specialists and an international footprint, provides an unsurpassed level of service to the global collector car market. RM proudly holds five of the top 10 all-time records for the most expensive motor cars sold at auction. RM's restoration division has achieved unprecedented accolades, earning Best of Show honors at the world's top concours events, including four Best of Show awards at the prestigious Pebble Beach Concours d'Elegance. For further information, visit www.rmauctions.com, find us on Facebook, or follow us on Twitter @rmauctions.
Recent Articles
Spectacular 1936 Delahaye Type 135 Competition Court Coupe and 1969 Ford GT40 MKI take Best in Show at the Concours d'Elegance of TexasHouston, Texas. May 17, 2013. Last weekend, the award winning La Torretta Lake Resort & Spa in Montgomery, Texas, played host to the biggest celebration of vintage motoring in Texas, welcoming thousands of visitors through its doors for The Houston Classic Weekend and 2nd annual Concours d'Elegance of Texas. The weekend got off to a high-octane start when Concours participants took to the open road on the Texas Tour d'Elegance, led by Richard Rawlings of Fast N' Loud fame, in a newly re-s....
Pinehurst Concours Economic Impact Approaches $2 MillionVILLAGE OF PINEHURST, N.C. (May 13, 2013) – The inaugural Pinehurst Concours d'Elegance and the events surrounding the vintage auto showcase attracted more than 5,000 fans, and its economic impact approached $2 million despite unseasonably cool temperatures the first weekend of May, officials said.

'Having an event the caliber of a Concours in Moore County is significant, especially as it grows in recognition and importance in the Southeast,' said Caleb Miles, president and CEO of the Pinehur....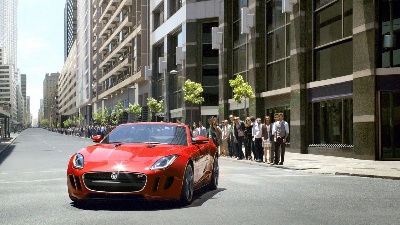 JAGUAR UNVEILS GLOBAL ADVERTISING CAMPAIGN TO LAUNCH THE F-TYPE- Jaguar F-TYPE arrives in U.S. retailers this month, starting at $69,000*
- Primary spots focus on F-TYPE's visceral impact
- Jaguar North America launches social media campaign, #MyTurnToJag, engaging consumers with the opportunity to experience the all-new F-TYPE
- U.S. campaign extensions include driving features with San Francisco 49er Colin Kaepernick; ESPN's Stuart Scott, and an initiative with ABC's 'Jimmy Kimmel Live'

(MAHWAH, N.J.) – May 13, 2013 – Today, Jaguar announced ....
St James's In Central London New Venue For 2013 Concours Of Elegance- HRH Prince Michael of Kent is Royal Patron -

Thorough Events Ltd, organiser of last year's inaugural UK Concours of Elegance at Windsor Castle, has announced an extraordinary new location for the 2013 event.

To take place from September 5-7, the 2013 Concours of Elegance will be held in St James's in Central London in an area that encompasses the gardens of 300 year-old Royal Palace Marlborough House, adjacent to The Mall and St James's Palace, official residence of the Sovereig....
American Classics from the Richard and Linda Kughn Collection Featured at RM's Annual Michigan Sale• RM Auctions returns to Plymouth, Michigan, July 27, for its well-established St. John's sale
• Single-day auction in automotive heartland features more than 80 historic collector cars
• Sale headlined by a wonderful selection of automobiles from the distinguished collection of Richard and Linda Kughn
• Auction acts as prelude to the Concours d'Elegance of America at St. John's on Sunday, July 28

BLENHEIM, Ontario (May 7, 2013) – RM Auctions, the official auction house of the Conc....
Legendary Car Designer Peter Brock Named Grand Marshal Of The 2013 Palos Verdes Concours D'EleganceRANCHO PALOS VERDES,CA -- Peter Brock, the legendary designer of the Corvette Stingray, the Cobra Daytona Coupe and other iconic high-performance automobiles, has been named Grand Marshal of the 2013 Palos Verdes Concours d'Elegance, to be held at the Trump National Golf Club in Rancho Palos Verdes, CA on Sunday, September 15.

Brock will drive his Superformance Coupe, a modern version of the famed Daytona Cobra Coupe, in the Concours' Pleasure Road Rallye on September 14, and the car ....
2014 LaFerrari Ferrari
---
2013 Zagato Roadster BMW
---
2013 Viper GTS Launch Edition Dodge
---
2013 MP4-12C Can-Am Edition Racing Concept McLaren
---
2013 MP4-12C SPIDER McLaren
---
2012 Mulsanne Convertible Concept Bentley
---
2012 F12berlinetta Ferrari
---
2012 X-1 Concept McLaren
---
2006 FXX Ferrari
---
1996 Azure Bentley
---
blog comments powered by

Disqus