Past Winners Come Up Big at the Eleventh Annual Hilton Head Island Motoring Festival & Concours d'Elegance
The premier winners, the coveted 'Best of Show' and 'People's Choice' awards along with the 'Most Outstanding Car - Pre-1948' and 'Most Outstanding Car - Post-1948' were chosen today for the prestigious Hilton Head Island Motoring Festival & Concours d'Elegance, held at the historic Coastal Discovery Museum at Honey Horn. Sunday's Concours d'Elegance top honor, 'Best of Show,' was awarded to a 1938 Jaguar ss Coupe owned by Frank and Milli Ricciardelli of Monmouth Beach, NJ. The Ricciardellis were featured at this year's event as the inaugural Honored Collector – a designation awarded for their dedication to the automobile collector hobby and to the Hilton Head Island Concours d'Elegance. The Ricciardellis have previously won both the Best of Show title in 2009 (1933 Rolls-Royce Coupe) and People's Choice in 2004 (1935 Duesenberg). Their latest winner, the '38 Jaguar, is a special-bodied, one-off coupe by Swiss coachbuilder Hermann Graber. Other significant awards on Sunday included 'People's Choice' awarded to a 1931 Alfa Romeo Gran Sport Spider Corsica owned by Corrado Lopresto of Milan, Italy. Before Mr. Lopresto purchased the car in 2011, records indicate, that after a series of accidents and 8 owners, the car was purchased by Giuseppe Aprile in August 1938 for 4,000 lire. It was suspected that Aprile showed Mario Revelli (the designer) the damaged chassis and designed the body that is fitted to it today. Upon purchasing the car in 2011, the car underwent a complete restoration including help from the Milano Institute of Engineering and Technology to duplicate the correct colors. Mr. Lopresto also previously received the Best of Show title in 2010 with his 1942 Alfa Romeo 6C2500 SS. Most Outstanding Car – Pre 1948 went to Bill Alley's 1905 Packard Model W5 Passenger Touring and Most Outstanding Car – Post 1948 went to a 1957 Chrysler 300C Convertible owned by John & Lynn Cote. Paul Doerring, the Festival's Chairman Emeritus, said, 'We had, in totality, a larger, higher quality show field this year. Receiving more applications than ever before, we had to turn down a number of wonderful candidates. Needless to say, we have a good start to filling the 2013 Concours d'Elegance and this year's top honors are some of the best examples of what a Concours-caliber car truly is. We are extremely proud to add them to Hilton Head Island's history book.' Adding to the sentiment, Carolyn Vanagel, the Festival's President, said, 'I can't wait to see the cars on exhibit next year!'
Another notable award, the The Lee Iacocca Award given for 'dedication to excellence in perpetuating an American automotive tradition,' was awarded to Carolyn Sikes, a valued exhibitor since the beginning of this Concours over 10 years ago. Saturday's top honors for the Car Club Jamboree were the 'People's Choice Award' given to a 1961 Austin Healey owned by Tim Lassiter of the Low Country Sportscar Club, the Honorary Chairman's Award presented by Bob Lutz to William Wood of the Carolina Dreamers club for a 1950 Willys Overland 4-73 Station Wagon and the Best of Show title given to a 1933 Studebaker Commander owned by Stathy Stathopoulos from the Port City Cruizers club. More than 500 automobiles made their way to the Hilton Head Island, SC/Savannah, GA Lowcountry this weekend to participate in the 11th annual Festival. Bob Lutz, former Vice Chairman for General Motors served as the Honorary Chairman and participated at events on Hilton Head Island and noted drivers such as Hurley Haywood, Brian Redman, Tommy Milner, David Donahue and EF Robinson participated at the Savannah Speed Classic's Stars of American Racing panel discussion. Carolyn Vanagel, President for the Motoring Festival today remarked, 'The event was better than it's ever been – higher quality, more variety, and larger exhibits. The crowds were engaged with our wide variety of offerings – presentations, guided walking tours, parade of cars – and I think we have had a record year. There was an incredible energy on the show field.' Vanagel stated that the combination of the four signature events, the Savannah Speed Classic, the Motoring Midway, the Car Club Jamboree and, of course, the pinnacle, the Concours d'Elegance, as well as the variety of sponsors and the continuation of Motoring Festival Week this year, all contributed the excitement. Motoring Festival Partners, the event's key sponsors, for the 2012 Festival included BMW Group/Hilton Head BMW/Critz BMW, Porsche of North America/Porsche of Hilton Head, Infiniti, Beaufort Memorial Hospital, Hargray, The Westin Hilton Head Island Resort & Spa, The Westin Savannah Harbor Golf Resort & Spa, the Hilton Head Island/Bluffton Chamber of Commerce, Visit Savannah, Savannah Morning News, Adventure Radio, WSAV and Classic Party Rentals. The 2013 event is already generating excitement amongst its organizers with Porsche chosen as the Honored Marque. More information for the 2013 event will follow.
Recent Articles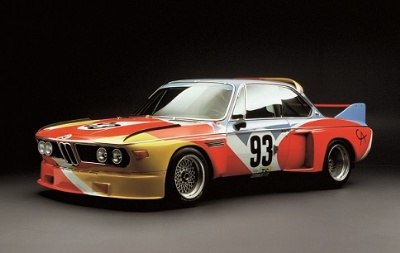 ALEXANDER CALDER'S BMW BATMOBILE ART CAR COMES TO 'THE AMELIA'A Genius Creates An Enduring Tradition That's An Unforgettable Ultimate Driving Machine

The first BMW Art Car, Alexander Calder's BMW 3.0 CSL 'Batmobile' GT racer, will headline the Amelia Concours' BMW 'Batmobile' class in 2014.

BMW's 'The Ultimate Driving Machine' ad campaign has endured since 1975, which was an exceptionally productive and creative year for the Bavarian sports and luxury car maker. That was the year that BMW created a vehicle that was not only true to BMW's....
Esteemed Pray Collection To Headline RM's 16Th Annual Amelia Island Sale• RM Auctions announces exceptional estate collection of Malcolm S. Pray Jr. for its 16th annual Amelia Island sale, March 8
• Renowned businessman and philanthropist's collection features no less than 17 automobiles, headlined by a 1937 Delahaye 135 Competition Court Roadster by Figoni et Falaschi that he owned for half a century
• Held in conjunction with the famed Amelia Island Concours d'Elegance, RM's well-established single-day sale will feature a roster of more than 80 blue-chip motor c....
Concours d'Elegance of America Names New ChairmanConcours d'Elegance of America at St John's names Larry Moss Chairman of the Board of Directors and Event Chairman

Troy, MI-December 17, 2013. The Concours d'Elegance of America Board of Directors is pleased to announce that Larry Moss has been appointed Chairman of the Board and Event Chairman for 2014.

Moss has a long history with the Concours. He served as Event Chairman of the Meadow Brook Concours in 1999 and 2000. He was Chairman of the Car Selection Committee from 200....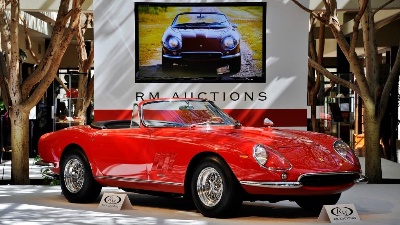 RM Group of Companies Celebrates Record-Setting 2013 With $442 Million in Sales and 'Best of Show' at Pebble Beach• RM group of companies, including RM Auctions and Auctions America, realizes an outstanding $442 million in auction sales in 2013
• RM Auctions secures 78 individual million-dollar-plus transactions and redefines the high-end collector car auction experience with record Monterey and New York sales
• Auctions America expands national footprint with highly successful California debut and live broadcasts on NBC Sports Network
• RM Auto Restoration confirms status as world's premier restorati....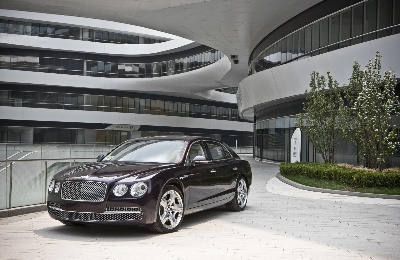 2013 Bentley News HighlightsBentley SUV confirmed
• Three new models unveiled
• Strong sales growth through first three quarters of 2013
• Company returns to motorsport with Continental GT3

(Crewe, England. 17 December 2013) 2013 has been a year of key landmarks and achievements for Bentley and its customers.

The company confirmed it will build the world's fastest and most luxurious SUV at its Crewe headquarters, creating a further 1,000 jobs at Bentley and its suppliers, as well as taking Bentley d....
KATZKIN APPOINTS BOB LUTZ AS COMPANY SENIOR ADVISOR• Iconic Industry Revolutionary Brings Immense Experience and Passion


MONTEBELLO, Calif., December 10, 2013-- Katzkin, the global leader in vehicle interior transformation, announced today that global automotive industry leader Bob Lutz will serve as Senior Advisor to the organization. Lutz hasheld senior leadership positions at four of the world's top automakers, including General Motors Corp., where until 2010 he served as vice chairman.

'Katzkin is on the forefront of revo....
Tom Fritz Creates The 19Th Annual Amelia Island Concours D'elegance PosterThe posters for the Amelia Island Concours d'Elegance have become collectible car art and the 2014 edition is no exception. Today the Concours revealed that the 19thannual event poster was created by famed hot rod artist Tom Fritz and honors Jochen Mass on the 25th anniversary of his victory in the 1989 24 Hours of Le Mans driving his Mercedes-Benz Sauber C9. The beautiful piece takes creative cues from the first Amelia poster in 1996, well-known for honoring the record-setting drive of Sir Stir....
1958 FERRARI 250 GT LWB CALIFORNIA SPIDER STARS AT RM'S 15TH ANNUAL ARIZONA SALE• RM Auctions announces latest highlights for its two-day Arizona auction, January 16 – 17 in Phoenix, led by a highly prized 1958 Ferrari 250 GT LWB California Spider
• Most recent blue-chip entries join a spectacular roster of more than 120 handpicked automobiles for the sale at the beautiful Arizona Biltmore Resort & Spa
• Frequently updated list of entries available online at www.rmauctions.com

BLENHEIM, Ontario (December 10, 2013) – RM Auctions, the world's largest auctio....
2013 Dodge Viper GTS Launch Edition
---
2013 Dodge Viper GTS-R SRT
---
2013 Ford GTR1
---
2013 McLaren MP4-12C SPIDER
---
2012 Bentley Mulsanne Convertible Concept
---
2012 Porsche 911 Carrera 4 GTS
---
2011 MINI Countryman WRC
---
2011 Porsche 911 GT3 Cup
---
2009 Ford Iacocca Silver 45th Anniversary Mustang
---
2008 Crawford Alex Job Racing Prototype
---