All-New 2014 Mitsubishi Outlander, stylish 2013 Outlander Sport Limited Edition to Make North American Debut at the 2012 Los Angeles Auto Show
Mitsubishi Motors North America, Inc. (MMNA) is set to launch a pair of exciting new vehicles – the North American debut of the 2014 Outlander and the eye-catching 2013 Outlander Sport Limited Edition – at the upcoming Los Angeles Auto Show during the Mitsubishi Motors press conference to be held at 10:35 AM on Thursday, November 29, 2012. Featuring a fresh new design direction that emphasizes exterior aerodynamic efficiency accompanied by a new engine equipped with a new version of our advanced MIVEC continuously-variable valve lift timing system for increased fuel economy, the all-new 2014 Mitsubishi Outlander will be among the most fuel-efficient compact CUV with 7-passenger seating as standard. Along with a new upscale interior design and new technologically-advanced features including Forward Collision Mitigation (FCM), Lane Departure Warning (LDW) and Adaptive Cruise Control (ACC), the sharply-styled all-new 2014 Outlander elevates the level of efficiency, safety, comfort and convenience in the value-oriented compact SUV segment. Joining its larger sibling at the 2012 Los Angeles Auto Show is the 2013 Outlander Sport Limited Edition that commemorates Mitsubishi Motors' arrival in North America 30 years ago and is arguably the most dynamic-looking compact crossover vehicle available in the segment with its blackout side mirrors, center bumper, wheel arch trim and roof rails, along with dark-chrome alloy wheels and 'Limited Edition' badging. A new engine balancer shaft provides quicker and smoother acceleration for increased performance feel to match the model's muscular new looks while maintaining the vehicle's outstanding 31 mpg highway. Rounding out the package are a new 6-way adjustable power driver seat, aluminum brake and accelerator pedals, leather parking brake lever and available special two-tone Dove Grey and Black leather seating surfaces.

Along with the all-new 2014 Outlander and 2013 Outlander Sport Limited Edition, Mitsubishi will also highlight other important company developments during the presentation at the 2012 Los Angeles Auto Show.
Recent Articles
LAMBORGHINI WORLD PREMIERE OF VENENO ROADSTERThe Lamborghini Veneno Roadster made its public debut on board the Italian naval aircraft carrier Nave Cavour on 1 December 2013.

At an exclusive 'Italian evening' attended by authorities, clients, VIPs and media, the limited edition super sports car, of which only nine will be produced, was formally unveiled on the flight deck of the 240 metre ship while docked in Abu Dhabi's Mina Zayed port.

'The Lamborghini Veneno Roadster is one of the world's most exclusive cars with the most extraord....
CT 200H Enters 2014 With Fresh Styling And Same Msrp As Previous Year• Adopts Updated Fascia With Full Spindle Grille and New 17-Inch Wheels
• Available Complimentary HD Radio Real Time Traffic and Weather
• F SPORT Receives New Black Contrast Roof

TORRANCE, Calif. (Nov. 29, 2013) – The refreshed CT 200h compact luxury hybrid enters 2014 with a revised exterior and updated features while carrying the same base Manufacturer Suggested Retail Price of $32,050 as the outgoing model. The 2014 CT will be equipped with new standard and updated features as i....
ACURA ILX WINS 2013 MOTORISTS CHOICE AWARDS FROM INTELLICHOICE AND AUTOPACIFIC• ILX wins premium segment Youthful and Cosmopolitan category awards


TORRANCE, Calif. 11/27/2013 - The Acura ILX luxury sports sedan has earned two 2013 Motorists Choice Awards from IntelliChoice and AutoPacific for the premium market segment in the Youthful and Cosmopolitan categories. IntelliChoice and AutoPacific define the 'Youthful' vehicle as one that 'makes you feel young when you own it,' while 'Cosmopolitan' is defined as a vehicle that 'provides prestige or quiet refu....
2014 KIA SORENTO NAMED TO 'TOP 10 CARS OF THE YEAR' LIST BY HISPANIC MOTOR PRESS AWARDSSorento Tops the Crossover Segment in Fourth Annual Awards

• Sorento selected as one of the best vehicles for Hispanic families

• Sorento earns judges' praise for performance, styling and overall value

IRVINE, Calif., Nov. 26, 2013 – Kia Motors America's (KMA) top-selling crossover utility vehicle, the 2014 Sorento, was recently named one of the 'Top 10 Cars of the Year' by the Hispanic Motor Press Awards. The Sorento took top honors in the competitive crossov....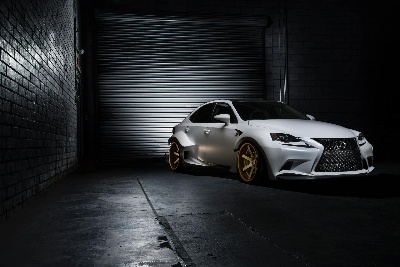 What'S Mean And Green And Coming To La?• North American Debut of 2014 Lexus CT 200h

• LF-LC Concept, IS DeviantART SEMA Build, LFA supercar and 2014 IS also on display

TORRANCE, Calif., (Nov. 21, 2013) – Fresh off of its worldwide debut at the 2013 Guangzhou Motor Show in China, the 2014 CT 200h will make its first North American appearance at the 2013 Los Angeles Auto Show today.

This compact luxury hybrid receives a new Lexus 'spindle grille,' one of several dynamic and sophisticated exterior styling ch....
Family Fun Gets Amped Up with the All-New 2014 Toyota Highlander HybridThird-Generation of World's First Seven-Passenger Gas-Electric Hybrid SUV Debuts at 2013 Los Angeles Auto Show

Added Standard Features and New Technologies at Value Pricing

LOS ANGELES (Nov. 20, 2013) – Get ready to take the hybrid high road! The 2014 Toyota Highlander Hybrid is on display now at the 2013 Los Angeles Auto Show. It marks the world debut of the all-new third-generation gas-electric mid-size hybrid SUV.

The new Highlander Hybrid is a complete package f....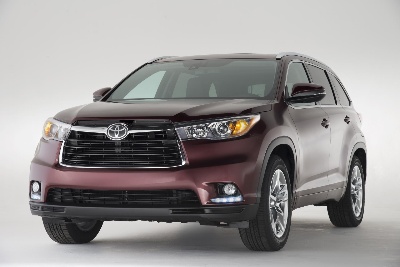 Family Fun at a Price That Won't Make You RunFamily Values: All-New 2014 Toyota Highlander Pricing Starts Under $30K

TORRANCE, Calif., November 20, 2013 - - Families dig value. The all-new third-generation 2014 Toyota Highlander mid-size SUV adds more standard features and technologies, providing an excellent all-around value, starting under $30,000.

The all-new Highlander is a no-compromise mid-size sport utility vehicle (SUV) that brings together the best in style, technology, comfort, capability, and safety. I....
NISSAN ANNOUNCES U.S. PRICING FOR 2014 FRONTIERNASHVILLE, Tenn. – Nissan today announced U.S. pricing for the 2014 Nissan Frontier, which maintains its 2013 starting Manufacturer's Suggested Retail Price of $17,990 USD for the Frontier S King Cab 4x2 with 4-cylinder engine and manual transmission. The 2014 Frontier is offered in both King Cab and Crew Cab body styles and in 4x2 and 4x4 driveline configurations, along with five trim grades: Frontier S (4-cylinder and V6), SV, PRO-4X, Desert Runner and SL (Crew Cab only).

The popular....
2015 Cadillac Escalade
---
2015 Kia K900
---
2015 MINI Cooper
---
2014 Acura ILX
---
2014 Acura MDX
---
2014 Acura MDX Prototype
---
2014 Acura RLX
---
2014 Acura TL
---
2014 Alfa Romeo Giulietta
---
2014 Audi A3 Sedan
---