François Bruère Completes 2013 Concours d'Elegance of America Poster Art
Renowned French painter, François Bruère, has finished his rendition of the 2012 Concours Best of Show winners: Best of Show – American winner, a 1933 Chrysler Imperial Dual Cowl Phaeton owned by Joseph & Margie Cassini, III; and Best of Show - Foreign winner, a 1933 Delage D8S Coupe Roadster from The Patterson Collection are portrayed with The Inn at St. John's as the backdrop. This is the second poster Bruère has created for the Concours d'Elegance of America. He has shown his work at our event many times. Bruére has been producing his unique artwork for car manufacturers and art collectors for 30 years and is considered one of the finest automobile artists in the world. Bruère's painting goes beyond hyperrealism and expresses the temperament, the vibrations which we feel when looking, listening to or driving an automobile. His unique and very recognizable style strongly reflects the link between man and machine. From body styles with endless curves to victorious brands from the 24 Hours of Le Mans, François Bruère's artwork absorbs us into his realm where light enhances the volume, making us feel the sensations of the racetrack or sharing the elegance of the 'Concours d'Elegance.' Updated 2013 Class List

The Concours Car Selection Committee has announced an updated Class List for the 2013 Concours d'Elegance of America at St. John's. Committee Chairman Brian Joseph suggests that car owners submit their nominations soon, as the classes are filling up fast. 'We want to give exhibitors more time to plan their visit to our event,' said Joseph. 'Choosing the cars early also gives us time to design a more attractive field.' Nomination forms can be found at our website. Forms can be printed out and faxed or mailed, or submitted on line. Prints of François Bruère's Poster Art will be available at the next Concours d'Elegance of America at St. John's on Sunday, July 28, 2013. Signed versions of his 2006 poster, along with many other past Concours posters will be available next week at the new Concours d'Elegance of America online store. Featured Classes: London to Brighton Auburn/Cord: The One Offs Detroit Iron: Cadillac, Chrysler, Lincoln & Packard Indianapolis Iron: Duesenberg, Marmon & Stutz Motorcycles: Bobbers Can-Am Vintage NASCAR Electric Cars: Past, Present & Future Mercedes Pagoda & 600 Porsche 911--On the Road and On the Track The Great Race Sport Sedans 50th Anniversary of the 1963 Corvette Traditional Classes: Gaslight 1906-1914 Jazz Age 1915-1927 American Popular 1928-1942 American Classics 1928-1942 Pre-War European American Post-War 1946-1959 American Post-War 1960-1970 Muscle Car Post-War Sports 1946-1960 Post-War Sports 1961-1975: Ferrari Post-War European Supercars
Recent Articles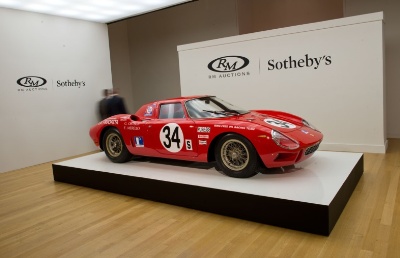 RM Auctions and Sotheby's Stun the Market with Incredible $63 Million 'Art of the Automobile' Sale in New York• RM Auctions and Sotheby's momentous Art of the Automobile auction generates $62,797,500 of sales in two hours of furious bidding
• Records tumble with the historic 1964 Ferrari 250 LM by Carrozzeria Scaglietti achieving $14,300,000 while the stunning 1938 Talbot-Lago T150-C SS Teardrop Cabriolet by Figoni et Falaschi sells for $7,150,000
• 93 percent of all lots sold to an international audience of bidders representing 17 countries
• Full results are available online at www.rmauctions.c....
Expert Symposium Delivered to Packed Room Ahead of 'Art of the Automobile' New York Sale• RM Auctions and Sotheby's deliver highly outstanding expert symposium to more than 700 people
• Six hugely influential and respected specialists set the scene in advance of truly groundbreaking Art of The Automobile sale
• Anticipation building for what is being regarded as one of the finest and most innovative collector car auctions ever held

NEW YORK, New York (November 20, 2013) – The eyes of the collector car community are firmly fixed on New York, as RM Auctions and Sotheby's,....
AMELIA ISLAND CONCOURS D'ELEGANCE WINS PRESTIGIOUSThe annual International Historic Motoring Awards, in association with EFG International and Octane magazine, announced this week that the Amelia Island Concours d'Elegance has been named the recipient of the 2013 Motoring Event of the Year award.

The Amelia Island Concours d'Elegance is the third winner of the Motoring Event of the Year Award, which honors automotive celebrations from Australia, Germany, Italy, the United States and the United Kingdom. Finalists in the 2013 events category ....
Gooding & Company Celebrates 10th Anniversary as Global Appreciation of Cars Push Markets to New High in 2013SANTA MONICA, Calif. (November 11, 2013) – The mystique of collectable cars continues to expand enthusiasm and buyer participation around the globe. In 2013, Gooding & Company, the auction house acclaimed for selling the world's most significant and valuable collector cars, celebrated its 10th anniversary and saw new and returning bidders flock to its three auctions. Demonstrating Gooding & Company's power in the marketplace is an annual auction total of $192.6 million for 286 lots with a....
Mecum's 2014 Schedule Expands To Include East Coast AuctionMecum Introduces New Auction in Harrisburg, Pennsylvania, July 24-26, 2014

Walworth, WI - November 12, 2013 -- Mecum Auctions – the largest collector car auction company in the world – will introduce a new auction to its already vast 2014 lineup extending its reach further into the East Coast. With 12 classic and collector car auctions and four vintage tractor auctions on the 2014 docket, Mecum will take the action to Harrisburg, Penn., in July for three days with an expected 1,....
'Best of Show' Named at 2013 Hilton Head Island Motoring Festival & Concours d'EleganceHILTON HEAD ISLAND, S.C. (Nov. 3, 2013) – The coveted 'Best of Show' and 'People's Choice' honors were awarded today at the prestigious Hilton Head Island Motoring Festival & Concours d'Elegance, held at the Port Royal Golf Club on Hilton Head Island, S.C.

The top honor at Sunday's Concours d'Elegance, 'Best of Show,' was awarded to a 1929 Stutz Supercharged Coupe owned by Richard and Irina Mitchell of Montgomery, Texas. This car is the only example of its kind still in existence.
....
PEBBLE BEACH CONCOURS d'ELEGANCE ADDS TO LEGENDARY TRADITION OF GIVING IN 2013Celebration Raises More than $1.45 Million for Charity

PEBBLE BEACH, Calif. (Nov. 13, 2013) -- In 2013, the Pebble Beach Concours d'Elegance lived up to its historic reputation of exemplary automobiles, stunning scenery and unprecedented charitable giving. Before the final awards were presented on Concours Sunday, organizers announced the 2013 event had once again raised more than $1 million for charity. Final donations now total $1,458,000 for this year's show, exceeding early ....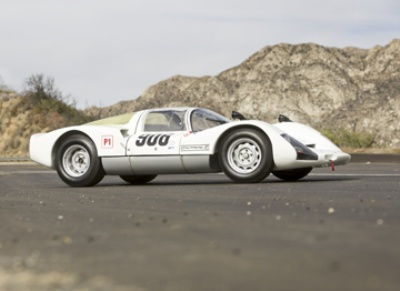 Sports and Racing Rarities Lead Early Highlights For RM's Two-Day Arizona Sale• RM Auctions returns to the Arizona Biltmore Resort & Spa in Phoenix from January 16–17 to kick off its 2014 collector car season
• Expanded to two days in 2014, the well-established sale will celebrate its 15th year by lifting the gavel on approximately 120 handpicked motor cars
• Early highlights span the spectrum of the market, led by a superb trio of sports and racing Porsches
• Annual sale kicks off RM's 2014 international auction calendar, which includes the company's highly anticipate....
2013 Dodge Viper GTS Launch Edition
---
2013 Ford GTR1
---
2013 McLaren MP4-12C SPIDER
---
2012 Bentley Mulsanne Convertible Concept
---
2007 Italdesign Vadho Concept
---
1972 BMW Turbo Concept
---
1971 Mercedes-Benz 280
---
1971 Porsche 911
---
1970 Mercedes-Benz 280SL
---
1969 Mercedes-Benz 280 SL
---