World's Oldest Ford Vehicle Returns Home To Kick Off Henry Ford 150TH Celebration in 2013
•Oldest surviving Ford production car, a 1903 Model A, recently purchased at auction by Bill Ford; car unveiled as part of an employee event to kick off the 150th anniversary celebration of Henry Ford's birth in 2013 •Community picnic, special program at Maker Faire are key events leading up to the 150th birthday of Henry Ford on July 30, 2013 •New dedicated website, www.henryford150.com, launches to host an interactive timeline of Ford's life, a calendar of activities and information, and efforts to preserve Ford's legacy DEARBORN, Mich., Dec. 11, 2012 – A key part of Ford Motor Company's heritage returns home as a Model A built in 1903 is again with the Ford family, kicking off the yearlong celebration of the 150th anniversary of the birth of company founder Henry Ford. Considered the oldest surviving Ford vehicle, the 1903 Model A was unveiled today to Ford Motor Company employees by Executive Chairman Bill Ford, who purchased the vehicle at an auction in October.
'The timing was perfect to bring this key part of Ford heritage back to the family as we celebrate the 150th anniversary of my great-grandfather's birth and his vision to improve people's lives by making cars affordable for the average family,' said Bill Ford. 'His vision to build cars that are reasonably priced, reliable and efficient still resonates and defines our vision today as well.' MotorCities National Heritage Area and the Henry Ford Heritage Association teamed up with more than 30 Henry Ford-related collaborators to coordinate the yearlong celebration of events. These activities, highlighting Ford's legacy, contributions and influence, include tours, educational programming, dramatic re-enactments, lectures, integration and special events at auto shows and more. A dedicated website, www.henryford150.com, also is launching today that includes an interactive timeline of Ford's life, tours, a calendar of 2013 events and information about efforts to preserve Henry Ford's heritage. Henry Ford's 150th legacy will be celebrated in 2013 through a variety of events. Some of these include: •Coming Together: A Celebration of Henry Ford– July 27, 2013, The Henry Ford Estate Fair Lane, Dearborn, Mich. This free community event will bring Henry Ford to 'life' and feature many of his little-known interests and contributions. •Maker Faire – July 27-28, The Henry Ford, Dearborn, Mich. A two-day, family-friendly festival of invention, creativity and resourcefulness. This year's celebration of the Maker movement will include a special program to recognize innovators. •Discovering Henry Ford shows at The Henry Ford– April-December. A presenter-facilitated multimedia program using a large touch screen monitor to access digital assets (movies, photos) in themed 20-minute shows (Henry Ford the Tinkerer, Henry Ford and the Model T). •Henry's T – Dramatic presentation at Greenfield Village– May-August. Visitors will meet Henry Ford in this interactive 15-minute play and hear how he was inspired to build the world's universal car. Guests also will find out why the Model T was so revolutionary and how Henry Ford's visionary thinking and hard work enabled him to put the world on wheels. The role of the Model A The Model A returning home played a pivotal role in Ford Motor Company history. In July 1903, Henry Ford faced a daunting situation: The company's cash balance stood at less than $250. A much-needed cash infusion arrived on July 13, 1903: One full payment and two deposits totaling $1,320 for three Model A cars kept Ford Motor Company afloat. The car revealed today is a red 1903 Model A Rear Entry Tonneau. It is believed to be car No. 3, chassis No. 30, and the lone survivor of the group of three Model A cars sold on that day. The vehicle was auctioned through RM Auctions in October in Hershey, Pa. 'The Model A helped keep our company going during a difficult time and enabled my great-grandfather to continue pursuing his vision of putting the world on wheels,' said Bill Ford. 'We look forward to carrying that same spirit of innovation forward as we develop new technologies for safer, cleaner, more fuel-efficient vehicles.'
Recent Articles
LE MANS GREATS HEAD STUNNING ROSTER OF ADDITIONAL ENTRIES FOR RM'S 2014 PARIS SALE DURING RETROMOBILE WEEK• Anticipation builds ahead of RM's €25 million debut Paris sale on 5 February 2014
• More Le Mans greats join stunning competition car line-up at saleLatest highlights include a 1982 Rondeau M482 Le Mans GTP, a veteran of five Le Mans 24 hours races, and a mighty 2008 Peugeot 908 HDi FAP Le Mans Prototype, which finished 2nd at Le Mans, was driven by Jacques Villeneuve, and has been entrusted to be sold by RM by the Peugeot factory
• Other recently secured entries include a Bugatti Type 40 Ro....
GM FOUNDATION GRANT SENDS 256 DETROIT CHILDREN TO PRESCHOOLDETROIT – The General Motors Foundation is making a quality preschool education possible for 256 children in Detroit's most challenged neighborhoods through a $500,000 grant in support of the Education Achievement Authority (EAA) of Michigan.

'Early education is a critical factor in the long-term success of our children. This very generous gift from the GM Foundation will make a huge difference in the lives of our children, and we are very grateful for the support,' Education Achieveme....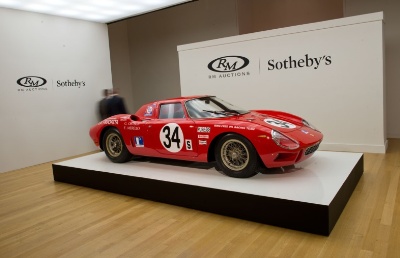 RM Auctions and Sotheby's Stun the Market with Incredible $63 Million 'Art of the Automobile' Sale in New York• RM Auctions and Sotheby's momentous Art of the Automobile auction generates $62,797,500 of sales in two hours of furious bidding
• Records tumble with the historic 1964 Ferrari 250 LM by Carrozzeria Scaglietti achieving $14,300,000 while the stunning 1938 Talbot-Lago T150-C SS Teardrop Cabriolet by Figoni et Falaschi sells for $7,150,000
• 93 percent of all lots sold to an international audience of bidders representing 17 countries
• Full results are available online at www.rmauctions.c....
Expert Symposium Delivered to Packed Room Ahead of 'Art of the Automobile' New York Sale• RM Auctions and Sotheby's deliver highly outstanding expert symposium to more than 700 people
• Six hugely influential and respected specialists set the scene in advance of truly groundbreaking Art of The Automobile sale
• Anticipation building for what is being regarded as one of the finest and most innovative collector car auctions ever held

NEW YORK, New York (November 20, 2013) – The eyes of the collector car community are firmly fixed on New York, as RM Auctions and Sotheby's,....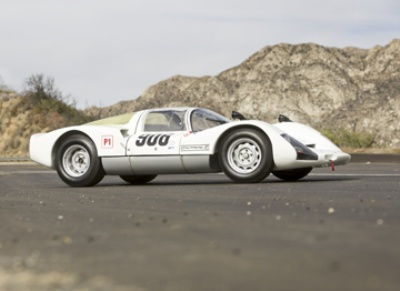 Sports and Racing Rarities Lead Early Highlights For RM's Two-Day Arizona Sale• RM Auctions returns to the Arizona Biltmore Resort & Spa in Phoenix from January 16–17 to kick off its 2014 collector car season
• Expanded to two days in 2014, the well-established sale will celebrate its 15th year by lifting the gavel on approximately 120 handpicked motor cars
• Early highlights span the spectrum of the market, led by a superb trio of sports and racing Porsches
• Annual sale kicks off RM's 2014 international auction calendar, which includes the company's highly anticipate....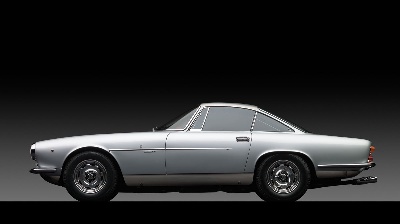 THE PINNACLE OF COLLECTOR CAR AUCTIONS: RM AND SOTHEBY'S OFFER A CENTURY OF AUTOMOTIVE HISTORY AND DESIGN IN NEW YORK CITY• Final countdown underway to RM Auctions and Sotheby's expertly curated Art of the Automobile sale, November 21, in New York City
• First major collector car auction to be held in Manhattan in over a decade; the sale's catalogue features examples of the upper echelons of design from each era of motoring
• Extraordinary exhibition that showcases all vehicles on offer will be held from November 18–20 on the 10th floor galleries at Sotheby's New York
• Official digital catalogue now availab....
DUKE AND DUCHESS OF WINDSOR'S 1941 CADILLAC TO BE AUCTIONED IN NEW YORK CITY• RM Auctions and Sotheby's offer one-of-one Cadillac custom built for the Duke and Duchess of Windsor, without reserve, November 21, in New York City
• Delivered to the royal couple at the Waldorf, the Cadillac — long thought to be destroyed —has been missing from the public eye since 1952
• Known affectionately as 'The Duchess,' this bespoke limousine is an important piece of automotive and society history
• Full sale details now available online at www.rmauctions.com

NEW YORK....
The Fox Body Mustang: A Return To Form'Thou shall never do a slantback front end.' That was the commandment from Gene Bordinat, Ford's vice president of design, 'Henry Ford II only wants vertical front ends, and he'll show us the door if we ever try anything like it.'

This mantra hung over the early development of the third-generation of Ford's wildly successful Mustang. In 1975 Ford designers began the job of redesigning the iconic pony car for the coming 1980s. The car and country had been through a roller coaster 20-year perio....