FERRARI DOES IT AGAIN IN THE GULF 12 HOURS
AF Corse brought its brilliant 2012 season with yet another win in the Gulf 12 Hours, the endurance race held this year in Abu Dhabi, featuring many of the top names from the world of GT racing. Gianmaria Bruni, Toni Vilander and Gaetano Ardagna had already won the inaugural edition of this race last year and this time they took their Ferrari 458 GT3 to victory with a margin of over 25 seconds on the sister car, run by AF Waltrip for Alex Popow-Ryan Dalziel-Pierre Kaffer. The win for the crew of car number 1 was down to a strategy that saw it make two of the compulsory pit stops in the second part of the race during a safety car period brought on by an accident involving the MRS Molitor McLaren. That's how it pulled out its lead over the second placed car at the end of the 309 laps. In third place was the Autorlando Porsche, which was followed home by the second AF Waltrip Ferrari of Steve Wyatt, Maurizio Mediani and Michele Rugolo.
Kessel Racing's last outing of the year was less successful and, just as in last year's race, it's chances of victory evaporated after it had led the first six hours. The Ferrari 458 GT3 of Philipp Peter, Daniel Zampieri and Michael Broniszewski saw its race compromised because of a problem with the splitter, which meant it could do no better than sixth. It's sister car was next home, crewed by Kola Aluko-Thomas Kemenater-Niki Cadei.
Recent Articles
GENERATION BENTLEY RACING BECOMES FIRST BENTLEY CONTINENTAL GT3 CUSTOMERBanbury, Oxfordshire, Tuesday 10th December 2013. David Appleby Engineering is pleased to announce that it will become the first Bentley Continental GT3 customer team when it takes delivery of the new racecar in January. The team, which will race under the Generation Bentley Racing banner, has been formed to develop young talent in motorsport for drivers, engineers and mechanics and will compete in the British GT Championship in 2014.

Drivers James Appleby (GB) and Steve Tandy (GB) wil....
GT LE MANS, GT DAYTONA TEAMS SELECTED FOR 2014 TUDOR UNITED SPORTSCAR CHAMPIONSHIP• 12 GTLM Entries Representing Six Manufacturers

• 28 Entries From 18 Different Teams Accepted in GTD


DAYTONA BEACH, Fla. (Dec. 6, 2013) – International Motor Sports Association (IMSA) officials today revealed a total of 40 production-based race cars from eight world-class manufacturers that will compete in the 2014 TUDOR United SportsCar Championship in the GT Le Mans (GTLM) and GT Daytona (GTD) classes.

The GTLM category will include 12 entries from eight differe....
PORSCHE: MOST SUCCESSFUL MANUFACTURER IN ALMS HISTORY WITH 12 CLASS CHAMPIONSHIPSAtlanta. Official testing for the new TUDOR United SportsCar Championship (TUSCC) series has already begun, and sports car fans everywhere are discussing the new classes, the new rules, the new cars, the new venues and how it will all come together on the track.

However, let's take one last look in the rear view mirror at the American Le Mans Series (ALMS), which started in March, 1999 at Sebring, and ended just weeks ago at Road Atlanta. The retrospective provides a basis for what Por....
Asian Le Mans Series – Ferrari one-two at SepangSepang, 8 December – The 2013 Asian Le Mans Series ended with a win for Ferrari. The driver's title had already been decided with one race in hand, as was the teams' prize in the GTC category, but the fourth and final round, the Sepang 3 Hours ended with a one-two for the Prancing Horse. Winners were the crew of Singaporean driver Weng Sun Mok and Finland's Toni Vilander, recent winner of the Sakhir 6 Hours, in their Clearwater Racing 458 GT. The first time pairing beat the champions elec....
MAZDA6 SKYACTIV-D CLEAN DIESEL RACECARS TO TACKLE THUNDERHILL 25-HOURDecember 3, 2013 (IRVINE, Calif.) — There have always been rivalries: Yankees versus Red Sox. Beta versus VHS. Coke versus Pepsi. Tom versus Jerry. In the automotive retail world, that rivalry is Factory Guys versus Dealers. To finally put to bed who's faster, Mazda North American Operations (MNAO) has thrown down the gauntlet, entering three specially modified-for-racing 2014 Mazda6s in the longest endurance race in America, the National Auto Sport Association (NASA)'s US Air Force....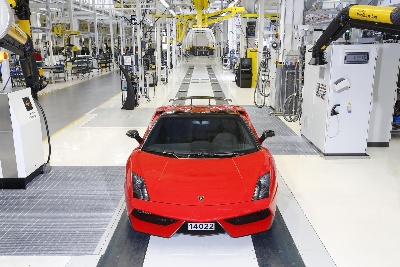 END OF PRODUCTION FOR THE LAMBORGHINI GALLARDO• Ten years of an Italian Icon

• The 'most sold' Lamborghini super sports car

• Still best in class with record lap times

Sant'Agata Bolognese, 25.11.2013 -- In the historic factory buildings of Sant'Agata Bolognese, the last Lamborghini Gallardo has left the production line. The final model is a Gallardo LP 570-4 Spyder Performante in Rosso Mars (red) and it is destined for a private collector. With a total of 14,022 units the Gallardo is not only by far the mo....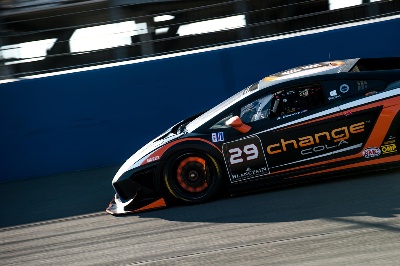 CHAMPIONS TO VIE FOR LAMBORGHINI BLANCPAIN SUPER TROFEO WORLD CROWNGlobal grid for Lamborghini World Finals

22 November 2013, Vallelunga, Campagnano Di Roma, Italy. Automobili Lamborghini today confirmed an international field for the Lamborghini Blancpain Super Trofeo World Finals at Vallelunga this weekend.

The inaugural event at the 4.085km circuit outside Rome that brings together the three Lamborghini Blancpain Super Trofeo series from Europe, Asia and North America, will deliver a World Champion following two 50 minute races on Saturd....
DAYTONA INTERNATIONAL SPEEDWAY TEST: DAY 2 – NOV. 20, 2013DAYTONA BEACH, Fla. (Nov. 20, 2013) – The TUDOR United SportsCar Championship's November preseason testing concluded on Wednesday at Daytona International Speedway, with six GTLM and 19 GTD teams posting competitive laps in preparation for the season-opening Rolex 24 At Daytona on Jan. 25-26, 2014.

IMSA and Continental Tire officials decided Wednesday morning to suspend testing for Prototype (P) and Prototype Challenge (PC) race cars due to issues that came to light in Tuesday's sessio....
2015 Nissan GT-R Nismo
---
2015 Porsche 918 Spyder
---
2014 Aston Martin V12 Vantage S
---
2014 Dodge SRT Viper GT3-R
---
2014 Lamborghini Gallardo LP570-4 Squadra Corse
---
2014 McLaren P1
---
2014 Mercedes-Benz CLA 45 AMG Racing Series
---
2014 Mercedes-Benz SLS AMG GT Final Edition
---
2014 Porsche 911 GT3
---
2014 Porsche 918 Spyder
---