Rolex 24 At Daytona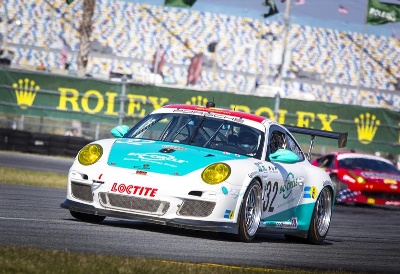 In motorsports racing, every driver aims to win pole position whenever and wherever they race, bringing to mind the old adage 'Lead, follow or get out of the way.' With the completion of the qualifying sessions for the 51st Rolex 24 At Daytona, three drivers can enjoy the knowledge (and bragging rights) associated with earning pole position for their class as just over 48 hours remains to prepare for the iconic endurance race which starts at 1530 EST on Saturday, 26 January 2013. Posting a lap of 1:40.553 (127.455mph) during Daytona Prototype (DP) qualifying, American driver Scott Pruett will start from pole position in the #01 Chip Ganassi Racing BMW/Riley. 'It was exciting to go out there and get it done,' said Pruett of his third career pole at the Rolex 24. Pruett, who comes into the race as the 2012 GRAND-AM Rolex Sports Car Series Champion, has won this race eight times in class and four times overall and is unconcerned that he is one away from tying Hurley Haywood's record five wins of the twice-around-the-clock challenge. 'If it's meant to be it is. The good Lord's blessed me with this incredible career. I'm going on my 45th or 46th year of driving and I wake up every morning and pinch myself. To come to a place like Daytona…I get goose bumps just being here.' Starting from pole allows these drivers to avoid traffic, as well as the mistakes of other drivers. Cars approach turn one at close to 200 mph, and applying their brakes while downshifting into the corner on the first lap leads cars in mid-pack to crowd each other and even touch, causing one or both cars to spin out -- obviously not an ideal way to begin a race. Britain's Nick Tandy, driving the #32 Konrad Motorsport/Orbit Porsche GT3 Cup car, won the GT pole with a time of 1:47.631 (119.074 mph). 'We went out later in the session in order to preserve tyres and brakes,' said Tandy of his team's strategy. 'It is huge to have pole position because we won't need to be chasing the race right from the start and in this way we don't stress the car, the tyres and the brakes. At the Rolex 24 At Daytona every single lap you have to be on, so having a little less pressure from the start by being on pole is huge.'
As he was at the Roar Before the Rolex 24 earlier this month, Florida resident Shane Lewis was fastest in GX with a lap of 1:54.606 (111.827 mph) at the wheel of the #16 Napleton Racing Porsche Cayman. He becomes the first-ever pole winner in the class which debuts at this race. 'I ran faster in practice than I did in qualifying because I couldn't find anyone to draft with,' said Lewis who is marking his 16th time racing the Rolex 24 At Daytona. 'Daytona is a very special place. To start on the pole when thousands of fans are going to be here is very special.' How to Follow the Event To receive media features and reports during the event, and to download high-resolution images, copyright free for editorial purposes, register online at www.caracingnews.com Regular updates for media regarding the Rolex 24 At Daytona will be available on the caracingnews Facebook and Twitter feeds. These include significant news, as well as fresh images, text and audio files, which have been posted to the www.caracingnews.com platform. Rolex has been a partner of the Daytona International Speedway since its earliest beginnings, and title sponsor of the Rolex 24 At Daytona since 1992. A Press Pack about the Rolex 24 At Daytona is available to download here and Photo Story highlighting the race's heritage and atmosphere is available to view here. Further information on the Rolex 24 At Daytona may be found at http://www.daytonainternationalspeedway.com and http://www.grand-am.com. Image sources: 1st photo: Photo By: Rolex / Stephan Cooper 2nd photo: Photo By: Rolex / Tom O'Neal
Recent Articles
MAZDA6 SKYACTIV-D CLEAN DIESEL RACECARS TO TACKLE THUNDERHILL 25-HOURDecember 3, 2013 (IRVINE, Calif.) — There have always been rivalries: Yankees versus Red Sox. Beta versus VHS. Coke versus Pepsi. Tom versus Jerry. In the automotive retail world, that rivalry is Factory Guys versus Dealers. To finally put to bed who's faster, Mazda North American Operations (MNAO) has thrown down the gauntlet, entering three specially modified-for-racing 2014 Mazda6s in the longest endurance race in America, the National Auto Sport Association (NASA)'s US Air Force....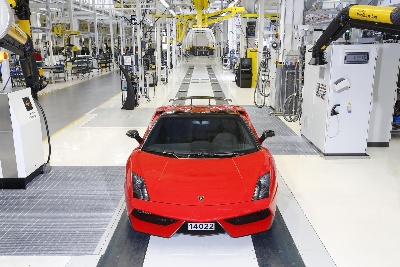 END OF PRODUCTION FOR THE LAMBORGHINI GALLARDO• Ten years of an Italian Icon

• The 'most sold' Lamborghini super sports car

• Still best in class with record lap times

Sant'Agata Bolognese, 25.11.2013 -- In the historic factory buildings of Sant'Agata Bolognese, the last Lamborghini Gallardo has left the production line. The final model is a Gallardo LP 570-4 Spyder Performante in Rosso Mars (red) and it is destined for a private collector. With a total of 14,022 units the Gallardo is not only by far the mo....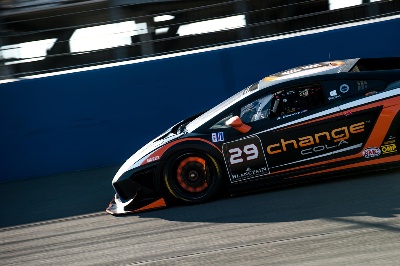 CHAMPIONS TO VIE FOR LAMBORGHINI BLANCPAIN SUPER TROFEO WORLD CROWNGlobal grid for Lamborghini World Finals

22 November 2013, Vallelunga, Campagnano Di Roma, Italy. Automobili Lamborghini today confirmed an international field for the Lamborghini Blancpain Super Trofeo World Finals at Vallelunga this weekend.

The inaugural event at the 4.085km circuit outside Rome that brings together the three Lamborghini Blancpain Super Trofeo series from Europe, Asia and North America, will deliver a World Champion following two 50 minute races on Saturd....
INTERNATIONAL MOTORSPORTS CENTER IN DAYTONA BEACH BECOMES NEW IMSA HOMEDAYTONA BEACH, Fla. (Nov. 20, 2013) – A legacy that began when NASCAR founder Bill France Sr. and John and Peggy Bishop co-founded the original International Motor Sports Association (IMSA) in 1969 took a step into the future today at the International Motorsports Center (IMC).

IMSA and International Speedway Corporation (ISC) Chairman Jim France – the son of Bill France Sr. – joined IMSA CEO Ed Bennett and NASCAR President Mike Helton to unveil the addition of IMSA logos to signage ou....
DAYTONA INTERNATIONAL SPEEDWAY TEST: DAY 2 – NOV. 20, 2013DAYTONA BEACH, Fla. (Nov. 20, 2013) – The TUDOR United SportsCar Championship's November preseason testing concluded on Wednesday at Daytona International Speedway, with six GTLM and 19 GTD teams posting competitive laps in preparation for the season-opening Rolex 24 At Daytona on Jan. 25-26, 2014.

IMSA and Continental Tire officials decided Wednesday morning to suspend testing for Prototype (P) and Prototype Challenge (PC) race cars due to issues that came to light in Tuesday's sessio....
2015 Nissan GT-R Nismo
---
2015 Porsche 918 Spyder
---
2014 Aston Martin V12 Vantage S
---
2014 Dodge SRT Viper GT3-R
---
2014 Lamborghini Gallardo LP570-4 Squadra Corse
---
2014 Mazda 6
---
2014 McLaren P1
---
2014 Mercedes-Benz CLA 45 AMG Racing Series
---
2014 Mercedes-Benz SLS AMG GT Final Edition
---
2014 Porsche 911 GT3
---