Rolex 24 At Daytona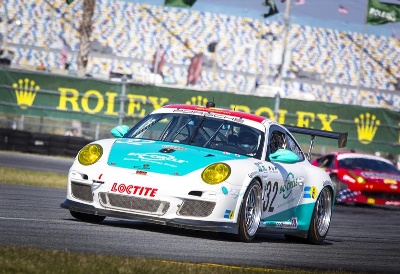 In motorsports racing, every driver aims to win pole position whenever and wherever they race, bringing to mind the old adage 'Lead, follow or get out of the way.' With the completion of the qualifying sessions for the 51st Rolex 24 At Daytona, three drivers can enjoy the knowledge (and bragging rights) associated with earning pole position for their class as just over 48 hours remains to prepare for the iconic endurance race which starts at 1530 EST on Saturday, 26 January 2013. Posting a lap of 1:40.553 (127.455mph) during Daytona Prototype (DP) qualifying, American driver Scott Pruett will start from pole position in the #01 Chip Ganassi Racing BMW/Riley. 'It was exciting to go out there and get it done,' said Pruett of his third career pole at the Rolex 24. Pruett, who comes into the race as the 2012 GRAND-AM Rolex Sports Car Series Champion, has won this race eight times in class and four times overall and is unconcerned that he is one away from tying Hurley Haywood's record five wins of the twice-around-the-clock challenge. 'If it's meant to be it is. The good Lord's blessed me with this incredible career. I'm going on my 45th or 46th year of driving and I wake up every morning and pinch myself. To come to a place like Daytona…I get goose bumps just being here.' Starting from pole allows these drivers to avoid traffic, as well as the mistakes of other drivers. Cars approach turn one at close to 200 mph, and applying their brakes while downshifting into the corner on the first lap leads cars in mid-pack to crowd each other and even touch, causing one or both cars to spin out -- obviously not an ideal way to begin a race. Britain's Nick Tandy, driving the #32 Konrad Motorsport/Orbit Porsche GT3 Cup car, won the GT pole with a time of 1:47.631 (119.074 mph). 'We went out later in the session in order to preserve tyres and brakes,' said Tandy of his team's strategy. 'It is huge to have pole position because we won't need to be chasing the race right from the start and in this way we don't stress the car, the tyres and the brakes. At the Rolex 24 At Daytona every single lap you have to be on, so having a little less pressure from the start by being on pole is huge.'
As he was at the Roar Before the Rolex 24 earlier this month, Florida resident Shane Lewis was fastest in GX with a lap of 1:54.606 (111.827 mph) at the wheel of the #16 Napleton Racing Porsche Cayman. He becomes the first-ever pole winner in the class which debuts at this race. 'I ran faster in practice than I did in qualifying because I couldn't find anyone to draft with,' said Lewis who is marking his 16th time racing the Rolex 24 At Daytona. 'Daytona is a very special place. To start on the pole when thousands of fans are going to be here is very special.' How to Follow the Event To receive media features and reports during the event, and to download high-resolution images, copyright free for editorial purposes, register online at www.caracingnews.com Regular updates for media regarding the Rolex 24 At Daytona will be available on the caracingnews Facebook and Twitter feeds. These include significant news, as well as fresh images, text and audio files, which have been posted to the www.caracingnews.com platform. Rolex has been a partner of the Daytona International Speedway since its earliest beginnings, and title sponsor of the Rolex 24 At Daytona since 1992. A Press Pack about the Rolex 24 At Daytona is available to download here and Photo Story highlighting the race's heritage and atmosphere is available to view here. Further information on the Rolex 24 At Daytona may be found at http://www.daytonainternationalspeedway.com and http://www.grand-am.com. Image sources: 1st photo: Photo By: Rolex / Stephan Cooper 2nd photo: Photo By: Rolex / Tom O'Neal
Recent Articles
Audi Customers Pass Tough Eifel Test◾Race interruption and high retirement rate due to extreme weather
◾G-Drive Racing by Phoenix best Audi customer team in fifth place
◾Three Audi R8 LMS ultra cars among the top ten

Ingolstadt/Nürburg, May 20, 2013 – The customer teams of last year's winner Audi experienced one of the toughest events of the Nürburgring 24 Hours this year. Heavy rain forced race control during the night to interrupt the race for more than nine hours. Numerous accidents caused a treacherous mix of oil, ....
Aston Martin Celebrates Centenary At Nürburgring 24 HoursNürburgring, 20 May 2013 – Aston Martin's weekend of centenary celebrations at the ADAC Zurich Nürburgring 24 Hours (N24) concluded this evening (Monday 20 May) with a thrilling top-ten result for its Bilstein-liveried V12 Vantage GT3 and a historic finish for its unique Hybrid Hydrogen Rapide S in one of the most grueling 24-hour races in recent years.

In a weekend that started with the British luxury sports car maker entering the history books with a zero CO2 emissions hydrogen-power....
Ferrari Challenge Europe Rolls Into The Czech Republic For Round TwoFerrari Challenge Czech's in to Brno

Brno, - The Ferrari Challenge Europe rolls into Brno in the Czech republic this weekend for the second round of the championship.

Local interest will be provided by Scuderia Praha lead driver and dealer principal Robert Pergl (No.11), who will compete in the Trofeo Pirelli category. The team will also enter 2 cars in the Coppa Shell category for Slovakian drivers Jakubik (No.188) and Kukacka (no.190).

Pergl is a highly experienced Ferrari race....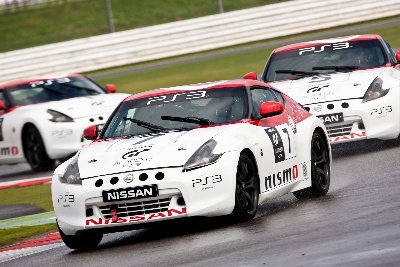 NISSAN AND PLAYSTATION ANNOUNCE BIGGEST EVER GT ACADEMY PROGRAMLONDON and PARIS - Nissan and Sony Computer Entertainment Europe have revealed that the innovative GT Academy competition will return for a fifth season. GT Academy 2013 will be the biggest yet, with more countries than ever before participating and the online gaming element of the competition set to be run in July on a demo of the hotly-anticipated Gran Turismo®6 game exclusively on PlayStation®3.

Since its inception in 2008, the highly acclaimed virtual-to-reality competition has att....
ELMS - 9 FERRARI'S HEAD FOR HOME RACE IN IMOLAMaranello 16 May - The second round of the European Le Mans Series (ELMS) arrives at Imola this weekend and nine Ferrari 458 will take to the grid.

By far the most popular car in the GTE category is the 458, Ram Racing have entered two cars for Silverstone pole sitters Johnny Mowlem and Matt Griffin and a second for American hot shots Gunnar Jeanette and Franck Montecalvo. JMW have one car for Andrea Bertolini and Joël Camathias. After a difficult round at Silverstone, AF Corse return with t....
Aston Martin Set To Take Nürburgring 24 Hours By Storm◾Debut of Aston Martin Bilstein Vantage GT3 at the Nordschleife
◾Hybrid Hydrogen Rapide S set to make history with zero CO2 emission lap
◾Close-to-production V12 Vantage targets class honours

Aston Martin heads to the ADAC Zurich 24 Hours of Nürburgring (N24) in Germany this weekend (18-20 May) with three very different race cars – an international championship-winning V12 Vantage GT3, a record-breaking Hybrid Hydrogen Rapide S and a close-to-production specification V12 Vantage.

Aston M....
Sony Computer Entertainment Inc. announces new version of the gaming classic Gran Turismo®: Three of the latest AMG vehicles celebrate their digital premiere in Gran Turismo® 6With the combined power of more than 1400 hp, Mercedes-Benz is taking to the starting grid of Gran Turismo® 6 with three of its latest models. All set to provide pure excitement and fascination in the new version of the gaming classic for the PlayStation®3 are three high-performance vehicles from AMG: the SLS AMG GT3 producing over 367 kW (more than 500 hp), the E63 AMG producing 410 kW (557 hp) and the A45 AMG producing 265 kW (360 hp). In addition to the three new vehicles, no fewer than 21 fu....
Af Corse To Take Part In Asian Le Mans Series With 458GtMaranello, 14 May – AF Corse will tackle a quartet of races in Asia, as the team is to compete in the 2013 Asian Le Mans Series. The 458 GT3 from the Amato Ferrari-run team will be entrusted to an Italo-Australian team made up of Andrea Bertolini, Michele Rugolo and Steve Wyatt, who will race in the GTC category.

There are four rounds on the calendar in this series, which gets underway in South Korea at the new Autopia circuit, near Inje on 4 August. It then moves to Japan (Fuji, 22 Septembe....
2014 P1 McLaren
---
2014 911 GT3 Porsche
---
2014 918 Spyder Porsche

---
2013 R8 GRAND-AM Audi
---
2013 Continental GT3 Concept Bentley
---
2013 Z4 GTE BMW
---
2013 458 Italia Grand Am Ferrari
---
2013 Gallardo GT3 FL2 Lamborghini
---
2013 MP4-12C Can-Am Edition Racing Concept McLaren
---
2013 MP4-12C SPIDER McLaren
---
blog comments powered by

Disqus