DAN GURNEY JOINS 'THE AMELIA'S' FORD GT40 SEMINAR
Le Mans winner Dan Gurney, the Amelia Island Concours d'Elegance's 2002 Honorary Chairman, returns to 'The Amelia' to join a panel of international racing celebrities and experts honoring the 50th anniversary of Ford's game-changing GT40 prototype. Gurney won just one race for the Carroll Shelby-led Ford GT40 team, but it was the race that mattered most: the 24 Hours of Le Mans. Gurney's victory in the 1967 edition of the fabled Le Mans 24 Hour endurance classic has become the stuff of legends and remains part of the most extraordinary three-weeks span in international motorsport. From May 30, through June 18, 1967, Ford teammates Dan Gurney and Le Mans co-driver AJ Foyt rewrote the history books and had automotive journalists scouring their thesauri for superlatives for the American racers, their competition feats and their American racing cars. It started on Memorial Day, 1967, in Indianapolis where Foyt, racing his Ford-powered Coyote, won his third Indy 500 at record speed. Just eleven days later he and Gurney defeated the might of Ferrari to win the fastest Le Mans 24 Hours in the race's 35 year history. The closest Ferrari was a distant 25 miles behind the Gurney/Foyt Ford GT after 3,237 miles of relentless, high speed, open road racing. Another speed record came just one week later. Gurney, driving his own Eagle Formula 1 racer, won the fastest Formula 1 race in the sport's 28 year history on the long, sweeping Spa circuit through Belgium's Ardennes forest: the fastest road racing circuit in the world. Gurney's winning average speed over the Belgian public roads was just five-point-two mph slower than Foyt's record-setting 500 speed on Indy's high speed oval.
Dan Gurney started at the top of the sport and stayed there. His first Formula 1 and World Sports Car Championship contract was with Ferrari and his long career touched nearly every branch of motorsport. He summoned Indy's rear-engine revolution, racing for Team Lotus at 'the Brickyard' in 1963. He won seven USAC national Champ Car races driving his Eagle Champ Cars. In Formula 1, Gurney won four World Championship Grands Prix plus a pair of non-championship F1 races. Add five NASCAR victories and a trio of wins in the unlimited, mega-dollar Can-Am series to the tally and the picture of a versatile 'all-round racer' becomes clear. Gurney went on to create some of history's greatest racing cars. Less than a year after his victories at Le Mans and the Belgian Grand Prix, one of his Eagle Indy cars won the Indianapolis 500. Retirement from the cockpit kicked his race car building business into high gear. Eagles won the Indy 500 three times and Gurney-built Eagle prototypes won multiple IMSA championships with victories in the prestigious 24 Hours of Daytona and 12 Hours of Sebring. Dan Gurney's ultimate gift to motorsport may be considered more cultural than technological or statistical. Just after 4:00 PM on June 11, 1967, Dan Gurney and AJ Foyt climbed on Le Mans' victory podium. Gurney was handed the traditional victory magnum of Moet Champagne but instead of drinking it, Gurney shook the dark bottle, aimed it at the crowd and sprayed all hands! Porsche racer Jo Siffert, winner of the two-liter prototype class, joined in, with AJ Foyt laughing out loud. From that moment, nearly every major race winner has emulated Gurney's creative Le Mans victory celebration. Dan couldn't resist reprising his 1967 Le Mans podium performance as 'The Amelia's' 2002 honoree. Concours Founder and Chairman Bill Warner remembers the 2002 Best of Show trophy presentation with extraordinary clarity. As James Patterson's 1937 Delage D8 Aerodynamic Coupe stopped in front of the reviewing stand, Warner noticed that, 'Dan looked at me with that grin, he had an evil look in his eye and I knew I was about to get soaked.' He wasn't disappointed. Gurney gave the magnum of Moet - the same Champagne he had sprayed at Le Mans 35 years earlier -- a good shake, 'He must have unloaded half that bottle on me. But, it's really an honor to have Dan Gurney spray you with the winner's Champagne,' said Warner. Gurney will join fellow Ford GT40 racers Brian Redman and David Hobbs, and John Wyer Racing Team Manager John Horsman, Lee Holman - President of Holman Automotive, Inc. and Holman Moody, Inc. and Alan Grant of the Le Mans-winning Shelby American team on the panel of the Celebration of Ford's GT40 Seminar Presented by Kelly Services at 10:00 AM, Saturday, March 9th in the Talbot Ballroom of the Ritz-Carlton, Amelia Island. Tickets are $30 per person, available at www.ameliaconcours.org.
Recent Articles
Spectacular 1936 Delahaye Type 135 Competition Court Coupe and 1969 Ford GT40 MKI take Best in Show at the Concours d'Elegance of TexasHouston, Texas. May 17, 2013. Last weekend, the award winning La Torretta Lake Resort & Spa in Montgomery, Texas, played host to the biggest celebration of vintage motoring in Texas, welcoming thousands of visitors through its doors for The Houston Classic Weekend and 2nd annual Concours d'Elegance of Texas. The weekend got off to a high-octane start when Concours participants took to the open road on the Texas Tour d'Elegance, led by Richard Rawlings of Fast N' Loud fame, in a newly re-s....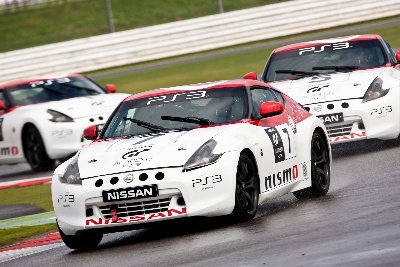 NISSAN AND PLAYSTATION ANNOUNCE BIGGEST EVER GT ACADEMY PROGRAMLONDON and PARIS - Nissan and Sony Computer Entertainment Europe have revealed that the innovative GT Academy competition will return for a fifth season. GT Academy 2013 will be the biggest yet, with more countries than ever before participating and the online gaming element of the competition set to be run in July on a demo of the hotly-anticipated Gran Turismo®6 game exclusively on PlayStation®3.

Since its inception in 2008, the highly acclaimed virtual-to-reality competition has att....
Audi Goes To Le Mans Aerodynamically Optimized◾Aerodynamic efficiency has clearly increased in 15 years
◾Micro-tube radiator optimizes airflow of Audi R18 e-tron quattro
◾Many losses caused by the regulations have been compensated for

Ingolstadt, May 16, 2013 – Five more weeks until the Le Mans 24 Hours celebrates its 90th anniversary. Over the period of 14 years, Audi has won this classic race eleven times and in doing so has consistently been delivering top performances in aerodynamics as well. They are a major reason for exce....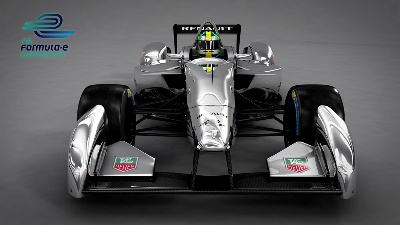 TAG HEUER SIGNS MAJOR GLOBAL PARTNERSHIP WITH FIA FORMULA E CHAMPIONSHIPLONDON (May 15, 2013) - TAG Heuer, the world's number one manufacturer of luxury timepieces inspired by sport, has signed on as Official Timekeeper, Official Watch and Chronograph and Founding Partner of the FIA Formula E Championship.

The agreement was signed at TAG Heuer's headquarters in La Chaux-de-Fonds, Switzerland by Jean-Christophe Babin, President and CEO of TAG Heuer (on the right), and Alejandro Agag, CEO of Formula E Holdings.

'Teaming up with Formula E, the world's top competi....
NISSAN MOTORSPORT V8 SUPERCAR DRIVERS VISIT THE BIRTHPLACE OF THE ALTIMA IN TENNESSEE- Nissan Motorsport factory V8 Supercar drivers Todd Kelly, Rick Kelly and Michael Caruso visit Nissan manufacturing facility in Smyrna, Tennessee – 'birthplace of the Altima'
- Drivers in the US ahead of history-making Austin 400 at Circuit of the Americas in Texas
- Nissan Altima road car on-sale in Australia in fourth quarter of 2013

SMYRNA, Tenn. – Nissan Motorsport V8 Supercar drivers Todd Kelly, Rick Kelly and Michael Caruso have been given a behind-the-scenes tour of Nissan's North A....
Pinehurst Concours Economic Impact Approaches $2 MillionVILLAGE OF PINEHURST, N.C. (May 13, 2013) – The inaugural Pinehurst Concours d'Elegance and the events surrounding the vintage auto showcase attracted more than 5,000 fans, and its economic impact approached $2 million despite unseasonably cool temperatures the first weekend of May, officials said.

'Having an event the caliber of a Concours in Moore County is significant, especially as it grows in recognition and importance in the Southeast,' said Caleb Miles, president and CEO of the Pinehur....
SNOW CLAIMS RACE ONE VICTORY AND FOURTH CONSECUTIVE POLE AT MAZDA RACEWAY LAGUNA SECAMonterey, Calif., (May 10, 2013) - The first race of the IMSA GT3 Cup Challenge by Yokohama at the American Le Mans Monterey presented by Patrón got off to an exciting start this afternoon as the green flag dropped on the 24-car field, and incident on the first lap of competition immediately put a new 'spin' on the action.

There was an immediate full course caution as the car No. 20 of Effort Racing's Sloan Urry apparently dropped two wheels off track exiting Turn 2 and made contact with the....
2014 MDX Acura
---
2013 A450 Alpine
---
2013 Continental Le Mans Edition Bentley
---
2013 Mulsanne LeMans Edition Bentley
---
2013 Viper GTS Launch Edition Dodge
---
2013 Viper GTS-R SRT Dodge
---
2013 1000 S/C Ford
---
2013 GT500 Super Snake Wide Body Ford
---
2013 Mustang Red Tail Edition Ford
---
2013 MP4-12C SPIDER McLaren
---
blog comments powered by

Disqus