Incredible Hypercar 'Full House' Tops Spectacular Ferrari Extravaganza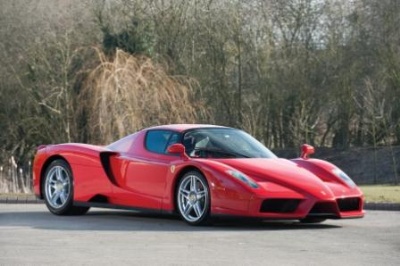 • RM Auctions announces amazing 16 car Ferrari haul for its forthcoming sale during the Concorso d'Eleganza Villa d'Este weekend, 25th May, on Lake Como, Italy • Hypercar 'full house' includes Ferrari Enzo, F50, F40, 288 GTO, and 599XX • Full list of handpicked entries available online at rmauctions.com LONDON (16 April, 2013) – RM Auctions, the world's largest collector car auction house for investment-quality automobiles, is delighted to announce that its exclusive sale during the Concorso d'Eleganza Villa d'Este weekend on Lake Como, Italy, on the 25th of May, will feature a truly incredible roster of Ferraris, including a full house of the marque's ultimate modern-era hypercars. Sixteen of the auction's 40 lots are filled with some of the finest Ferraris ever made, amongst which are an Enzo, F50, F40, 288 GTO, and a 599XX. Max Girardo, Managing Director of RM Auctions, says, 'RM has a reputation for selling the world's best Ferraris, and this sale not only features some of the best cars from the 1950s, '60s, and '70s, but we are delighted to have brought together the ultimate collection of Ferrari's landmark supercars of the last 30 years. It is very rare indeed to have such fantastic, low mileage, well documented, and Ferrari certified examples of these models together in one sale'.

The Ferrari Enzo is the ultimate development of a Ferrari hypercar, boasting a 650 brake horsepower, 5,998-cubic centimetre V-12 engine with double overhead camshafts that delivers 200 mph performance. The car offered for sale is chassis 138347, one of 400 examples built and presented in as new condition, with just 1,028 kilometres on the clock. Complete with tools, books, and documentation, it has been recently serviced and is certified by Ferrari Classiche (Estimate: €780,000–€880,000). During the 1990s, Ferrari launched the F50 as its 50th anniversary model, the ultimate embodiment of what was capable in supercar development at that time. Only 349 of these incredible 520 brake horsepower, V-12 engined cars were produced, and the example offered at the Lake Como auction, chassis 106910, is a superb, low-mileage example that is boasting Ferrari Classiche certification. An exceptional two owner car, it is believed to be the 283rd example built (Estimate: €420,000–€480,000). For many though, the F40 of the 1980s is the most iconic of all the Ferrari hypercars. Designed to celebrate the company's 40th anniversary, and the last car to be personally signed off by Enzo Ferrari himself, the F40 brought genuine race car looks, engineering, and performance to the public roads, and with its astonishing performance from a 478 brake horsepower, 2,936-cubic centimetre V-8 engine, it redefined the standard by which supercars are judged, heralding a new era for exotic, high-performance sports cars. The car to be offered at auction, chassis 80715, was delivered new in April 1989 and finished in classic Rosso Corsa and the F40's distinctive red cloth interior. Two owners from new, it boasts just 40,000 kilometres, and it is offered for sale complete with Ferrari Classiche certification and having been freshly serviced (Estimate: €320,000–€420,000). Connoisseurs recognize the Ferrari 288 GTO as a truly landmark car for Ferrari. Carrying the fabled GTO nomenclature, standing for 'Gran Turismo Omologato', the 288 was built to road specification in order to homologate the model for the fearsome and short-lived Group B competition regulations of the 1980s. Less overtly distinctive as some of Ferrari's other hypercars, the 288 GTO carries more subtle design touches, which mark it out to discerning enthusiasts as a very special, low-volume model. Chassis 54777 was produced in February 1985, it is Ferrari Classiche certified, and it has only covered 34,960 kilometres from new (Estimate: €800,000–€950,000). Finishing off the list of Ferrari's modern era supercars on offer at RM's upcoming Lake Como sale is a very current 2010 Ferrari 599XX, featuring a 5,999-cubic centimetre, V-12 engine that produces a breathtaking 720 brake horsepower, which makes the 599XX one of the most powerful production-based Ferraris ever built. With only 29 examples produced, the model is also one of the rarest, and with its state-of-the-art technology, it was only ever intended to be driven at track events, and therefore, it was not homologated for legal road use. Amongst the long list of accolades won by the 599XX, it holds the lap-record for a production-derived sports car at the fearsome Nürburgring. The car on offer,chassis 170895, is the 25th example produced and has been owned by just one caretaker, and it has been maintained and stored at the Ferrari factory in Maranello since new (Estimate: €800,000–€1,100,000). Having already announced the spectacular early consignments of the ex-works, Le Mans-contending 1953 Ferrari 340/375 MM Berlinetta and simply beautiful 1962 Ferrari 400 Superamerica SWB Coupé Aerodinamico, RM has since added a further 14 exquisite Ferraris to the upcoming 25 May sale, filling 16 of the auction's 40 lots with the Maranello marque's finest examples, in turn making the sale an absolute mecca for collectors and enthusiasts of the legendary Italian cars. For further information on RM's upcoming sale during the Concorso d'Eleganza Villa d'Este weekend, please contact RM's London Office at +44 (0) 20 7851 7070 or visit rmauctions.com. For those interested in participating in the auction but are unable to attend in person, RM offers a wealth of remote bidding options, including absentee, Internet, and telephone bidding, and the auction will stream live online at rmauctions.com to provide real-time coverage of the event. About RM Auctions RM Auctions is the world's largest auction house for investment-quality automobiles. With over three decades of experience in the collector car industry, RM's vertically integrated range of services, from restoration to private treaty sales, auctions, estate planning, and financial services, coupled with an expert team of car specialists and an international footprint, provide an unsurpassed level of service to the global collector car market. RM proudly holds five of the top ten all-time records for the most expensive motor cars sold at auction, and RM's restoration division has achieved unprecedented accolades, earning Best of Show honours at the world's top concours events. For further information, please visit rmauctions.com, find us on Facebook, or follow us on Twitter @rmauctions.
Recent Articles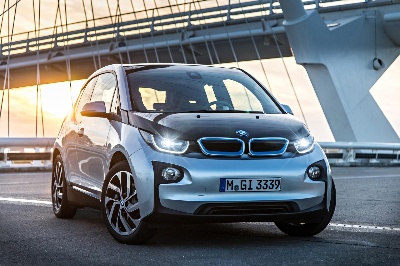 BMW i3, BMW X5 and BMW 3 Series win 'Auto Trophy 2013' awards.Munich. All good things come in threes: BMW picked up three titles at the 'Auto Trophy 2013' - and did so for the third time in succession. This year's winning trio that impressed readers of the automobile magazine 'Auto Zeitung' were the BMW 3 Series, the BMW i3 and the third generation of the BMW X5, all of which attracted the most votes in their respective category. The winners were announced yesterday at a festive award ceremony held at the 'Classic Remise' in Düsseldorf. TV presenter....
Turning the page without forgetting the lessonMaranello, 25 November – In Formula 1 you never stop. The 2013 season only finished 24 hours ago but heads have already turned towards the next one: indeed in little more than two months we will return to the track at Jerez de la Frontera for the first of three pre-season tests.

So there's not a moment to lose because at Ferrari we know that every bit of energy must be focused on the new car and preparation for the next championship. It's true that the fundamental choices have alread....
Speciale By Name, Speciale By NatureAutoweek put it most succinctly: 'It's called the 458 Speciale and the name is no lie'. Car & Driver declared it 'Another Italian masterpiece' while La Gazzetta Dello Sport said: 'It delivers a tank-full of adrenaline'. Evo announced: 'The Ferrari 458 Speciale takes what is already one of the most extreme road cars you can buy and turns it up a notch further.' These are just some of the comments made by the publications that took part in the press test-drives of the 458 Speciale, which began las....
Brazilian Grand Prix - Brazil On His SkinInterlagos, 22 November – Felipe Massa is wearing a special Brazilian Grand Prix race suit at the Interlagos circuit for the finale of this long Formula 1 season. For his home race and the final one at the wheel of a Ferrari, the Scuderia wanted to pay a special tribute to the Brazilian driver, producing the suit in conjunction with its official supplier, Puma. The suit reprises the graphics seen on his helmet and the Brazilian national colours. It's just a small token of the great affect....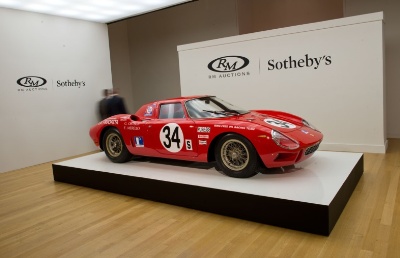 RM Auctions and Sotheby's Stun the Market with Incredible $63 Million 'Art of the Automobile' Sale in New York• RM Auctions and Sotheby's momentous Art of the Automobile auction generates $62,797,500 of sales in two hours of furious bidding
• Records tumble with the historic 1964 Ferrari 250 LM by Carrozzeria Scaglietti achieving $14,300,000 while the stunning 1938 Talbot-Lago T150-C SS Teardrop Cabriolet by Figoni et Falaschi sells for $7,150,000
• 93 percent of all lots sold to an international audience of bidders representing 17 countries
• Full results are available online at www.rmauctions.c....
Expert Symposium Delivered to Packed Room Ahead of 'Art of the Automobile' New York Sale• RM Auctions and Sotheby's deliver highly outstanding expert symposium to more than 700 people
• Six hugely influential and respected specialists set the scene in advance of truly groundbreaking Art of The Automobile sale
• Anticipation building for what is being regarded as one of the finest and most innovative collector car auctions ever held

NEW YORK, New York (November 20, 2013) – The eyes of the collector car community are firmly fixed on New York, as RM Auctions and Sotheby's,....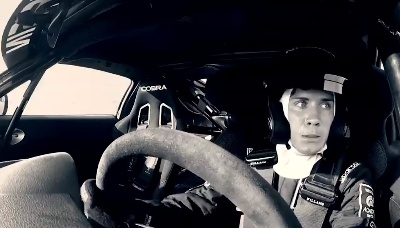 GT ACADEMY SEASON 3 - EPISODE 1SILVERSTONE, UK – The 32 fastest Gran Turismo gamers in America compete in Times Square on Gran Turismo 6, battle for speed at Monticello Raceway, and race karts wheel-to-wheel for an opportunity to attend GT Academy at Silverstone in the UK.

....
From Russia with loveMaranello, 14 November –Three hundred thousand visitors in less than a year. That was the landmark reached at the Ferrari Museum in Maranello at 11.41 today, when Yuliya Gilazova bought admission tickets for herself and her friend Yuriy Petrov. Yuliya and Yuriy are from Saint Petersburg, Russia and are on a touring holiday of Italy. 'We have visited a lot of cities and decided to also come to Maranello to visit the Ferrari Museum, which we found out about on the Internet,' said the young ....
2014 BMW M5
---
2014 Chevrolet Corvette
---
2014 Ferrari 458 Speciale
---
2014 Ferrari 458 Spider
---
2014 Ferrari LaFerrari FXXR
---
2014 Nissan GT-R
---
2014 Nissan Pixo
---
2013 Alfa Romeo Disco Volante Touring
---
2013 BMW M5 Competition Package
---
2013 Chevrolet Corvette Stingray Gran Turismo Concept
---