2014 Corvette Stingray Starts At $51,995
The 2014 Chevrolet Corvette Stingray coupe will have a suggested starting retail price of $51,995, and the Corvette Stingray Convertible will start at $56,995. Both prices include a $995 destination fee but exclude tax, title, and license. 'The 2014 Corvette Stingray perfectly embodies Chevrolet's mission to deliver more than expected for our customers,' said Chris Perry, vice president, Chevrolet marketing. 'The Corvette Stingray delivers a combination of performance, design and technology that very few manufacturers can match, and none can even come close for $52,000.' Standard features on the all-new 2014 Corvette Stingray include: • Seating with lightweight magnesium frames for exceptional support, and eight-way power adjustment
• Five-position Drive Mode Selector that tailors up to 12 vehicle attributes


• New seven-speed manual transmission with Active Rev Matching
• 6.2L LT1 V-8 engine with direct injection, Active Fuel Management, continuously variable valve timing and an advanced combustion system
• Carbon fiber hood on all models, and a carbon fiber removable roof panel on coupes
• Aluminum frame that is 99 pounds lighter (45 kg) and 57-percent stiffer than the previous model's structure
• Advanced, high-intensity discharge (HID) and light-emitting diode (LED) lighting
• Dual, eight-inch configurable driver/infotainment screens, with next-generation Chevrolet MyLink infotainment system and rear vision camera
• Bose nine-speaker audio system with SiriusXM Satellite radio, Bluetooth connectivity, USB and SD card and auxiliary input jack
• Keyless access with push-button start
• Power tilt/telescope steering wheel
• An all-new, fully electronic top on the convertible that can be lowered remotely using the key fob
As shown at the North American International Auto Show, the Stingray coupe fitted with the major available options would be $73,360, including: • 3LT interior package, with leather-wrapped interior ($8,005)
• Z51 Performance Package ($2,800)
• Competition sports seats ($2,495)
• Exposed-carbon-fiber roof panel ($1,995)
• Magnetic Ride Control with Performance Traction Management ($1,795)
• Dual-mode exhaust system ($1,195)
• Carbon fiber interior trim ($995)
• Sueded, microfiber-wrapped upper interior trim ($995)
• Red-painted calipers ($595)
• Black-painted wheels ($495)
The 3LT interior package includes: Bose 10-speaker surround-sound audio system; SiriusXM Satellite radio with one-year subscription and HD radio receiver; color head-up display; memory package; navigation system; heated and ventilated seats with power lumbar and bolster adjustment; premium Napa leather seating surfaces; and leather-wrapped dash and instrument panel, console and door panels. The Z51 Performance Package includes: high-performance gear ratios; transmission-cooling system; larger 19-inch front and 20-inch rear wheels and tires; larger, slotted rotors and brake-cooling ducts; electronic limited-slip differential and differential cooling system; unique chassis tuning; and available Magnetic Ride Control active-handling system with Performance Traction Management. Equipped with the Z51 package, the Corvette Stingray is capable of accelerating from 0–60 mph in under four seconds, and more than 1 g in cornering. About Chevrolet Founded in 1911 in Detroit, Chevrolet is now one of the world's largest car brands, doing business in more than 140 countries and selling more than 4.5 million cars and trucks a year. Chevrolet provides customers with fuel-efficient vehicles that feature spirited performance, expressive design, and high quality. More information on Chevrolet models can be found at www.chevrolet.com.
Recent Articles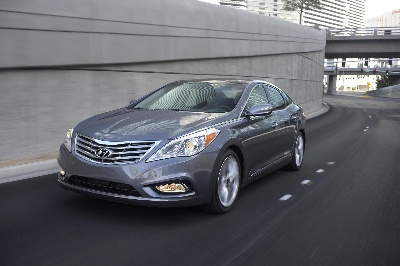 2014 AZERA STARTING PRICE LOWERED BY $1,250 WHILE RETAINING COMPELLING DESIGN, PERFORMANCE AND SAFETY APPEAL• Reconfigured Content and Refinement Increase Appeal to Wider Range of Buyers Sales Up 34 Percent Calendar Year-To-Date


COSTA MESA, Calif., Dec. 19, 2013 – Hyundai has lowered the starting price on the 2014 Azera premium sedan to $31,000, a reduction of $1,250, while offering significant new features and refinements to this award-winning model, which has seen a sales leap of 34 percent this year.

For 2014, Azera's generous content level has been reconfigured to provide even ....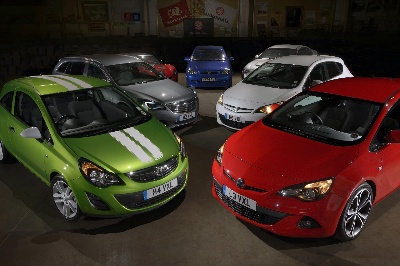 VAUXHALL'S 'LIMITED EDITIONS' HAVE UNLIMITED SPEC APPEAL◾ Limited Edition Vauxhalls get lavish standard specification
◾ Available on Astra GTC, Astra Hatch, Insignia and Corsa
◾ Prices start from just £8,995 for the fashionable Corsa Sting

Luton – With exceptionally generous standard spec and prices starting from just £8,995, Vauxhall has bolstered its range with stylish new 'Limited Edition' models including Astra GTC, Astra 5-door hatchback, Insignia and Corsa.

Available through Flexible Finance* or Flexible Personal Co....
CITROËN UNVEILS THE LATEST ADDITION TO DS LINE: DS 5LS◾Citroën unveils DS 5LS for Chinese market
◾Set to be a key player in the expansion of the DS brand, DS 5LS is a luxury saloon model
◾Comfort and styling are key, as DS 5LS boasts new DS 1955-inspired front end

Citroën has today unveiled the latest addition to its DS line – DS 5LS. Presented to the international press at the Carrousel du Louvre, one of Paris's most iconic landmarks, DS 5LS is a luxury saloon which will go on sale in China in March 2014.

The second DS model to be produced....
SECURITY TOP OF MIND FOR 2015 CHEVROLET TAHOE• Anti-theft advances and 360 degrees of safety designed for owners' peace of mind


DETROIT – Customers of the 2015 Chevrolet Tahoe will get a vehicle that offers a new level of security and one designed to deter thieves who target vehicle parts.

Thwarting theft was a design focus of Chevrolet's full-size SUVs. New standard features include a steering column lock that deters push-away and tow-away theft – a significant portion of today's stolen vehicle incidents; side cut keys....
2015 ACURA TLX PROTOTYPE TO DEBUT AT THE 2014 NORTH AMERICAN INTERNATIONAL AUTO SHOW12/19/2013 - TORRANCE, CA.
◾Newly-named TLX will feature more dynamic and sporty proportions, two new advanced powertrains and a host of signature Acura technologies
◾TSX to be discontinued as Acura creates clear hierarchy for luxury sedan lineup

Acura today announced that the 2015 Acura TLX Prototype performance luxury sedan will debut at the 2014 North American International Auto Show in Detroit in January. The TLX will mark the debut of a new name for Acura's mid-size modern luxur....