SALON PRIVÉ 2013 CONFIRMS FORD EVOS CONCEPT FOR CONCEPTS & PROTOTYPES DISPLAY
Syon Park, London, 22 July 2013 – Salon Privé welcomes the acclaimed Ford Evos Concept car which will feature as part of the new Concepts & Prototypes Display on the lawns of Syon House this September. The Ford Evos Concept showcases Ford's global design language and a new vision for customer-focused intuitive technologies. It's a four-door, four-seat fastback concept with state-of-the-art lithium-ion plug-in hybrid technology. The concept also features hinged gullwing-style doors, both front and rear, providing access to the spacious four-seat cabin. The concept explores key future powertrain and vehicle technologies and focuses on Ford's global product strategy: outstanding design, smart technologies and fuel economy leadership. Future Ford products will all feature many of the distinctive design ideas and advanced technologies seen in the Ford Evos Concept, many of which are currently under development in the Ford Research and Innovation laboratories. Technology is a key feature of the Ford Evos Concept and continues within the concepts interior which features a 'personal cloud' offering seamless connectivity between car and driver.
Sales Director, David Bagley commented: 'We are delighted to welcome Ford to Salon Privé for the first time with its innovative EVOS concept which will feature within the brand new Concepts and Prototypes Display.' Tickets for Salon Privé can be purchased at www.salonprivelondon.com or by calling the Ticket Hotline on 0808 100 2205. Entry is fully inclusive of Pommery champagne, lobster luncheon, English afternoon tea and full access to all areas.

Recent Articles
SMART ELECTRIC DRIVE ARRIVES ON THE STREETS OF CHINA• smart becomes the first European importer to bring an all-electric vehicle to the Chinese market

• Following on from Europe, the USA, Canada and Japan, the electric smart reaches its 14th market with its launch in China

• With a market share of around 40 percent, the smart fortwo electric drive is the frontrunner in Germany

Stuttgart. The new smart fortwo electric drive is now available to buy from dealerships in China. The smart brand celebrated this market l....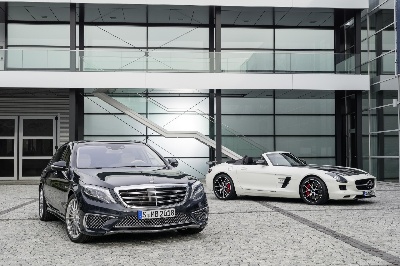 S 65 AMG AND SLS AMG GT FINAL EDITION IN TOKYO AND LOS ANGELESDouble world premiere for Mercedes-AMG

November 15, 2013 - Affalterbach/Tokyo/Los Angeles

Two motor shows, two new AMG high-performance vehicles: Mercedes-AMG is presenting the S 65 AMG and the SLS AMG GT FINAL EDITION simultaneously at the Los Angeles Auto Show and the Tokyo Motor Show (both from 20 November to 1 December 2013).

Tobias Moers, Chairman of the Board of Management of Mercedes-AMG GmbH says 'The two new AMG high-performance vehicles represent the spectacular ....
Street Level : Nissan's Taxi Hits London•Nissan's NV200 Taxi begins final testing phase on the Capital's streets
•Real-world durability process designed to make this the best London taxi ever
•New cabs will be sold and serviced by Nissan dealer group, Glyn Hopkin
•Design of new NV200 taxi will be unveiled before the end of 2013

LONDON, UK – Over the last 12 months, the new NV200 London Taxi has been undergoing an intensive development process by Nissan engineers. At the same time, Nissan's design center in Paddington ha....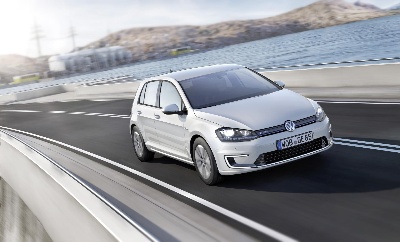 VOLKSWAGEN E-GOLF TO MAKE NORTH AMERICAN DEBUT AT THE LOS ANGELES AUTO SHOWThe first fully electric Volkswagen for the U.S. market promises everyday usability and versatility with zero tailpipe emissions and low ownership costs
◾ Drivetrain consists of 24.2 kWh lithium-ion battery and 115 horsepower electric motor: 7.2 kW onboard charger is standard
◾ Three driver selectable regenerative braking modes
◾ Standard Fast Charging capability allows 80 percent battery charge within 30 minutes
◾ Roadside Assistance Plan takes the anxiety out of 'range anxiety'
◾ First Vo....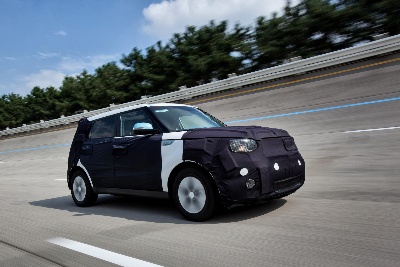 ALL-ELECTRIC KIA SOUL UNDER DEVELOPMENT FOR U.S. MARKET◾New Kia Soul EV targets a range of more than 120 miles
◾109-hp motor produces 210 lb.-ft. of torque for an electrifying driving experience
◾Ideal for city commuters, the Soul EV will go on sale in 2014

IRVINE, Calif., November 11, 2013 – Kia Motors has confirmed the development of an all-electric version of the Kia Soul, scheduled to go on sale in 2014. The 'Kia Soul EV' will be Kia's first all-electric, zero-emissions vehicle marketed outside of Korea.

'The new Soul EV will be a....
Panasonic And Tesla Reach Agreement To Expand Supply Of Automotive-Grade Battery CellsOSAKA, Japan / PALO ALTO, Calif. -- Panasonic Corporation and Tesla Motors today announced that the two companies have reached an agreement in which Panasonic will expand its supply of automotive-grade lithium-ion battery cells to Tesla. With this agreement, the two companies update and expand their 2011 arrangement to now supply nearly 2 billion cells over the course of four years. The lithium-ion battery cells purchased from Panasonic will be used to power the award winning Model S as w....
BMW 4 SERIES CONVERTIBLE WILL MAKE ITS WORLD DEBUT AT THE 2013 LOS ANGELES INTERNATIONAL AUTO SHOWAdditional Featured BMW Vehicles to Include: BMW i3, BMW 4 Series Coupe, BMW X5, BMW 5 Series Sedan, and the North American Debut of the BMW K 1600 GTL Exclusive Motorcycle

Early Test Drives of the BMW i3 to Take Place in Conjunction with the Auto Show

The new BMW 4 Series Convertible will make its world debut and the BMW i8, BMW 5 Series Gran Turismo and BMW Concept X4 will make their North American auto show debuts at the 2013 Los Angeles International Auto Show on Wednesday, Nove....
THREE ROWERS AND A NOTE BOAT: NISSAN'S NEW SMALL CAR IS LAUNCHED IN ENGLAND◾Nissan creates waves at a media event in England with a specially adapted Note Boat
◾Provides a visual demonstration of Note's exciting technologies with help from rowers Helen Glover, Sophie Hosking and Polly Swann
◾Nissan has already received 3,860 orders for the new B-sector rival

DORNEY, Buckinghamshire, England – Nissan has launched the new Note - literally. To mark the start of sales of its new B-segment car in Europe, Nissan recently held a media event at Eton Dorney Lake ne....