RM Monaco catalogues now online
RM Auctions returns to Monaco next month, May 11 – 12 for its biennial sale at the Grimaldi Forum. Coinciding with the 8th Grand Prix de Monaco Historique, the upcoming sale follows a record-setting debut performance in 2010 which saw the company achieve over €33 million in sales. Next month's sale - one of the most important collector car events to be held in Europe this year - is set to continue the momentum, presenting an elite, handpicked selection of more than 90 blue-chip automobiles along with approximately 100 motorcycles from the acclaimed Saltarelli Ducati Collection. The sale will further cater to discerning motorcycle collectors with the exclusive offering of two Ducati Desmosedici GP machines, a GP10 raced by Casey Stoner and a GP11 raced by Valentino Rossi, presented directly from the Ducati Corse racing department within the Ducati factory in Bologna, Italy. Notable sale highlights include a superb roster of Ferraris, including one of two 1957 Ferrari 625 TRC Spiders ever built; a 1966 Ferrari 206 S Dino Spyder, offered for the first time in 40 years; and the world-famous Ferrari-engined Hydroplane racing boat, ARNO XI. Also on offer, a pair of Alfa Romeo Tipo 33 sports racing cars; a beautiful, ex-Fangio 1950 Talbot-Lago T26 GS with one of the most complete racing histories in the world; the 1958 Rolls-Royce Silver Cloud I 'Honeymoon Express' Two-Seater Drophead Coupe, one of the rarest and most important post-war coach built Rolls-Royces in existence; and the 1968 Rondeau M378 which has taken more 24 Hours of Le Mans starts than any other in history. The digital catalogues for the sale is now available online via the following links: http://www.rmauctions.com/default.cfm?SaleCode=MC12

In addition, a select range of videos are available by viewing the RM Auctions YouTube Channel online here: www.youtube.com/rmauctionsinc. Thursday 10th May Auction preview – 10am to 7pm Friday 11th May Auction preview – from 10am Auction start (motorcycles) – 1pm Saturday 12th May Auction preview – from 10am Auction starts (motor cars) – 2pm
RM-Automobiles of Arizona
RM Auctions kicked off its 2012 calendar on a positive note in Arizona last week, posting over $25.5 million* in sales with a strong 89 percent sell-through at its annual Arizona Biltmore sale in Phoenix.

Now in its 13th year, the well-established auction presented a magnificent roster of 140 blue-chip motor cars – spanning the spectrum of the collector car market – before a standing-room only crowd. Illustrating RM's global clientele, bidders represented 21 countries around the world, with a strong showing of European enthusiasts.

'Our Arizona sale proved to be a great kick start to wh....
Recent Articles
Felipe Massa surprises fans in a Scuderia Ferrari Formula OneTM car at the Shell V-Power Nitro+ show in WarsawFelipe Massa brought Warsaw to a standstill today as he drove a Ferrari Formula One car through the city streets as part of the Shell V-Power Nitro+ Show.

There was a fantastic atmosphere as over 30,000 Ferrari fans turned out to witness Shell's first ever street demonstration with a Ferrari Formula One car in Poland and celebrate the launch of Shell's new gasoline, Shell V-Power Nitro+.

Massa demonstrated the power and performance of a Ferrari F60 around a specially-designed stree....
2013 Monaco Grand Prix - PreviewFormula One's most famous race, the Monaco Grand Prix, takes place around the streets of the principality on Sunday 26 May for the 71st time.

◾ Just three of the past 30 Monaco Grands Prix have been won by a car starting outside the top three
◾ The race has a very high 80% risk of Safety Car intervention with a total of 14 Safety Car periods in the past ten years
◾ Last year's race featured just 25 pit stops for tyres, the second lowest figure of the entire season (after Austin, 24 stops)
....
Double Duties For Massa In MaranelloMaranello, 15 May – Felipe Massa was working in Maranello today. The Brazilian tackled a session in the simulator as part of the preparations for the Monaco Grand Prix, which is Felipe's second home race, as he and his family live just a stone's throw from the track. Felipe also took the opportunity to go over the F138's short and mid-term development programme with the Scuderia engineers.

Felipe also made an unexpected visit to the renovated Ferrari Store at Maranello, its new look h....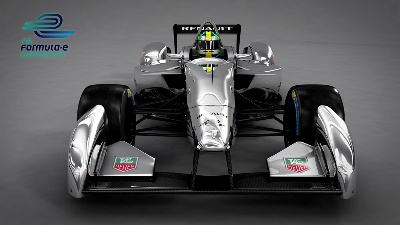 TAG HEUER SIGNS MAJOR GLOBAL PARTNERSHIP WITH FIA FORMULA E CHAMPIONSHIPLONDON (May 15, 2013) - TAG Heuer, the world's number one manufacturer of luxury timepieces inspired by sport, has signed on as Official Timekeeper, Official Watch and Chronograph and Founding Partner of the FIA Formula E Championship.

The agreement was signed at TAG Heuer's headquarters in La Chaux-de-Fonds, Switzerland by Jean-Christophe Babin, President and CEO of TAG Heuer (on the right), and Alejandro Agag, CEO of Formula E Holdings.

'Teaming up with Formula E, the world's top competi....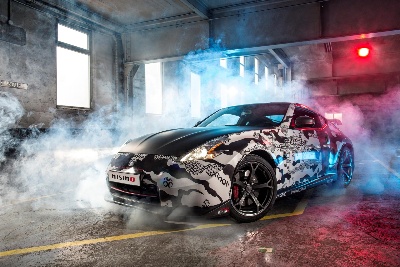 NISSAN 370Z NISMO SET TO STAR IN THE 2013 GUMBALL 3000 RALLY IN EUROPE• Next NISMO road car makes dynamic debut
• Team from L'Ecurie and INTERSECTION Magazine to drive car
• Seven-day, 3,000 mile event route goes through 13 countries across Europe
• New Nissan 370Z NISMO features 350-hp engine and bespoke NISMO chassis
• Over one million fans expected to spectate along the route

ROLLE, Switzerland – It's the kind of road trip that performance car enthusiasts dream of -- a week-long, 3,000-mile (5,000km) driving adventure through 13 countries in one ....
SPANISH GP - FIRST DOUBLE PODIUM OF THE YEARMontmelo, 12 May – The Spanish crowd got what they wanted today at the Catalunya circuit, as Fernando Alonso drove brilliantly to secure his first win here in Barcelona since 2006. Adding to the delight in the Prancing Horse garage, Felipe Massa made sure that two Ferrari drivers were on the podium for the first time this season with a fantastic drive from a grid-penalised ninth place to third at the end of the 66 laps. Splitting the two men in red was the Flying Finn, Kimi Raikkonen. The....
Bravo Señor Räikkönen!F1® Flamenco ends in Spanish silverware for Super-cool Kimi

With a performance that captured the imagination of every motorsport fan around the world yesterday, the Lotus F1® Team rose to the occasion for the fifth round of the FIA 2013 Formula One® World Championship competition that played out under sunny Spanish skies at Barcelona's Circuit de Cataluñya. The Enstone based black and gold troupe served the Lotus name proudly with Kimi delivering a P2 finish and a points haul that pla....
1970 Monaco Grand Prix: A Reversal of FortunesIn gambling and sports there is one word that seems to be absolutely foundational to both—luck. Heading into the 1970 season Jack Brabham had had his share of luck. Jochen Rindt, on the other hand, seemed to have none of it. This would all change on the 10th of May, 1970.

Jochen Rindt had come into Formula One during the mid-1960s and was certainly fast straight-away. Often one of the quickest drivers on the circuit, Rindt would find his choice of teams to be his biggest letdown as the reliab....
2013 Elantra Coupe Hyundai
---
2013 Genesis Hyundai
---
2013 IPL G Convertible Infiniti
---
2012 458 Spider Monaco Edition Ferrari
---
2012 G25 Sedan Infiniti
---
2012 IPL G Coupe Infiniti
---
2012 Cayenne Vantage 2 Porsche
---
2012 Panamera Stingray GTR Porsche
---
2012 RB8 Red Bull
---
2012 Mégane Coupé Renault
---
blog comments powered by

Disqus