Bonhams Monaco sale
Now in its 26th year, Bonhams celebrated sale 'Les Grandes Marques à Monaco' will be held at the Musée des Voitures du Prince, Monte Carlo on the 11th May and will once again be under the patronage of the Grimaldi Family. The sale also coincides with the biannual Monaco Historic Grand Prix, the focal point for historic motor racing enthusiasts during May. Highlights from the Sale include examples from Bugatti, Ferrari, Alfa Romeo, Rolls-Royce, Aston Martin, Maserati and Facel Vega. Particularly relevant to the Monaco sale is the ex-Bosse 'Bo' Ljungfeldt, 1963 Monte Carlo Rally, 1963 Ford Falcon Futura Sprint. Estimated at €150,000 – 200,000, it is the only car to have ever won every single stage of the Monte Carlo Rally. A 1930 Alfa Romeo 6C 1750 Grand Sport Spider is estimated at €850,000 – 950,000 and a rare 1967 Alfa Romeo Giulia Estate/Station-Wagon that was formally the property of French Alfa Romeo racing driver Fernand Masoero is estimated to sell for €30,000 – 45,000.
A 1938 Bugatti Type 57 C Roadster rebuilt in Switzerland during the 1960s in the style of the well known Colonel Freddie Giles Type 57S Corsica Roadster is estimated to sell for €200,000 – 240,000. The car has been extensively restored in the United States, where it has formed part of some high profile collections, before returning to Europe for the first time since the 1970s. Bonhams will offer a 1969 Maserati Ghibli Spider that was delivered new to France. Estimated at €330,000 – 380,000, the car is currently very popular and has already received much interest amongst collectors. Bonhams will also be offering two examples of prototype/show cars. A 1972 Citroen SM one-off prototype by Frua that was exhibited at the 1972 Geneva Motor Show and 1973 Barcelona Motor Show is estimated at €140,000 – 180,000. The car has been in private ownership since 1988 and has not been shown publically since then. With an estimate of €500,000 – 600 a further highlight includes a 1980 Ferrari Pinin, a one-off 4 door motorized prototype by Pinin Farina.The Automobilia section of the sale features a particularly fine private collection. In addition, this year's Monaco sale also sees the inclusion of a single owner collection of Heuer chronograph watches.
Recent Articles
Usually In The Red In MonacoMaranello, 20 May – It's been many, too many years since the roulette wheel has stopped on Red in Monte Carlo. The last time a Ferrari won the Monaco Grand Prix was back in 2001, when Michael Schumacher and Rubens Barrichello secured an amazing one-two. Since then, no Ferrari has been first past the chequered flag, even in those years when Maranello's technical superiority seemed beyond doubt, such as 2002 and 2004.

However, there have been plenty of podium finishes in the past eleven....
Infiniti And Red Bull Racing: Monaco Grand Prix PreviewMONACO – Monaco is an unmissable spectacle – for the race itself with fans able to get closer to the cars than at any other circuit and of course for the glamor and history of Formula One's most iconic venue. It's the shortest yet most demanding track on the calendar, and the drivers love the challenge of this street race that's been hosting motor races since the 1920s.

With Mark Webber leading from the start of last year's Grand Prix to finish on the top step of the podium, and teamma....
Grand Prix Circuits: Pau CircuitSome grand prix circuits just have a mythical status about them. Besides the drivers and great races, a lot of the equation comes down to how memorable the circuit truly is. In the case of the Pau Circuit, its sheer place in motorsport history and lore makes this tight, twisting circuit a true legend.

From its very beginnings, Pau would be at the heart of travel and transportation. Situated in a rather deep valley with the Pyrenees mountains lending an imposing back-drop, the area that would ....
Felipe Massa surprises fans in a Scuderia Ferrari Formula OneTM car at the Shell V-Power Nitro+ show in WarsawFelipe Massa brought Warsaw to a standstill today as he drove a Ferrari Formula One car through the city streets as part of the Shell V-Power Nitro+ Show.

There was a fantastic atmosphere as over 30,000 Ferrari fans turned out to witness Shell's first ever street demonstration with a Ferrari Formula One car in Poland and celebrate the launch of Shell's new gasoline, Shell V-Power Nitro+.

Massa demonstrated the power and performance of a Ferrari F60 around a specially-designed stree....
2013 Monaco Grand Prix - PreviewFormula One's most famous race, the Monaco Grand Prix, takes place around the streets of the principality on Sunday 26 May for the 71st time.

◾ Just three of the past 30 Monaco Grands Prix have been won by a car starting outside the top three
◾ The race has a very high 80% risk of Safety Car intervention with a total of 14 Safety Car periods in the past ten years
◾ Last year's race featured just 25 pit stops for tyres, the second lowest figure of the entire season (after Austin, 24 stops)
....
Double Duties For Massa In MaranelloMaranello, 15 May – Felipe Massa was working in Maranello today. The Brazilian tackled a session in the simulator as part of the preparations for the Monaco Grand Prix, which is Felipe's second home race, as he and his family live just a stone's throw from the track. Felipe also took the opportunity to go over the F138's short and mid-term development programme with the Scuderia engineers.

Felipe also made an unexpected visit to the renovated Ferrari Store at Maranello, its new look h....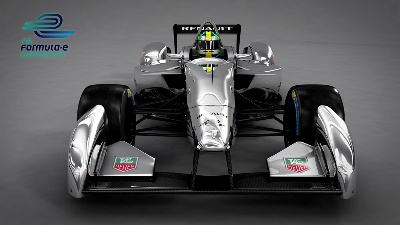 TAG HEUER SIGNS MAJOR GLOBAL PARTNERSHIP WITH FIA FORMULA E CHAMPIONSHIPLONDON (May 15, 2013) - TAG Heuer, the world's number one manufacturer of luxury timepieces inspired by sport, has signed on as Official Timekeeper, Official Watch and Chronograph and Founding Partner of the FIA Formula E Championship.

The agreement was signed at TAG Heuer's headquarters in La Chaux-de-Fonds, Switzerland by Jean-Christophe Babin, President and CEO of TAG Heuer (on the right), and Alejandro Agag, CEO of Formula E Holdings.

'Teaming up with Formula E, the world's top competi....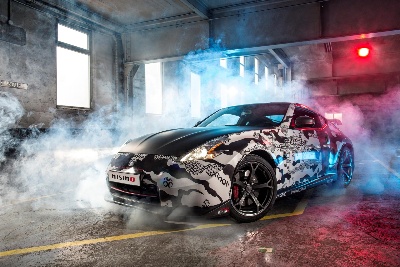 NISSAN 370Z NISMO SET TO STAR IN THE 2013 GUMBALL 3000 RALLY IN EUROPE• Next NISMO road car makes dynamic debut
• Team from L'Ecurie and INTERSECTION Magazine to drive car
• Seven-day, 3,000 mile event route goes through 13 countries across Europe
• New Nissan 370Z NISMO features 350-hp engine and bespoke NISMO chassis
• Over one million fans expected to spectate along the route

ROLLE, Switzerland – It's the kind of road trip that performance car enthusiasts dream of -- a week-long, 3,000-mile (5,000km) driving adventure through 13 countries in one ....
2013 Elantra Coupe Hyundai
---
2013 Genesis Hyundai
---
2013 IPL G Convertible Infiniti
---
2013 X-RAID Countryman Off-Road Design MINI
---
2012 458 Spider Monaco Edition Ferrari
---
2012 G25 Sedan Infiniti
---
2012 IPL G Coupe Infiniti
---
2012 Cambiano Concept Pininfarina
---
2012 Cayenne Vantage 2 Porsche
---
2012 Panamera Stingray GTR Porsche
---
blog comments powered by

Disqus