Coys Legende et Passion Auction
The catalogue for Coy's international auction, Legende et Passion, held in Monaco on Saturday 12th May 2012, is now available online to Club members at www.coys.co.uk. This is a very significant European headline auction, held against the backdrop of the Historic Grand Prix de Monaco, and is one of the most important European sales to be held this year. Viewing is on: Thursday 10th May from 12 noon to 6:00pm Friday 11th May from 11.00am - 7:00 pm
Saturday 12th May from 9:00 am The champagne pre-auction brunch begins at 10:30AM on Saturday 12th May. Highlights Include: 1937 Mercedes-Benz 540K Sport Cabriolet 'A' €1.000.000 - €1.500.000 1937 Bentley 4.25 Litre Coupé by Gurney Nutting €175.000 - €220.000 1957 Mercedes-Benz 300 SL Roadster €500.000 - €600.000 1925 Minerva AC Tourer €200.000 - €250.000 Bugatti Type 35B €200,000 - €250,000 2011 Ferrari 599 GTO - Only 50km from new €370,000 - €420,000 1954 Mercedes-Benz 300 SL Gullwing Coupe €550.000 - €650.000 1935 Mercedes-Benz 500 K Cabriolet by Windovers €700.000 - €800.000 Evanta Aston Martin DB4 GT Zagato €125,000 - €170,000 1971 Pellin Alfa Romeo Formula 2 €40,000 - €50,000 1913 Benz 8/20 PS 'Runabout' Open Tourer €140.000 - €160.000 1960 Lotus Elite- Ex Jay Chamberlain. FIA Papers - Palm Spring Concours Trophy Winner 2009 Estimate €60,000- €80,000 NO RESERVE 1958 Lotus 15 €200.000 - €250.000 1965 Jaguar E-Type S1 3.8 Roadster FIA HTP-Registered RHD Semi-Lightweight €120,000 - €150,000
Recent Articles
1958 British Grand Prix: A Brit Finally Triumphs at SilverstoneBy the start of the 1958 Formula One season there had been two British victories at the home grand prix. However, the post-war home of the British round of the World Championship was yet to be conquered by a native driver. Only Aintree had served British euphoria. However, that would change on the 19th of July courtesy of Peter Collins.

In the minds of the British, the greatest victory to that point in Formula One history, at least in the British Grand Prix, had come in 1957 when Stirling Mos....
STAR-STUDDED GUEST LIST EXPECTED AT MY YACHT™ CLUB DURING FORMULA 1™ GRAND PRIX WEEKEND IN AUSTIN, NOVEMBER 15-17Featuring Most Expensive Club Table in Texas and Special Golden Presentation to Winning Driver

(AUSTIN, TEXAS – November 13, 2013) My Yacht™ Group, an international luxury events creator recognized for hosting exclusive gatherings on super yachts around the world, returns to Austin withits three-night Monaco-style nightclub – My Yacht Club-- during the 2013 Formula 1 United States Grand Prix™ weekend, November 15-17. My Yacht Group once again transforms the Ballet Austincomplex into a....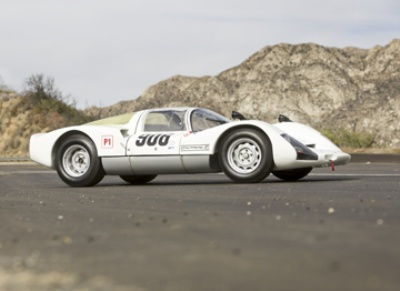 Sports and Racing Rarities Lead Early Highlights For RM's Two-Day Arizona Sale• RM Auctions returns to the Arizona Biltmore Resort & Spa in Phoenix from January 16–17 to kick off its 2014 collector car season
• Expanded to two days in 2014, the well-established sale will celebrate its 15th year by lifting the gavel on approximately 120 handpicked motor cars
• Early highlights span the spectrum of the market, led by a superb trio of sports and racing Porsches
• Annual sale kicks off RM's 2014 international auction calendar, which includes the company's highly anticipate....
THE 2014 AMELIA ISLAND CONCOURS D'ELEGANCE HONORS FIFTY YEARS OF McLARENMcLaren's 50th anniversary will be celebrated at the 19th annual Amelia Island Concours d'Elegance on March 9, 2014, with a display of rare and significant McLaren racers from five decades of competition.

McLarens were not only victorious in the world's richest and most prestigious races, the company changed motorsport through a relentless pursuit of perfection and brought a strictly professional approach to a sport that had been more of a glamorous hobby than a true business. Today McLaren....
NEW BUGATTI DEALERSHIP IN MONACOMolsheim / Monaco, 18 October 2013. Bugatti arrives in Monaco. The Monaco Luxury Group has become the French luxury brand's official sales partner for the Cote D'Azur region. Vehicles will be presented in a temporary showroom while the Bugatti showroom is under construction.

'Like Bugatti, Monaco is exclusive and unique. Due to its wonderful history and unique appeal, this location is very important to us.' says Dr Stefan Brungs, member of Bugatti Automobiles S.A.S. management respons....
1958 Monaco Grand Prix: An Unlikely Frenchman Steals the Show…AgainIn 1955, perhaps the most unlikely of drivers would survive the attrition and the beckoning Monaco harbor to claim his only victory in Formula One. Some three years later, and more unlikely than ever to even win a second race at any circuit, the same Frenchman would steal the crown jewel to become just the second man in Formula One history to earn two or more victories on the streets of the principality.

Maurice Trintignant's victory in the chaotic and drama-filled 1955 Monaco Grand Prix was....
1955 Monaco Grand Prix: Trintignant 'Awash' in Monegasque PraiseHeading around Tabac for the final time, Maurice Trintignant would be greeted by an enthusiastic Monegasque population. He would be the unlikely victor, but a little dip in the Mediterranean would make sure his name joined an exclusive list of Formula One race winners.

Maurice Trintignant had started his racing career just prior to the outbreak of the Second World War. Before the war would start he would take his Bugatti and would go on to earn an impressive victory in the 1939 Grand Prix des....
Anticipation Builds For Austin Formula 1™ Race Weekend - My Yacht™ Club Returns With The 'Coolest Club In Town'AUSTIN, Texas, October 15, 2013 -- As the international racing community prepares for the return of the Formula 1 United States Grand Prix weekend in Austin, Texas, November 15-17, 2013, enthusiasts are also anticipating the reappearance of My Yacht™ Group's sophisticated nightlife club - an elite 'three-night only' Monaco-style nightclub transformed within the Ballet Austin complex and best known for its exclusive pre- and post-race experience. Complete with 24-karat gold-flecked champag....