RM Auction Expands Global Presence With New California Office
RM Auctions, the world's largest collector car auction house for investment-quality automobiles, is delighted to announce the opening of a new office in Los Angeles (Culver City), California. Located at the heart of Southern California's car scene, the new office is part of RM's continued global expansion strategy focused on increasing its presence in important markets. By providing greater accessibility to its expert team of specialists, the new office will enable RM to continue to provide an unparalleled level of service to the collector car market. 'Over the past several years, we have worked actively in serving and representing Californian collectors through the presentation of numerous successful private collection sales, along with our annual Monterey event. Our new west coast office will not only enable us to better service the needs of California's extensive and important collector car community, but also surrounding states as we further grow our international footprint,' says Rob Myers, Chairman & Founder, RM Auctions. Leading RM's newly formed California team is Shelby Myers, who has been appointed Managing Director of the west coast division, joined by well-known Beverly Hills car specialist, Vinnie Mandzak.

Shelby Myers comes to California after playing an instrumental role in the establishment and growth of RM's European branch, including the record-breaking Ferrari: Leggenda e Passione sales, along with the company's distinguished London, Monaco and Villa d'Este auctions. A lifelong automotive enthusiast, he has a broad knowledge of the hobby that spans the spectrum of the collector car market from American classics to European sports cars and Brass Era motor cars. In his spare time, Shelby is an active participant in the hobby, regularly competing in various rallies around the world in addition to being a member of many clubs, including the Bentley Drivers Club, Bugatti Owners Club and the Petersen Checkered Flag 200 Club. Vinnie Mandzak is no stranger to the California car scene, joining RM Auctions as a car specialist following more than 30 years' experience at Mercedes-Benz of Beverly Hills. Known locally as Vinnie 'the car man', he has worked closely with Hollywood and Beverly Hills' finest, as well as coordinated the renowned 'Classics for Charity' car show for 16 years. An active member of various hobby-related associations, including the Petersen Museum's Checkered Flag 200 Club, the Mercedes-Benz Club of North America, the Vintage Auto Racing Association and the American Motorcycle Association, he is also on the planning committee for both the prestigious Rodeo Drive Concours d'Elegance as well as the Greystone Concours d'Elegance. Like Myers, Mandzak also has a broad knowledge of the collector market, with a special affinity for classic sports and racing cars, specifically Ferraris and Corvettes, as well as vintage motorcycles. 'We're delighted to have the expertise of Vinnie Mandzak on the RM team,' says Shelby Myers. 'Well-known in car circles, his vast background in the automotive industry coupled with his professionalism, energy and business decorum makes him a wonderful asset to the team.' Myers and Mandzak will both play an important role in RM's upcoming Monterey auction, returning August 17 – 18 to the Monterey Peninsula. In 2011, the RM sale once again claimed top honors during the famous Pebble Beach motoring week, generating more than $80 million in sales—the highest results ever achieved on the Monterey Peninsula. In addition to a record for the week, the sale also entered the history books as the highest dollar single-day collector car auction in history with over $60.5 million in sales generated during the company's Saturday sale session. The 2012 sale is set to continue the tradition, lifting the gavel on an elite, handpicked selection of approximately 120 blue-chip automobiles. RM's new California office is located at 9510 West Jefferson Boulevard, Culver City, California, 90232. In addition to being home to RM's dedicated west coast specialists, the office also incorporates a showroom featuring an ever-changing display of upcoming auction automobiles. For more information or to discuss consignment opportunities for upcoming RM events, please call +1 310 559 4575. **Photo caption: RM's new west coast office is led by car specialists Vinnie Mandzak (left) and Shelby Myers (right).
Recent Articles
2013 Monaco Grand Prix - PreviewFormula One's most famous race, the Monaco Grand Prix, takes place around the streets of the principality on Sunday 26 May for the 71st time.

◾ Just three of the past 30 Monaco Grands Prix have been won by a car starting outside the top three
◾ The race has a very high 80% risk of Safety Car intervention with a total of 14 Safety Car periods in the past ten years
◾ Last year's race featured just 25 pit stops for tyres, the second lowest figure of the entire season (after Austin, 24 stops)
....
Spectacular 1936 Delahaye Type 135 Competition Court Coupe and 1969 Ford GT40 MKI take Best in Show at the Concours d'Elegance of TexasHouston, Texas. May 17, 2013. Last weekend, the award winning La Torretta Lake Resort & Spa in Montgomery, Texas, played host to the biggest celebration of vintage motoring in Texas, welcoming thousands of visitors through its doors for The Houston Classic Weekend and 2nd annual Concours d'Elegance of Texas. The weekend got off to a high-octane start when Concours participants took to the open road on the Texas Tour d'Elegance, led by Richard Rawlings of Fast N' Loud fame, in a newly re-s....
Double Duties For Massa In MaranelloMaranello, 15 May – Felipe Massa was working in Maranello today. The Brazilian tackled a session in the simulator as part of the preparations for the Monaco Grand Prix, which is Felipe's second home race, as he and his family live just a stone's throw from the track. Felipe also took the opportunity to go over the F138's short and mid-term development programme with the Scuderia engineers.

Felipe also made an unexpected visit to the renovated Ferrari Store at Maranello, its new look h....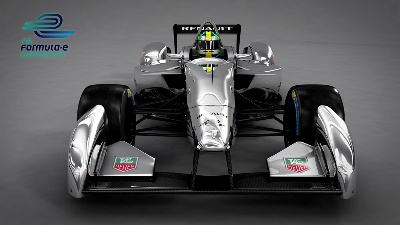 TAG HEUER SIGNS MAJOR GLOBAL PARTNERSHIP WITH FIA FORMULA E CHAMPIONSHIPLONDON (May 15, 2013) - TAG Heuer, the world's number one manufacturer of luxury timepieces inspired by sport, has signed on as Official Timekeeper, Official Watch and Chronograph and Founding Partner of the FIA Formula E Championship.

The agreement was signed at TAG Heuer's headquarters in La Chaux-de-Fonds, Switzerland by Jean-Christophe Babin, President and CEO of TAG Heuer (on the right), and Alejandro Agag, CEO of Formula E Holdings.

'Teaming up with Formula E, the world's top competi....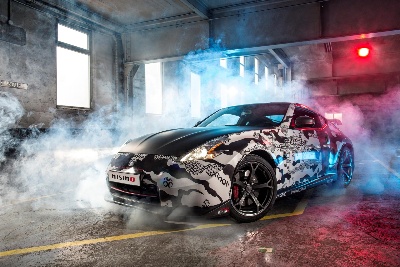 NISSAN 370Z NISMO SET TO STAR IN THE 2013 GUMBALL 3000 RALLY IN EUROPE• Next NISMO road car makes dynamic debut
• Team from L'Ecurie and INTERSECTION Magazine to drive car
• Seven-day, 3,000 mile event route goes through 13 countries across Europe
• New Nissan 370Z NISMO features 350-hp engine and bespoke NISMO chassis
• Over one million fans expected to spectate along the route

ROLLE, Switzerland – It's the kind of road trip that performance car enthusiasts dream of -- a week-long, 3,000-mile (5,000km) driving adventure through 13 countries in one ....
Pinehurst Concours Economic Impact Approaches $2 MillionVILLAGE OF PINEHURST, N.C. (May 13, 2013) – The inaugural Pinehurst Concours d'Elegance and the events surrounding the vintage auto showcase attracted more than 5,000 fans, and its economic impact approached $2 million despite unseasonably cool temperatures the first weekend of May, officials said.

'Having an event the caliber of a Concours in Moore County is significant, especially as it grows in recognition and importance in the Southeast,' said Caleb Miles, president and CEO of the Pinehur....
SPANISH GP - FIRST DOUBLE PODIUM OF THE YEARMontmelo, 12 May – The Spanish crowd got what they wanted today at the Catalunya circuit, as Fernando Alonso drove brilliantly to secure his first win here in Barcelona since 2006. Adding to the delight in the Prancing Horse garage, Felipe Massa made sure that two Ferrari drivers were on the podium for the first time this season with a fantastic drive from a grid-penalised ninth place to third at the end of the 66 laps. Splitting the two men in red was the Flying Finn, Kimi Raikkonen. The....
Bravo Señor Räikkönen!F1® Flamenco ends in Spanish silverware for Super-cool Kimi

With a performance that captured the imagination of every motorsport fan around the world yesterday, the Lotus F1® Team rose to the occasion for the fifth round of the FIA 2013 Formula One® World Championship competition that played out under sunny Spanish skies at Barcelona's Circuit de Cataluñya. The Enstone based black and gold troupe served the Lotus name proudly with Kimi delivering a P2 finish and a points haul that pla....
2013 Viper GTS Launch Edition Dodge
---
2013 Elantra Coupe Hyundai
---
2013 Genesis Hyundai
---
2013 IPL G Convertible Infiniti
---
2013 MP4-12C SPIDER McLaren
---
2012 Mulsanne Convertible Concept Bentley
---
2012 458 Spider Monaco Edition Ferrari
---
2012 G25 Sedan Infiniti
---
2012 IPL G Coupe Infiniti
---
2012 Cayenne Vantage 2 Porsche
---
blog comments powered by

Disqus