RM Secures One-Of-A-Kind Ferrari and Talbot-Lago For its Monterey sale
RM Auctions, the world's largest collector car auction house for investment-quality automobiles, is delighted to announce two new headline attractions for its highly anticipated Monterey, California sale, August 17–18: a spectacular 1955 Ferrari 410 Sport Berlinetta and a flawless 1938 Talbot-Lago T23 Teardrop Coupe. On display at the company's sale in Monaco this week (May 11–12), both automobiles represent the pinnacle of exclusivity and style. The extraordinarily rare 410 S, chassis 0594 CM, is the only example built with a closed body, while the stunning Talbot-Lago, chassis 93064, is the sole Jeancart-style Teardrop originally built upon a four-liter T23 chassis. Carefully handpicked from around the world by RM specialists, these latest multi-million-dollar consignments join a peerless group of 120 blue-chip automobiles slated for the sale, including the previously announced Pebble Beach 'Best of Show' winning 1938 Horch 853A Erdmann & Rossi Sport Cabriolet. 'Our Monterey sale has established a reputation over the years for offering automobiles of exceptional quality and provenance. This year's sale will again provide a wonderful celebration of automotive styling, honoring the world's top coachbuilders,' says Rob Myers, Chairman & Founder, RM Auctions. 'We are thrilled to be bringing the Ferrari 410 S Berlinetta and the Talbot-Lago T23 Teardrop Coupe to our Monterey auction stage. They are the epitome of great automotive design and, as such, a natural fit with the famous Pebble Beach Concours d'Elegance weekend.' Resplendent in ivory with a blue leather interior, the exceptional 1955 Ferrari 410 Sport Berlinetta, chassis 0594 CM, is considered by many as one of the world's most desirable road-going Ferraris. The second of just four coveted 410 S's built, this Berlinetta is truly unique with its one-of-a-kind Scaglietti body. 0594 CM was delivered new in the summer of 1955 to French industrialist and Ferrari financier, Michel Paul-Cavallier, who carefully maintained the car for the next nine years. Repainted red in the sixties, the one-off Berlinetta remained in French ownership through 2001, including 36 years of single ownership in Pierre Bardinon's 'Mas du Clos' Collection. In 2001, it was purchased by Dutch Ferrari collector, John Bosch, who returned the car to its original color combination before taking to the road in the famed Mille Miglia retrospective. The upcoming Monterey sale represents 0594 CM's first appearance in North America and its auction debut, an occasion that is expected to garner significant attention from the world's most elite collectors (Estimate available upon request).
'Over the years, RM Auctions has sold more important and historic Ferraris than any other auction house,' says Max Girardo, RM Specialist and Managing Director, RM Europe. 'We are truly honored to have been entrusted with the sale of this immensely valuable Ferrari and look forward to continuing our strong track record for Ferraris in Monterey. Very rarely seen in public, the offering of 0594 CM truly represents a once-in-a-lifetime ownership opportunity. We anticipate strong global interest in its sale.' Equally stunning and particularly elegant, the 1938 Talbot-Lago T23 Teardrop Coupe, chassis 93064, is another wonderful example of a rolling work of art poised for RM's Monterey auction podium in August. One of only five Jeancart-style cars built, of which just four remain, this beautiful aerodynamic coupe was delivered new in February 1938 to a French resident before being shown at the 1938 Concours d'Elegance de l'Auto. Imported into the United States in the late-1940s, 93064 boasts a well-documented chain of ownership, including a brief stint in Japan in the late-1980s and more recently, in the UK. A former Pebble Beach 'Elegance in Motion' award-winner, it was the recipient of a recent, no-expense-spared, body-off frame restoration in France by marque experts, which saw it return to its stunning Lago Blue, the same color as when it was displayed at its first concours event. Today, striking in appearance and wonderful to drive—it has participated in multiple Colorado Grand events—it is an ideal candidate for touring or concours events (Est. $2,500,000–$3,200,000). 'Arguably one of the world's most stunning and chic automobiles, the 1938 Talbot-Lago T23 Teardrop Coupe is a masterpiece of French artistry and Art Deco design. Simply breathtaking, its proportions and gently sweeping curves are wonderfully representative of France's prewar design themes. Its upcoming sale offers a very exciting ownership opportunity for the successful bidder,' says Peter Wallman, RM Car Specialist. A tradition spanning more than 25 years, RM's highly anticipated Monterey, California sale, held during the same weekend as the prestigious Pebble Beach Concours d'Elegance, returns to the Portola Hotel & Spa and Monterey Conference Center, August 17–18. For further information or to discuss consignment opportunities, please contact an RM specialist at +1 519 352 4575 or visit www.rmauctions.com. Photo credit: Simon Clay © 2012 courtesy RM Auctions
Recent Articles
2013 Monaco Grand Prix - PreviewFormula One's most famous race, the Monaco Grand Prix, takes place around the streets of the principality on Sunday 26 May for the 71st time.

◾ Just three of the past 30 Monaco Grands Prix have been won by a car starting outside the top three
◾ The race has a very high 80% risk of Safety Car intervention with a total of 14 Safety Car periods in the past ten years
◾ Last year's race featured just 25 pit stops for tyres, the second lowest figure of the entire season (after Austin, 24 stops)
....
Spectacular 1936 Delahaye Type 135 Competition Court Coupe and 1969 Ford GT40 MKI take Best in Show at the Concours d'Elegance of TexasHouston, Texas. May 17, 2013. Last weekend, the award winning La Torretta Lake Resort & Spa in Montgomery, Texas, played host to the biggest celebration of vintage motoring in Texas, welcoming thousands of visitors through its doors for The Houston Classic Weekend and 2nd annual Concours d'Elegance of Texas. The weekend got off to a high-octane start when Concours participants took to the open road on the Texas Tour d'Elegance, led by Richard Rawlings of Fast N' Loud fame, in a newly re-s....
WHAT IS THE MILLE MIGLIA?Numerous attempts have been made to answer the question 'What exactly is the Mille Miglia?' and the responses have been carefully considered and contemplated. Many of the answers are more than valid, as they involve a Red Arrow race that encompasses a multitude of shades, facets and colors.

According to the online encyclopedia known as 'Wikipedia', the Mille Miglia is defined as the following:

'The Mille Miglia was an open-road endurance race which took place in Italy twenty-four times fro....
The BMW 328: Driving to victory for 75 years. BMW Group Classic at the 2013 Mille Miglia.BMW Group Classic is about to enter the 2013 Mille Miglia suffused with memories of a glorious premiere. It was 75 years ago that the BMW 328 sports car first lined up among the starters for this legendary long-distance event. Now BMW Group Classic is dispatching nine such models to compete in the latest edition of this historic round trip. The squad of BMW 328 models will delight classic car enthusiasts, while once again paying tribute to the tradition-steeped association between BMW and the Mi....
Double Duties For Massa In MaranelloMaranello, 15 May – Felipe Massa was working in Maranello today. The Brazilian tackled a session in the simulator as part of the preparations for the Monaco Grand Prix, which is Felipe's second home race, as he and his family live just a stone's throw from the track. Felipe also took the opportunity to go over the F138's short and mid-term development programme with the Scuderia engineers.

Felipe also made an unexpected visit to the renovated Ferrari Store at Maranello, its new look h....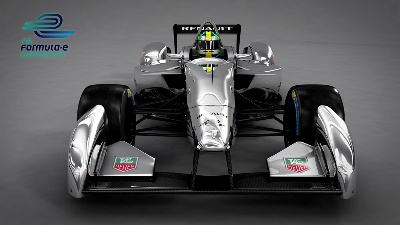 TAG HEUER SIGNS MAJOR GLOBAL PARTNERSHIP WITH FIA FORMULA E CHAMPIONSHIPLONDON (May 15, 2013) - TAG Heuer, the world's number one manufacturer of luxury timepieces inspired by sport, has signed on as Official Timekeeper, Official Watch and Chronograph and Founding Partner of the FIA Formula E Championship.

The agreement was signed at TAG Heuer's headquarters in La Chaux-de-Fonds, Switzerland by Jean-Christophe Babin, President and CEO of TAG Heuer (on the right), and Alejandro Agag, CEO of Formula E Holdings.

'Teaming up with Formula E, the world's top competi....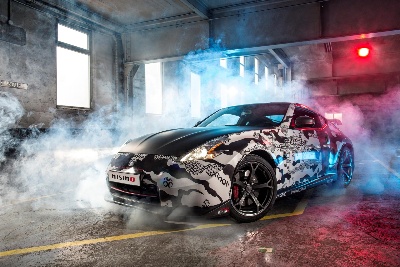 NISSAN 370Z NISMO SET TO STAR IN THE 2013 GUMBALL 3000 RALLY IN EUROPE• Next NISMO road car makes dynamic debut
• Team from L'Ecurie and INTERSECTION Magazine to drive car
• Seven-day, 3,000 mile event route goes through 13 countries across Europe
• New Nissan 370Z NISMO features 350-hp engine and bespoke NISMO chassis
• Over one million fans expected to spectate along the route

ROLLE, Switzerland – It's the kind of road trip that performance car enthusiasts dream of -- a week-long, 3,000-mile (5,000km) driving adventure through 13 countries in one ....
ICONIC BLOWER BENTLEYS PRIMED FOR MILLE MIGLIA CHALLENGEFamous, supercharged Bentleys set for 1,000 mile Italian epic
•'Bentley Boy' Tim Birkin's 1930 Le Mans racer leads charge
•Original Bentley Motors 'demonstrator' completes team

(Crewe, 14 May 2013) Bentley Motors will compete in this year's Mille Miglia with two unique 4 ½ litre Supercharged 'Blowers'; a 1930 Le Mans race car belonging to perhaps the most famous and daring of the Bentley Boys and a company demonstrator that is still going strong even after nine decades on the road.

The N....
2014 Z4 BMW
---
2013 Z4 BMW
---
2013 Viper GTS Launch Edition Dodge
---
2013 California Ferrari
---
2013 Elantra Coupe Hyundai
---
2013 Genesis Hyundai
---
2013 IPL G Convertible Infiniti
---
2013 MP4-12C SPIDER McLaren
---
2012 Mulsanne Convertible Concept Bentley
---
2012 Zagato Coupé BMW
---
blog comments powered by

Disqus