Credit Suisse Celebrates Successful 2012 GP De Monaco Historique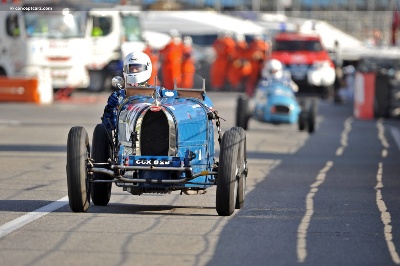 The historic racing community bid farewell to a thrilling weekend of action on the streets of Monaco as the 8th Grand Prix de Monaco Historique came to a close on Sunday evening. In a weekend that saw some captivating motor racing on the world's most famous street circuit, Credit Suisse once again played host to racing drivers, VIPs and media at the Swiss chalet-themed Credit Suisse Drivers Club throughout the weekend. The Drivers Club offered all its guests a 'piece of Switzerland' featuring natural wood throughout, mountain views, Swiss cowbells and even an original cuckoo clock. A central feature of the weekend was the 1st Credit Suisse Historic Racing Forum. In front of a capacity audience, the Forum kick-started the weekend as former F1 drivers Jochen Mass and Emanuele Pirro joined historic racers Alain de Cadenet and Duncan Dayton to debate: 'Is historic racing better than Formula 1?' Following this, the panelists then took part in a uniquely Swiss 'Alphorn' photo opportunity. The Credit Suisse Drivers Club was also the scene of the Opening Party, welcoming friends of Credit Suisse to enjoy a glass of Moët & Chandon to mark the official start of the weekend's proceedings and the Spring Rally Monaco Classics that was also taking place. Karsten Le Blanc, Managing Director, Credit Suisse Private Banking Eastern Europe, Middle East & Africa, states: 'The Credit Suisse Drivers Club once again proved to be a real hub for not only our Credit Suisse friends, but media and racers too. We were delighted to host such a fascinating Forum on Friday morning – it was an absolute pleasure to have such a high caliber of panelists join us for what proved to be a very entertaining 60 minutes. As for the action, and as an amateur racer myself, I believe the standard this weekend was outstanding, and we were lucky to be able to witness so many hard-fought victories, including one by our very own Forum panelist Duncan Dayton in the Serie E race on Sunday afternoon. We are already very much looking forward to 2014.' On track, historic racing enthusiasts were treated to a feast of exhilarating action as cars from a pre-1952 class right up to the pre-1985 class took to the track in front of large crowds. For a full list of results, see below. 8th Grand Prix de Monaco Historique Results
Serie A: Pre-1952 voiturettes and Grand Prix cars 1. Julian Bronson Great Britain 2. Paddins Dowling Republic of Ireland 3. Michael Gans Switzerland Serie B: Pre-1961 voiturettes Grand Prix and Formula 2 cars 1. Roger Wills Great Britain 2. Gary Pearson Great Britain 3. Barrie Baxter Great Britain Serie C: Pre-1953 sports cars and prototypes 1. Alex Buncombe Great Britain 2. John Ure Great Britain 3. Carlos Monteverde Great Britain Serie D: Pre-1966 rear-engined F1 Grand Prix cars 1. Andy Middlehurst Great Britain 2. Sidney Hoole Great Britain 3. Paul Drayson Great Britain Serie E: Pre-1973 3.0-litre Formula 1 cars 1. Duncan Dayton USA 2. Michael Fitzgerald USA 3. Andrew Smith Great Britain Serie F: 1973-78 3.0-litre Formula 1 cars 1. Michael Lyons Great Britain 2. Bobby Verdon-Roe Great Britain 3. Mauro Pane Italy Serie G: Pre-1985 Formula 3, 2000cc 1. Ben Barker Great Britain 2. Matteo Marzotto Italy 3. Paolo Barilla Italy
8th Grand Prix de Monaco Historique
The annual Monaco Grand Prix Formula One event, held on the Circuit de Monaco, began in 1929 and has become one of the most prestigious automobile races in the world. The narrow streets of Monaco serve as the temporary 2.075 mile track, featuring tight corners, elevation changes, and even a tunnel. Today, drivers still navigate the uphill climb to Casino Square, before turning down to Mirabeau and the Loews Hairpin, before entering the famous tunnel that runs into the harbor-side chicane, a notorious spot for accidents. From there, drivers sprint past many of the harbor's large yachts toward L....
Recent Articles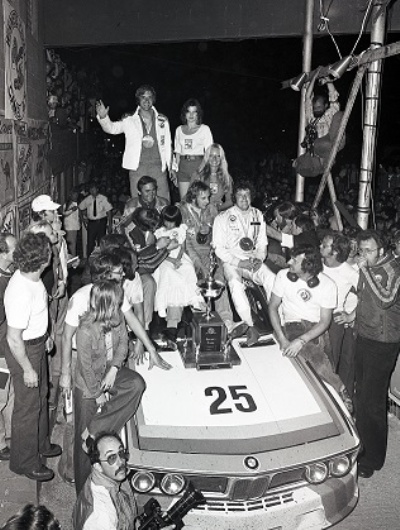 BMW's 'BATMOBILES' SET FOR 19th ANNUAL AMELIA CONCOURSScheduled to appear in the 19th Annual Amelia Concours' BMW 3.0 CSL 'batmobile class' are not only the 1975 Sebring 12 Hour and '76 Daytona 24 winners, but Alexander Calder's 1975 Le Mans 3.0 CSL with his trademark signature on the left rear fender.

BMW's 'Batmobile' racers were glorious mutants. They arrived from Europe wearing a frosting of giant wings, huge fender boxes and big spoilers, all powered by a 430 hp straight-six engine that made a glorious noise and propelled BMW's luxury cou....
400TH BUGATTI VEYRON SOLD – THE VEYRON BEGINS ITS FINAL LAPJust 50 models of the super sports car are still available

• 400th Veyron is a Grand Sport Vitesse 'Jean-Pierre Wimille' of the six-part edition 'Les Légendes de Bugatti'

• Head of Bugatti Wolfgang Schreiber, 'A unique success story about the most exclusive and luxurious super sports car brand in the world'


Molsheim, 5 December 2013. Bugatti has sold its 400th Veyron. Since the production run of the Veyron and its variants is limited to just 450 models, thi....
Worldwide breaks another record at home in Auburn and puts The Classic Car Capital of the World back on the mapWorldwide Auctioneers' premier event at home in Auburn proved a resounding success last weekend, with an impressive number of high quality motorcars realizing significant sums and a record number of bidders in attendance from across the globe. The Auburn Auction closed with an overall sale of $8.2 million, high sales going to a stately 1935 Auburn 851 SC Boattail Speedster at $396,000 and an iconic and 'blisteringly fast' 1968 Lamborghini Miura P400 Coupe which hammered sold for $385,000. Worldw....
MINI further widens its global sales network: first MINI showroom launches in Jordan.Premium small car brand MINI has stepped up its involvement in the Middle East sales area in geographical terms as well: the brand's market entry into the Kingdom of Jordan brings a further boost to MINI's presence in this growth-intensive economic region. In 2011, MINI posted a 77 per cent increase in sales in the Middle East. Worldwide, the British premium carmaker is now represented in more than 100 countries.

The new MINI branch will open in the centre of the capital Amman – a bustling c....
SELECT MAZDASPEED RACES TO BE BROADCAST ON ESPN INTERNATIONALThe Star Mazda Championship Presented by Goodyear and the Cooper Tires USF2000 Championship Powered by Mazda includes racers from around the world. Both series are a part of the Mazda Road to Indy and have attracted the best young racers from not just from North America, but Europe, South America, and all parts of the globe.

Mazda has teamed up with ESPN International to allow their home fans to follow them better with a total of 13 hours of racing scheduled to be broadcast in 2012. ESPN'....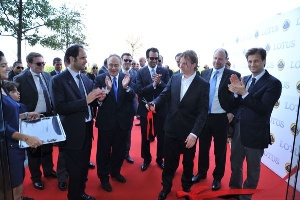 Kimi Raikkonen Launches Lotus In LebanonFresh from the Malaysian Grand Prix, Kimi Räikkönen joined Group Lotus CEO Dany Bahar in Beirut last night to celebrate the return of Lotus to Lebanon.

The legendary marque is opening a new dealership in Beirut in partnership with leading Lebanese automotive dealer RYMCO and luxury real estate and management company Zardman. Lotus' acclaimed Evora, Elise and Exige are set to quicken the heartbeat of one of the most exciting cities in the Middle East.

Lotus Cars Lebanon welcomed the 2007 Fo....
SEAT improves results thanks to exports• Operating result improved almost 100 million euros

• Benchmark employer, more than 1,000 new employees in 2011

• Sales leader in Spain for second year running

• Product offensive in 2012 – one new model per quarter

• Over 2.6 billion euros invested since onset of crisis to consolidate future


Internationalisation enabled SEAT to weather the storm affecting the Spanish market in 2011, and forge ahead with its plans for growth and profitability. SEA....
STRONG FIRST QUARTER FOR BENTLEY AS CHINA BECOMES LARGEST MARKET•Q1 results up 46.6% with 1,759 deliveries
•China confirmed as Bentley's largest global market

Crewe, 04 April 2012: Bentley has emerged from the first quarter of 2012 in an increasingly strong position with a new number one market. The company's results for the first three months of 2012 show that it is building on its 2011 sales success with a 46.6% increase in deliveries to 1,759. Just three weeks from the Beijing Show, the key trend emerging from the results is confirmation that China i....
2014 Bentley Continental GT V8 S
---
2014 Bentley Continental GT V8 S Convertible
---
2014 Chevrolet Corvette Stingray Convertible
---
2014 Holden VF Commodore Sportwagon
---
2014 Holden VF Commodore Ute
---
2014 Infiniti Q50
---
2014 Land Rover Discovery
---
2014 Mercedes-Benz S-Class
---
2014 Rolls-Royce Phantom
---
2013 Alfa Romeo 4C Launch Edition
---