2012 Santander Spanish Grand Prix
LEWIS HAMILTON 'I'm proud of my performance today, and proud of the team too. They did a great job: a real improvement with the pitstops, following our difficulties in that area recently. All in all, then, I think today's result was the best we could do. 'I was the only driver to attempt a two-stop strategy, and I'm glad I was able to made it work. People often say that I have an aggressive driving style, but my final stint on the Prime tyre was 31 laps, so I reckon I proved today that I can make tyres last. 'It was a huge challenge to come through the field from the back, but I never gave up for a single second, right up to the finish line. Before the race I said I'd race my heart out, and that's exactly what I did. For me, that's what racing is all about.

'Today was all about damage limitation. But, now, looking at the bigger picture, I can't really complain because, despite the setbacks I've had this season, I'm still only eight points behind the leader of the drivers' world championship. 'The team has been working extremely hard, and our car is quick. So, when things go right, I think we'll be in a great position – and it'll come to us before too long. 'Finally, big congratulations to Pastor Maldonado and everyone at Williams – it's a fantastic result for them and this is a great day for him personally.' JENSON BUTTON 'Congratulations to Pastor! His was a great drive and I'm sure it will instil a lot of confidence in him and the Williams team. 'The Formula 1 form-book is very mixed-up at the moment, which is unusual, but that's the way it appears to be going this season. As for us, well, a lot of my afternoon was spent stuck in traffic, and I had a Sauber breathing down my neck for most of the race. All in all, we weren't quite quick enough today – but that's something I need to solve myself. I need to find a set-up that suits me better as I feel like I have pretty poor grip at the moment. 'Having said that, I'm already looking forward to Monaco and a much better weekend there. It's a circuit I love and hopefully a place where we can achieve a good result.' MARTIN WHITMARSH 'Before I say anything else, I want to offer my very hearty congratulations to Williams, to Pastor and particularly to Sir Frank for a stunning victory here today. 'For Vodafone McLaren Mercedes, following our disappointments yesterday, today was always going to be about recovery. Even so, Jenson will be disappointed: he struggled with balance and grip all afternoon, and won't be satisfied with the brace of world championship points that his ninth place delivered him. 'Lewis, having started in 24th and last place following his qualifying penalty yesterday, drove an absolutely storming race to eighth place at the chequered flag, all but catching and passing Nico Rosberg for seventh place on the final lap. Like Jenson, he won't be content with the four world championship points he earned this afternoon, but in truth he should be immensely proud of his performance here. 'Lewis was the only driver to make a two-stop strategy work today – and that, given that his race strategy called for him to drive exceptionally hard and extremely fast in heavy traffic all afternoon, pulling off some sensational passing manoeuvres on a circuit on which overtaking is notoriously difficult, was a truly magnificent feat. 'Make no mistake about it, the 2012 Santander Spanish Grand Prix was one of the most impressive races that Lewis has ever driven. His performance combined fabulous verve with commendable caution – and I'd go so far as to say that, rising above the frustration he inevitably felt yesterday evening, he's inspired each and every one of us at Vodafone McLaren Mercedes with his stirring drive today. 'He's only eight points behind the leader in the Drivers' World Championship, and he loves the Monaco Grand Prix, the next stop on the World Championship calendar. 'Jenson, too, is a past winner at Monte-Carlo, and, like Lewis, he'll approach the dauntingly tortuous streets of the famous Principality with the forceful precision that marks out both our drivers as the superb World Champions that they are. 'They'll both be aiming to win, of that you may be sure.'
Recent Articles
Usually In The Red In MonacoMaranello, 20 May – It's been many, too many years since the roulette wheel has stopped on Red in Monte Carlo. The last time a Ferrari won the Monaco Grand Prix was back in 2001, when Michael Schumacher and Rubens Barrichello secured an amazing one-two. Since then, no Ferrari has been first past the chequered flag, even in those years when Maranello's technical superiority seemed beyond doubt, such as 2002 and 2004.

However, there have been plenty of podium finishes in the past eleven....
Infiniti And Red Bull Racing: Monaco Grand Prix PreviewMONACO – Monaco is an unmissable spectacle – for the race itself with fans able to get closer to the cars than at any other circuit and of course for the glamor and history of Formula One's most iconic venue. It's the shortest yet most demanding track on the calendar, and the drivers love the challenge of this street race that's been hosting motor races since the 1920s.

With Mark Webber leading from the start of last year's Grand Prix to finish on the top step of the podium, and teamma....
Grand Prix Circuits: Pau CircuitSome grand prix circuits just have a mythical status about them. Besides the drivers and great races, a lot of the equation comes down to how memorable the circuit truly is. In the case of the Pau Circuit, its sheer place in motorsport history and lore makes this tight, twisting circuit a true legend.

From its very beginnings, Pau would be at the heart of travel and transportation. Situated in a rather deep valley with the Pyrenees mountains lending an imposing back-drop, the area that would ....
Felipe Massa surprises fans in a Scuderia Ferrari Formula OneTM car at the Shell V-Power Nitro+ show in WarsawFelipe Massa brought Warsaw to a standstill today as he drove a Ferrari Formula One car through the city streets as part of the Shell V-Power Nitro+ Show.

There was a fantastic atmosphere as over 30,000 Ferrari fans turned out to witness Shell's first ever street demonstration with a Ferrari Formula One car in Poland and celebrate the launch of Shell's new gasoline, Shell V-Power Nitro+.

Massa demonstrated the power and performance of a Ferrari F60 around a specially-designed stree....
2013 Monaco Grand Prix - PreviewFormula One's most famous race, the Monaco Grand Prix, takes place around the streets of the principality on Sunday 26 May for the 71st time.

◾ Just three of the past 30 Monaco Grands Prix have been won by a car starting outside the top three
◾ The race has a very high 80% risk of Safety Car intervention with a total of 14 Safety Car periods in the past ten years
◾ Last year's race featured just 25 pit stops for tyres, the second lowest figure of the entire season (after Austin, 24 stops)
....
Double Duties For Massa In MaranelloMaranello, 15 May – Felipe Massa was working in Maranello today. The Brazilian tackled a session in the simulator as part of the preparations for the Monaco Grand Prix, which is Felipe's second home race, as he and his family live just a stone's throw from the track. Felipe also took the opportunity to go over the F138's short and mid-term development programme with the Scuderia engineers.

Felipe also made an unexpected visit to the renovated Ferrari Store at Maranello, its new look h....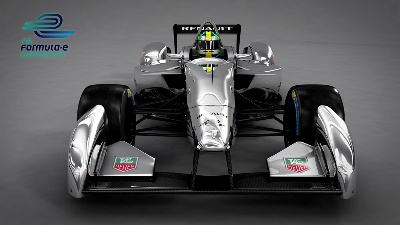 TAG HEUER SIGNS MAJOR GLOBAL PARTNERSHIP WITH FIA FORMULA E CHAMPIONSHIPLONDON (May 15, 2013) - TAG Heuer, the world's number one manufacturer of luxury timepieces inspired by sport, has signed on as Official Timekeeper, Official Watch and Chronograph and Founding Partner of the FIA Formula E Championship.

The agreement was signed at TAG Heuer's headquarters in La Chaux-de-Fonds, Switzerland by Jean-Christophe Babin, President and CEO of TAG Heuer (on the right), and Alejandro Agag, CEO of Formula E Holdings.

'Teaming up with Formula E, the world's top competi....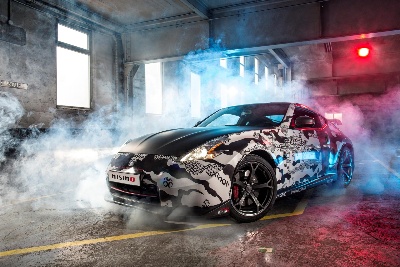 NISSAN 370Z NISMO SET TO STAR IN THE 2013 GUMBALL 3000 RALLY IN EUROPE• Next NISMO road car makes dynamic debut
• Team from L'Ecurie and INTERSECTION Magazine to drive car
• Seven-day, 3,000 mile event route goes through 13 countries across Europe
• New Nissan 370Z NISMO features 350-hp engine and bespoke NISMO chassis
• Over one million fans expected to spectate along the route

ROLLE, Switzerland – It's the kind of road trip that performance car enthusiasts dream of -- a week-long, 3,000-mile (5,000km) driving adventure through 13 countries in one ....
blog comments powered by

Disqus