Aston Martin Works Hosts Bonhams sale At Newport Pagnell
The first event to be held at Aston Martin Works in Newport Pagnell since its refurbishment following a major investment programme, was the annual Bonhams Aston Martin sale. The sale, attended by 2,000 bidders and enthusiasts, achieved a record total, with 47 cars and associated automobilia sold for in excess of £6.5 million. On Saturday 19th May Bonhams came to Aston Martin Works for the 13th annual auction of heritage Aston Martin cars and associated automobilia. Over 200 lots including a fascinating selection of historical documents, parts and other automotive memorabilia and 47 Aston Martin cars came under the hammer. The star attraction, a DB4GT Zagato Sanction II Coupe, was sold for £1.23 million – this is the second million pound plus car ever sold at the Aston Martin sale. Second highest price in the sale was £611,900 for a 1962 Aston Martin DB4 Vantage Convertible, followed by the third highest, £488,700 for a 1963 Aston Martin DBS Convertible. A unique DBS Estate went for £345,000. Kingsley Riding-Felce, Managing Director of Aston Martin Works said 'This record sale clearly demonstrates that the keen interest the market has in heritage Aston Martin cars remains strong year-on-year. It is also proof that the value of our heritage models remains robust despite a weak global economy.

'The format of a single marque auction is something pioneered by Bonhams and ourselves, and we continue to be flattered by other marques following suit. This is the 13th consecutive Bonhams sale held at Newport Pagnell and we are so pleased that we were able to welcome everyone to our revitalised and remodelled home following the investment in the site.' After an extensive development programme carried out over six months, the historic home of Aston Martin Works now boasts a beautiful new Aston Martin dealership, 10-car showroom and 13-bay service workshop. The Heritage Centre remains an 'Aladdin's Cave' – a treasure-trove of cars, craftsmen and re-born sports cars which have been through the loving restoration process. 'Over 2,500 cars pass through our workshops each year,' Kingsley said, 'and with our ability to now sell, as well as service, repair and restore every Aston Martin ever built, this facility is ideally placed to offer our customers a 'one-stop-shop.' 'We are looking forward to being more than just Aston Martin Works at Newport Pagnell. Our aim is to be the destination for Aston Martin owners to visit whenever they wish, knowing they will always be welcome.' Following the sale, James Knight, Group Director of the Bonhams Motoring Department who auctioned the cars said: 'This was a tremendous sale for us and for Aston Martin. As well as achieving record prices and selling the 'talisman car' the Sanction II Zagato, this event shows just how strong both brands – Bonhams and Aston Martin – are in the heritage car market.' After the success of the Bonhams sale, traditionally regarded as the opening event of the classic car calendar, Aston Martin Works will host owners visiting the Silverstone Classic in July and will also have a presence at the Goodwood Revival meeting in September.
Recent Articles
Swiss classic car investment tops Bonhams Paris portfolio• Two classic cars sourced in Switzerland more than double their estimates at Bonhams Grand Palais auction


Two motor cars sourced from the same Switzerland-based collector were among the top lots in the €13 million Bonhams sale at the Grand Palais in Paris on Thursday 7th February, selling for a combined total of €974,050.

Both vehicles were bought new by the late Dr Gentinetta and his wife Lotti, and were housed in Zermatt, Switzerland, until the sale this month. Dr Gentinetta, k....
Canadian-built motor car fit for royalty on offer as Bonhams returns to Oxford for annual saleEclectic auction will offer everything from a Ferrari to a Morris Oxford, via a Buick with royal connections

A single-owner collection of Canadian-built Buick motor cars, including one that was used by two future Kings of England, will be among the highlights of the upcoming Bonhams sale in Oxford, UK, on Saturday 2nd March.

Following the success of last year's auction, which recorded an outstanding 100 per cent sale rate, the Bonhams Motor Car and Automobilia departments will retu....
Rare example of final sports car produced by MG Rover to feature in Bonhams Oxford auction saleEclectic auction will offer a 2004 MG X-Power SV Coupé, together with everything from a Ferrari to a Buick with royal connections

A rare example of the last sports car produced by Birmingham-based MG-Rover will be among the highlights of the Bonhams sale in Oxford, UK, on Saturday 2nd March.

Following the success of last year's auction, which recorded an outstanding 100 per cent sale rate, the Bonhams Motor Car and Automobilia departments return to the regional Oxford salerooms for the f....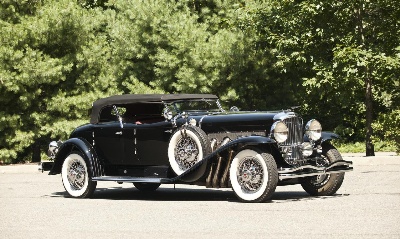 Unique American Classics join Bonhams' inaugural automobile auction next week in Boca Raton, FloridaIn just a few days Bonhams' anticipated automobile auction will take place at Florida's elegant Boca Raton Resort & Club. Held in conjunction with the Boca Raton Concours d'Elegance, the auction will host an impressive line-up of collectors' automobiles from around the world.

In addition to the many headlining European cars, Bonhams has consigned many American cars of noteworthy status.

The immaculately restored 1930 Duesenberg Model J Torpedo Phaeton (pictured) is a car that can only be d....
'Barn find' Aston Martin at Bonhams sale'Barn find' Aston Martin bought by its owner in 1972 for £1,500 could achieve 100 times that at Bonhams sale

This 1964 DB5 Sports Saloon, which has spent more than 30 years cocooned in a garage, is expected to realize between £150,000 and £200,000 when it goes under the hammer in May

An original-condition, 'barn-find' Aston Martin DB5 Sports Saloon is an early consignment for the 14th annual Bonhams sale of Aston Martin and Lagonda motor cars at the factory's Works department in Ne....
One-of-a-kind DB4GT with Italian-built coachwork offered at Bonhams sale in Aston Martin's centenary yearThe multiple award-winning 1960 Aston Martin DB4GT Bertone 'Jet' – the only one of its type ever built – is expected to realize between £2.8m and £3.8m when offered for sale in May

A unique Aston Martin DB4GT that was the last off the production line and is the only one of its kind with coachwork by Italian design house Bertone will be offered for sale at the 14th annual Bonhams auction of Aston Martin and Lagonda motor cars at Aston Martin Works in Newport Pagnell, UK, on Saturday 18th May.....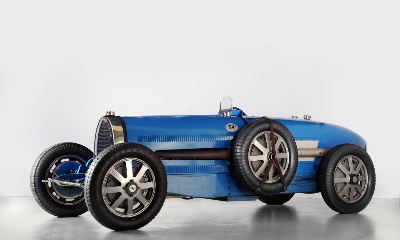 Les Grandes Marques du Monde au Grand Palais• Paris, The Grand Palais | 7 Feb 2013, session starting at 16:30 CET


Following the spectacular success of its 2011 sale at the historic automotive venue, Bonhams is delighted to announce a return to the Grand Palais in Paris in early 2013 during Rétromobile week. Already consigned for the 7th February sale is the outstanding ex-works Bugatti Type 54 that raced at Monza on 6th September 1931 in the hands of Achille Varzi (estimate €2.5 million - €3.5 million).....
Bonhams to offer the renowned Oldenburg family collection of classic automobiles at ScottsdaleMore than 30 American, British and Italian cars of various vintages head to Scottsdale, Arizona

Bonhams is honored to have been chosen to represent the highly esteemed Oldenburg Family Automobile Collection at its second annual Scottsdale Auction in January.

The extensive collection of more than 30 cars from the prominent horse breeding family includes multiple models of the same marque, including Ferrari and Jaguar.

The Italians

Leading the impressive assembly are ....
1981 Corniche II Rolls-Royce
---
1977 633CSi BMW
---
1973 Fidia ISO
---
1973 911 RS Carrera Porsche
---
1972 M19C McLaren
---
1970 701 March
---
1968 GT40 Ford
---
1966 T70 MKII Lola
---
1962 25 Lotus
---
1961 Silver Cloud II Rolls-Royce
---
blog comments powered by

Disqus