Mecum Auctions to Offer Iconic L&M Porsche 917/10 at Monterey
Mecum Auctions announced today they will present car collectors with a unique opportunity to own a piece of race history when they offer the 1972 Can-Am Series Championship winning race car, the Team Penske Porsche 917/10-003 Spyder driven by George Follmer and Mark Donahue, at Mecum's Monterey Auction, August 16-18, 2012, in Monterey, Calif. The Can-Am Champion L&M Porsche 917 is expected to sell at a world record price for a Porsche at public auction. The auction will broadcast live on Velocity, a Discovery Network, August 16-18, 2012 at the Hyatt Regency Monterey Hotel and Spa on Del Monte Golf Course. For complete auction information visit mecum.com or call 262.275.505

Photo Credit: David Newhardt Courtesy of Mecum Auctions
Recent Articles
Mecum's Kansas City Spring Auction Reaches $9.6 Million in SalesApril 25-27 Auction Draws Large Crowd and Diverse Selection to Downtown K.C.

Magnificent and serene Kansas City, Mo., turns into a car collector's paradise twice a year when Mecum Auctions comes to town. Last weekend, April 25-27, the Kansas City Convention Center was transformed into that dream location with 735 cars spread across the gleaming floor of beautiful Bartle Hall. With 446 cars selling over the three-day period for a 61 percent sell-through rate, the enduring auction brough....
United States Postal Service Puts Its Stamp On Mecum In IndyMuscle Car Stamps Dedication Tour Continues at Original Spring Classic May 14-19

As the original, largest and best muscle car auction in the world, Dana Mecum's 26th Original Spring Classic has established itself as the premier venue for all things muscle and consequently the perfect place for the U.S. Postal Service to highlight its five new limited edition stamps featuring iconic muscle cars. The stamps will be featured on display and be available for purchase throughout the entirety....
Mecum Kicks Off Spring With $25 Million Auction In HoustonMore than 1,000 Cars Hit the Block during Second Annual Sale at the Reliant Center

It was not a quiet weekend for Houston's Reliant Center as Mecum Auctions brought the sounds of revving engines and falling hammers echoing through the venue packed with collector vehicles and car enthusiasts from across the nation. The three-day auction held April 4-6 saw 1,034 cars cross the block and nearly 200 pieces of Road Art and memorabilia. With a sell-through rate of 72 percent, auction sales r....
Mecum Auctions' 2013 Auction ScheduleMecum Releases Dates for Remainder of 2013 Auctions

Mecum Auctions will host 13 more auctions this calendar year with the upcoming Houston auction leading the charge this April 4-6. Dates and locations of all remaining auctions include:

Houston Auction featuring 1,000 Vehicles
April 4-6
The Reliant Center
One Reliant Park
Houston, TX 77054

Gone Farmin' Iowa featuring 150 Tractors
April 5-6
Mississippi Valley Fair Center
2815 W. Locust St.
Davenport, ....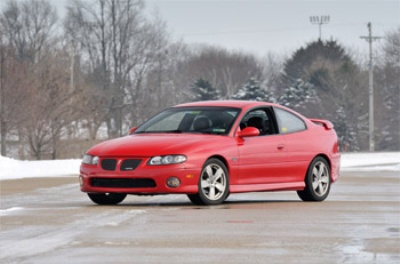 Racing Legend 'Grumpy' Jenkins To Be Remembered At Mecum's Indy AuctionPersonal Artifacts of Hall of Fame Racer to be offered May 18 at No Reserve

Hall of Fame Racing Legend Bill 'Grumpy' Jenkins may be lost, but Mecum Auctions will help keep his legacy alive this May 14-19 at Dana Mecum's 26th Original Spring Classic auction in Indianapolis with the auctioning of 'Grumpy's Stuff' featuring more than 150 personal artifacts from his estate to be offered Saturday, May 18, all at no reserve.

'Grumpy,' as he was known by most, made a name for himself in th....
Eleanor of 'Gone In 60 seconds' Will Cross The Block At Mecum's Indy AuctionThe Opportunity to Own the Original Movie Hero Car is this May 18 in Indianapolis

A true movie star will make its way down Mecum's signature red carpet this May in Indianapolis. Known by most simply as 'Eleanor,' the modified 1967 Ford Mustang from Touchstone Pictures' 'Gone in 60 Seconds' will cross the block as Lot S135 at Dana Mecum's 26th Original Spring Classic auction this May 14-19.

This collector car icon piloted in the movie by retired master car thief Memphis Raines, playe....
Mecum Auctions Makes Its Return To H-Town April 4-6• More than 1,000 Collector Cars will Cross the Auction Block at the Reliant Center


In only its second year, Mecum's Houston auction continues to generate increasing excitement as the consignment list consistently grows, now more than 30 percent larger than last year's auction. This anticipated event sweeping the nation will bring in an excess of 1,000 vehicles to rock Houston's Reliant Center for three full days of vigorous bidding and hard hammered sales this April 4-6.

Cars are c....
Mecum's Auction Of Private Museum Collection A Pronounced SuccessVerde Classics Museum Collection Brings More Than $3.7 Million in No Reserve Sales

Mecum Auctions' Verde Classics Museum Collection Auction held in Boynton Beach, Fla., Feb. 23 included the successful sale of more than 75 collector cars and 470 lots of Road Art and memorabilia. One hundred percent of lots were sold and total sales of car enthusiasts Fran and Ron Green's personal collection for the special one-day auction event reached $3,784,520.

The auction preview, held Feb. 22, ....
blog comments powered by

Disqus