Adrian Newey Joins Driver Line-Up For Silverstone
Formula One technical guru to compete in second round of Lamborghini Blancpain Super Trofeo Adrian Newey, the Formula One technical guru, will be the star attraction at the second roundof the Lamborghini Blancpain Super Trofeo at his home track of Silverstone on 2-3 June. The 53-year-old Englishman has overseen drivers' and teams' world championships in the past two seasons. In all Newey has masterminded eight Formula One Constructors' titles and helped some of the world's best drivers to numerous championship victories.

He will share the #1 Lamborghini Gallardo Super Trofeo 570hp V10 race car with Alberto Sabbatini, Editor in Chief of Italian magazine Autosprint. Behind the calm demeanour of Formula One's leading technical brain lurks a fierce competitor – particularly as a race driver in his spare time. He has competed at the Le Mans 24 Hours and in 2010 he drove his own Red Bull Racing RB5 Formula One race car, a gift from the team, at the Goodwood Festival of Speed. Swiss newcomer Stefano Comini dominated the opening round of the 2012 season in Monza on April 14-15 with victory in both races. He leads the drivers' points standings with 30 points with Gianluca Carboni and the 2011 champion Cedric Leimer tied for second place on 20 points. Belgium's Bernard Delhez and Frenchman Dimitri Enjalbert are third with 17 points. The teams' table is led by Bonaldi Motorsport on 30 points with Autocarrozzeria Imperiale SRL, Touring Auto 2000 SRL and Autovitesse Garage R. Affolter locked together in second place on 20 points. Heico Gravity-Charouz (12) and Lamborghini Dehler Team Germany (10) round out the standings. The number of cars on the grid for Silverstone is likely to be 18 with a UK entry joining the fray. Competition for the title is fierce with new teams entered from Italy, France, Germany, the Czech Republic and 13 new contenders from all over Europe. The 2012 series will be shown on major broadcaster Eurosport. This agreement allows the series to reach all 59 countries, including Italy, covered by Eurosport, with its reach of 129 million households. The Eurosport coverage includes a one-minute teaser shown on the Sunday of each race weekend on 'Motorsports Weekend' magazine, followed by a 26-minute summary, highlights and interviews aired on the following Tuesday evening. Additionally, Lamborghini and Blancpain have announced the launch of a new series of competitions in Asia for 2012. The Asian championship LamborghiniBlancpain Super Trofeo will debut in Sepang, Malaysia, on 26-27 May 2012 and will continue with five other weekends of racing in Japan, China and Taiwan. 2012 CALENDAR The European calendar is matched to the Blancpain Endurance Series: Event 1: April 14 to 15 Monza, Italy Event 2: June 2 to 3 Silverstone, UK Event 3: June 30 to July 1 HTTT Paul Ricard, France Event 4: July 26 to 28 Spa-Francorchamps, Belgium Event 5: September 22 to 23 Nürburgring, Germany Event 6: October 13 to 14 Navarra, Spain For more information visit the Lamborghini Blancpain Super Trofeo website www.supertrofeo.com.
Recent Articles
Honda Chases 10Th Consecutive Indy Triumph05/21/2013 - TORRANCE, Calif. An accomplished 16-driver lineup, including two previous race winners and 11 graduates of open-wheel training-ground series, make up the Honda-powered effort for the 2013 Indianapolis 500, as the company seeks its 10th consecutive '500' victory – and fourth-in-a-row with engine-manufacturer competition.

In 2012, Target Chip Ganassi Racing's Dario Franchitti scored his third Indy triumph in a thrilling battle to the finish with fellow Honda drivers Takuma S....
Infiniti And Red Bull Racing: Monaco Grand Prix PreviewMONACO – Monaco is an unmissable spectacle – for the race itself with fans able to get closer to the cars than at any other circuit and of course for the glamor and history of Formula One's most iconic venue. It's the shortest yet most demanding track on the calendar, and the drivers love the challenge of this street race that's been hosting motor races since the 1920s.

With Mark Webber leading from the start of last year's Grand Prix to finish on the top step of the podium, and teamma....
Grand Prix Circuits: Pau CircuitSome grand prix circuits just have a mythical status about them. Besides the drivers and great races, a lot of the equation comes down to how memorable the circuit truly is. In the case of the Pau Circuit, its sheer place in motorsport history and lore makes this tight, twisting circuit a true legend.

From its very beginnings, Pau would be at the heart of travel and transportation. Situated in a rather deep valley with the Pyrenees mountains lending an imposing back-drop, the area that would ....
EUROPEAN LE MANS SERIES 2013 – ROUND 2: 3 HOURS OF IMOLAALPINE AND NELSON PANCIATICI ON THE PODIUM

Nelson Panciatici and his co-driver, Pierre Ragues, crossed the finishing line of the 3 Hours of Imola in second place. With this first podium, the Signatech-Alpine team and their drivers are now in second place in the provisional rankings of the European Le Mans Series Championship.
For its roaring return to Imola, the Alpine marque did not pass on the opportunity to shine from first practice, with a best time for Nelson Panciatici. The perf....
Felipe Massa surprises fans in a Scuderia Ferrari Formula OneTM car at the Shell V-Power Nitro+ show in WarsawFelipe Massa brought Warsaw to a standstill today as he drove a Ferrari Formula One car through the city streets as part of the Shell V-Power Nitro+ Show.

There was a fantastic atmosphere as over 30,000 Ferrari fans turned out to witness Shell's first ever street demonstration with a Ferrari Formula One car in Poland and celebrate the launch of Shell's new gasoline, Shell V-Power Nitro+.

Massa demonstrated the power and performance of a Ferrari F60 around a specially-designed stree....
2013 Monaco Grand Prix - PreviewFormula One's most famous race, the Monaco Grand Prix, takes place around the streets of the principality on Sunday 26 May for the 71st time.

◾ Just three of the past 30 Monaco Grands Prix have been won by a car starting outside the top three
◾ The race has a very high 80% risk of Safety Car intervention with a total of 14 Safety Car periods in the past ten years
◾ Last year's race featured just 25 pit stops for tyres, the second lowest figure of the entire season (after Austin, 24 stops)
....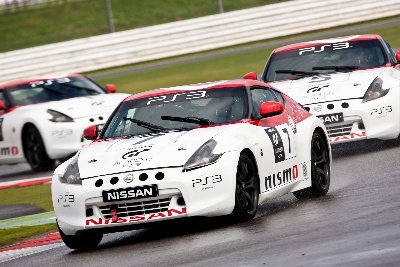 NISSAN AND PLAYSTATION ANNOUNCE BIGGEST EVER GT ACADEMY PROGRAMLONDON and PARIS - Nissan and Sony Computer Entertainment Europe have revealed that the innovative GT Academy competition will return for a fifth season. GT Academy 2013 will be the biggest yet, with more countries than ever before participating and the online gaming element of the competition set to be run in July on a demo of the hotly-anticipated Gran Turismo®6 game exclusively on PlayStation®3.

Since its inception in 2008, the highly acclaimed virtual-to-reality competition has att....
Audi Goes To Le Mans Aerodynamically Optimized◾Aerodynamic efficiency has clearly increased in 15 years
◾Micro-tube radiator optimizes airflow of Audi R18 e-tron quattro
◾Many losses caused by the regulations have been compensated for

Ingolstadt, May 16, 2013 – Five more weeks until the Le Mans 24 Hours celebrates its 90th anniversary. Over the period of 14 years, Audi has won this classic race eleven times and in doing so has consistently been delivering top performances in aerodynamics as well. They are a major reason for exce....
2014 Q50 Infiniti
---
2014 CLA-Class Mercedes-Benz
---
2013 A450 Alpine
---
2013 Continental Le Mans Edition Bentley
---
2013 Mulsanne LeMans Edition Bentley
---
2013 CT03 Renault Caterham
---
2013 Superlight R600 Caterham
---
2013 Vulcano Icona
---
2013 FX Vettel Edition Infiniti
---
2013 XFR-S Jaguar
---
blog comments powered by

Disqus