HEXIS RACING CLAIMS MOMENTOUS DOUBLE VICTORIES WITH NEW 12C GT3
McLaren GT customer team Hexis Racing claimed first victories for the MP4-12C GT3 this weekend with back-to-back wins at the Circuito de Navarra in Spain. A dominant performance by reigning FIA GT1 World champions Hexis in qualifying and the championship race places the French team in second position in the series after three rounds. The weekend's qualifying session saw a strong start from the #1 12C GT3, driven by Fred Makowiecki (FRA) and Stef Dusseldorp (NLD). The duo dominated the race throughout and crossed the line more than 20 seconds ahead of the rest of the field. This result secured an all-McLaren 12C GT3 front row lock out, and another impressive performance from both driver pairings again saw Makowiecki and Dusseldorp lead from lights to flag, while the #2 12C GT3 driven by McLaren GT driver Alvaro Parente (PRT) and Grégoire Demoustier (FRA) battled hard and claimed fourth place. All the action from the FIA GT1 World race in Spain may be watched again at: http://youtu.be/cz2sGeJLZ34 McLaren GT Project Director Andrew Kirkaldy said: 'I am delighted for Hexis Racing and its drivers following their spectacular team performance in Spain. I am equally pleased for the team at McLaren GT who have been dedicated to supporting all of our clients in the debut competitive season of the new 12C GT3. This is a fantastic result for all involved, and it is great to see our combined efforts have helped one of our customer teams to the top step of the podium. We have worked hard on the development of the 12C GT3 in the lead up to, and throughout the start of, the 2012 season, and it is important that we maintain our dedication to ensuring every one of our customer teams realises the potential of their new race cars. With the first victory for the 12C GT3 now secured, our engineers will focus their efforts on comprehensively supporting all of our customer teams and ensuring the 12C GT3 is equally rewarding for all of our clients.'
Fellow McLaren GT customer team Lapidus Racing also showed strong performance with the debut of the 12C GT3 in the International GT Open at the Nürburgring in Germany. The orange and white-liveried 12C GT3, driven by team owner Klaas Hummel and McLaren GT development driver Adam Christodoulou, showed consistent pace throughout the weekend's two races, and the team claimed a double-fourth place finish. McLaren GT official team kit now available to order through the McLaren Shop New for the 2012 season is the launch of the new McLaren GT Collection – a stylish range of clothing and accessories finished in black with subtle grey and striking McLaren Orange detailing, as worn and used by the McLaren GT racing team. The range comprises durable and versatile leisurewear including polo shirts and waterproof jackets, as well as other accessories to appeal to all motorsport fans. Prices for the McLaren GT Collection start at £19.95, and the full range is available to order online through the official McLaren Shop – www.mclarenshop.com.
Recent Articles
GENERATION BENTLEY RACING BECOMES FIRST BENTLEY CONTINENTAL GT3 CUSTOMERBanbury, Oxfordshire, Tuesday 10th December 2013. David Appleby Engineering is pleased to announce that it will become the first Bentley Continental GT3 customer team when it takes delivery of the new racecar in January. The team, which will race under the Generation Bentley Racing banner, has been formed to develop young talent in motorsport for drivers, engineers and mechanics and will compete in the British GT Championship in 2014.

Drivers James Appleby (GB) and Steve Tandy (GB) wil....
GT LE MANS, GT DAYTONA TEAMS SELECTED FOR 2014 TUDOR UNITED SPORTSCAR CHAMPIONSHIP• 12 GTLM Entries Representing Six Manufacturers

• 28 Entries From 18 Different Teams Accepted in GTD


DAYTONA BEACH, Fla. (Dec. 6, 2013) – International Motor Sports Association (IMSA) officials today revealed a total of 40 production-based race cars from eight world-class manufacturers that will compete in the 2014 TUDOR United SportsCar Championship in the GT Le Mans (GTLM) and GT Daytona (GTD) classes.

The GTLM category will include 12 entries from eight differe....
PORSCHE: MOST SUCCESSFUL MANUFACTURER IN ALMS HISTORY WITH 12 CLASS CHAMPIONSHIPSAtlanta. Official testing for the new TUDOR United SportsCar Championship (TUSCC) series has already begun, and sports car fans everywhere are discussing the new classes, the new rules, the new cars, the new venues and how it will all come together on the track.

However, let's take one last look in the rear view mirror at the American Le Mans Series (ALMS), which started in March, 1999 at Sebring, and ended just weeks ago at Road Atlanta. The retrospective provides a basis for what Por....
MAZDA6 SKYACTIV-D CLEAN DIESEL RACECARS TO TACKLE THUNDERHILL 25-HOURDecember 3, 2013 (IRVINE, Calif.) — There have always been rivalries: Yankees versus Red Sox. Beta versus VHS. Coke versus Pepsi. Tom versus Jerry. In the automotive retail world, that rivalry is Factory Guys versus Dealers. To finally put to bed who's faster, Mazda North American Operations (MNAO) has thrown down the gauntlet, entering three specially modified-for-racing 2014 Mazda6s in the longest endurance race in America, the National Auto Sport Association (NASA)'s US Air Force....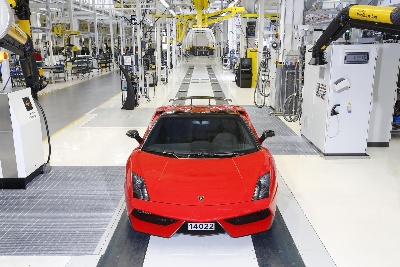 END OF PRODUCTION FOR THE LAMBORGHINI GALLARDO• Ten years of an Italian Icon

• The 'most sold' Lamborghini super sports car

• Still best in class with record lap times

Sant'Agata Bolognese, 25.11.2013 -- In the historic factory buildings of Sant'Agata Bolognese, the last Lamborghini Gallardo has left the production line. The final model is a Gallardo LP 570-4 Spyder Performante in Rosso Mars (red) and it is destined for a private collector. With a total of 14,022 units the Gallardo is not only by far the mo....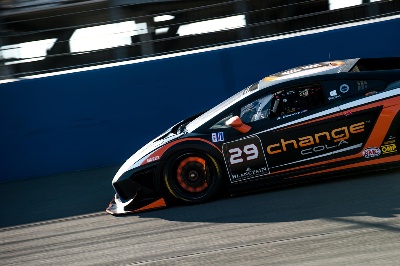 CHAMPIONS TO VIE FOR LAMBORGHINI BLANCPAIN SUPER TROFEO WORLD CROWNGlobal grid for Lamborghini World Finals

22 November 2013, Vallelunga, Campagnano Di Roma, Italy. Automobili Lamborghini today confirmed an international field for the Lamborghini Blancpain Super Trofeo World Finals at Vallelunga this weekend.

The inaugural event at the 4.085km circuit outside Rome that brings together the three Lamborghini Blancpain Super Trofeo series from Europe, Asia and North America, will deliver a World Champion following two 50 minute races on Saturd....
DAYTONA INTERNATIONAL SPEEDWAY TEST: DAY 2 – NOV. 20, 2013DAYTONA BEACH, Fla. (Nov. 20, 2013) – The TUDOR United SportsCar Championship's November preseason testing concluded on Wednesday at Daytona International Speedway, with six GTLM and 19 GTD teams posting competitive laps in preparation for the season-opening Rolex 24 At Daytona on Jan. 25-26, 2014.

IMSA and Continental Tire officials decided Wednesday morning to suspend testing for Prototype (P) and Prototype Challenge (PC) race cars due to issues that came to light in Tuesday's sessio....
ASTON MARTIN AT THE GUANGZHOU AUTO SHOW - THE NEXT CENTURY OF POWER, BEAUTY AND SOUL(Guangzhou, 21 November 2013) Luxury sports car maker Aston Martin launches its most extreme sports car – the V12 Vantage S – in China today at 8.1 Hall at the 11th Guangzhou International Auto Show. The famous British brand reveals its most impressive model range ever at Guangzhou, with the exclusive and limited production Centenary Edition Vanquish, luxury four-door sports GT Rapide S, timeless GT DB9, and the iconic One-77 hypercar.

The V12 Vantage S, which is now available to order....
2015 Nissan GT-R Nismo
---
2015 Porsche 918 Spyder
---
2014 Aston Martin V12 Vantage S
---
2014 Dodge SRT Viper GT3-R
---
2014 Lamborghini Gallardo LP570-4 Squadra Corse
---
2014 McLaren P1
---
2014 Mercedes-Benz CLA 45 AMG Racing Series
---
2014 Mercedes-Benz SLS AMG GT Final Edition
---
2014 Porsche 911 GT3
---
2014 Porsche 918 Spyder
---