RM Auctions Lifts Gavel On Charlie Thomas' Texas-Sized Collection of Automobiles
• RM Auctions further expands its 2012 calendar with the addition of 'The Charlie Thomas Collection', a single-day, single-vendor sale to be held in Dallas, Texas, October 20, 2012 • Auction features a superb assortment of more than 150 collector cars, all offered without reserve • Sale further consolidates RM's reputation as the specialist for private and estate collection auctions RM Auctions, the world's largest collector car auction house for investment-quality automobiles, is delighted to announce the addition of a new single-vendor sale to its ever-expanding 2012 calendar—The Charlie Thomas Collection, to be held October 20 in Dallas, Texas. Well-known by automotive enthusiasts, the impressive Charlie Thomas Collection is the product of two decades of careful and dedicated acquisition by prominent Texas businessman and lifelong auto enthusiast, Charlie Thomas. A prolific car dealer and former owner of the Houston Rockets basketball team, Thomas operated more than 40 car dealerships, one of the largest dealership networks in the United States. In addition, Thomas' love for the automobile has seen him build an incredible 'Texas-sized' collection of American motor cars spanning the spectrum of the market, from American Classics to early flatheads, '50s convertibles, and '60s muscle and sports cars. From Fords to Chevrolets, Chryslers and Pontiacs, every marque is well represented, providing a diverse range of ownership opportunities for savvy collectors.
The upcoming auction, scheduled October 20 at the magnificent Gaylord Texan resort in Grapevine (Dallas), a short drive from the Dallas-Fort Worth International Airport, is planned to help downsize Thomas' impressive collection and will offer more than 150 vehicles 'without reserve'. 'Charlie Thomas is the consummate car guy with a great eye for quality,' says Alain Squindo, Director, Private Collections, RM Auctions. 'A connoisseur of American cars, his collection has a strong emphasis on fully-restored, well-optioned, running and driving examples. These are cars he remembers fondly from his childhood and through his career as a very successful dealer. We are honored to have been entrusted by Charlie to present his personal collection at auction. He joins an impressive list of other prominent collectors we've had the privilege of representing over the years,' Squindo adds. Reflecting Charlie Thomas' lifelong love affair with the famous 'Blue Oval', Fords will be prominently featured at the October auction, with no less than 80 examples slated for the podium. Each exhibiting fantastic fit and finish, the special Ford offering encompasses a wide selection of flathead Fords joined by a series of icons from the fifties and sixties, as represented in a wonderful assortment of Thunderbirds and Mustangs. Among a long list of highlights is a fully-optioned 1935 Ford Deluxe Three-Window Coupe finished in Washington Blue, an award-winning 1941 Ford Super Deluxe Convertible, and a distinctive 1954 Ford Skyliner 'Glasstop'. Also on offer, an exceptionally restored 1958 Lincoln Continental Convertible, a great example of one of the most iconic 1950s Lincolns ever built. The diverse offering also includes an important roster of other celebrated American marques, including but not limited to Auburn, Buick, Cadillac, Desoto, Oldsmobile, Plymouth, Pierce-Arrow, and Packard. 'The collection is a terrific assembly and celebration of America's rich automotive history—there is truly something for everyone,' Squindo adds. An exclusive video highlighting the collection, including commentary from Charlie Thomas, is available online: http://www.youtube.com/watch?v=IfUrFJse69w&list=PL5E32EDB42BFDE796&feature=plcp. The single-day Charlie Thomas Collection sale is the latest in a string of private collection auctions secured for RM Auctions' 2012 calendar and follows on from the highly successful Milhous Collection sale, presented by RM, in association with Sotheby's, in February 2012. In the coming months, RM will also lift the gavel on the distinguished Dingman Collection, June 9–10 in Hampton, New Hampshire, USA, as well as the famed Aalholm Automobile Collection, August 12 in Southern Denmark. For further information on the Charlie Thomas Collection auction, please visit www.rmauctions.com or call +1 519 352 4575. Photo Credit: Darin Schnabel © 2012 courtesy RM Auctions
Recent Articles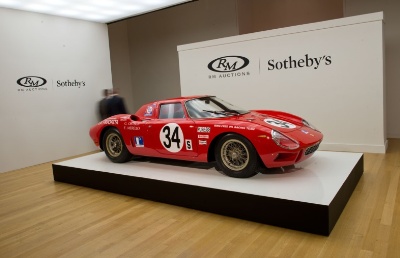 RM Auctions and Sotheby's Stun the Market with Incredible $63 Million 'Art of the Automobile' Sale in New York• RM Auctions and Sotheby's momentous Art of the Automobile auction generates $62,797,500 of sales in two hours of furious bidding
• Records tumble with the historic 1964 Ferrari 250 LM by Carrozzeria Scaglietti achieving $14,300,000 while the stunning 1938 Talbot-Lago T150-C SS Teardrop Cabriolet by Figoni et Falaschi sells for $7,150,000
• 93 percent of all lots sold to an international audience of bidders representing 17 countries
• Full results are available online at www.rmauctions.c....
Expert Symposium Delivered to Packed Room Ahead of 'Art of the Automobile' New York Sale• RM Auctions and Sotheby's deliver highly outstanding expert symposium to more than 700 people
• Six hugely influential and respected specialists set the scene in advance of truly groundbreaking Art of The Automobile sale
• Anticipation building for what is being regarded as one of the finest and most innovative collector car auctions ever held

NEW YORK, New York (November 20, 2013) – The eyes of the collector car community are firmly fixed on New York, as RM Auctions and Sotheby's,....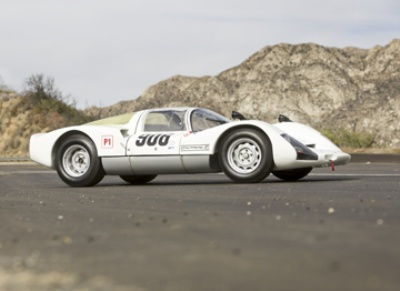 Sports and Racing Rarities Lead Early Highlights For RM's Two-Day Arizona Sale• RM Auctions returns to the Arizona Biltmore Resort & Spa in Phoenix from January 16–17 to kick off its 2014 collector car season
• Expanded to two days in 2014, the well-established sale will celebrate its 15th year by lifting the gavel on approximately 120 handpicked motor cars
• Early highlights span the spectrum of the market, led by a superb trio of sports and racing Porsches
• Annual sale kicks off RM's 2014 international auction calendar, which includes the company's highly anticipate....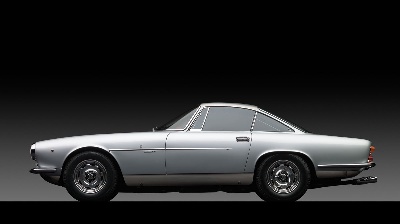 THE PINNACLE OF COLLECTOR CAR AUCTIONS: RM AND SOTHEBY'S OFFER A CENTURY OF AUTOMOTIVE HISTORY AND DESIGN IN NEW YORK CITY• Final countdown underway to RM Auctions and Sotheby's expertly curated Art of the Automobile sale, November 21, in New York City
• First major collector car auction to be held in Manhattan in over a decade; the sale's catalogue features examples of the upper echelons of design from each era of motoring
• Extraordinary exhibition that showcases all vehicles on offer will be held from November 18–20 on the 10th floor galleries at Sotheby's New York
• Official digital catalogue now availab....
DUKE AND DUCHESS OF WINDSOR'S 1941 CADILLAC TO BE AUCTIONED IN NEW YORK CITY• RM Auctions and Sotheby's offer one-of-one Cadillac custom built for the Duke and Duchess of Windsor, without reserve, November 21, in New York City
• Delivered to the royal couple at the Waldorf, the Cadillac — long thought to be destroyed —has been missing from the public eye since 1952
• Known affectionately as 'The Duchess,' this bespoke limousine is an important piece of automotive and society history
• Full sale details now available online at www.rmauctions.com

NEW YORK....
One of World's finest competiton car collections to be sold at RM's Paris sale• RM Auctions announces stunning Harburg Collection for its debut Paris sale, 4–5 February 2014
• Collection boasts a number of highly significant Porsche models, including a 1973 ex-Works 917/30 Can-Am Spyder, a 1982 ex-Works 956 956 Group C Sports-Prototype, a 1964 904 Carrera GTS, a 1959 356 A Carrera 1500 GT Speedster, and a 1987 959
• Other remarkable models to be offered in the collection include a 1955 Jaguar D-Type, a 1955 Ferrari 750 Monza Spider, the ex-Briggs Cunningham 1950 Aston M....
RM Auctions Continues Strong 2013 Auction Season with $9.6 Million Hershey Sale• RM Auctions generates more than $9.6 million in total sales, with 90 percent of all lots sold, at its annual Hershey, Pennsylvania, sale
• Top-sellers: superlative 1933 Chrysler CL Imperial Convertible Roadster achieves $704,000; 1910 Pierce-Arrow 48-SS Seven Passenger Touring, offered for first time in six decades, brings $687,500
• Estate collection of Jim Miller realizes $1,265,000, with numerous lots exceeding estimate
• Full results available online at www.rmauctions.com

B....
Highly Original 1964 Ferrari 250 LM Headlines RM's Exclusive Art of the Automobile New York Sale• RM Auctions, in association with Sotheby's, secures one of the world's greatest Ferrari road racing cars for its exclusive Art of the Automobile auction, November 21 in New York City
• Considered one of the most original and highly prized of all Ferraris, this multi-million-dollar 250 LM emerges for sale following long-term private ownership
• Additional sale highlights include a stunning 1936 Talbot-Lago T150C Figoni et Falaschi Cabriolet; the groundbreaking 1963 Chevrolet CERV II; and a b....
2006 Ferrari FXX
---
1996 Bentley Azure
---
1995 Lancia Hyena
---
1994 Bugatti EB110 GT
---
1987 Ferrari F40
---
1985 Jaguar XJR-7
---
1984 Opel Manta 400 Group B Rally Car
---
1983 Allard J2X
---
1979 Maserati Merak SS
---
1978 Rondeau M378 Le Mans GTP
---