1959 24 Hours of Le Mans: Confirmation of a Great
By: Jeremy McMullen
When it came to success in motor racing, Salvadori was blessed behind the wheel of a sports car. Throughout the 1950s, there really weren't too many drivers more successful. However, at Le Mans, Salvadori's would be left fighting for a race finish just about as badly as he had been throughout the majority of his Formula One career. But in 1958, things would turn around in the Formula One World Championship. Could the same thing happen for Salvadori at Le Mans a year later? Just 24 hours awaited before Roy would know the answer. Roy Salvadori would begin racing in Formula Libre races during the late '40s. By the early 1950s, Salvadori would be driving Jaguar XK120s and would nearly be a regular on the podium at national races around England. Despite a number of 2nd and 3rd place finishes, Roy's first victory in sportscar races wouldn't come until May of 1952 with the National Goodwood. 1952 would see Salvadori go on to score six victories including a clean sweep of every race held as part of the National Thruxton. More victories would come over the next few years. And often when the victories did come they would come in a successive string. More than once Roy would win a number of races that all comprised a singular event. But despite practically being a regular on sportscar podiums the one race that would prove to elude Salvadori would be the 24 Hours of Le Mans. His first attempt at the race would come in 1953. Driving for Aston Martin with co-driver George Abecassis, Salvadori's Aston would break leaving him out of the race in his first attempt. Over the next few years Salvadori would not find Providence shining down on him as he would face retirement after retirement. This was most peculiar for the gentleman that was nearly a sure thing in any other sportscar race. But then again, the same could be said for Aston Martin.

Aston Martin had taken part in a number of sportscar races and had proven to be quite successful in a number of them, often with Salvadori behind the wheel. However, as with Roy, Aston Martin always seemed to come up short in the biggest of endurance races. But while Aston would have its cars at least finish the race, finishing was still the one thing that had escaped Salvadori. By 1958, five attempts after the very first one back in 1953, and still Salvadori had yet to finish the 24 hour French classic. It seemed the man was to be forever considered one of the greatest sportscar drivers to have never won Le Mans. Of course, winning was Salvadori's pursuit, but finishing would have been nearly as nice. He probably could have retired happy if he had managed to at least finish the race just one time after the trouble he had been experiencing. In spite of his record at Le Mans, Salvadori's success at other sportscar races each and every year made it practically impossible not to give him a seat each and every year. Perhaps Salvadori wasn't necessarily the problem. Obviously the car needed to make it the entire distance. Known for his smoothness and gentle touch with a race car, it seemed unlikely Salvadori was doing anything to hurt the car's chances of completing an entire 24 hour race. Perhaps it was the co-driver. Maybe he needed to be paired with someone that understood cars about as well as Salvadori. Thankfully for Aston Martin and Roy, the team had just the man for the job. On this British team, with its British car and predominantly British line-up of drivers, there would be one American. His name was Carroll Shelby. Shelby was similar to Salvadori. Not only were they only a year apart in age but both were familiar with the inner workings of a car. Both of these men had mechanical minds. They knew and understood how to push and get the most out of a car while taking care of the car at the same time. In these respects, the two men were not at all different; they were from the same state of mind. As Salvadori would put it, there was even more that was similar about them, 'Carroll and I were the ideal partnership. We were chosen together because we were the same height and we could both put our left foot between the brake and the clutch pedals. We were comfortable together and the team thought that it was a good partnership.' Despite this kindred spirit these two men had in common, when they had paired up in the past, the same result always took place. Salvadori and Shelby would partner for the 12 Hours of Sebring and would look strong to contend for top results. However, like Le Mans, the two could not manage to make it to the finish. In fact, the only time the two would actually finish the 12 Hours of Sebring when paired together would be back in 1956, their first time together at Sebring. In that race the two men would manage to bring their DB3S home in 4th place overall and first in the S3.0 category. It seemed obviously clear the real problem Aston Martin had was not in the pairing of Shelby and Salvadori. They had been successful before together. But that success had come while at the wheel of a DB3S. It seemed more than clear the trouble was with the relatively new DBR1/300. Heading into 1959, Salvadori and Shelby would have hope. The DBR1/300 had now been around for a little while and it gave the David Brown Team time to find its weaknesses and get them righted. Or so it seemed. Again paired together for the 12 Hours of Sebring, the number 1 Aston Martin DBR1/300 of Salvadori and Shelby would again fail to make the entire race distance. A broken gear lever would bring the effort to an end. The race would go on to won by Dan Gurney, Chuck Daigh, Phil Hill and Olivier Gendenbien in a Ferrari 250 TR. With the victory, it was clear Ferrari was going to be a tough competitor come time for Le Mans. And when Porsche finished 3rd with their 718 RSK, it seemed clear Aston Martin would have to look and pray for a miracle. There was very little, if anything, Aston Martin and the pairing of Salvadori and Shelby could hang their hats on coming into the 27th running of the 24 Hours of Le Mans. Salvadori had experienced a great deal of success in sportscar racing, but it had been mostly while driving alone. Together with Shelby, or any other for that matter, success was minimal. The same could be said for Aston Martin as a racing manufacturer. The team would experience a good deal of success, but at nearly any other race other than Le Mans. Therefore, heading into the 27th Grand Prix of Endurance on the 20th and 21st of June, Aston Martin and Roy Salvadori had little to no momentum, or, confidence. Despite the sad history, Aston Martin would come to Le Mans with an incredibly strong driver line-up in order to give themselves every chance imaginable to change their fortunes. The David Brown Racing Dept. would bring three cars to the race. Car number 4 would be driven by Stirling Moss and Jack Fairman. Car number 5 would be driven by Roy Salvadori and Carroll Shelby. The third car, number 6, would be driven by Maurice Trintignant and Paul Frere. The three Astons would go up against no fewer than six Ferrari 250 TR58s entered by numerous teams, including North American Racing Team and Scuderia Ferrari. In addition to the Ferraris there would be a pair of Listers, a Jaguar and some Coopers and Lotus in the smaller categories. Therefore, the field would be choked full of competitive teams and cars just raring to go for the overall victory and keep Aston Martin off the top step of the podium. The weather would be beautiful as the cars were lined up along the pitwall. Soon, the starting drivers would begin to trickle across the track for the famous Le Mans start at 4pm on the 20th of June. The crowd looked on in eager anticipation awaiting the dramatic sprint. And then, the clock would snap to 4pm and a gaggle of drivers sprinted across the track and jumped into the cars to start 24 hours of racing and drama. Stirling Moss would make the best getaway. He would lead the field around the Dunlop curve and over the hill toward the esses. Roy Salvadori would start the race in the number 5 Aston Martin. His car would be positioned up near the front of the field when the cars were lined up for the start of the race. He too would make a good start and would be up near the front of the field as everyone headed off on what would be just the first lap of many around the 8.37 mile circuit. By the completion of the first lap, it was still Moss in the lead but he would be chased by a couple of Ferraris. Ferrari had been one of the dominant teams at Le Mans throughout the better part of a decade and they appeared to be on the hunt chasing Moss lap after lap. Very much considered to be the long-shots in the race, Aston Martin would have to execute a proper strategy for an entire 24 hours and would have to pray that Providence would see their cars through. Before the start of the race it had been decided to send Moss and Fairman out as the hares trying to induce Ferrari to chase after them. Throughout the early stages of the race the tactic would work brilliantly. Moss and Fairman would lead the way and the Ferraris were obliged to follow. The number 4 Aston was being put through an absolute torture test trying to maintain such a pace. It was ever doubtful the car would be able to last the distance. Sure enough, after 70 laps, the engine would expire leaving Moss and Fairman out of the race, but the tactic had worked brilliantly. Now all Aston had to do was to wait and pray that the damage would take effect on the Ferraris. But the pace wouldn't just take its toll on the Ferraris, Moss and Fairman would retire from the race on the same lap as the only Jaguar D-Type in the field, driven by Innes Ireland and Masten Gregory. In all, before the 100 lap mark, twenty-three cars would be out of the race. Most unfortunate for Salvadori and Shelby, and the rest of the Aston Martin team, the vast majority of the Ferraris would still be in the race and well in the hunt. This meant Aston, if it had any aspirations of victory at all, would have to earn it. It likely would not come to them by default. In fact, in the case of either Aston Martin or Ferrari, it was likely that Ferrari would have been the default for winning the race. Nonetheless, Salvadori and Shelby were certainly up for a fight and would even have the lead of the race in their hands headed into the nighttime hours. Headed through the nighttime hours, recognition of a team's car would come by the stopwatch more than by actual sight of the car. Every five minutes the cars come flashing down the straight. But as the dawn gives way to the late morning hours it is Salvadori and Shelby that are running the strongest for Aston, but they have their sister-car of Frere and Trintignant right there behind them. The two British cars had been running a strong 5th and 6th on the circuit by the halfway mark in the race. The drop in the order was due to a chunk of tread that had come off of Salvadori and Shelby's car that has caused some serious vibration and lent to them dropping off the pace. However, with just four hours remaining in the race, they had managed to move all the way up to the lead and 2nd place in the running order. The upstart Astons were heading a field, leading a pack of wild prancing horses. Still, there was a long way to go before Aston could celebrate. Each and every minute became an agonizingly tortuous test of drivers and team members to remain calm and focus on the task at hand. Behind them, a fleet of Ferraris continued to peer ominously in the distance behind them just waiting for the Astons to have a problem. And problems seemed to be right around the corner given the amount of oil the team would go through before the race would be over. Lap after lap, the two Aston Martins would continue to hold onto the top two places in the running order. And then, finally, the race would be in its final moments. Salvadori would again be at the wheel enjoying a full lap advantage over the number 6 sister car now being driven by Trintignant. By now, nearly the whole of the course has been littered by abandoned and burnt out race cars and the evidence of the great number of attendees who had come to witness the race. And now, the crowd that has waxed and waned all throughout the previous twenty-three hours would find their best vantage points to see the final couple of laps of the race. Hanging on with bodies tired and sore, just like the cars themselves, Salvadori would be in the lead with victory in his sights. The gendarmes had come to populate the main straight in the usual tradition. Coming from Maison Blanche toward the finish line, Salvadori would continue to push and he would come streaking across the line in an emphatic display of Aston dominance. Trintignant would not be far behind, though he would be a whole lap behind in reality. The scene at the end would be very heart-warming and would bring a tear to just about anyone's eye. As it was clear Salvadori and Shelby would take the victory, David Brown, the man that had dreamt of competing in and winning the 24 Hour Enduro, had decided to get all dressed up in his finest and would run to Salvadori and Shelby throwing himself in the car with them as they headed around on the victory lap. This was Brown's crowning moment and he would be sharing it with another man that had so desperately wanted to win the race. Therefore, there were nothing but smiles and tears even though Brown found himself immersed in about an inch of oil Finally, Salvadori and Brown's Aston Martin had done it! They had overcome. In the case of Shelby, he would fight through a bout of dysentery and the discomfort associated with it. So weak he could hardly stand, Shelby would collapse and sleep for hours afterward. But, despite the exhaustion, the pain and the sheer frustration of years of failure, after years of trying and after years of failure upon failure, Brown's Astons could now claim the top-two steps on the podium. What an achievement. Of course, perhaps the greatest achievement would be Salvadori finally reaching the top step of the podium. After years of trying and never even finishing a race, after numerous races with other drivers and failed attempts at Sebring with Shelby, against all odds, it all came together on the 21st of June in 1959. The man that practically lived on the podium in any other sportscar race besides Le Mans had finally laid claim to his place in the annals of Le Mans lore. The confirmation of two of sportscar racing's greats surely took place on that day, the 21st of June, at 4 o'clock in the afternoon. And in the case of another great that helped it all happen (speaking of Shelby), well…he was just getting warmed up. Sources:
''Aston Martin Goes Back to the Future 1959-2009', (http://www.planetlemans.com/2009/06/05/aston-martin-goes-back-to-the-future-1959-2009/). PlanetLeMans: The Latest Sportscar and GT Racing News First. http://www.planetlemans.com/2009/06/05/aston-martin-goes-back-to-the-future-1959-2009/. Retrieved 7 June 2012.

'Carroll Shelby Looks Back at 1959 Le Mans Victory', (http://www.sportscardigest.com/carroll-shelby-looks-back-at-1959-le-mans-victory/). Sports Car Digest: The Sports, Racing and Vintage Car Journal. http://www.sportscardigest.com/carroll-shelby-looks-back-at-1959-le-mans-victory/. Retrieved 7 June 2012.

'Le Mans 24 Hours 1959', (http://www.racingsportscars.com/photo/Le_Mans-1959-06-21.html?sort=Number). Racing Sports Cars. http://www.racingsportscars.com/photo/Le_Mans-1959-06-21.html?sort=Number. Retrieved 7 June 2012.

'Roy Salvadori: Archive', (http://www.racingsportscars.com/driver/archive/Roy-Salvadori-GB.html?page=6). Racing Sports Cars. http://www.racingsportscars.com/driver/archive/Roy-Salvadori-GB.html?page=6. Retrieved 7 June 2012.

Wikipedia contributors, '1959 24 Hours of Le Mans', Wikipedia, The Free Encyclopedia, 6 March 2012, 12:51 UTC, http://en.wikipedia.org/w/index.php?title=1959_24_Hours_of_Le_Mans&oldid=480485018 accessed 7 June 2012
Recent Articles
2013 Monaco Grand Prix - PreviewFormula One's most famous race, the Monaco Grand Prix, takes place around the streets of the principality on Sunday 26 May for the 71st time.

◾ Just three of the past 30 Monaco Grands Prix have been won by a car starting outside the top three
◾ The race has a very high 80% risk of Safety Car intervention with a total of 14 Safety Car periods in the past ten years
◾ Last year's race featured just 25 pit stops for tyres, the second lowest figure of the entire season (after Austin, 24 stops)
....
Spectacular 1936 Delahaye Type 135 Competition Court Coupe and 1969 Ford GT40 MKI take Best in Show at the Concours d'Elegance of TexasHouston, Texas. May 17, 2013. Last weekend, the award winning La Torretta Lake Resort & Spa in Montgomery, Texas, played host to the biggest celebration of vintage motoring in Texas, welcoming thousands of visitors through its doors for The Houston Classic Weekend and 2nd annual Concours d'Elegance of Texas. The weekend got off to a high-octane start when Concours participants took to the open road on the Texas Tour d'Elegance, led by Richard Rawlings of Fast N' Loud fame, in a newly re-s....
Honda To Participate In The Fia Formula One World Championship05/16/2013 - TOKYO, Japan
Honda Motor Co., Ltd. today announced its decision to participate in the FIA Formula One (F1) World Championship from the 2015 season under a joint project with McLaren, the UK-based F1 corporation.

Honda will be in charge of the development, manufacture and supply of the power unit, including the engine and energy recovery system, while McLaren will be in charge of the development and manufacture of the chassis, as well as the management of the new team, McL....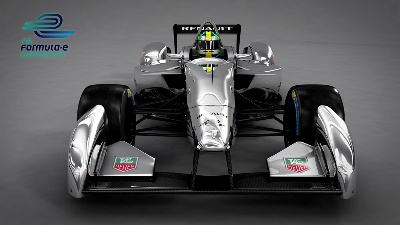 TAG HEUER SIGNS MAJOR GLOBAL PARTNERSHIP WITH FIA FORMULA E CHAMPIONSHIPLONDON (May 15, 2013) - TAG Heuer, the world's number one manufacturer of luxury timepieces inspired by sport, has signed on as Official Timekeeper, Official Watch and Chronograph and Founding Partner of the FIA Formula E Championship.

The agreement was signed at TAG Heuer's headquarters in La Chaux-de-Fonds, Switzerland by Jean-Christophe Babin, President and CEO of TAG Heuer (on the right), and Alejandro Agag, CEO of Formula E Holdings.

'Teaming up with Formula E, the world's top competi....
RED BULL IS FOURTH AND FIFTH AS ALONSO REIGNS IN SPAINSebastian Vettel retained his lead in the fight for the Formula One Drivers' Championship with fourth place at the Spanish Grand Prix, while Mark Webber improved from seventh at the start to a well-deserved fifth place.

After qualifying third, Seb made a great start to pass Lewis Hamilton for second place and set about chasing down pole winner and leader Nico Rosberg. However, in his first stop Sebastian lost his position to Alonso and dropped back. Alonso soon passed Rosberg for the lead and....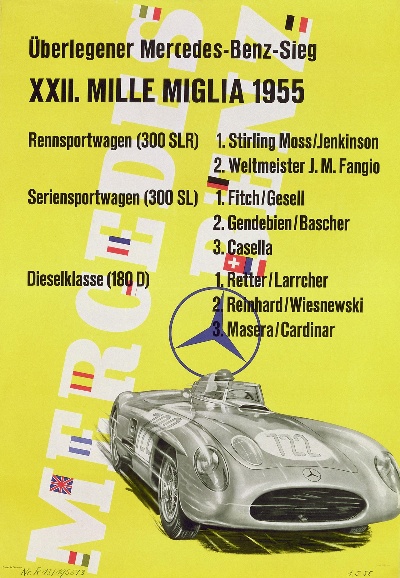 MILLE MIGLIA: MERCEDES-BENZ AS MAIN AUTOMOTIVE SPONSOR- Green light given for long-term partnership
- Another brand ambassador at Mille Miglia 2013: Marcel Tiemann

Mercedes-Benz is the main automotive sponsor of Mille Miglia. The corresponding agreement was reached between Mercedes-Benz Classic and 1000 Miglia S.R.L. in Brescia (Italy), with the aim of establishing a long-term collaboration. Mercedes-Benz Classic will be represented at this year's event with a number of vehicles, as well as five famous faces taking up their position at the star....
Vettel And Coulthard Versus The Sochi CircuitSebastian Vettel, Infiniti's Director of Performance, and David Coulthard drive much of Russia's new Sochi Circuit, which is still under construction, in a pair of Infiniti M cars and give their thoughts and comments ahead of the Krasnodar Krai region's inaugural Grand Prix in 2014.

Once complete, the 3.7 mile Sochi Olympic Park Circuit, which will host the 2014 Winter Olympic Games, will be the third longest circuit on the Formula One calendar behind Spa-Francorchamps in Belgium and Silverst....
Stars Of Film, Fashion, Sport And Motorsport To Drive With Jaguar Heritage Racing In Mille Miglia 2013- Jaguar previews its entry into the 2013 Mille Miglia with short film featuring David Gandy, Yasmin Le Bon, Norman Dewis and Alex Buncombe: http://www.youtube.com/watch?v=eEkckuR8E-k&feature=youtu.be
- Jaguar Heritage Racing enters three C-Type and three XK120 classic cars into famous event
- Jaguar 'Bloodline' of sports cars to be celebrated with new F-TYPE joining the 1,000 mile tour

(MAHWAH, N.J.) - May 10, 2013- Jaguar has curated a unique team of drivers for its Jaguar Herita....
blog comments powered by

Disqus