Major improvements for upgraded Kia Sorento
• Fresh, new look exterior with LED lights and 19-inch alloy wheels
• Extensive range of new convenience and safety technologies
Kia's hugely successful Sorento SUV will receive a host of significant improvements when the new upgraded model goes on sale later this year in most markets. Significant changes include a re-engineered bodyshell, enhanced powertrains for best-in-class fuel economy with lower emissions, improved ride, handling and refinement, additional convenience and safety features, plus a fresh, new look for the exterior. 'Since its introduction in 2009, the second-generation Kia Sorento has achieved more than 620,000 sales around the world. Today, it is manufactured in Korea and the US, attracting over 130,000 US customers last year to rank as the best-selling Kia model in the States for the second year in a row,' commented Thomas Oh, Kia's Executive Vice President & COO of the International Busines Division. 'We have given very careful attention to owners' feedback, and the upgraded Sorento is not just a comstic exercise but a major step forward for our popular SUV.'
Kia's designers have created new headlamps with LED positioning lights, a new tailgate with LED rear combination lamps, new bumpers (front and rear) with vertical-axis fog lights and a larger area of body-color surface, and an expanded choice of wheels to include larger diameter (19-inch) alloys. Inside the five or seven-seater cabin, there are more soft-touch surfaces plus a new LCD instrument cluster, new centre stack with 7-inch display screen, and a new console featuring a straight-gate selector with a leather-booted lever on automatic transmission models – reinforcing the vehicle's more luxurious character. Offered in black or beige cloth or leather, the interior can be bathed in natural light through a larger optional panoramic sunroof with no centre cross beam and a powered blind.
Recent Articles
Honda Accord Named Automobile Magazine All-StarAccord recognized as one of the best and most significant models of 2013

05/22/2013 - TORRANCE, Calif. The Honda Accord was the only midsize sedan named to the prestigious 2013 Automobile Magazine All-Star's list. Automobile Magazine editors used a combination of factors to determine the list of ten All-Stars including results from performance testing, feature evaluation and overall value analysis.

'The Accord continues to demonstrate it's the one to beat in the hyper competi....
2013 Ram 1500 Named To 2013 Automobile Magazine All-StarsMay 21, 2013 , Auburn Hills, Mich. - The Ram 1500 has been named a 2013 Automobile Magazine All-Star by the publication's editorial staff for the third time in the past four years.

'The Automobile Magazine All-Star award puts the 2013 Ram 1500 on top of other half-ton trucks in the market,' said Reid Bigland, President and CEO – Ram Truck Brand, Chrysler Group LLC. 'This prestigious award doesn't just focus on new trucks but all current model trucks and we're proud to accept the honor.....
SCION FR-S NAMED 2013 AUTOMOBILE MAGAZINE ALL-STARTORRANCE, Calif. (May 21, 2013) – The Scion FR-S was named a 2013 AUTOMOBILE MagazineAll-Star today as part of the leading automotive publication's annual list. To earn its spot, industry judges evaluated the FR-S against all current model year vehicles on sale in the United States across all categories. The FR-S shares its spot with the Subaru BRZ.

In naming the FR-S, AUTOMOBILE Magazine highlighted the rear-wheel sport car's engaging driving experience and accessibility.

'The....
NISSAN PATHFINDER AND ALTIMA NAMED TO KELLEY BLUE BOOK'S 10 BEST FAMILY CARS LISTNASHVILLE, Tenn. – The reinvented 2013 Nissan Pathfinder was named to the top spot on the list of 10 Best Family Cars of 2013 from Kelley Blue Book's KBB.com today. The 2013 Nissan Altima also made this year's cut of KBB.com's top family-friendly vehicles. Each year, editors at Kelley Blue Book's KBB.com, the leading provider of new and used car information, develop their list of the 10 Best Family Cars based on characteristics that cater to unique family specifications and situations. ....
Celebrating A Milestone At Porsche: 100,000Th Panamera Leaves The FactorySuccess story based on innovative power and teamwork

Stuttgart / Leipzig. The Porsche plant in Leipzig, Germany, is producing the 100,000th Panamera today. Back in 2009, the decision to produce this new Porsche model series and manufacture the first customer vehicle started a success story.

'In over 120 countries, Panamera customers drive a Porsche that is 'Made in Leipzig' and sport this quality seal around the globe. The team and I are very proud of this,' said Siegfried B....
Available now from your authorised Mercedes-Benz dealer: Genuine accessories for the new E-ClassStuttgart. The Genuine Accessories range from Mercedes-Benz for the new E-Class Saloon and Estate comprises over 140 high-quality and practical products. The main focus is on advanced multimedia systems and elegant, sporty products from Mercedes-Benz Sport Equipment.

Mobility today is about more than just getting from A to B. With the multimedia products from the Genuine Accessories range, the driver of the new E-Class is mobile on the World Wide Web, too:

The Mercedes-Benz InCar H....
2014 MAZDA6 WINS NEMPA GENE RITVO AWARD FOR DESIGN AND ELEGANCE- MX-5 Miata Wins Favorite Entry-Level Convertible -

WASHINGTON, May 10, 2013 - Last evening, the all-new 2014 Mazda6 was presented with the prestigious Gene Ritvo Award for Design and Elegance from the New England Motor Press Association (NEMPA) in conjunction with Boston's Museum of Fine Arts and the Larz Anderson Auto Museum.

The Ritvo Award honors the best in design in the automotive world, whether it's a concept car, production vehicle, a marketing campaign or a particular elem....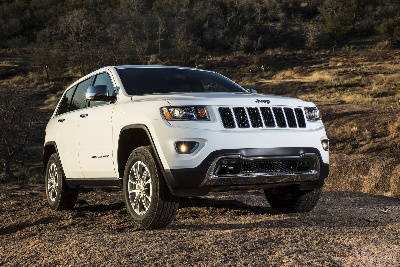 Jeep® Brand Receives Three Significant Awards From New England Motor Press Association- Jeep Grand Cherokee 'Official Winter Vehicle of New England' for third consecutive year
- 2011 Grand Cherokee captures Wheels TV 'Previously Owned Vehicle of the Year' award
- Mike Manley, Jeep Brand President and CEO, receives 2013 NEMPA Executive of the Year Award
- 2013 Ram 1500 4x4 named 'Best All-Weather Pickup Truck'

May 10, 2013 , Cambridge, Mass. - The Jeep® brand captured three significant awards here last evening at the New England Motor Press Association's (NEMPA) annua....
2014 ILX Acura
---
2014 MDX Acura
---
2014 RLX Acura
---
2014 A3 Sedan Audi
---
2014 R8 V8 Audi
---
2014 RS Q3 Audi
---
2014 Flying Spur Bentley
---
2014 5-Series BMW
---
2014 5-Series Gran Turismo BMW
---
2014 ActiveHybrid 5 BMW
---
blog comments powered by

Disqus