From 1896 to 1986 - Nearly a Century of Automobile History to be Offered in Unique Aalholm Collection Sale
Collectors from around the world are excitedly requesting catalogues to see in detail some of the diverse and highly-prized lots that will go under the hammer during RM Auctions highly anticipated Aalholm 'without reserve' auction, 12 August in Southern Denmark. Representing nearly a century of automobile manufacturing supplemented by some fascinating lots, including a Wright Brothers Replica Plane, a 1890s Danish Royal Train Carriage and a rare, highly-prized toy train set, the single-day sale of the Aalholm Automobil Museum is generating unprecedented interest from around the world. At one time, a significant and well-known attraction on the southern Danish island of Lolland, the Aalholm Automobil Museum, which had delighted visitors with its diverse and rare collection of cars from 1964 until 2007, is now available to be purchased in a once-in-a-lifetime, no reserve auction. Max Girardo, Managing Director of RM Europe says, 'The original brainchild of Baron J.O. Raben-Levetzau, this collection is notable for the sheer breadth of its diversity. There is truly something for everyone who would like to secure a piece of Aalholm history, with some spectacular star cars as well as numerous lots accessible to collectors on smaller budgets.' The collection is notable for a number of very early brass-era veteran cars from the late-1800s and early-1900s, with several of the cars eligible for the world-famous London to Brighton veteran car run in England. The sale features an exceptional roster of pre-1905 vehicles, including a very early 1896 Léon Bollée Voiturette (pictured top), a 1899 De Dion-Bouton Tricycle, a 1900 De Dion-Bouton Four-Seat Vis-à-Vis and a 1900 Decauville Roadster. Also on offer, a 1902 Lacroix de Laville La Nef Tricycle, a 1902 Rambler Model C Runabout, a 1902 Holsman High-Wheel Runabout, along with a Renault 10CV Limousine and a Ford Model A Runabout dating back to 1903, and a 1904 Delahaye Surrey-Top Tourer.
Representing motoring almost a century later, the sale will lift the hammer on a 1986 Jaguar XJ-6 Saloon, which was purchased new by Queen Ingrid of Denmark (1910–2000). A car which will undoubtedly be of strong interest to Danish collectors, it is accompanied by documentation of its royal provenance. Another more recent offering from the collection is a 1985 Ferrari Testarossa (pictured), an iconic supercar of the 1980s, showing just 12,700 kilometres on its 4,943 cc flat-twelve engine. This Rosso red Ferrari is yet another car to boast blue-blooded heritage, having reportedly been delivered new to a Venetian prince. Beyond the automobiles, one lot sure to catch the eye of serious collectors is the 1903 Wright Brothers Replica Plane, which although a replica, is thought to have been constructed between 1907 and 1909. The engine fitted is believed to be of the Renault type from the period 1918–1925, and it is possible that the plane might have been flown. The plane is an iconic Aalholm Collection piece as it was suspended from the ceiling of the main hall until the museum closed. Another key non-automotive lot on offer is the 1890s Danish Royal Train Carriage. A superb recreation, it consists of several different, grand compartments, one of which is paneled in exquisite, veneered wood from the ceiling to the floor. The seats are clothed in deep, rich, red velour, along with the arm and head rests, while in some areas the walls are covered with grand wallpaper hosting the Danish Royal emblem. The exterior of the train is painted a two-tone cream and navy blue with red coaching. This Danish Royal Carriage would be a magnificent piece in any collection. Train enthusiasts will also appreciate the 1920s Marklin Train Set (pictured). A present to Baron J.O. Raben-Levetzau for his 16th birthday, the train set was originally housed in one of the first-floor rooms in the Aalholm castle. There are seven engines and 58 carriages altogether, including petrol tankers, cranes, timber carriages and passenger carriages, along with approximately 60 meters of track. Among a long list of highlights, other notable entries for the sale include: • a 1911 Rolls-Royce 40/50 hp Silver Ghost Roi des Belges Tourer, the first car in the collection; • a much admired 1938 Bugatti 57C Stelvio Drophead Coupe by Gangloff; • a rare 1931 Bugatti Type 40A Tourer; • a remarkably original, right-hand drive 1928 Mercedes-Benz Nürnburg Limousine; • a 1932 Hispano-Suiza HS26 Cabriolet-Victoria; • a very rare surviving 1938 Maybach Zeppelin DS8 Roadster; • a 1947 Delahaye 135 M Cabriolet; and • an unrestored 1963 Ferrari 250 GT/E. For full details on the Aalholm Automobil Collection sale or to view the complete digital catalogue, visit www.rmauctions.com or call RM's London office at +44 20 7851 7070. Images courtesy of RM Auctions
Recent Articles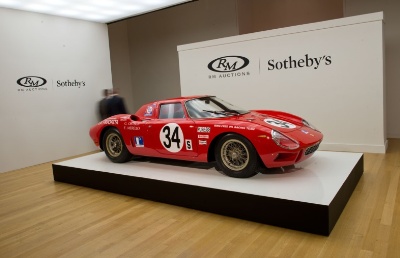 RM Auctions and Sotheby's Stun the Market with Incredible $63 Million 'Art of the Automobile' Sale in New York• RM Auctions and Sotheby's momentous Art of the Automobile auction generates $62,797,500 of sales in two hours of furious bidding
• Records tumble with the historic 1964 Ferrari 250 LM by Carrozzeria Scaglietti achieving $14,300,000 while the stunning 1938 Talbot-Lago T150-C SS Teardrop Cabriolet by Figoni et Falaschi sells for $7,150,000
• 93 percent of all lots sold to an international audience of bidders representing 17 countries
• Full results are available online at www.rmauctions.c....
Expert Symposium Delivered to Packed Room Ahead of 'Art of the Automobile' New York Sale• RM Auctions and Sotheby's deliver highly outstanding expert symposium to more than 700 people
• Six hugely influential and respected specialists set the scene in advance of truly groundbreaking Art of The Automobile sale
• Anticipation building for what is being regarded as one of the finest and most innovative collector car auctions ever held

NEW YORK, New York (November 20, 2013) – The eyes of the collector car community are firmly fixed on New York, as RM Auctions and Sotheby's,....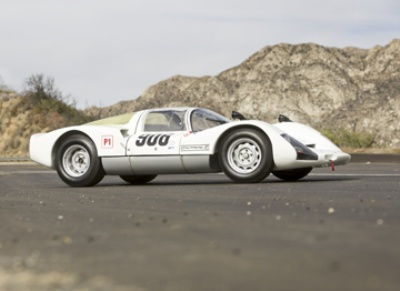 Sports and Racing Rarities Lead Early Highlights For RM's Two-Day Arizona Sale• RM Auctions returns to the Arizona Biltmore Resort & Spa in Phoenix from January 16–17 to kick off its 2014 collector car season
• Expanded to two days in 2014, the well-established sale will celebrate its 15th year by lifting the gavel on approximately 120 handpicked motor cars
• Early highlights span the spectrum of the market, led by a superb trio of sports and racing Porsches
• Annual sale kicks off RM's 2014 international auction calendar, which includes the company's highly anticipate....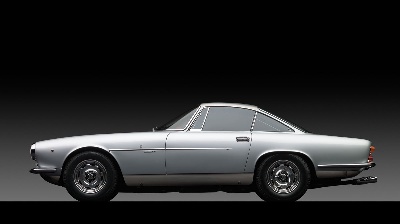 THE PINNACLE OF COLLECTOR CAR AUCTIONS: RM AND SOTHEBY'S OFFER A CENTURY OF AUTOMOTIVE HISTORY AND DESIGN IN NEW YORK CITY• Final countdown underway to RM Auctions and Sotheby's expertly curated Art of the Automobile sale, November 21, in New York City
• First major collector car auction to be held in Manhattan in over a decade; the sale's catalogue features examples of the upper echelons of design from each era of motoring
• Extraordinary exhibition that showcases all vehicles on offer will be held from November 18–20 on the 10th floor galleries at Sotheby's New York
• Official digital catalogue now availab....
DUKE AND DUCHESS OF WINDSOR'S 1941 CADILLAC TO BE AUCTIONED IN NEW YORK CITY• RM Auctions and Sotheby's offer one-of-one Cadillac custom built for the Duke and Duchess of Windsor, without reserve, November 21, in New York City
• Delivered to the royal couple at the Waldorf, the Cadillac — long thought to be destroyed —has been missing from the public eye since 1952
• Known affectionately as 'The Duchess,' this bespoke limousine is an important piece of automotive and society history
• Full sale details now available online at www.rmauctions.com

NEW YORK....
One of World's finest competiton car collections to be sold at RM's Paris sale• RM Auctions announces stunning Harburg Collection for its debut Paris sale, 4–5 February 2014
• Collection boasts a number of highly significant Porsche models, including a 1973 ex-Works 917/30 Can-Am Spyder, a 1982 ex-Works 956 956 Group C Sports-Prototype, a 1964 904 Carrera GTS, a 1959 356 A Carrera 1500 GT Speedster, and a 1987 959
• Other remarkable models to be offered in the collection include a 1955 Jaguar D-Type, a 1955 Ferrari 750 Monza Spider, the ex-Briggs Cunningham 1950 Aston M....
RM Auctions Continues Strong 2013 Auction Season with $9.6 Million Hershey Sale• RM Auctions generates more than $9.6 million in total sales, with 90 percent of all lots sold, at its annual Hershey, Pennsylvania, sale
• Top-sellers: superlative 1933 Chrysler CL Imperial Convertible Roadster achieves $704,000; 1910 Pierce-Arrow 48-SS Seven Passenger Touring, offered for first time in six decades, brings $687,500
• Estate collection of Jim Miller realizes $1,265,000, with numerous lots exceeding estimate
• Full results available online at www.rmauctions.com

B....
RM Auctions to Lift Gavel On Denmark's Famed Aalholm Automobile Collection• RM Auctions presents more than 175 vehicles from the Aalholm Automobil Museum 'without reserve' during a single-day auction, 12 August, 2012 in southern Denmark
• In operation from 1964 through 2007, the Aalholm Automobil Museum was regarded as one of Europe's largest and most exciting automotive collections
• Offering spans over 90 years of automotive history, highlighted by a great selection of veteran motor cars
• RM Auctions to display the 1925 Renault 10 CV Limousine from the Aalholm C....
2006 Ferrari FXX
---
2000 Skoda Fabia
---
1997 Skoda Felicia
---
1996 Bentley Azure
---
1995 Lancia Hyena
---
1994 Bugatti EB110 GT
---
1987 Ferrari F40
---
1984 Opel Manta 400 Group B Rally Car
---
1979 Maserati Merak SS
---
1978 Rondeau M378 Le Mans GTP
---