1990 Hungarian Grand Prix: The Third Time's the Charm
By: Jeremy McMullen
On March 1st, 1992 Williams would debut its new FW14B. On the outside, it would appear no different than the previous year's car. But underneath Newey's design would be an array of technology that would start a revolution in Formula One. Complete with a semi-automatic gearbox, active suspension, anti-lock brakes and traction control, the FW14B was well ahead of its time and it would usher in technology that would be in use more than a decade later. It would dominate the 1992 season and give Nigel Mansell his one and only World Championship. Less than nineteen months earlier, Williams would be floundering around the mid-pack with its two drivers Thierry Boutsen and Riccardo Patrese struggling to find form. However, on the 12th of August, at the Hungarian Grand Prix, Thierry Boutsen would be about to put together one of the most impressive performances ever seen in Formula One history. The stories couldn't have been any more dissimilar. In 1992, Williams would dominate winning ten of sixteen races and Nigel Mansell starting from pole in fourteen of the sixteen. 1990, however, would see Williams pull off a surprise victory in the San Marino Grand Prix with Patrese at the wheel. Otherwise, the only other podium finishes the team would have, leading up to Hungary, would be a 3rd at the United States Grand Prix and a 2nd in the British Grand Prix, both earned by Boutsen. But something special was about to happen in Budapest and it was doubtful anyone actually realized it. Coming into the race, the battle for the championship had tightened, but it in no way included either Boutsen or Patrese. After three straight wins by Alain Prost, Aryton Senna had recovered and managed to take the victory in the German Grand Prix at Hockenheim. Given the victory, and despite Prost's three-straight victories, Senna would actually lead the championship coming into Hungary. Thierry Boutsen would be a distant 4th tied with Nelson Piquet driving for Benetton, whom Boutsen had driven for a few years earlier.

At the German Grand Prix, the two Williams cars started the race 5th and 6th. That would be exactly how they would end it as well, but the gap to Aryton Senna, who would win the race, would be striking and would remind everyone of just how far off the pace the Williams FW13B actually was. Still, heading into practice and qualifying for the Hungarian Grand Prix, Boutsen and the Williams team knew they had an advantage. The advantage wasn't in some new aero package or an updated engine. Though the team would make improvements throughout the year to help claw back the distance between themselves and the other front-runners, the biggest advantage the team would have in Budapest would be the circuit itself. As Boutsen himself would relate, 'I knew the car was good. The Hungaroring was the only place where the car was performing well…When I say the car was good, I mean it was good up to a certain level.' The real test would be keeping the race and the competition within the level of performance of the FW13B. This would not be easy as the car lacked a number of admirable qualities that, say, the McLaren MP4/5B had in spades. One of the advantages the Hungaroring offered Boutsen and the Williams was its length. Measuring just 2.46 miles, the start/finish straight was really the only straight of any notable length. Once headed into the first turn, and safely through a couple of other areas on the circuit, it was an incredibly difficult circuit in which to pass. This would be good for a car that lacked outright speed. Secondly, as Boutsen would also relate, 'I could drive it in such a way that the tire wear was not as high as the other cars.' Boutsen and Williams would try and take advantage of these two advantages the circuit offered them. But to really take advantage of the situation the usually cool and unassuming Belgian would have to do something he had never done before in all of his career Formula One starts—he needed to take pole. On a sunny and hot weekend, Boutsen would set out to take part in qualifying needing the absolute best lap of his life to take advantage of the situation the Hungaroring presented him. Although known for his qualities in a race, Boutsen would be going against just about everything everyone knew about him. Not only would he have to ask more than what the car could really give, but he would also have to beat the great Ayrton Senna, Alain Prost, Nigel Mansell and others in the process. Amazingly, Boutsen would do what nobody expected. He would go out in qualifying and would end up posting the fastest time around the circuit with a lap time of 1:17.919 beating his Williams teammate Riccardo Patrese by a mere three-hundredths of a second. And so, amazingly, it would be an all Williams front row with Boutsen on pole. The results from qualifying let on that this would be a very special race indeed. But while Boutsen had to do something almost entirely miraculous to gain the pole, the real challenge would be the race itself. Of course, the race itself is always the real challenge. But in order for Boutsen to convert the pole into victory, he and his team would have to adopt tactics that would require absolute perfection, bravery and no mistakes over the course of 77 laps. Boutsen had shown his metal in his two previous victories as they came in extremely wet conditions testing his concentration and commitment. But the 1990 Hungarian Grand Prix would be contested on an entirely different level. Boutsen would have just one option if he wanted to taste victory once more. Recollecting the race, Boutsen would clearly state his approach, 'So my tactic was to stay out the whole race, no pitstops for tires at all.' Powering away from the grid at the start of the race, it would be a drag race between Boutsen and Patrese with Berger right there as well. Boutsen would squeeze out Patrese and it seemed Senna would try around the outside heading into the first turn. But as they came out of the long turn one it would be Boutsen in the lead ahead of Berger. Boutsen was where he wanted to be. He just needed to convert it into a victory. It certainly would not be easy. Despite the fact the Williams had been achieving quite a bit less tire wear than the rest of the field, the fact of the matter was that the race was 77 laps long. That would be an incredibly long time on one set of tires. Everything seemed to say that it was not possible. Lap after lap Boutsen would have to be perfect. He would have to prevent any sliding around, wheelspin, locking up the wheels and any off-road excursions. This would not be an easy maneuver over the course of 77 laps. Despite needing to be extremely careful, Boutsen would increase his lead over Berger through the first 10 laps of the race. Most everyone held position throughout the first 20 laps or so of the race. Senna would finally get by Jean Alesi but would almost immediately suffer from a puncture and would have to stop for tires, which would drop him down nearly out of the top ten. Notoriously difficult to pass, the Hungaroring would frustrate many drivers and would cause others to hope and pray for attrition to help them rise up through the order. Prost would have dearly loved for this to happen for him but transmission failure and a spin would cause him to be helpful to others instead. Jean Alesi would then help others when he ran into the slower Minardi of Pierluigi Martini. In the meantime, Boutsen continued in the lead frustrating Berger. Berger would head into the pits for new tires in order to mount a challenge for the lead. Mansell would try and pass Patrese but would have the door shut on him causing both Alessandro Nannini and Aryton Senna to go through. Patrese would stay out on the circuit for a few more laps and would hold up Nannini and Senna heading into the last 20 laps of the race. With a little more than 10 laps remaining in the race, Boutsen was still holding onto the lead of the race. He had not put a foot wrong throughout and was performing incredibly well as the pressure began to mount from behind. Senna wanted to challenge for the lead but needed to get by Nannini. He would make his move going into the chicane. He would go in a little hard and would end up launching Nannini off the circuit. Senna, amazingly, would emerge unscathed and not far behind Boutsen. Eight laps later, Berger would collide with Mansell and both would be out of the race. Boutsen was still in the lead of the race but Senna was closing fast being on fresher tires. It was too late for Boutsen to stop. He was either going to make those tires last for the last 5 laps, or, it was all going to fall apart a couple of laps before then. In those wet victories Boutsen had shown a coolness that would see him come through absolutely treacherous conditions to earn the victory. He had had to be perfect throughout the whole of this race without the benefit of wet weather to help preserve the tires. Setting off on the last couple of laps, Boutsen had Senna right on his backside applying incredible pressure. The two men may have been good friends away from the circuit, but it was clear Senna was giving his friend no quarter this day. Still, Boutsen would return the favor by holding the Brazilian off at every turn. The last lap would be filled with tension and drama. Boutsen had driven the race of his life and many would feel he was already the moral victor and deserved the victory, but he was 2.46 miles away from victory, plenty of time for Senna to take yet another victory. It was clear there was nothing left of Boutsen's tires, but he would not give up. Senna couldn't get any closer without having a share of the lead himself, but he just could not get by. In spite of all the odds, Boutsen would come around the final turn one last time and would power his way down the straight, and across the line, to take an absolutely stupendous and miraculous victory by just two-tenths of a second over Senna. Nelson Piquet would come home a distant 3rd some twenty-seven seconds behind. It was a truly incredible performance by Boutsen and would have to be regarded amongst one of the very best in Formula One history. Not only had he dealt perfectly with all of the elements, but he also raced against one of Formula One's best in order to come away with the victory. It was a truly noble effort; one worthy of high praise. How close was it to not coming off? As Boutsen would later recall, 'At the end I was right on the limit, there was just no rubber left on the inside of the rear tires, none at all.' But it worked. He had to perform flawlessly for 77 laps, and he did exactly that. It is doubtful that any other competitor in the field could have pulled off the same feet, such was the talent of the overlooked Belgian. But on that day, the last year in which he would drive for Williams before their years of dominance, he would make everyone take notice. Sources:
'Grands Prix/1990/Hungary', (http://www.manipef1.com/grandprix/1990/hungary/). ManipeF1. http://www.manipef1.com/grandprix/1990/hungary/. Retrieved 5 July 2012.

'Grand Prix Results: Hungarian GP, 1990', (http://www.grandprix.com/gpe/rr494.html). GrandPrix.com. http://www.grandprix.com/gpe/rr494.html. Retrieved 5 July 2012.

'Seasons/1992', (http://www.manipef1.com/seasons/1992/). ManipeF1. http://www.manipef1.com/seasons/1992/. Retrieved 5 July 2012.

Wikipedia contributors, 'Williams FW14', Wikipedia, The Free Encyclopedia, 14 April 2012, 13:55 UTC, http://en.wikipedia.org/w/index.php?title=Williams_FW14&oldid=487338444 accessed 5 July 2012

'1990 World Drivers Championship', (http://www.silhouet.com/motorsport/archive/f1/1990/f190.html). 1990 World Drivers Championship. http://www.silhouet.com/motorsport/archive/f1/1990/f190.html. Retrieved 5 July 2012.
Recent Articles
2013 Monaco Grand Prix - PreviewFormula One's most famous race, the Monaco Grand Prix, takes place around the streets of the principality on Sunday 26 May for the 71st time.

◾ Just three of the past 30 Monaco Grands Prix have been won by a car starting outside the top three
◾ The race has a very high 80% risk of Safety Car intervention with a total of 14 Safety Car periods in the past ten years
◾ Last year's race featured just 25 pit stops for tyres, the second lowest figure of the entire season (after Austin, 24 stops)
....
Honda To Participate In The Fia Formula One World Championship05/16/2013 - TOKYO, Japan
Honda Motor Co., Ltd. today announced its decision to participate in the FIA Formula One (F1) World Championship from the 2015 season under a joint project with McLaren, the UK-based F1 corporation.

Honda will be in charge of the development, manufacture and supply of the power unit, including the engine and energy recovery system, while McLaren will be in charge of the development and manufacture of the chassis, as well as the management of the new team, McL....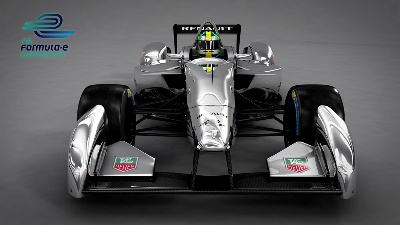 TAG HEUER SIGNS MAJOR GLOBAL PARTNERSHIP WITH FIA FORMULA E CHAMPIONSHIPLONDON (May 15, 2013) - TAG Heuer, the world's number one manufacturer of luxury timepieces inspired by sport, has signed on as Official Timekeeper, Official Watch and Chronograph and Founding Partner of the FIA Formula E Championship.

The agreement was signed at TAG Heuer's headquarters in La Chaux-de-Fonds, Switzerland by Jean-Christophe Babin, President and CEO of TAG Heuer (on the right), and Alejandro Agag, CEO of Formula E Holdings.

'Teaming up with Formula E, the world's top competi....
RED BULL IS FOURTH AND FIFTH AS ALONSO REIGNS IN SPAINSebastian Vettel retained his lead in the fight for the Formula One Drivers' Championship with fourth place at the Spanish Grand Prix, while Mark Webber improved from seventh at the start to a well-deserved fifth place.

After qualifying third, Seb made a great start to pass Lewis Hamilton for second place and set about chasing down pole winner and leader Nico Rosberg. However, in his first stop Sebastian lost his position to Alonso and dropped back. Alonso soon passed Rosberg for the lead and....
Vettel And Coulthard Versus The Sochi CircuitSebastian Vettel, Infiniti's Director of Performance, and David Coulthard drive much of Russia's new Sochi Circuit, which is still under construction, in a pair of Infiniti M cars and give their thoughts and comments ahead of the Krasnodar Krai region's inaugural Grand Prix in 2014.

Once complete, the 3.7 mile Sochi Olympic Park Circuit, which will host the 2014 Winter Olympic Games, will be the third longest circuit on the Formula One calendar behind Spa-Francorchamps in Belgium and Silverst....
Bravo Señor Räikkönen!F1® Flamenco ends in Spanish silverware for Super-cool Kimi

With a performance that captured the imagination of every motorsport fan around the world yesterday, the Lotus F1® Team rose to the occasion for the fifth round of the FIA 2013 Formula One® World Championship competition that played out under sunny Spanish skies at Barcelona's Circuit de Cataluñya. The Enstone based black and gold troupe served the Lotus name proudly with Kimi delivering a P2 finish and a points haul that pla....
Alfonso Albaisa Named Executive Design Director For InfinitiAlfonso Albaisa (48) has been appointed Executive Design Director for Infiniti, effective April 1, 2013. Albaisa will be leading the global Infiniti Design team and be responsible for further developing the design of all future Infiniti vehicles and concept cars. He will be based at the company's Design Center in Atsugi, Japan.

'We continue to set up Infiniti for further growth in the premium segment,' said Johan de Nysschen, President of Infiniti Motor Company Ltd. 'Design will play a pivota....
1970 Monaco Grand Prix: A Reversal of FortunesIn gambling and sports there is one word that seems to be absolutely foundational to both—luck. Heading into the 1970 season Jack Brabham had had his share of luck. Jochen Rindt, on the other hand, seemed to have none of it. This would all change on the 10th of May, 1970.

Jochen Rindt had come into Formula One during the mid-1960s and was certainly fast straight-away. Often one of the quickest drivers on the circuit, Rindt would find his choice of teams to be his biggest letdown as the reliab....
2014 ILX Acura
---
2014 Logan MCV Dacia
---
2014 Q50 Infiniti
---
2014 CLA-Class Mercedes-Benz
---
2014 Sprinter Mercedes-Benz
---
2014 Mirage Mitsubishi
---
2013 ILX Acura
---
2013 MDX Acura
---
2013 LaCrosse Buick
---
2013 Regal Buick
---
blog comments powered by

Disqus