Historic Aston Martin DB3S Sports Racing Car Joins RM's Monterey Sale
A rare and spectacular 1955 Aston Martin DB3S Sports Racing Car, chassis DB3S/118, is the latest multi-million-dollar entry to join RM's highly anticipated Monterey sale, August 17–18 in California. Noteworthy for its outstanding provenance, rarity, and trendsetting Aston Martin design, the DB3S is widely considered one of the most attractive and elegantly designed sports racing cars of the post war period—a masterpiece of David Brown's vision, executed stunningly in aluminum from the characteristic 'humped oval' grille to the classic cut-away front fenders. Unveiled today in RM's digital Monterey catalogue (now online at www.rmauctions.com), it joins a superlative roster of investment-quality automobiles set to cross the podium at the Portola Hotel & Plaza and Monterey Conference Center next month. 'Enthusiasts at Monterey in August consistently look for the finest sports racing cars with which to participate in events around the world, from the Historics at Laguna Seca to the Mille Miglia,' says Rob Myers, Chairman & Founder, RM Auctions. 'We are thrilled to be offering this superb DB3S at our sale this year on behalf of its gentleman owner. A fantastic car with great history, it reflects our commitment to offering our clients the world's finest motor cars.' Ordered new by Dutch gentleman racer, Hans Davids, and appropriately finished in the distinctive national racing livery of 'Dutch Racing Orange,' the striking 1955 Aston Martin DB3S Sports Racing Car, chassis DB3S/118, boasts outstanding provenance from new. One of just 21 'customer cars' produced for privateer competition, significantly, 118 was fitted with the Works competition twin-plug head by the factory in its first year. Piloted by Davids, it finished on the podium at Goodwood in April 1956 before tackling some of Europe's most challenging circuits. Among its greatest successes were two victories at Davids' native track in Zandvoort. Davids eventually sold 118 to Paul Hyatt, a captain in the U.S. Merchant Navy, who imported the car to the United States where it continued its strong racing record before passing through a series of other distinguished caretakers, including two well-known Aston collectors who carefully maintained the car for 48 years. Today, widely regarded as one of the most correct and original Aston Martin sports racers, 118 retains its original chassis, numbered engine, and bodywork. Fully documented and with known ownership from new, it offers its next owner the unique opportunity to be a part of Aston's remarkable racing legacy and to participate with 118 at events around the world. (Est. $3,500,000–$4,000,000).

'Aston made very few sports racers in their storied history, with a mere 21 DB3S models available to privateers. DB3S/118 is among the best of the examples extant, with a fully documented race and ownership history and a factory engine upgrade to the 'Works competition' twin-plug head specification in its first year and which is still retains today,' adds Don Rose, RM Car Specialist. 'An important and fascinating car, you will not see another one in its brilliant orange Dutch national racing livery, as it was when it took first place at its native Zandvoort circuit two years running.' The historic DB3S will be surrounded by a magnificent group of other important Aston Martins at RM's upcoming Monterey sale, including: • a remarkably original, race bred 1960 Aston Martin DB4GT, chassis number DB4GT/0104/L, the fourth DB4GT produced and just two owners from new, the last of which owned the car from 1967 through until 2012 (Est. $1,500,000–$1,900,000); • a concours-quality restored 1967 Aston Martin DB6 Volante, chassis number DBVC/3635/R, one of only 140 Volante (convertible) DB6s built (Est. $850,000–$1,100,000); • a matching numbers 1962 Aston Martin DB4, chassis number DB4/794/L, stunning in Deep Claret with Terra Cotta upholstery, and the recent beneficiary of a ground-up restoration by marque specialists (Est. $475,000–$550,000); and, • a historically significant 1950 Aston Martin DB2 Coupe, chassis number LML/50/13, the 13th DB2 produced and part of Briggs Cunningham's 1950 three-car entry at Sebring (Est. $375,000–$475,000; offered without reserve). 'As a group, these five automobiles represent the finest, most important offering of Aston Martins available anywhere in the world today. Collectively, they are representative of the growing interest in the famous British marque which most effectively challenged Italy's dominant prancing horse,' Rose adds. A tradition spanning over 25 years, RM's highly anticipated Monterey, California sale, held during the same weekend as the prestigious Pebble Beach Concours d'Elegance, returns to the Portola Hotel & Spa and Monterey Conference Center, August 17–18. In 2011, RM once again achieved the highest results of the Monterey week, generating more than $80 million in sales, the highest auction tally ever achieved on the Monterey Peninsula. For further information on the 2012 sale, including a full list of entries and RM's digital Monterey catalogue, please visit www.rmauctions.com or contact RM Auctions at +1 519 352 4575.
Recent Articles
Spectacular 1936 Delahaye Type 135 Competition Court Coupe and 1969 Ford GT40 MKI take Best in Show at the Concours d'Elegance of TexasHouston, Texas. May 17, 2013. Last weekend, the award winning La Torretta Lake Resort & Spa in Montgomery, Texas, played host to the biggest celebration of vintage motoring in Texas, welcoming thousands of visitors through its doors for The Houston Classic Weekend and 2nd annual Concours d'Elegance of Texas. The weekend got off to a high-octane start when Concours participants took to the open road on the Texas Tour d'Elegance, led by Richard Rawlings of Fast N' Loud fame, in a newly re-s....
WHAT IS THE MILLE MIGLIA?Numerous attempts have been made to answer the question 'What exactly is the Mille Miglia?' and the responses have been carefully considered and contemplated. Many of the answers are more than valid, as they involve a Red Arrow race that encompasses a multitude of shades, facets and colors.

According to the online encyclopedia known as 'Wikipedia', the Mille Miglia is defined as the following:

'The Mille Miglia was an open-road endurance race which took place in Italy twenty-four times fro....
The BMW 328: Driving to victory for 75 years. BMW Group Classic at the 2013 Mille Miglia.BMW Group Classic is about to enter the 2013 Mille Miglia suffused with memories of a glorious premiere. It was 75 years ago that the BMW 328 sports car first lined up among the starters for this legendary long-distance event. Now BMW Group Classic is dispatching nine such models to compete in the latest edition of this historic round trip. The squad of BMW 328 models will delight classic car enthusiasts, while once again paying tribute to the tradition-steeped association between BMW and the Mi....
ICONIC BLOWER BENTLEYS PRIMED FOR MILLE MIGLIA CHALLENGEFamous, supercharged Bentleys set for 1,000 mile Italian epic
•'Bentley Boy' Tim Birkin's 1930 Le Mans racer leads charge
•Original Bentley Motors 'demonstrator' completes team

(Crewe, 14 May 2013) Bentley Motors will compete in this year's Mille Miglia with two unique 4 ½ litre Supercharged 'Blowers'; a 1930 Le Mans race car belonging to perhaps the most famous and daring of the Bentley Boys and a company demonstrator that is still going strong even after nine decades on the road.

The N....
Pinehurst Concours Economic Impact Approaches $2 MillionVILLAGE OF PINEHURST, N.C. (May 13, 2013) – The inaugural Pinehurst Concours d'Elegance and the events surrounding the vintage auto showcase attracted more than 5,000 fans, and its economic impact approached $2 million despite unseasonably cool temperatures the first weekend of May, officials said.

'Having an event the caliber of a Concours in Moore County is significant, especially as it grows in recognition and importance in the Southeast,' said Caleb Miles, president and CEO of the Pinehur....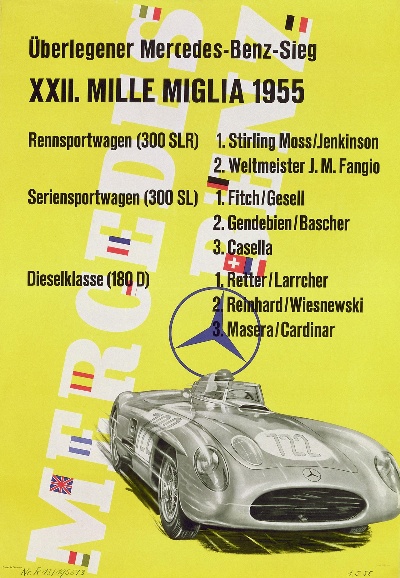 MILLE MIGLIA: MERCEDES-BENZ AS MAIN AUTOMOTIVE SPONSOR- Green light given for long-term partnership
- Another brand ambassador at Mille Miglia 2013: Marcel Tiemann

Mercedes-Benz is the main automotive sponsor of Mille Miglia. The corresponding agreement was reached between Mercedes-Benz Classic and 1000 Miglia S.R.L. in Brescia (Italy), with the aim of establishing a long-term collaboration. Mercedes-Benz Classic will be represented at this year's event with a number of vehicles, as well as five famous faces taking up their position at the star....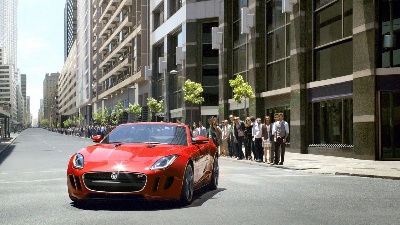 JAGUAR UNVEILS GLOBAL ADVERTISING CAMPAIGN TO LAUNCH THE F-TYPE- Jaguar F-TYPE arrives in U.S. retailers this month, starting at $69,000*
- Primary spots focus on F-TYPE's visceral impact
- Jaguar North America launches social media campaign, #MyTurnToJag, engaging consumers with the opportunity to experience the all-new F-TYPE
- U.S. campaign extensions include driving features with San Francisco 49er Colin Kaepernick; ESPN's Stuart Scott, and an initiative with ABC's 'Jimmy Kimmel Live'

(MAHWAH, N.J.) – May 13, 2013 – Today, Jaguar announced ....
2014 Z4 BMW
---
2014 LaFerrari Ferrari
---
2013 Disco Volante Touring Alfa Romeo
---
2013 DB9 Aston Martin
---
2013 Z4 BMW
---
2013 Zagato Roadster BMW
---
2013 Camaro ZL1 Chevrolet
---
2013 Corvette 60th Anniversary Package Chevrolet
---
2013 Viper GTS Launch Edition Dodge
---
2013 MP4-12C Can-Am Edition Racing Concept McLaren
---
blog comments powered by

Disqus