Sun Sets On Sensational Silverstone Classic
The world's biggest motor racing festival, the Silverstone Classic powered by the AA, yesterday drew to a close after delivering 24 exhilarating races on the sun-kissed Silverstone Grand Prix circuit as well as a feast of off-track entertainment for a record number of visitors. During the weekend more than 1000 race entries from GT, saloon, single-seater and sportscars covering the full spectrum of motor sport from the Thirties right through to the Nineties produced some of the most exciting on-track action seen all year in the UK. The Classic also firmly lived up to its 'Rocking and Racing' theme with a number of top-class twilight music acts performing for thousands of public and adding to the event's vibrant carnival atmosphere. Event director Nick Wigley commented: 'Summer returned in style just in time for another truly memorable Silverstone Classic. There were so many highlights with fantastic racing, amazing parades, the birth of AA World and some fabulous live music and, not surprisingly, taking all that into account a new record crowd.'
Sunday started with wins for two drivers who narrowly missed out on victories on Saturday. David Methley and Simon Hadfield, who both spun away their chances the previous day, were this time not to be denied as they triumphed in Formula Juniors and the Peter Gethin Trophy for F5000 and F2 cars. Coincidentally Saturday's two winners Jon Milicevic and Michael Lyons both retired while Sam Wilson and Martin Stretton again took runners-up results. John Young and Andrew Smith won the Woodcote Trophy for pre-56 sportscars race but it wasn't enough to prevent Saturday's winners, brothers John and Gary Pearson who finished second yesterday in their iconic Jaguar D-type, from claiming overall victory when the two results were combined. Gary Pearson and past Le Mans 24 Hours winner Jackie Oliver looked set to clinch the prestigious Royal Automobile Club Tourist Trophy race for pre-63 GT cars until their Ferrari stopped in the pit lane. Nick Naismith and John Young's Aston Martin breezed by for the win on the road. However, it was third-placed Wolfgang Friedrichs and David Clark in the Aston Martin Project 212 – the first car eligible for the TT to cross the line – who were awarded the prestigious piece of silverware… It was the same top three as Saturday in both the HGPCA pre-1961 front-engined GP cars and Fujifilm Touring Car Trophy races, Roger Wills and Rick Pearson first past the post respectively. Bill Coombs made it a double in the Daily Express International Trophy for Grand Prix Masters in arguably the most exciting race of the weekend. While he held the lead throughout, his Tyrrell was in a seemingly constant wheel-to-wheel dice with Steve Hartley's Arrows. Both then came under threat from mid-distance from the rapidly closing Michael Lyons who had been unfortunate not to win on Saturday. Lyons briefly made it into second before settling for third. Similarly, Gareth Evans added to his Saturday victory with a second Group C sportscar win and also set the fastest race lap of the weekend, but only after a ferocious battle with Herve Regout who was dramatically passed for second just a few corners from home by recent Le Mans 24 Hours star Nicolas Minassian. Evans's 'Silver Arrows' Mercedes C9, Minassian's Lancia LC2 and Regout's Porsche 962 were among the most evocative cars seen during the weekend… Earlier Woodcote Trophy winner Andrew Smith then teamed up with Oliver Bryant to win the mini-endurance race for Sixties Le Mans cars. Bryant needed to call on all his skill, though, to see off Martin Stretton whose Ferrari 512M – another of the event's stand-out cars – had briefly nosed ahead just a few laps from home. Stretton would later be declared 'driver of the weekend' and received a top of the range B.R.M watch from event director Nick Wigley as his reward. Finally Jason Minshaw and Alex Buncombe achieved dominant wins in pre-66 rear-engined GP car and Jaguar E-type races as the sun set on another unforgettable Classic weekend. Podium results, Silverstone Classic, Sunday 22 July Historic Formula Juniors (9 laps) 1. David Methley, Brabham BT6, 21m21.193s 2. Sam Wilson, Cooper T59, +1.896s 3. Andrew Hibberd, Lotus 22, +11.178s Fastest lap: Wilson, 2m20.093s (93.76mph) Peter Gethin Trophy for F2 & F5000 (11 laps) 1. Simon Hadfield, Trojan 101, 21m54.553s 2. Martin Stretton, March 742, +0.124s 3. Neil Fowler, March 752, +15.883s Fastest lap: Stretton, 1m57.680s (111.62mph) Woodcote Trophy for Pre-56 Sportscars (12 laps) 1. John Young/Andrew Smith, Cooper Jaguar T33, 31m40.580s 2. John Pearson/Gary Pearson, Jaguar D-type, +6.077s 3. Nigel Webb/Anthony Reid, Jaguar C-type, +32.132s Fastest lap: Reid, 2m32.452s (86.16mph) Combined result (inc Sat's race): 1. Pearson/Pearson, 1hr03mins30.743s 2. Young/Smith, +4.372s 3. Webb/Reid, +37.714s Royal Automobile Club Tourist Trophy for Historic Cars Pre-63 GT (19 laps) 1. Nick Naismith/John Young, Aston Martin DB4, 51m04.925s 2. Ben Adams, Turner Mk2, +19.774s 3. Wolfgang Friedrichs/David Clark, Aston Martin DP212, +39.554s Fastest lap: Martin Hunt/Patrick Blakeney-Edwards, AC Cobra, 2m35.217s (84.63mph) HGPCA pre-61 Front Engine Grand Prix Cars (9 laps) 1. Roger Wills, Lotus 16 363, 21m50.119s 2. Philip Walker, Lotus 16 368, +33.697s 3. Eddie McGuire, Lotus 16 362, +45.259s Fastest lap: Walker, 2m23.785s (91.36mph) Fujifilm Touring Car Trophy 1970-2000 (9 laps) 1. Rick Pearson, Nissan Primera, 20m16.125s 2. Frank Wrathall, Vauxhall Cavalier, +11.861s 3. Richard Hawken, Nissan Primera, +20.985s Fastest lap: Pearson, 2m14.260s (97.84mph) Daily Express International Trophy for Grand Prix Masters (11 laps) 1. Bill Coombs, Tyrrell 009, 21m18.563s 2. Steve Hartley, Arrows A4, +0.210s 3. Michael Lyons, Hesketh 308E, +4.123s Fastest lap: Lyons, 1m53.548s (115.69mph) Group C Endurance Race Cars (15 laps) 1. Gareth Evans, Mercedes C9, 30m11.736s 2. Nicolas Minassian, Lancia LC2, +2.125s 3. Herve Regout, Porsche 962, +5.416s Fastest lap: Evans, 1m52.483s (116.78mph) World Sports Car Masters (23 laps) 1. Andrew Smith/Oliver Bryant, Lola T70, 51m45.466s 2. Paul Knapfield/Martin Stretton, Ferrari 512M, +0.802s 3. Steve Tandy, Lola T70 Mk3b (c), +39.078s Fastest lap: Stretton, 2m07.888s (102.71mph) HGPCA Pre-66 Rear Engine Grand Prix Cars (9 laps) 1. Jason Minshaw, Brabham BT4, 21m02.658s 2. John Harper, Brabham BT4, +10.692s 3. Rod Jolley, Cooper T45/51, +22.596s Fastest lap: Minshaw, 2m19.177s (94.38mph) Jaguar E-type Challenge (9 laps) 1. Alex Buncombe, 22m01.750s 2. Gregor Fisken, +15.141s 3. John Pearson, +19.533s Fastest lap: Buncombe, 2m24.289s (88.92mph)
Recent Articles
Grand Prix Circuits: Pau CircuitSome grand prix circuits just have a mythical status about them. Besides the drivers and great races, a lot of the equation comes down to how memorable the circuit truly is. In the case of the Pau Circuit, its sheer place in motorsport history and lore makes this tight, twisting circuit a true legend.

From its very beginnings, Pau would be at the heart of travel and transportation. Situated in a rather deep valley with the Pyrenees mountains lending an imposing back-drop, the area that would ....
EUROPEAN LE MANS SERIES 2013 – ROUND 2: 3 HOURS OF IMOLAALPINE AND NELSON PANCIATICI ON THE PODIUM

Nelson Panciatici and his co-driver, Pierre Ragues, crossed the finishing line of the 3 Hours of Imola in second place. With this first podium, the Signatech-Alpine team and their drivers are now in second place in the provisional rankings of the European Le Mans Series Championship.
For its roaring return to Imola, the Alpine marque did not pass on the opportunity to shine from first practice, with a best time for Nelson Panciatici. The perf....
The BMW 328: Driving to victory for 75 years. BMW Group Classic at the 2013 Mille Miglia.BMW Group Classic is about to enter the 2013 Mille Miglia suffused with memories of a glorious premiere. It was 75 years ago that the BMW 328 sports car first lined up among the starters for this legendary long-distance event. Now BMW Group Classic is dispatching nine such models to compete in the latest edition of this historic round trip. The squad of BMW 328 models will delight classic car enthusiasts, while once again paying tribute to the tradition-steeped association between BMW and the Mi....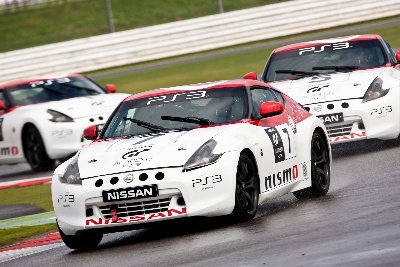 NISSAN AND PLAYSTATION ANNOUNCE BIGGEST EVER GT ACADEMY PROGRAMLONDON and PARIS - Nissan and Sony Computer Entertainment Europe have revealed that the innovative GT Academy competition will return for a fifth season. GT Academy 2013 will be the biggest yet, with more countries than ever before participating and the online gaming element of the competition set to be run in July on a demo of the hotly-anticipated Gran Turismo®6 game exclusively on PlayStation®3.

Since its inception in 2008, the highly acclaimed virtual-to-reality competition has att....
Volkswagen Builds New Plant In Changsha, South-Central China◾Planned annual capacity of 300,000 vehicles

Wolfsburg/Beijing, May 16, 2013: Today's groundbreaking marked the beginning of construction work on the new Volkswagen vehicle plant in Changsha in the province of Hunan, south-central China. The factory is being built in cooperation with the Chinese joint venture Shanghai-Volkswagen (SVW). 'We are expanding our capacity in China to four million vehicles per year by 2018 in order to meet demand from our Chinese customers,' Prof. Dr. Jochem ....
Audi Goes To Le Mans Aerodynamically Optimized◾Aerodynamic efficiency has clearly increased in 15 years
◾Micro-tube radiator optimizes airflow of Audi R18 e-tron quattro
◾Many losses caused by the regulations have been compensated for

Ingolstadt, May 16, 2013 – Five more weeks until the Le Mans 24 Hours celebrates its 90th anniversary. Over the period of 14 years, Audi has won this classic race eleven times and in doing so has consistently been delivering top performances in aerodynamics as well. They are a major reason for exce....
NISSAN REVEALS LE MANS 24 HOURS NISMO DRIVER LINE-UP• Real world of NISMO Connects with the Virtual World of GT Academy


LE MANS, France - NISMO Ambassador and Super GT racer Michael Krumm will join GT Academy winners and NISMO Athletes Lucas Ordonez and Jann Mardenborough at the Le Mans 24 Hours next month.

The three drivers will unite to race a Greaves Motorsport Zytek-Nissan in the LMP2 class. This class has an entry of 22 cars, 15 of which are powered by the NISMO-tuned Nissan VK45DE V8 engine.

LMP2 is expected to be the hardes....
2013 A450 Alpine
---
2013 Continental Le Mans Edition Bentley
---
2013 Mulsanne LeMans Edition Bentley
---
2013 W04 Mercedes-Benz
---
2013 208 T16 Pikes Peak Peugeot
---
2013 EV P002 TMG
---
2013 TS030 Hybrid Toyota
---
2012 A5 DTM Audi
---
2012 R18 e-Tron Quattro Audi
---
2012 Evora GTE Road Car Concept Lotus
---
blog comments powered by

Disqus