World's Oldest Four-Cylinder Car To Be Offered At Bonhams' Quail Lodge Sale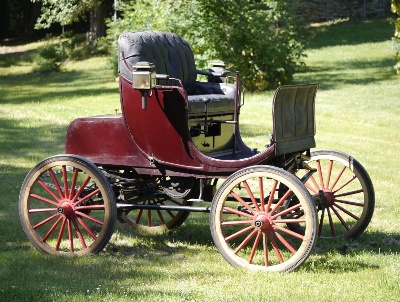 A long list of 'firsts' follows one of the most historical automobiles ever brought to auction. On August 17th in Carmel, California, an extremely rare, landmark automobile will be presented at auction by Bonhams. The 1895 Buffum 4-Cylinder Stanhope is the first Buffum automobile produced, the oldest four-cylinder car in the world, the oldest American car ever offered at auction, and the oldest gasoline-powered American car in private ownership. Created by H.H. Buffum in Massachusetts, the Buffum autocar was a marvel of advanced engineering. Spanning a production period of just 13 years with only around 70 automobiles produced, Buffum cars were never plentiful but they were state-of-the-art. In addition to developing the very first four-cylinder vehicle, Buffum created the first cataloged production American racecar, and the world's first production V8 automobile. This particular vehicle – the first time it has ever been offered for sale to the public – is the precursor to the pioneering Buffum legacy and therefore one of the most historic automobiles in America, if not the world.

Displayed for decades at the Princeton Auto Museum in Massachusetts (one of the first auto museums in the country) and later at the Owl's Head Transportation Museum in Maine, the car survives largely in original condition. And as one of the oldest functional cars in existence, it becomes ever more rare and unique when one considers that the number of pre-1897 American cars can be counted on one hand. 'As the world leaders in the sale of pioneering motorcars, Bonhams is delighted to offer a machine of such outright historical significance,' says Mark Osborne, Bonhams' Head of Motoring. 'It is our great pleasure to have been appointed to present this national treasure – the oldest American car ever offered at auction.' Seldom does an opportunity to acquire such an important piece of history arise. As the sole-surviving product of one of America's greatest automotive minds, this 19th Century motorcar is a machine of monumental importance. This and many others cars of significance will be offered at the 2012 Bonhams Sale of Exceptional Motorcars, Motorcycles and Automobilia scheduled for Thursday and Friday, August 16th and 17th at a new, larger and much more accommodating venue on the existing Quail Lodge grounds in sunny Carmel Valley. Please note that entry to the Bonhams previews and auctions does not require a ticket to The Quail: A Motorsports Gathering. To register to bid, order a catalog, and to learn more about this renowned two-day annual event, visit http://www.bonhams.com/quail.
Recent Articles
Swiss classic car investment tops Bonhams Paris portfolio• Two classic cars sourced in Switzerland more than double their estimates at Bonhams Grand Palais auction


Two motor cars sourced from the same Switzerland-based collector were among the top lots in the €13 million Bonhams sale at the Grand Palais in Paris on Thursday 7th February, selling for a combined total of €974,050.

Both vehicles were bought new by the late Dr Gentinetta and his wife Lotti, and were housed in Zermatt, Switzerland, until the sale this month. Dr Gentinetta, k....
Canadian-built motor car fit for royalty on offer as Bonhams returns to Oxford for annual saleEclectic auction will offer everything from a Ferrari to a Morris Oxford, via a Buick with royal connections

A single-owner collection of Canadian-built Buick motor cars, including one that was used by two future Kings of England, will be among the highlights of the upcoming Bonhams sale in Oxford, UK, on Saturday 2nd March.

Following the success of last year's auction, which recorded an outstanding 100 per cent sale rate, the Bonhams Motor Car and Automobilia departments will retu....
Rare example of final sports car produced by MG Rover to feature in Bonhams Oxford auction saleEclectic auction will offer a 2004 MG X-Power SV Coupé, together with everything from a Ferrari to a Buick with royal connections

A rare example of the last sports car produced by Birmingham-based MG-Rover will be among the highlights of the Bonhams sale in Oxford, UK, on Saturday 2nd March.

Following the success of last year's auction, which recorded an outstanding 100 per cent sale rate, the Bonhams Motor Car and Automobilia departments return to the regional Oxford salerooms for the f....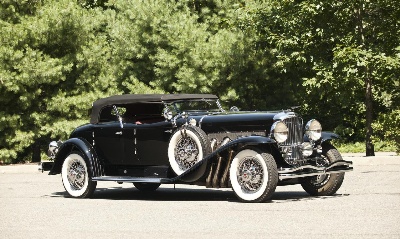 Unique American Classics join Bonhams' inaugural automobile auction next week in Boca Raton, FloridaIn just a few days Bonhams' anticipated automobile auction will take place at Florida's elegant Boca Raton Resort & Club. Held in conjunction with the Boca Raton Concours d'Elegance, the auction will host an impressive line-up of collectors' automobiles from around the world.

In addition to the many headlining European cars, Bonhams has consigned many American cars of noteworthy status.

The immaculately restored 1930 Duesenberg Model J Torpedo Phaeton (pictured) is a car that can only be d....
'Barn find' Aston Martin at Bonhams sale'Barn find' Aston Martin bought by its owner in 1972 for £1,500 could achieve 100 times that at Bonhams sale

This 1964 DB5 Sports Saloon, which has spent more than 30 years cocooned in a garage, is expected to realize between £150,000 and £200,000 when it goes under the hammer in May

An original-condition, 'barn-find' Aston Martin DB5 Sports Saloon is an early consignment for the 14th annual Bonhams sale of Aston Martin and Lagonda motor cars at the factory's Works department in Ne....
One-of-a-kind DB4GT with Italian-built coachwork offered at Bonhams sale in Aston Martin's centenary yearThe multiple award-winning 1960 Aston Martin DB4GT Bertone 'Jet' – the only one of its type ever built – is expected to realize between £2.8m and £3.8m when offered for sale in May

A unique Aston Martin DB4GT that was the last off the production line and is the only one of its kind with coachwork by Italian design house Bertone will be offered for sale at the 14th annual Bonhams auction of Aston Martin and Lagonda motor cars at Aston Martin Works in Newport Pagnell, UK, on Saturday 18th May.....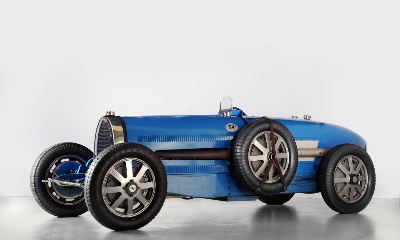 Les Grandes Marques du Monde au Grand Palais• Paris, The Grand Palais | 7 Feb 2013, session starting at 16:30 CET


Following the spectacular success of its 2011 sale at the historic automotive venue, Bonhams is delighted to announce a return to the Grand Palais in Paris in early 2013 during Rétromobile week. Already consigned for the 7th February sale is the outstanding ex-works Bugatti Type 54 that raced at Monza on 6th September 1931 in the hands of Achille Varzi (estimate €2.5 million - €3.5 million).....
Bonhams to offer the renowned Oldenburg family collection of classic automobiles at ScottsdaleMore than 30 American, British and Italian cars of various vintages head to Scottsdale, Arizona

Bonhams is honored to have been chosen to represent the highly esteemed Oldenburg Family Automobile Collection at its second annual Scottsdale Auction in January.

The extensive collection of more than 30 cars from the prominent horse breeding family includes multiple models of the same marque, including Ferrari and Jaguar.

The Italians

Leading the impressive assembly are ....
1981 Corniche II Rolls-Royce
---
1977 633CSi BMW
---
1973 Fidia ISO
---
1973 911 RS Carrera Porsche
---
1972 M19C McLaren
---
1970 701 March
---
1968 GT40 Ford
---
1966 T70 MKII Lola
---
1962 25 Lotus
---
1961 Silver Cloud II Rolls-Royce
---
blog comments powered by

Disqus