Rare, Historic Cadillacs On Display At Pebble Beach
Custom 'none-of-a-kind' Fleetwood V-16s from 1930s featured Aug.16-19 A pair of one-of-a-kind Cadillac Fleetwood V-16s that were available but never ordered by customers during the Great Depression will be among the cars on display at the annual Pebble Beach Concours d'Elegance in Carmel, Calif., this week. Cadillac's exhibit, open to the public Aug. 16-19 at Peter Hay Hill, features Cadillac's newest cars, along with the two custom-built Fleetwood Convertibles from 1934 and 1937. Each has a historically significant pedigree. A 1934 rumbleseat roadster model 5802 and a 1937 Phaeton model 5859 were part of Cadillac's made-to-order Fleetwood collection, featured in the 'build books' that customers used to select options for their cars. All other body styles were built for customers, but these two lavish models went unselected.
Decades later, noted automobile restorer and coachbuilder Fran Roxas built the Phaeton 5859 and Roadster 5802 from scratch, relying only on the original blueprints of Cadillac designer John Hampshire. Both have won best-in-class awards at the Pebble Beach Concours d'Elegance. The two one-of-a-kind models were rarely seen until being profiled in a recent Hemmings Classic Car article. Each recently sold at auction. The Phaeton 5859 sold for $962,500 and the Roadster 5802 for $1,001,000. Both vehicles are powered by Cadillac's legendary16-cylinder engine. Cadillac designers recently used the original drawings as inspiration for the Ciel Convertible concept car shown for the first time in the Cadillac exhibit at Peter Hay Hill in 2011. It will be on display again this week. Held annually since 1950, the Pebble Beach Concours d'Elegance is a premier exhibition of pre- and post-war automobiles and motorcycles, as well as concept cars from manufacturers across the world. In order to be showcased, vehicles must be a well preserved or accurately restored model of the original and offer 'historic value' in the form of engineering and design and craftsmanship among other factors from the vehicle's time period. 'The Cadillac Phaeton 5859 and Roadster 5802 are literally unlike any other vehicle ever built,' said Clay Dean, Cadillac design director. 'The Cadillac design team is still inspired by these two vehicles as we dream and conceive of future Cadillac entries.' Cadillac will also showcase a 1953 LeMans at this year's event. The LeMans, a relatively small and athletic design, is one of the famed Motorama show cars of the 1950s.
Recent Articles
CHRYSLER CANADA'S WINDSOR ASSEMBLY PLANT EMPLOYEES CELEBRATE CITY'S BIGGEST EVER TOY DRIVE• Chrysler Canada's Windsor Assembly Plant employees fill the holidays with joy for local kids with the donation of brand new toys valued at $26,000 which filled six Dodge Grand Caravan and Chrysler Town & Country minivans

• 11th anniversary of Windsor Assembly Plant employee campaign

• Biggest contribution from Windsor Assembly Plant employees to date

• 'Sparky's Toy Drive' provides toys to over 3,000 kids from roughly 1,200 families in Windsor-Essex County annually....
PORSCHE DELIVERED MORE THAN 14,000 NEW VEHICLES TO CUSTOMERS IN NOVEMBERAnniversary year sees continued demand for iconic 911 sports cars

Atlanta. In November 2013, Porsche AG has handed over the keys of more than 14,000 vehicles to customers – an increase of 9.5 percent on the same month last year. Between January and November 2013, the sports car manufacturer delivered 147,290 new cars to customers, a figure up 14.2 percent on the same period in 2012.

'Over the past few months, our attractive model range has helped us to achieve growth in all o....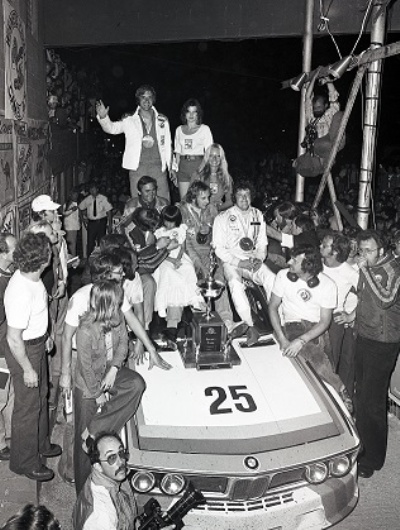 BMW's 'BATMOBILES' SET FOR 19th ANNUAL AMELIA CONCOURSScheduled to appear in the 19th Annual Amelia Concours' BMW 3.0 CSL 'batmobile class' are not only the 1975 Sebring 12 Hour and '76 Daytona 24 winners, but Alexander Calder's 1975 Le Mans 3.0 CSL with his trademark signature on the left rear fender.

BMW's 'Batmobile' racers were glorious mutants. They arrived from Europe wearing a frosting of giant wings, huge fender boxes and big spoilers, all powered by a 430 hp straight-six engine that made a glorious noise and propelled BMW's luxury cou....
400TH BUGATTI VEYRON SOLD – THE VEYRON BEGINS ITS FINAL LAPJust 50 models of the super sports car are still available

• 400th Veyron is a Grand Sport Vitesse 'Jean-Pierre Wimille' of the six-part edition 'Les Légendes de Bugatti'

• Head of Bugatti Wolfgang Schreiber, 'A unique success story about the most exclusive and luxurious super sports car brand in the world'


Molsheim, 5 December 2013. Bugatti has sold its 400th Veyron. Since the production run of the Veyron and its variants is limited to just 450 models, thi....
HORSEPOWER UNLEASHED – MOTIVATING THE ALL-NEW FORD MUSTANG• 5.0-liter V8 anchors the all-new Ford Mustang lineup with power and torque fit for the iconic brand

• New 2.3-liter EcoBoost® brings turbocharging to Mustang with exceptional power and torque and projected class-leading fuel efficiency

• Manual transmissions provide smoother shifting, automatic transmissions feature steering-wheel-mounted paddle shifters

The all-new Ford Mustang offers a choice of engines available with either manual or automatic transmissions that m....
MOTOR TREND NAMES RAM 1500 AS 2014 TRUCK OF THE YEARRam 1500 Outclasses Competition with the Fuel Economy, Torque, Style and Amenities to Satisfy the Most Demanding Truck Buyers


December 4, 2013 , El Segundo, Calif. - Motor Trend has selected the Ram 1500 as its 2014 Truck of the Year®.

The announcement was made at the Chrysler Group LLC Warren Truck Assembly Plant in Michigan, the birthplace of Ram Trucks. A full report on Motor Trend's comprehensive Truck of the Year testing will be featured on MotorTrend.com and in the ....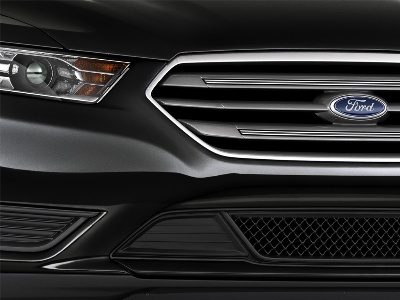 FORD SPECIAL SERVICE POLICE SEDAN BECOMES EPA-RATED AS MOST FUEL-EFFICIENT POLICE VEHICLE SOLD IN THE U.S.New model achieves EPA-certified mileage rating of 20 mpg city, 30 mpg highway and 24 mpg combined
Vehicle's special service police designation designed to meet the needs of detectives, administrators, campus police and law enforcement agencies looking to maximize fuel efficiency, lower operating costs
Ford's latest police vehicle is the most fuel-efficient police car sold in the United States, with an EPA-estimated rating of 20 miles per gallon city, 30 mpg highway and 24 mpg combined.

T....
2015 Audi A8
---
2015 Ford F-Series Super Duty
---
2014 Acura RLX
---
2014 BMW X5
---
2014 BMW X5 M50d
---
2014 Chevrolet Caprice PPV
---
2014 Chevrolet Equinox
---
2014 Chevrolet Spark EV
---
2014 Chrysler 200
---
2014 Chrysler 300
---