John Staluppi's 'Cars of Dreams' Collection Joins RM's Record 2012 Calendar
• RM Auctions presents the renowned John Staluppi 'Cars of Dreams' Collection, December 1, in West Palm Beach, Florida • Amassed over the past decade, the well-known private museum features a superb collection of nearly 120 automobiles and a diverse selection of memorabilia, from a carousel to a complete drive-in theater, all to be offered without reserve • Sale continues RM Auctions' reputation as the specialist for private and estate collection sales Fresh on the heels of its highly successful Aalholm Automobil Collection auction last weekend, RM Auctions has announced the addition of a new single-vendor sale to its 2012 calendar: The John Staluppi 'Cars of Dreams' Collection, to be offered December 1 in West Palm Beach, Florida. Well-known and highly regarded by automotive enthusiasts, the 'Cars of Dreams' Collection is the result of more than a decade of dedicated collecting by successful entrepreneur, car dealer, and lifelong enthusiast, John Staluppi. Spanning a broad range of American marques and eras, the series of nearly 120 cars comprises a wide variety of some of the finest, rarest, and most desirable American automobiles ever produced, with a strong emphasis on convertibles and performance cars. The collection ranges from a terrific series of icons from the fifties and sixties, through to a remarkable collection of Detroit muscle and pony cars, and some of the world's greatest street rods and resto-rods, all of which have been superbly restored, regularly exercised, and extremely well maintained by a professional staff.

'John Staluppi is a larger than life individual with an incredible eye for detail and a strong passion for performance and design. Well-known in the collector car hobby, his collection reflects a very precise collecting philosophy focused on securing only the very best',' says Donnie Gould, RM Auctions. 'We are honored to have been selected by Mr. Staluppi to present his prized collection this December. He joins an impressive list of prominent collectors that we've had the privilege of representing this year.' Headlining a magnificent collection of cars from the fifties and sixties is a highly desirable, complete series of Chrysler letter cars from a 1955 Chrysler 300 to a 1962 Chrysler 300 H. Other iconic fifties convertibles on offer include a '54 Packard Caribbean, a '57 Chevrolet Bel Air Convertible, '58, '59, and '60 Impalas, a number of desirable 88s from Oldsmobile, and a pair of mind-blowing DeSoto Adventurers. American pony and muscle cars are well represented by everything from a 1968 Shelby GT500 KR to a Plymouth Superbird and GTX, as well as several Pontiac GTOs and big-block Chevelles. Other notable entries, including a 2006 Ford Shelby GT-H Convertible, several street rods and customs highlighted by a high profile 1950 Ford Woodie Wagon, and a superbly restored Ford Good Humor Ice Cream Truck, round out this extraordinary collection. Beyond the automobiles, the December 1 sale will also feature an eclectic assortment of collectibles, including such significant pieces as a historic, 32 foot portable 'Country Fair' carousel, a Mortier dance organ, and an elaborate Lionel train set, joined by an extensive selection of porcelain and neon signs, all presented within the museum in street scenes of the 1950s and 1960s. From the street lamps, parking meters and trees, a drive-in movie theater, barber shop, and gas station, the 'Cars of Dreams' Collection is a virtual time capsule of Americana, all perfectly presented alongside their automotive counterparts. The John Staluppi 'Cars of Dreams' Collection auction will cap off an exciting string of private collection sales hosted by RM Auctions in 2012, cementing the company's reputation as the specialist for private and estate collection sales. For further information on the December auction, visit www.rmauctions.com or call RM Auctions at +1 519 352 4575. Photo caption: The John Staluppi 'Cars of Dreams' Collection (credit: Ryan Merrill © 2012 courtesy RM Auctions)
Recent Articles
LE MANS GREATS HEAD STUNNING ROSTER OF ADDITIONAL ENTRIES FOR RM'S 2014 PARIS SALE DURING RETROMOBILE WEEK• Anticipation builds ahead of RM's €25 million debut Paris sale on 5 February 2014
• More Le Mans greats join stunning competition car line-up at saleLatest highlights include a 1982 Rondeau M482 Le Mans GTP, a veteran of five Le Mans 24 hours races, and a mighty 2008 Peugeot 908 HDi FAP Le Mans Prototype, which finished 2nd at Le Mans, was driven by Jacques Villeneuve, and has been entrusted to be sold by RM by the Peugeot factory
• Other recently secured entries include a Bugatti Type 40 Ro....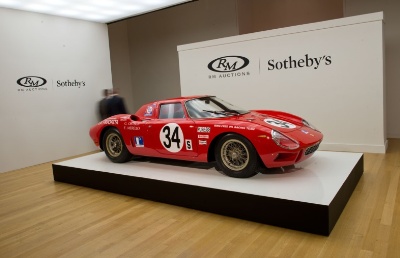 RM Auctions and Sotheby's Stun the Market with Incredible $63 Million 'Art of the Automobile' Sale in New York• RM Auctions and Sotheby's momentous Art of the Automobile auction generates $62,797,500 of sales in two hours of furious bidding
• Records tumble with the historic 1964 Ferrari 250 LM by Carrozzeria Scaglietti achieving $14,300,000 while the stunning 1938 Talbot-Lago T150-C SS Teardrop Cabriolet by Figoni et Falaschi sells for $7,150,000
• 93 percent of all lots sold to an international audience of bidders representing 17 countries
• Full results are available online at www.rmauctions.c....
Expert Symposium Delivered to Packed Room Ahead of 'Art of the Automobile' New York Sale• RM Auctions and Sotheby's deliver highly outstanding expert symposium to more than 700 people
• Six hugely influential and respected specialists set the scene in advance of truly groundbreaking Art of The Automobile sale
• Anticipation building for what is being regarded as one of the finest and most innovative collector car auctions ever held

NEW YORK, New York (November 20, 2013) – The eyes of the collector car community are firmly fixed on New York, as RM Auctions and Sotheby's,....
Auctions America Kicks Off 2014 With Online Memorabilia Sale• Auctions America to lift the gavel on approximately 800 lots of memorabilia without reserve, January 24-25, 2014 in Auburn, Indiana
• Two-day sale headlined by the Wally Arnold Collection featuring petroliana, automobilia, signs, soda fountain and country store nostalgia
• Auction also boasts extensive collection of model railroads including O Gauge treasures
• Frequently updated lists of entries available at auctionsamerica.com

AUBURN, Indiana (November 19, 2013) – Auctio....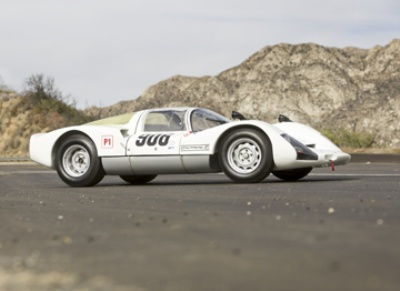 Sports and Racing Rarities Lead Early Highlights For RM's Two-Day Arizona Sale• RM Auctions returns to the Arizona Biltmore Resort & Spa in Phoenix from January 16–17 to kick off its 2014 collector car season
• Expanded to two days in 2014, the well-established sale will celebrate its 15th year by lifting the gavel on approximately 120 handpicked motor cars
• Early highlights span the spectrum of the market, led by a superb trio of sports and racing Porsches
• Annual sale kicks off RM's 2014 international auction calendar, which includes the company's highly anticipate....
Rolls-Royce At The Dubai International Motor Show◾Bespoke Celestial Phantom unveiled
◾446 diamonds extend car's Celestial theme
◾Rolls-Royce Motor Cars Dubai presents Phantom Coupé Chicane
◾Rolls-Royce Wraith makes Middle Eastern public debut

Rolls-Royce Motor Cars' Bespoke offering took centre stage at the Dubai International Motor Show with the unveiling of the Celestial Phantom, Alpine Trial Centenary Collection and Chicane Phantom Coupé.

The Celestial Phantom

This extraordinary motor car that first debuted at the Frankfu....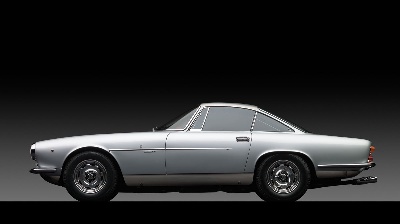 THE PINNACLE OF COLLECTOR CAR AUCTIONS: RM AND SOTHEBY'S OFFER A CENTURY OF AUTOMOTIVE HISTORY AND DESIGN IN NEW YORK CITY• Final countdown underway to RM Auctions and Sotheby's expertly curated Art of the Automobile sale, November 21, in New York City
• First major collector car auction to be held in Manhattan in over a decade; the sale's catalogue features examples of the upper echelons of design from each era of motoring
• Extraordinary exhibition that showcases all vehicles on offer will be held from November 18–20 on the 10th floor galleries at Sotheby's New York
• Official digital catalogue now availab....
2013 LA AUTO SHOW® HOSTS INAUGURAL MPG MOTORING INVITATIONAL PRESENTED BY FORZA MOTORSPORT 5 AND XBOX ONE◾Top Collectors and Celebrities to Display More Than 60 Unique Vehicles on November 20
◾More than 60 historic and unique vehicles to be displayed at Gilbert Lindsay Plaza
◾Influential icons, influencers, tastemakers, luminaries, collectors and celebrities to participate
◾The Motor Press Guild will announce its two Innovative Vehicle of the Year Awards at 7:30 AM
◾First-of-its-kind gathering for an international auto show
◾Event replaces the LA Auto Show's traditional opening keynote

L....
2014 Mercedes-Benz C63 AMG Edition 507
---
2013 Mercedes-Benz CLS Shooting Brake
---
2013 Mercedes-Benz SLS AMG GT
---
2013 Rolls-Royce Celestial Phantom
---
2012 Bugatti Veyron 16.4 Grand Sport Brown Carbon Fiber and Aluminum
---
2012 Bugatti Veyron Grand Sport Vitesse Black and Red
---
2012 Mercedes-Benz G-Class
---
2012 Mercedes-Benz ML63 AMG
---
2012 Mercedes-Benz Viano Vision Diamond
---
2011 Bugatti Grand Sport L'Or Blanc
---