Rolex Monterey Motorsports Reunion : A Brilliant Finish
There are times to spectate and there are times to roll up one's sleeves and participate. At the Rolex Monterey Motorsports Reunion this year, both options brought abundant joy, as more than 550 authentic and historic race cars from nearly every decade of motorsports history popped their clutches and shifted gears on the esteemed road course of Mazda Raceway Laguna Seca. Over August 16-19, the cars--split into 17 groups according to age and engine size and chosen for their period-correct presentation--put in two days of practice and a weekend's worth of morning qualifying rounds followed by afternoon Rolex Races that 'counted most.' The busy schedule certainly left those behind the wheel with plenty to do, and it gave car enthusiasts--who could watch the action from hillsides and bleachers and mix elbow-to-elbow with drivers, owners and crews in the paddock area--much in which to indulge. Perhaps the busiest person at the event this year was Lynn Park (La Canada, Calif.), better known as 'Mr. Cobra.' As the Shelby Cobra was the chosen marque for 2012 and Park is proficiently versed in everything Cobra, he seemed the obvious choice for selecting and assuring the provenance of the 45 authentic Cobras that would race in Saturday's feature race. The choice could not have been more perfect, and at the awards ceremony, Park was given 'The Spirit of Monterey' recognition as the driver who excels in the spirit of the weekend, along with a specially engraved 18k stainless steel and gold Oyster Perpetual Cosmograph Daytona. Park drove one of his 14 personally owned Cobras in Saturday's race while his sons drove two of his others. 'If you look up the term 'labor of love' in Webster's Dictionary, you will find me and a Cobra in a picture there,' said Park, who has owned 50 Cobras over his lifetime and personally knew the late Carroll Shelby. 'I love this, and I live and breathe Cobras all day long. We worked really hard to get this event done just this way, and in fact when the organizers said they were going to turn the Cobra end of it over to me, I said okay, beautiful, we'll get it done. All the Cobra guys are so cooperative, and they're just the nicest bunch of people you are ever going to see. We crowded all those Cobras into that paddock, and what a show!' Park choked up when he recalled Carroll Shelby telling him he couldn't wait to be here for this special year at the Rolex Monterey Motorsports Reunion. 'He was really looking forward to it,' said Park. 'Of course we miss him, and it is such a shame he cannot be here to have seen all this.'
Appropriately, Park also received a special giclee print of this year's poster artwork, which was rendered by artist Bill Patterson and features a Shelby Cobra as it crests the Corkscrew: Mazda Raceway Laguna Seca's signature turn that drops 5 ½ stories in only 450 feet of track length. Rolex Awards of Excellence were also awarded in each race category, as determined by an independent panel. The Final Day Even with Cobras stealing the show on Saturday, today's final races brought thrills of different kinds to those who watched. The most exciting race was offered up by the event's fastest cars, the 1981 – 1989 FIA Mfg. Championship & IMSA GTPs. Zac Brown's (Carmel, Indiana) pole sitting 1986 Porsche 962 led flag-to-flag, but Brown conceded, nevertheless, that it was all hard work. 'I was worried about Rick Knoop in the Group 44 Jaguar, because he won last year. With these older cars you want to get as much of a lead as you can, because you never know when you might have a mechanical or electrical glitch. The Rolex Monterey Motorsports Reunion is the biggest vintage race in the country and arguably the biggest in the world, so to come out and win it is pretty awesome. I've had this car for three years, and last year I put the ex-Formula 1 driver Stephan Johansson in the car, and he won, so it is currently undefeated at this event.' Brown grew up racing, starting with go-karts at age 13 and racing professionally from 1991 to 2000. Then he stopped. 'I decided to do historic racing and find it to be a blast; I love it,' said Brown, adding that the experience of the Rolex Monterey Motorsports Reunion goes beyond the race track. 'It's the whole weekend. My wife loves it; I've got good friends who have come out here, I have friends who have flown here from Europe to take it all in so it's a great two weeks, I came out for last week's Pre-Reunion race as well, so it's a great ten days of driving, with nice food, nice wine and an experience to be remembered.' Every sport requires a training ground, and in 1958, motor racing developed the perfect training ground to lead to Formula 1, called Formula Junior. It began with front engine cars and was dominated by Italian drivers, but when the formula adopted rear engine cars, the British took over. The most notable British drivers were Jim Clark and other great drivers were John Surtees, Trevor Taylor and Peter Arundell. It was a British racer who now lives in Virginia, Mark Gillies, who stole the show with his 1962 Lotus 22 in the 34-car race for Formula Juniors here. 'I've owned this car for about four years, but the two previous owners have raced it here at the Rolex Monterey Motorsports Reunion for a number of years and won with it also,' said Gillies, who has been racing for over 30 years. 'The Lotus 22 was a popular car in Formula Junior and mostly run by privateers; although, there were always one or two works cars as well. They were sometimes used in Formula 1 races but mostly just to fill the field, as they were not competitive in that class.' Also racing in the Formula Junior Group was Sharon Adelman (Free Union, Virginia), who finished 12th in her 1963 Brabham BT6. 'The race was fierce, competitive and very exciting,' said Adelman, who has been racing for five years and wasn't the only woman registered in this class. 'There are a lot of competent women here; it's just that when they put on their driving suits, you can't tell them apart,' said Adelman. 'This is my first time racing at Mazda Raceway Laguna Seca, and I'm really excited and really surprised I did so well. There were a lot of very competent and able drivers in this group, so I felt very safe as a 'newbie'; it was a lot of fun, and I can't wait to come back.' The Oldest Car The appeal of vintage motor racing is largely the experience of watching colorful race cars once again competing on race circuits around the world. Enthusiasts can reminisce about the glory days of the sport and often times learn something that goes well beyond either memory or imagination. When eight cars built before World War I raced in yesterday's Pre-1940 Sports Racing and Touring Cars, fans knew it was something special. What they found out about the oldest of these cars—a 1907 Renault Grand Prix owned by Alan Travis (Phoenix, AZ)—was truly beyond remarkable. According to Travis, who eagerly related his car's history with great authority to anyone who asked, the car was once owned by William K. Vanderbilt. 'Vanderbilt had watched the very first Grand Prix at Le Mans,' said Travis, 'and Renault won that race with one of these cars. He was so impressed with the car that he ordered ten of them to be brought to the United States because he was creating a race series in the USA called the Vanderbilt Cup. This is one of the ten cars.' Travis said his car's top speed in those days was 90 miles per hour and he had it going 84 miles per hour this weekend. 'We've actually driven this car 4,000 miles within this last month,' said Travis. 'We competed in the Great Race back East and then we've come here to race at Mazda Raceway Laguna Seca with all its tight turns and up hills and down hills on these wooden wheels. You can imagine entering a corner at 60 miles per hour in a 105 year-old-car with wooden wheels; it's probably more exciting than driving a Cobra at 150 miles per hour into that same turn.' Travis added that the Renault, which cost $15,000 new in the days when you could buy a house for $500, has two wheel brakes only on the rear, but he can't use them going through the corners, because the car kicks out and then slides. 'Yesterday we did a four wheel drift in the morning, and that was extremely unnerving,' said Travis. 'When my riding mechanic and I finally got through the slide, we looked at each other and said, 'well, we weren't thrown from the car, so let's keep going!' 'I've had this car for one year, and it had never been restored, so I took it down to the frame and found that the rivets had gotten so loose that the frame members were wiggling. These were the same type of rivets that seven years later were used to build the Titanic, and those didn't work out that good either. I did all the work myself, and I did it sympathetically, so things that were a little bit dented or a little bit torn I didn't fix, because it has earned all of that and are badges of honor.' The Rolex Monterey Motorsports Reunion is an annual tradition held the third week in August during the Monterey Peninsula's wildly popular Classic Car Week. The competitors this year were from 10 nations—USA (547), Canada (5), Brazil (4 ), Switzerland (2), UK (2), Monaco (1), Netherlands (1), Australia (1), Belgium (1), USVI (1)— and 28 states, with the largest contingents coming from California (348), Washington (29), Nevada (25), Arizona (23), Florida (14), Texas (14), Oregon (12) and Colorado (12).
Recent Articles
2013 Monaco Grand Prix - PreviewFormula One's most famous race, the Monaco Grand Prix, takes place around the streets of the principality on Sunday 26 May for the 71st time.

◾ Just three of the past 30 Monaco Grands Prix have been won by a car starting outside the top three
◾ The race has a very high 80% risk of Safety Car intervention with a total of 14 Safety Car periods in the past ten years
◾ Last year's race featured just 25 pit stops for tyres, the second lowest figure of the entire season (after Austin, 24 stops)
....
Spectacular 1936 Delahaye Type 135 Competition Court Coupe and 1969 Ford GT40 MKI take Best in Show at the Concours d'Elegance of TexasHouston, Texas. May 17, 2013. Last weekend, the award winning La Torretta Lake Resort & Spa in Montgomery, Texas, played host to the biggest celebration of vintage motoring in Texas, welcoming thousands of visitors through its doors for The Houston Classic Weekend and 2nd annual Concours d'Elegance of Texas. The weekend got off to a high-octane start when Concours participants took to the open road on the Texas Tour d'Elegance, led by Richard Rawlings of Fast N' Loud fame, in a newly re-s....
Double Duties For Massa In MaranelloMaranello, 15 May – Felipe Massa was working in Maranello today. The Brazilian tackled a session in the simulator as part of the preparations for the Monaco Grand Prix, which is Felipe's second home race, as he and his family live just a stone's throw from the track. Felipe also took the opportunity to go over the F138's short and mid-term development programme with the Scuderia engineers.

Felipe also made an unexpected visit to the renovated Ferrari Store at Maranello, its new look h....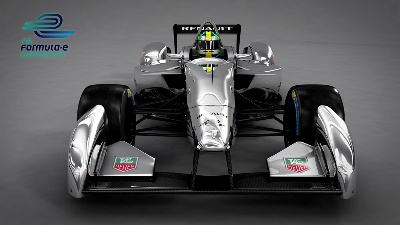 TAG HEUER SIGNS MAJOR GLOBAL PARTNERSHIP WITH FIA FORMULA E CHAMPIONSHIPLONDON (May 15, 2013) - TAG Heuer, the world's number one manufacturer of luxury timepieces inspired by sport, has signed on as Official Timekeeper, Official Watch and Chronograph and Founding Partner of the FIA Formula E Championship.

The agreement was signed at TAG Heuer's headquarters in La Chaux-de-Fonds, Switzerland by Jean-Christophe Babin, President and CEO of TAG Heuer (on the right), and Alejandro Agag, CEO of Formula E Holdings.

'Teaming up with Formula E, the world's top competi....
NISSAN MOTORSPORT V8 SUPERCAR DRIVERS VISIT THE BIRTHPLACE OF THE ALTIMA IN TENNESSEE- Nissan Motorsport factory V8 Supercar drivers Todd Kelly, Rick Kelly and Michael Caruso visit Nissan manufacturing facility in Smyrna, Tennessee – 'birthplace of the Altima'
- Drivers in the US ahead of history-making Austin 400 at Circuit of the Americas in Texas
- Nissan Altima road car on-sale in Australia in fourth quarter of 2013

SMYRNA, Tenn. – Nissan Motorsport V8 Supercar drivers Todd Kelly, Rick Kelly and Michael Caruso have been given a behind-the-scenes tour of Nissan's North A....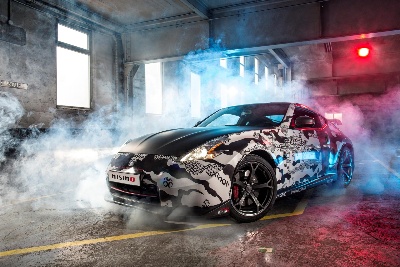 NISSAN 370Z NISMO SET TO STAR IN THE 2013 GUMBALL 3000 RALLY IN EUROPE• Next NISMO road car makes dynamic debut
• Team from L'Ecurie and INTERSECTION Magazine to drive car
• Seven-day, 3,000 mile event route goes through 13 countries across Europe
• New Nissan 370Z NISMO features 350-hp engine and bespoke NISMO chassis
• Over one million fans expected to spectate along the route

ROLLE, Switzerland – It's the kind of road trip that performance car enthusiasts dream of -- a week-long, 3,000-mile (5,000km) driving adventure through 13 countries in one ....
SZYMCZAK TAKES MAZDA MX-5 CUP RACE ONE AT MAZDA RACEWAYMONTEREY, Calif. (May 10, 2013) – Christian Szymczak, of Palos Verdes, Calif., won Round Three of the SCCA Pro Racing Playboy Mazda MX-5 Cup doubleheader at Mazda Raceway Laguna Seca. Elliott Skeer, of Carlsbad, Calif., crossed the line in second, followed by John Dean, of Sebring, Fla.

Szymczak, in the No. 34 ALARA Racing MX-5, set himself up for a clean sweep at the 11-Turn, 2.238-mile Mazda Raceway, with a 9.5-second gap. Szymczak was the fastest in qualifying and each of the practi....
2013 1000 S/C Ford
---
2013 GT500 Super Snake Wide Body Ford
---
2013 Mustang Red Tail Edition Ford
---
2013 Elantra Coupe Hyundai
---
2013 Genesis Hyundai
---
2013 IPL G Convertible Infiniti
---
2013 CX-5 Mazda
---
2013 911 GT3 RSR Porsche
---
2012 Corvette Daytona Prototype Chevrolet
---
2012 458 Spider Monaco Edition Ferrari
---
blog comments powered by

Disqus