Nissan Prepares for British GT Showdown
The scene has been set for a dramatic showdown in the 2012 British GT Championship with a group of cars all in with a shot at the title at the season-closer in three weeks' time. This weekend's race at Silverstone produced a mixed result for many of the title contenders, not least the Nissan GT-R Nismo GT3 that finished in eighth place after a three-hour long battle at Silverstone. The No.35 Nissan GT-R is still in third place in the championship but the scores are so close that the Donington race looks set to become a winner-takes-all event. Even though it was Jann Mardenborough's 21st birthday last weekend, the young Nissan racer didn't get the winner's trophy this time out. With many of the top runners receiving time penalties for various on-track misdemeanours, the No.35 Nissan GT-R wasn't left out and had a few too many trips to the 'naughty step'. The weekend started well for the team and Jann qualified the GT-R in ninth place against the professional racers in the series. His team-mate Alex Buncombe took the start and was up to third place by lap four and then took third just a couple of laps later. It looked like they would be able to climb up the order and take a top result but then the penalties began to come. The main issue was with drivers running too wide at Copse corner but that extra bit of tarmac was far too enticing for most of the cars on track today, one of which got caught out six times!

Unfortunately for the team the GT-R later developed an ABS problem and Jann had to do his final stint without ABS or traction control so he was very busy in the car. 'That final run was tough,' said Jann. 'It is what it is though so I just got stuck in and made the best of it. We raced hard today and eighth place doesn't reflect the work that everyone put in. We will come back stronger at Donington and it looks like everything is still there for the taking so that is going to be an amazing event. We're up for the fight and I think our competitors are too so if you were going to watch a British GT race this year make it the next one!' 'It was annoying to have the problems with the car and it was annoying to have the penalties,' said team boss Bob Neville, summing up the day. 'The good news is that our main opposition also struggled and we managed to score some points so there is still a championship title up for grabs.' The Donington round of the 2012 British GT Championship takes place on September 30.
Recent Articles
MAZDA6 SKYACTIV-D CLEAN DIESEL RACECARS TO TACKLE THUNDERHILL 25-HOURDecember 3, 2013 (IRVINE, Calif.) — There have always been rivalries: Yankees versus Red Sox. Beta versus VHS. Coke versus Pepsi. Tom versus Jerry. In the automotive retail world, that rivalry is Factory Guys versus Dealers. To finally put to bed who's faster, Mazda North American Operations (MNAO) has thrown down the gauntlet, entering three specially modified-for-racing 2014 Mazda6s in the longest endurance race in America, the National Auto Sport Association (NASA)'s US Air Force....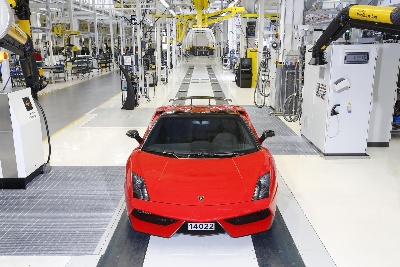 END OF PRODUCTION FOR THE LAMBORGHINI GALLARDO• Ten years of an Italian Icon

• The 'most sold' Lamborghini super sports car

• Still best in class with record lap times

Sant'Agata Bolognese, 25.11.2013 -- In the historic factory buildings of Sant'Agata Bolognese, the last Lamborghini Gallardo has left the production line. The final model is a Gallardo LP 570-4 Spyder Performante in Rosso Mars (red) and it is destined for a private collector. With a total of 14,022 units the Gallardo is not only by far the mo....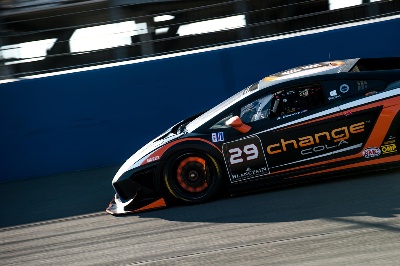 CHAMPIONS TO VIE FOR LAMBORGHINI BLANCPAIN SUPER TROFEO WORLD CROWNGlobal grid for Lamborghini World Finals

22 November 2013, Vallelunga, Campagnano Di Roma, Italy. Automobili Lamborghini today confirmed an international field for the Lamborghini Blancpain Super Trofeo World Finals at Vallelunga this weekend.

The inaugural event at the 4.085km circuit outside Rome that brings together the three Lamborghini Blancpain Super Trofeo series from Europe, Asia and North America, will deliver a World Champion following two 50 minute races on Saturd....
DAYTONA INTERNATIONAL SPEEDWAY TEST: DAY 2 – NOV. 20, 2013DAYTONA BEACH, Fla. (Nov. 20, 2013) – The TUDOR United SportsCar Championship's November preseason testing concluded on Wednesday at Daytona International Speedway, with six GTLM and 19 GTD teams posting competitive laps in preparation for the season-opening Rolex 24 At Daytona on Jan. 25-26, 2014.

IMSA and Continental Tire officials decided Wednesday morning to suspend testing for Prototype (P) and Prototype Challenge (PC) race cars due to issues that came to light in Tuesday's sessio....
ASTON MARTIN AT THE GUANGZHOU AUTO SHOW - THE NEXT CENTURY OF POWER, BEAUTY AND SOUL(Guangzhou, 21 November 2013) Luxury sports car maker Aston Martin launches its most extreme sports car – the V12 Vantage S – in China today at 8.1 Hall at the 11th Guangzhou International Auto Show. The famous British brand reveals its most impressive model range ever at Guangzhou, with the exclusive and limited production Centenary Edition Vanquish, luxury four-door sports GT Rapide S, timeless GT DB9, and the iconic One-77 hypercar.

The V12 Vantage S, which is now available to order....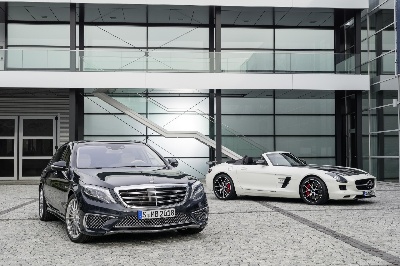 S 65 AMG AND SLS AMG GT FINAL EDITION IN TOKYO AND LOS ANGELESDouble world premiere for Mercedes-AMG

November 15, 2013 - Affalterbach/Tokyo/Los Angeles

Two motor shows, two new AMG high-performance vehicles: Mercedes-AMG is presenting the S 65 AMG and the SLS AMG GT FINAL EDITION simultaneously at the Los Angeles Auto Show and the Tokyo Motor Show (both from 20 November to 1 December 2013).

Tobias Moers, Chairman of the Board of Management of Mercedes-AMG GmbH says 'The two new AMG high-performance vehicles represent the spectacular ....
Trio Of British Drivers To Return Bentley To The TrackGuy Smith, Steven Kane and Andy Meyrick to drive the Continental GT3
•Gulf 12 Hours marks the return of Bentley to motorsport
•Development continues after endurance test

(Crewe, 14th November 2013) Three accomplished British sports car racers are spearheading Bentley's return to competitive motorsport in the Continental GT3. The team compete together for the first time at the car's first test race, the Gulf 12 Hours at the Yas Marina circuit in Abu Dhabi on 13th December 2013. Guy Sm....
RRDC VOTES IN 37 NEW MEMBERS FOR 2013HILLIARD, Ohio (Nov. 7, 2013) - Thirty-seven race-car drivers and motorsports professionals have been voted into the Road Racing Drivers Club in 2013. The group includes 13 Regular Members from the open-wheel and sports-car racing ranks, 20 Associate Members and four Honorary Members. The current roster of RRDC members now numbers 440. Voting was held among all current RRDC members.

'This year's crop of new Regular Members truly represents the spirit of the RRDC, as each driver has de....
2015 Nissan GT-R Nismo
---
2015 Porsche 918 Spyder
---
2014 Aston Martin V12 Vantage S
---
2014 Dodge SRT Viper GT3-R
---
2014 Lamborghini Gallardo LP570-4 Squadra Corse
---
2014 McLaren P1
---
2014 Mercedes-Benz CLA 45 AMG Racing Series
---
2014 Mercedes-Benz SLS AMG GT Final Edition
---
2014 Porsche 911 GT3
---
2014 Porsche 918 Spyder
---