RM Readies For Highly Anticipated Hershey Sale
• Final countdown underway to RM Auctions' annual Hershey, Pennsylvania sale, October 11–12 • Auction features approximately 120 historic automobiles joined by a select series of vintage motorcycles and an assortment of memorabilia • Automobile offering led by famous 1931 Duesenberg Model J Dual Windshield 'Barrelside' Phaeton, winner of the epic 1932 race at Lake Muroc in California • Duesenberg headlines select group of 10 automobiles from the distinguished Ray Bowersox Collection; sale also presents select vehicles from the respected George Grew and Raymond Carr collections • Additional highlights include the oldest surviving Ford sold by the Ford Motor Company and a pair of automobiles each in single family ownership since the teens • Digital catalogue now available online at rmauctions.com
RM Auctions, the world's largest collector car auction house for investment-quality automobiles, returns to Hershey, Pennsylvania, October 11–12 for its highly anticipated sale at the Hershey Lodge. A popular fixture on the global collector car calendar and a featured highlight of the AACA Eastern Regional Fall Meet, the annual auction boasts a reputation for including outstanding Brass Era automobiles. Last year's sale entered the history books when the 1884 De Dion Bouton et Trepardoux Dos-a-Dos Stream Runabout, the world's oldest running motor car, realized an impressive $4.62 million before a packed house to set a new world record for an early motor car sold at auction. This year's sale promises another magnificent roster of nearly 120 collector automobiles, joined by a series of vintage motorcycles and a diverse assortment of memorabilia. 'Our Hershey event is a mainstay of our global auction calendar and one that clients and staff alike both look forward to every year. Boasting a strong track record for early automobiles in particular, it is truly a fall tradition for the world's elite collectors, and combined with the AACA Meet, provides a wonderful celebration of automotive history,' says Rob Myers, Chairman & Founder, RM Auctions. A featured attraction of this year's Hershey sale is the presentation of 10 automobiles from the distinguished private collection of Ray Bowersox. Each maintained to the highest standards, the group is headlined by an exceptional 1931 Duesenberg Model J Dual Windshield 'Barrelside' Phaeton by LeBaron, J299 (pictured). One of only seven built and six known survivors, J299 boasts a fascinating early history. Originally owned by Phil Berg, agent to numerous stars and producers of Hollywood, this illustrious Model J was the winner of the famous 1932 race at Lake Muroc, against the Mercedes-Benz S Boattail Speedster owned by Zeppo and Chico Marx. With a $25,000 wager and pride of owning the faster vehicle at stake, the Duesenberg bested the Benz in front of a crowd of more than 1,000 spectators, including Hollywood royalty Clark Gable, Gary Cooper, Al Jolson, Carole Lombard, Mae West, and legendary race car designer and builder Harry Miller, to name just a few. Subsequent to Berg's ownership, J299 passed through a succession of well-documented owners before making its way into the Bowersox Collection in 1985, where it was thoroughly restored and has been meticulously maintained (Estimate: $1,200,000–$1,500,000). J299 is one of two highly desirable Duesenbergs on offer from the Bowersox Collection at next month's Hershey sale. Also set for the auction podium, a rare, supremely elegant 1929 Duesenberg J Sport Sedan, J139, featuring coachwork by the Walter M. Murphy Company. One of only two sporting examples, this highly desirable Model J has been in single ownership since 1979, over which time it has been extensively maintained (Estimate: $700,000–$900,000). A complete list of vehicles on offer from the Bowersox Collection is outlined in RM's digital catalogue, now available online at rmauctions.com. In addition to select automobiles from the Bowersox Collection, the upcoming Hershey sale will also feature nine motor cars from the estate of respected collector George Grew, along with six examples from the noted collection of adventurer and active tourer, Raymond Carr, further reaffirming RM's reputation as the specialist for private and estate collection sales. With an emphasis on Brass Era automobiles, the Grew Collection, all offered without reserve, comprises nine of George's favorite automobiles, including a superb 1909 Pierce-Arrow 36 HP Three-Passenger Runabout, chassis UU149, the epitome of a pre-1910 sports car (Estimate: $250,000–$350,000, pictured right) and a well-documented 1913 Simplex 38 HP Five-Passenger Touring, chassis 1326, Grew's show car of choice, having made the rounds on the East Coast and onto the Midwest (Estimate: $200,000–$240,000). Highlights of the Raymond Carr Collection, also offered without reserve, include an award-winning 1909 Stanley Model R Roadster, chassis 4896, driven from Anchorage, Alaska to Bar Harbor, Maine in 2006 (Estimate: $150,000–$180,000) and a 1912 Baker Electric Model W Runabout, chassis 2245, the 1995 Guinness World Record holder for the first electric vehicle to travel coast-to-coast (Estimate: $180,000–$210,000). Among a long list of other notable entries set for the Hershey sale are • a historic 1903 Ford Model A Rear Entry Tonneau, chassis 30, heavily documented as the oldest surviving Ford sold by the Ford Motor Company (Estimate: $300,000–$500,000); • a handsome, award-winning 1914 Packard 1-38 Runabout, chassis 38878, one of only five known remaining examples (Estimate: $425,000–$550,000); • a mighty 1915 Peerless 48 HP Seven-Passenger Touring, chassis 152023, the only one known to exist and in single family ownership from new (Estimate: $275,000–$350,000); • a cherished 1918 Chevrolet D-Series V-8 Touring, owned by the same family since new and offered for sale for the first time in 94 years (Estimate: $35,000–$45,000, offered without reserve). Beyond the automobiles, RM's upcoming Hershey auction will also lift the gavel on a series of early fire-fighting apparatuses, including a well-documented, superbly-restored 1894 Silsby Fourth Size Horse-Drawn Steam Pumper, delivered new to Philadelphia's Engine Company 42 (Estimate: $250,000–$350,000); a professionally restored 1868 Button Pumpable Handtub 'Columbian' Fire Engine with a long competition career (Estimate: $60,000–$90,000); and a 1867 Gibbs & Gordon Soda Ash Chemical Kettle Hand Pumper, one of only two known to exist (Estimate: $12,000–$18,000). In addition to the auction, RM will celebrate the upcoming AACA Hershey meet by returning as the presenting sponsor of this year's Night at the Museum at the AACA Museum. Scheduled for October 10 and themed 'Celebrating the Motoring Hobby,' this year's event provides a wonderful kick start to meet week festivities, providing a casual atmosphere in which to mingle with fellow enthusiasts, enjoy live entertainment, and raise important funds to support the AACA group of families and its mission to preserve automotive history. For further details and ticket information, visit nightatthemuseum.org. Full event details for RM's Hershey auction, including the digital catalogue, are available online by visiting rmauctions.com or calling RM Auctions toll free at 1 800 211 4371 (within North America) or +1 519 352 4575 (outside North America). Event Details – RM Hershey Night at the Museum: October 10, 2012 (AACA Museum, 161 Museum Drive, Hershey, PA) Sale dates: October 11–12, 2012; auction commences at 6 p.m. ET both evenings Preview dates: October 11–12, 2012; preview commences 9 a.m. ET both days Location: Hershey Lodge, West Chocolate Avenue and University Drive, Hershey, Pennsylvania, 17033 Admission: Admission to the auction is limited to registered bidders, consignors, and qualified media only. Bidder registration is $200 and includes an official auction catalogue and admission for two to the preview and auction. For those unable to attend the event in person, Internet, absentee, Smartphone, and telephone bidding options are available, and the auction will stream live online at www.rmauctions.com, providing real-time coverage of the event. Photo captions: Top – 1931 Duesenberg Model J Dual Windshield 'Barrelside' Phaeton by LeBaron (credit: Darin Schnabel © 2012 courtesy RM Auctions) Second top - 1909 Pierce-Arrow 36 HP Three-Passenger Runabout (credit: Scott Nidermaier © 2012 courtesy RM Auctions)
Recent Articles
LE MANS GREATS HEAD STUNNING ROSTER OF ADDITIONAL ENTRIES FOR RM'S 2014 PARIS SALE DURING RETROMOBILE WEEK• Anticipation builds ahead of RM's €25 million debut Paris sale on 5 February 2014
• More Le Mans greats join stunning competition car line-up at saleLatest highlights include a 1982 Rondeau M482 Le Mans GTP, a veteran of five Le Mans 24 hours races, and a mighty 2008 Peugeot 908 HDi FAP Le Mans Prototype, which finished 2nd at Le Mans, was driven by Jacques Villeneuve, and has been entrusted to be sold by RM by the Peugeot factory
• Other recently secured entries include a Bugatti Type 40 Ro....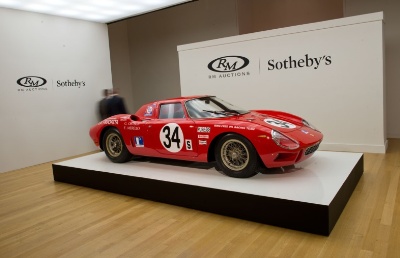 RM Auctions and Sotheby's Stun the Market with Incredible $63 Million 'Art of the Automobile' Sale in New York• RM Auctions and Sotheby's momentous Art of the Automobile auction generates $62,797,500 of sales in two hours of furious bidding
• Records tumble with the historic 1964 Ferrari 250 LM by Carrozzeria Scaglietti achieving $14,300,000 while the stunning 1938 Talbot-Lago T150-C SS Teardrop Cabriolet by Figoni et Falaschi sells for $7,150,000
• 93 percent of all lots sold to an international audience of bidders representing 17 countries
• Full results are available online at www.rmauctions.c....
Expert Symposium Delivered to Packed Room Ahead of 'Art of the Automobile' New York Sale• RM Auctions and Sotheby's deliver highly outstanding expert symposium to more than 700 people
• Six hugely influential and respected specialists set the scene in advance of truly groundbreaking Art of The Automobile sale
• Anticipation building for what is being regarded as one of the finest and most innovative collector car auctions ever held

NEW YORK, New York (November 20, 2013) – The eyes of the collector car community are firmly fixed on New York, as RM Auctions and Sotheby's,....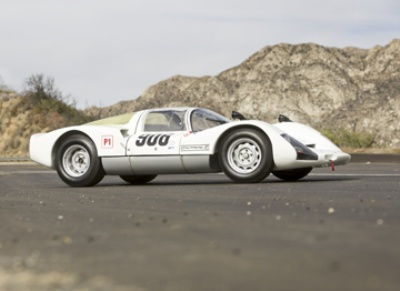 Sports and Racing Rarities Lead Early Highlights For RM's Two-Day Arizona Sale• RM Auctions returns to the Arizona Biltmore Resort & Spa in Phoenix from January 16–17 to kick off its 2014 collector car season
• Expanded to two days in 2014, the well-established sale will celebrate its 15th year by lifting the gavel on approximately 120 handpicked motor cars
• Early highlights span the spectrum of the market, led by a superb trio of sports and racing Porsches
• Annual sale kicks off RM's 2014 international auction calendar, which includes the company's highly anticipate....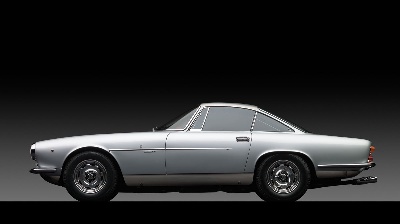 THE PINNACLE OF COLLECTOR CAR AUCTIONS: RM AND SOTHEBY'S OFFER A CENTURY OF AUTOMOTIVE HISTORY AND DESIGN IN NEW YORK CITY• Final countdown underway to RM Auctions and Sotheby's expertly curated Art of the Automobile sale, November 21, in New York City
• First major collector car auction to be held in Manhattan in over a decade; the sale's catalogue features examples of the upper echelons of design from each era of motoring
• Extraordinary exhibition that showcases all vehicles on offer will be held from November 18–20 on the 10th floor galleries at Sotheby's New York
• Official digital catalogue now availab....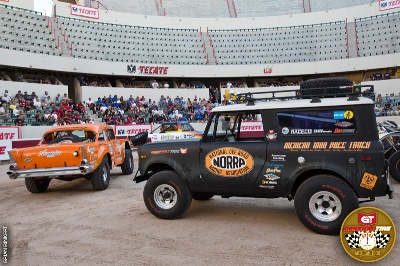 NORRA ANNOUNCES OFFICIAL DATES FOR 2014 GENERAL TIRE NORRA MEXICAN 1000 RALLY-- Ensenada to Host Vintage-Flavored Event for First Time --
-- New Format Offers Enhanced Safety and Hospitality --
-- Rally Registration to Open New Year's Day --

(Agua Dulce, Calif.,) With the automotive and motorsports worlds now preparing for the all-important Fall show season and final planning for next year, the National Off-Road Racing Association (NORRA) today announced a new date and some major changes to its marque event – the 2014 General Tire NORRA Mexican1000 ral....
DUKE AND DUCHESS OF WINDSOR'S 1941 CADILLAC TO BE AUCTIONED IN NEW YORK CITY• RM Auctions and Sotheby's offer one-of-one Cadillac custom built for the Duke and Duchess of Windsor, without reserve, November 21, in New York City
• Delivered to the royal couple at the Waldorf, the Cadillac — long thought to be destroyed —has been missing from the public eye since 1952
• Known affectionately as 'The Duchess,' this bespoke limousine is an important piece of automotive and society history
• Full sale details now available online at www.rmauctions.com

NEW YORK....
One of World's finest competiton car collections to be sold at RM's Paris sale• RM Auctions announces stunning Harburg Collection for its debut Paris sale, 4–5 February 2014
• Collection boasts a number of highly significant Porsche models, including a 1973 ex-Works 917/30 Can-Am Spyder, a 1982 ex-Works 956 956 Group C Sports-Prototype, a 1964 904 Carrera GTS, a 1959 356 A Carrera 1500 GT Speedster, and a 1987 959
• Other remarkable models to be offered in the collection include a 1955 Jaguar D-Type, a 1955 Ferrari 750 Monza Spider, the ex-Briggs Cunningham 1950 Aston M....
2006 Ferrari FXX
---
1996 Bentley Azure
---
1995 Lancia Hyena
---
1994 Bugatti EB110 GT
---
1987 Ferrari F40
---
1984 Opel Manta 400 Group B Rally Car
---
1979 Maserati Merak SS
---
1978 Rondeau M378 Le Mans GTP
---
1976 Lancia Stratos Stradale
---
1972 Fiat 124
---