Nissan Takes On Petit Le Mans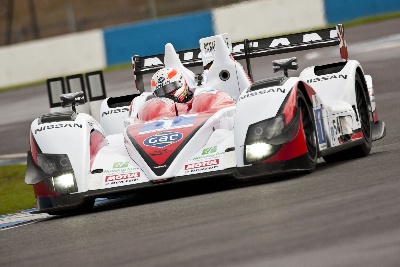 After last weekend's round of the FIA World Endurance Championship at Fuji in Japan, Nissan's attention turns to America this week, specifically to the glorious Road Atlanta road course in Georgia that hosts the 1000 mile/10 hour 'Petit Le Mans'. This is one of the blue riband events of the American sportscar scene and a fitting event for the eagerly anticipated return of a very special racing car. Nissan DeltaWing will make its return to racing in the country it was created after making a headline-grabbing debut at this summer's Le Mans 24 Hours. The car was made in America but the effort is truly international, from the English Ben Bowlby to the Japanese engine, the 'All American' Dan Gurney to the European fans who took the car to their hearts at Le Mans. Nissan's first GT Academy graduate Lucas Ordonez will bring some Spanish style to the driving squad and Gunnar Jeannette will provide some good American knowledge of one of the country's best race tracks. In addition to being the final round of the American Le Mans Series (ALMS), Petit Le Mans replaces the final two rounds of the European Le Mans Series so many of Nissan's LMP2 runners will take on the demands of Road Atlanta in the LMP2 class, not least Greaves Motorsport. With Lucas Ordonez behind the wheel of Nissan DeltaWing, his seat in the Greaves Zytek Nissan has been taken by Alex Buncombe who joins Alex Brundle and Tom Kimber-Smith in the car that will carry its regular No.1 in this race. The British Greaves Motorsport team will compete against seven other LMP2 cars in Atlanta, four of which also run Nissan engines. The Conquest Endurance team will be the first US team to compete head to head with the European 'Powered by Nissan' teams, all of whom will be putting in maximum effort as they will be awarded double European Le Mans Series points for this race.
'Petit Le Mans is a unique opportunity for us to demonstrate the international flavour of Nissan Motorsport,' said Nissan's Darren Cox. 'Our racing activities are growing exponentially with GT Academy competitions in Europe, USA, Russia, the Middle East and now South Africa. We are powering most of the LMP2 runners in the FIA World Endurance Championship and powered a quarter of the entire grid at Le Mans. We're delighted that the US fans will finally get a chance to see Nissan DeltaWing race after it was so well received in Europe. It is a project that has captured the imaginations of so many and it is good to hear that the car will race on in the ALMS next year. This is a very interesting chapter in the story of Nissan in motorsport.' Petit Le Mans gets underway this Saturday at 11:30 local time (-6hrs CET) with qualifying taking place from 14:00 on Friday.
Recent Articles
400TH BUGATTI VEYRON SOLD – THE VEYRON BEGINS ITS FINAL LAPJust 50 models of the super sports car are still available

• 400th Veyron is a Grand Sport Vitesse 'Jean-Pierre Wimille' of the six-part edition 'Les Légendes de Bugatti'

• Head of Bugatti Wolfgang Schreiber, 'A unique success story about the most exclusive and luxurious super sports car brand in the world'


Molsheim, 5 December 2013. Bugatti has sold its 400th Veyron. Since the production run of the Veyron and its variants is limited to just 450 models, thi....
Worldwide breaks another record at home in Auburn and puts The Classic Car Capital of the World back on the mapWorldwide Auctioneers' premier event at home in Auburn proved a resounding success last weekend, with an impressive number of high quality motorcars realizing significant sums and a record number of bidders in attendance from across the globe. The Auburn Auction closed with an overall sale of $8.2 million, high sales going to a stately 1935 Auburn 851 SC Boattail Speedster at $396,000 and an iconic and 'blisteringly fast' 1968 Lamborghini Miura P400 Coupe which hammered sold for $385,000. Worldw....
MINI further widens its global sales network: first MINI showroom launches in Jordan.Premium small car brand MINI has stepped up its involvement in the Middle East sales area in geographical terms as well: the brand's market entry into the Kingdom of Jordan brings a further boost to MINI's presence in this growth-intensive economic region. In 2011, MINI posted a 77 per cent increase in sales in the Middle East. Worldwide, the British premium carmaker is now represented in more than 100 countries.

The new MINI branch will open in the centre of the capital Amman – a bustling c....
SELECT MAZDASPEED RACES TO BE BROADCAST ON ESPN INTERNATIONALThe Star Mazda Championship Presented by Goodyear and the Cooper Tires USF2000 Championship Powered by Mazda includes racers from around the world. Both series are a part of the Mazda Road to Indy and have attracted the best young racers from not just from North America, but Europe, South America, and all parts of the globe.

Mazda has teamed up with ESPN International to allow their home fans to follow them better with a total of 13 hours of racing scheduled to be broadcast in 2012. ESPN'....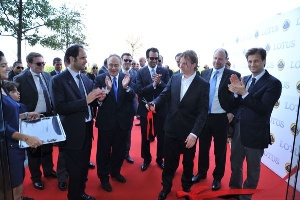 Kimi Raikkonen Launches Lotus In LebanonFresh from the Malaysian Grand Prix, Kimi Räikkönen joined Group Lotus CEO Dany Bahar in Beirut last night to celebrate the return of Lotus to Lebanon.

The legendary marque is opening a new dealership in Beirut in partnership with leading Lebanese automotive dealer RYMCO and luxury real estate and management company Zardman. Lotus' acclaimed Evora, Elise and Exige are set to quicken the heartbeat of one of the most exciting cities in the Middle East.

Lotus Cars Lebanon welcomed the 2007 Fo....
SEAT improves results thanks to exports• Operating result improved almost 100 million euros

• Benchmark employer, more than 1,000 new employees in 2011

• Sales leader in Spain for second year running

• Product offensive in 2012 – one new model per quarter

• Over 2.6 billion euros invested since onset of crisis to consolidate future


Internationalisation enabled SEAT to weather the storm affecting the Spanish market in 2011, and forge ahead with its plans for growth and profitability. SEA....
STRONG FIRST QUARTER FOR BENTLEY AS CHINA BECOMES LARGEST MARKET•Q1 results up 46.6% with 1,759 deliveries
•China confirmed as Bentley's largest global market

Crewe, 04 April 2012: Bentley has emerged from the first quarter of 2012 in an increasingly strong position with a new number one market. The company's results for the first three months of 2012 show that it is building on its 2011 sales success with a 46.6% increase in deliveries to 1,759. Just three weeks from the Beijing Show, the key trend emerging from the results is confirmation that China i....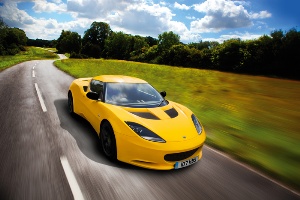 Lotus Brings New 345 HP Supercharged 'Evora S' to McCall's 2012 Motorworks Event!Lotus have taken the award-winning Evora and re-created it with a 345 HP supercharged 3.5-liter V6 engine to create the Evora S. Dany Bahar, Lotus' Chief Executive Officer, summed it up beautifully when he said: 'You don't realise what you were missing from your driving experience until you get behind the wheel of the Evora S.'

'The 'S' is the next level of Evora experience. It communicates with you better; the suspension setting has been fine tuned for added power and control so it responds ....
2014 Acura MDX
---
2014 Chevrolet Corvette Stingray Convertible
---
2014 Dodge SRT Viper GT3-R
---
2014 Ford George Follmer Edition Mustang
---
2014 Holden VF Commodore Sportwagon
---
2014 Holden VF Commodore Ute
---
2014 Infiniti Q50
---
2014 Land Rover Discovery
---
2014 Lexus IS F CCS-R
---
2014 Mercedes-Benz S-Class
---