Nissan Takes On Petit Le Mans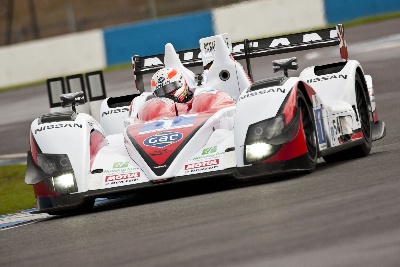 After last weekend's round of the FIA World Endurance Championship at Fuji in Japan, Nissan's attention turns to America this week, specifically to the glorious Road Atlanta road course in Georgia that hosts the 1000 mile/10 hour 'Petit Le Mans'. This is one of the blue riband events of the American sportscar scene and a fitting event for the eagerly anticipated return of a very special racing car. Nissan DeltaWing will make its return to racing in the country it was created after making a headline-grabbing debut at this summer's Le Mans 24 Hours. The car was made in America but the effort is truly international, from the English Ben Bowlby to the Japanese engine, the 'All American' Dan Gurney to the European fans who took the car to their hearts at Le Mans. Nissan's first GT Academy graduate Lucas Ordonez will bring some Spanish style to the driving squad and Gunnar Jeannette will provide some good American knowledge of one of the country's best race tracks. In addition to being the final round of the American Le Mans Series (ALMS), Petit Le Mans replaces the final two rounds of the European Le Mans Series so many of Nissan's LMP2 runners will take on the demands of Road Atlanta in the LMP2 class, not least Greaves Motorsport. With Lucas Ordonez behind the wheel of Nissan DeltaWing, his seat in the Greaves Zytek Nissan has been taken by Alex Buncombe who joins Alex Brundle and Tom Kimber-Smith in the car that will carry its regular No.1 in this race. The British Greaves Motorsport team will compete against seven other LMP2 cars in Atlanta, four of which also run Nissan engines. The Conquest Endurance team will be the first US team to compete head to head with the European 'Powered by Nissan' teams, all of whom will be putting in maximum effort as they will be awarded double European Le Mans Series points for this race.
'Petit Le Mans is a unique opportunity for us to demonstrate the international flavour of Nissan Motorsport,' said Nissan's Darren Cox. 'Our racing activities are growing exponentially with GT Academy competitions in Europe, USA, Russia, the Middle East and now South Africa. We are powering most of the LMP2 runners in the FIA World Endurance Championship and powered a quarter of the entire grid at Le Mans. We're delighted that the US fans will finally get a chance to see Nissan DeltaWing race after it was so well received in Europe. It is a project that has captured the imaginations of so many and it is good to hear that the car will race on in the ALMS next year. This is a very interesting chapter in the story of Nissan in motorsport.' Petit Le Mans gets underway this Saturday at 11:30 local time (-6hrs CET) with qualifying taking place from 14:00 on Friday.
Recent Articles
Italian Sports And Racing Exotics Head To RM's Eagerly Anticipated Monterey Sale• RM Auctions announces stunning early roster of blue-chip Italian exotics for its flagship Monterey sale, August 16–17 in California
• No less than 21 Ferraris already consigned alongside two spectacular Maseratis
• Eight Ferraris offered without reserve from the Estate of William H. Tilley
• Additional early highlights include a fabulous 1931 Duesenberg Model SJ Murphy Convertible Coupe and a 1935 Hispano-Suiza K6 Brandone Cabriolet
• Frequently updated list of entries available online a....
Honda Chases 10Th Consecutive Indy Triumph05/21/2013 - TORRANCE, Calif. An accomplished 16-driver lineup, including two previous race winners and 11 graduates of open-wheel training-ground series, make up the Honda-powered effort for the 2013 Indianapolis 500, as the company seeks its 10th consecutive '500' victory – and fourth-in-a-row with engine-manufacturer competition.

In 2012, Target Chip Ganassi Racing's Dario Franchitti scored his third Indy triumph in a thrilling battle to the finish with fellow Honda drivers Takuma S....
SRT VIPER SET FOR RETURN TO THE 24 HOURS OF LE MANSMay 21, 2013 , Auburn Hills, Mich. - The 24 Hours of Le Mans is the world's oldest active sports car race. The first event was held in 1923 and for driver and machine, it's the ultimate test of speed, efficiency and endurance. Participation is by invitation only as the Automobile Club de I 'Quest (ACO) selects the 56 entries. The 81st edition is set for June 22-23 at Circuit de la Sarthe in Le Mans, France.

Two identically prepared SRT Viper GTS-Rs will return to the Le Mans stage for....
EUROPEAN LE MANS SERIES 2013 – ROUND 2: 3 HOURS OF IMOLAALPINE AND NELSON PANCIATICI ON THE PODIUM

Nelson Panciatici and his co-driver, Pierre Ragues, crossed the finishing line of the 3 Hours of Imola in second place. With this first podium, the Signatech-Alpine team and their drivers are now in second place in the provisional rankings of the European Le Mans Series Championship.
For its roaring return to Imola, the Alpine marque did not pass on the opportunity to shine from first practice, with a best time for Nelson Panciatici. The perf....
CHRYSLER GROUP LLC'S SRT (STREET AND RACING TECHNOLOGY) BRAND KICKS OFF THIRD CONSECUTIVE 2013 SRT TOUR◾First 2013 SRT Tour stop kicked off May 9-12 at American Le Mans Series in Monterey, Calif.
◾The 2013 Dodge Challenger SRT8, Dodge Charger SRT8 and Chrysler 300 SRT8 along with 2014 Jeep® Grand Cherokee SRT vehicles to be on display
◾The all-new 2013 SRT Viper on display at select locations
◾The third year of SRT Tour will visit unique lifestyle events over three-month span

May 17, 2013 , Auburn Hills, Mich. - For the third consecutive year, the SRT Tour, showcasing the latest high....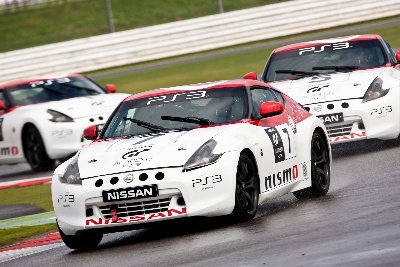 NISSAN AND PLAYSTATION ANNOUNCE BIGGEST EVER GT ACADEMY PROGRAMLONDON and PARIS - Nissan and Sony Computer Entertainment Europe have revealed that the innovative GT Academy competition will return for a fifth season. GT Academy 2013 will be the biggest yet, with more countries than ever before participating and the online gaming element of the competition set to be run in July on a demo of the hotly-anticipated Gran Turismo®6 game exclusively on PlayStation®3.

Since its inception in 2008, the highly acclaimed virtual-to-reality competition has att....
Audi Goes To Le Mans Aerodynamically Optimized◾Aerodynamic efficiency has clearly increased in 15 years
◾Micro-tube radiator optimizes airflow of Audi R18 e-tron quattro
◾Many losses caused by the regulations have been compensated for

Ingolstadt, May 16, 2013 – Five more weeks until the Le Mans 24 Hours celebrates its 90th anniversary. Over the period of 14 years, Audi has won this classic race eleven times and in doing so has consistently been delivering top performances in aerodynamics as well. They are a major reason for exce....
PORSCHE ON FRONT ROW IN ALMS GT QUALIFYING FOR SECOND CONSECUTIVE EVENTNew Long/Core Porsche and Sellers/Team Falken Tire Porsche 2nd and 3rd

Monterey, Calif. - Patrick Long (USA) took the new CORE autosport team Porsche 911 GT3 RSR onto the front row of the grid in qualifying for tomorrow's American Le Mans Series race at Mazda Raceway Laguna Seca.

Long, who will share the Porsche with British driver Tom Kimber-Smith, finished less than a tenth of a second off the time of the pole-sitting Ferrari, was enthusiastic as he spoke about the effort of the whole ....
2014 MDX Acura
---
2013 A450 Alpine
---
2013 Continental Le Mans Edition Bentley
---
2013 Mulsanne LeMans Edition Bentley
---
2013 Z4 GTE BMW
---
2013 Corvette Z06 Chevrolet
---
2013 Viper GTS-R SRT Dodge
---
2013 Viper SRT Dodge
---
2013 208 T16 Pikes Peak Peugeot
---
2013 EV P002 TMG
---
blog comments powered by

Disqus