Image credits: © Fiat.
1956 Fiat 600 news, pictures, specifications, and information

Tweet
'Multipla' is Italian for multiple and in Fiat-speak that's 'people carrier' as in three rows of two seats for a total of six passengers. With the rear two rows folded flat, 18 square feet of parcel space is revealed.

1956 was the first year of the Multipla based on the small unibody - 633cc, 22 horsepower, 4-cylinder, water-cooled engine in the rear - 2 door 600 sedan. The 'forward-controls' activated front suspension from the larger 1100 model. The top speed was achieved at about 55 mph. Just under 130,000 Multiplas (including the 600D from 1960 with 767cc, 27 horsepower motor) - 4/5, 6-seater and taxi versions - were made through 1965.
The Fiat 600 was a small and inexpensive automobile that was easy to produce. It was introduced to the public at the Geneva Motorshow in 1955. The automobile was capable of transporting up to six individuals. During its production lifespan lasting from 1955 through 1969 nearly 2.7 million examples were produced.

The introductory saloon model featured two doors and four seats. The base engine was a 633 cc water-cooled four-cylinder power-plant capable of producing nearly 22 horsepower. The engine was located behind the rear seats and drove the rear wheels. The suspension was independent and featured monocoque construction. A four-speed manual gearbox with cable operated clutch was standard. The combined dry weight of the vehicle was just over 580 kg.

The following year two more versions were introduced, the Multipla and a version with a full-length canvas roof. The Multipla had three rows of seats and could accommodate up to six people. The four back seats could be folded into the floor, exposing a large cargo area.

In 1960 the 600D was introduced and featured a 767 cc engine now rated at nearly 30 horsepower. Various aesthetic and mechanical improvements were added. In 1964 the front doors were now hinged and in 1965 the 600D received a larger fuel tank and new headlights.

The Fiat 600 helped mobilize the entire Italian country and is considered an economical phenomenon.
By Daniel Vaughan | Apr 2008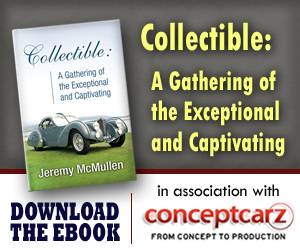 Fiat
Monthly Sales Figures
Volume
December 2014
3,784
November 2014
3,111
October 2014
3,725
September 2014
3,360
August 2014
3,362
July 2014
3,807
June 2014
4,478
May 2014
4,771
April 2014
4,298
March 2014
4,738
February 2014
3,465
January 2014
3,222
(More Details)
© 1998-2014. All rights reserved. The material may not be published, broadcast, rewritten, or redistributed.