1972 Mercedes-Benz 250 news, pictures, specifications, and information

Tweet
The 1972 Mercedes-Benz 250-Series was available as a 4-door sedan and a 2-door coupe (250C). There were few changes for 1972 on the 250 Series; standard power was an overhead-cam six-cylinder engine displacing 169.5 cubic-inches and offering 150 horsepower. An automatic gearbox was standard and disc brakes were found at all four corners. Pricing for the sedan began at $7,200 while the coupe was slightly higher than $8,000.
By Daniel Vaughan | Oct 2013
The W-110 'Fintail' Series was succeeded by the W-114 and W-115 models in 1968, also known as 'Stroke 8' by enthusiasts. These were very versatile machines that satisfied a plethora of needs. They were available with both gasoline and diesel engines, in four, five or six cylinders. The gasoline models with the six-cylinder engines were given the designation of 230, 250 or 280, according to nominal metric displacement. This meant that the 230 Mercedes had a 2.3 liter engine, the 250 had a 2.5 liter version, and the 280 was powered by a 2.8L engine.

Production of the W114, and the similar W115, continued from 1968 through 1976. The differences between the W114 and W115 were with the engines. The W116 were fitted with the straight-six engines. The W115 used straight-4 and straight-5 engines and sold under the names 200, 220, 230, and 240. After 1976, the 'Stroke-8' models were replaced by the W123 series. The '8' portion of the 'Stroke-8' nickname signified '1968.' The following year the cars were designated 'W-114/9', 'Stroke 9'. This nickname never caught on and the original nickname stuck for the entire series.

In 1969, Mercedes-Benz introduced a coupe version and given the designation 'C' after the model number. The coupe had the same wheelbase and length as the saloon version and from the A-pillar forward they were identical. There were differences; the passenger compartment was 19-inches shorter in the coupe, and the roof was two inches lower. The trunk was much longer.

In 1969 the 250CE featured the Bosch D-jetronic fully electronic fuel injection system. This marked the first time a production Mercedes-Benz ever used this system. The fuel-injection system was used for two years before it was dropped in favor of a mechanical system. All coupe models were given the six-cylinder engine.

The 'Stroke-8' models featured many 'firsts' for the Mercedes-Benz marque. They were the first models for Mercedes-Benz to include a center console. In 1974 they were given ribbed taillights and a revised rear axle.

A four-speed manual gearbox was standard, but a four-speed automatic could be ordered, as could optional power steering and air conditioning.
By Daniel Vaughan | Dec 2007
For more information and related vehicles, click
here
2015 Chevrolet Performance Catalog Packed with New Parts
• New Z/28 parts, LT1/LTG crate engines, manual-trans install kits, stage kits featured
LAS VEGAS – The all-new 2015 Chevrolet Performance catalog is the go-to resource for enthusiasts seeking to take their Chevy to higher levels of performance, with parts designed, engineered and tested by Chevrolet. A broader range of Gen 5 Camaro performance parts based on the Z/28 and an LT1 crate engine package based on the 2015 Corvette Stingray highlight the new 400-page catalog, avail...[Read more...]
Enhanced Kia Rio set for Paris Show world premiere
•Enhanced Kia Rio to be unveiled at 2014 Paris Motor Show •B-segment Kia's makeover gives exterior and cabin a fresh appearance •Enhanced Rio range on sale in Europe from early 2015 Frankfurt, 29 September 2014 – Kia will celebrate the world premiere of an enhanced Kia Rio at the 2014 Paris Motor Show on 2 October, featuring a number of improvements to maintain the competitiveness of its global best-selling car. 'The Kia Rio was our best-selling vehicle nameplate worldwide in 2013...[Read more...]
Enhanced Kia Venga to be revealed at Paris Show
Refreshed look for upgraded 2015 Kia Venga on car's fifth anniversary •Compact MPV has a new face and more sophisticated cabin •New options include integrated 7.0-inch navigation display screen •Enhanced Venga on sale in Europe from early 2015 Frankfurt, 29 September 2014 – Five years after launching the Kia Venga, Kia will reveal an enhanced version of its popular compact MPV at the 2014 Paris Motor Show on 2 October. The refreshed model features a new-look front and rear, a more s...[Read more...]
RAM TRUCK INCREASES ECODIESEL MIX TO 20 PERCENT OF RAM 1500 PICKUP PRODUCTION
◾Ram 1500 with EcoDiesel powertrain, America's most fuel-efficient pickup truck, now 1/5th of total Ram 1500 production ◾Overwhelming response attributed to best-in-class 28 MPG with 9,200 lbs. of towing capacity and strong consumer demand for exclusive light-duty diesel ◾Ram 1500 EcoDiesel contributes to unprecedented conquest sales and increased average transaction price for Ram 1500 ◾First-in-segment fuel economy technologies: TorqueFlite eight-speed automatic transmission, thermal managem...[Read more...]
FORD GEARS UP TO CELEBRATE PRODUCTION OF 5-MILLIONTH F-SERIES SUPER DUTY
◾5-millionth Ford F-Series Super Duty will roll off the assembly line at Kentucky Truck Plant in October, marking a major milestone for the best-selling heavy-duty pickup truck and chassis lineup ◾Ford-designed, Ford-built second-generation 6.7-liter Power Stroke® V8 turbo diesel delivers best-in-class 440 horsepower and best-in-class standard diesel torque of 860 lb.-ft.; F-450 pickup boasts best-in-class towing of 31,200 pounds ◾Super Duty is the No. 1 heavy-duty pickup truck, with a market ...[Read more...]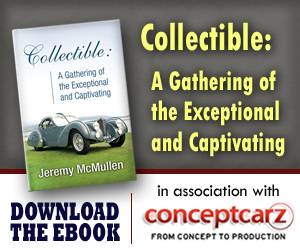 Similarly Priced Vehicles from 1972
Porsche 911 ($7,255-$10,200)
Jaguar XKE E-Type ($7,330-$7,740)
Porsche 911E ($8,000-$8,700)
Porsche 911T ($7,200-$7,990)
Jaguar XJ6 ($7,680-$7,680)
Lincoln Continental ($7,065-$500,000)
Cadillac Fleetwood Eldorado ($7,360-$7,680)

Average Auction Sale: $3,767
Mercedes-Benz
Monthly Sales Figures
Volume
November 2014
37,110
October 2014
30,733
September 2014
29,523
August 2014
28,958
July 2014
29,406
June 2014
28,707
May 2014
26,617
April 2014
28,281
March 2014
29,316
February 2014
22,609
January 2014
23,892
December 2013
35,835
(More Details)
© 1998-2014. All rights reserved. The material may not be published, broadcast, rewritten, or redistributed.