1972 Mercedes-Benz 250 news, pictures, specifications, and information

Tweet
The 1972 Mercedes-Benz 250-Series was available as a 4-door sedan and a 2-door coupe (250C). There were few changes for 1972 on the 250 Series; standard power was an overhead-cam six-cylinder engine displacing 169.5 cubic-inches and offering 150 horsepower. An automatic gearbox was standard and disc brakes were found at all four corners. Pricing for the sedan began at $7,200 while the coupe was slightly higher than $8,000.
By Daniel Vaughan | Oct 2013
The W-110 'Fintail' Series was succeeded by the W-114 and W-115 models in 1968, also known as 'Stroke 8' by enthusiasts. These were very versatile machines that satisfied a plethora of needs. They were available with both gasoline and diesel engines, in four, five or six cylinders. The gasoline models with the six-cylinder engines were given the designation of 230, 250 or 280, according to nominal metric displacement. This meant that the 230 Mercedes had a 2.3 liter engine, the 250 had a 2.5 liter version, and the 280 was powered by a 2.8L engine.

Production of the W114, and the similar W115, continued from 1968 through 1976. The differences between the W114 and W115 were with the engines. The W116 were fitted with the straight-six engines. The W115 used straight-4 and straight-5 engines and sold under the names 200, 220, 230, and 240. After 1976, the 'Stroke-8' models were replaced by the W123 series. The '8' portion of the 'Stroke-8' nickname signified '1968.' The following year the cars were designated 'W-114/9', 'Stroke 9'. This nickname never caught on and the original nickname stuck for the entire series.

In 1969, Mercedes-Benz introduced a coupe version and given the designation 'C' after the model number. The coupe had the same wheelbase and length as the saloon version and from the A-pillar forward they were identical. There were differences; the passenger compartment was 19-inches shorter in the coupe, and the roof was two inches lower. The trunk was much longer.

In 1969 the 250CE featured the Bosch D-jetronic fully electronic fuel injection system. This marked the first time a production Mercedes-Benz ever used this system. The fuel-injection system was used for two years before it was dropped in favor of a mechanical system. All coupe models were given the six-cylinder engine.

The 'Stroke-8' models featured many 'firsts' for the Mercedes-Benz marque. They were the first models for Mercedes-Benz to include a center console. In 1974 they were given ribbed taillights and a revised rear axle.

A four-speed manual gearbox was standard, but a four-speed automatic could be ordered, as could optional power steering and air conditioning.
By Daniel Vaughan | Dec 2007
For more information and related vehicles, click
here
TIMELESSLY ALLURING: 25 YEARS OF THE BMW 8 SERIES
Munich. It was streets ahead of its time at launch and maintains an ageless glow to this day, yet a glance at the calendar reveals the disarming truth: 25 years have passed since the BMW 8 Series was presented to the world at large for the first time. The car's international fan community duly came together last weekend at its Bavarian birthplace to celebrate the anniversary, with events including a spectacular parade of 120 cars at the BMW Group headquarters highlighting their collective...[Read more...]
MAZDA MX-5 MIATA CELEBRATES 25 YEARS OF EXHILARATION
◾Celebrate the World's Best-Selling Two-Seat Roadster on Twitter with hashtag #MX5Turns25 CHICAGO, Feb. 7, 2014 - On February 9, 1989, the world was introduced to the all-new Mazda MX-5 Miata at the Chicago Auto Show. A few months later, it was named as one of the five 'World's Best Cars' by Road & Track and never looked back. Twenty-five years later, MX-5 has racked up more than 200 awards and sold more than 920,000 worldwide as of December 2013, making it the Guinness Book of Worl...[Read more...]
Chevrolet Performance Expands Connect & Cruise Crate Powertrain Lineup, Introduces 6-Speed Manual for LS Installs
Chevrolet Performance has expanded its lineup of industry-exclusive Connect & Cruise crate powertrain systems and added a heavy-duty T56 Magnum six-speed manual designed for LS-engine installations in older vehicles, giving builders more choices to power their project vehicle. A preview of an upcoming Connect & Cruise system that matches an LS3 engine with the T56 Magnum also debuts at SEMA, in a rolling chassis display that shows all the components, including the controllers. It goes on sale...[Read more...]
CHEVROLET PERFORMANCE RIDES AGAIN WITH HOT ROD POWER TOUR®
DETROIT – A caravan of Chevrolet high-performance production and concept vehicles will be led by the Hot Wheels® 1967 Camaro Concept at the start of the Hot Rod Power Tour® – the weeklong road trip that kicks off the summer cruising season for thousands of car enthusiasts. Other production performance cars on the tour include a Camaro ZL1 Convertible, Camaro Hot Wheels® Edition and a Corvette 427 Collector Edition Convertible. The Power Tour starts this Saturday, June 1, in Arlingto...[Read more...]
Mercedes-Benz Honors Top Down Driving In Sunny Amelia Island
Florida's sunny weather is creating the perfect back-drop to honor the 50th anniversary of the famed Mercedes-Benz 'Pagoda,' SL which takes center stage during this week's Amelia Island Concours d'Elegance, March 8-10, 2013. The launch of the Mercedes-Benz 230 SL at the Geneva Motor Show in March 1963 caused quite a sensation. Mercedes-Benz had presented the motoring world with this single successor to the extremely successful 300 SL (W198) and 190 SL (W121). The Daimler-Benz design team a...[Read more...]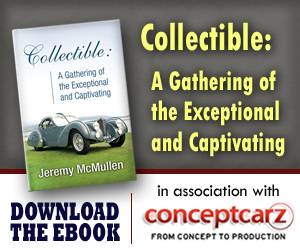 Similarly Priced Vehicles from 1972
Porsche 911 ($7,255-$10,200)
Jaguar XKE E-Type ($7,330-$7,740)
Porsche 911E ($8,000-$8,700)
Porsche 911T ($7,200-$7,990)
Jaguar XJ6 ($7,680-$7,680)
Lincoln Continental ($7,065-$500,000)
Cadillac Fleetwood Eldorado ($7,360-$7,680)

Average Auction Sale: $3,767
Mercedes-Benz
Monthly Sales Figures
Volume
June 2014
28,707
May 2014
26,617
April 2014
28,281
March 2014
29,316
February 2014
22,609
January 2014
23,892
December 2013
35,835
November 2013
36,386
October 2013
32,107
September 2013
26,849
August 2013
26,151
July 2013
25,563
(More Details)
© 1998-2014. All rights reserved. The material may not be published, broadcast, rewritten, or redistributed.