These are standard specifications - not necessarily specifications for the vehicle(s) in the photo(s).
1959 Bocar Stiletto Specifications

Engine Location
Front
Drive Type
Rear Wheel
Body / Chassis
Spaceframe chassis
Price
$13,000
Weight
2200 lbs | 997.903 kg
Transmission:
4 Manual Borg-Warner T-10

Production Figures
Total production of Stiletto for 1959
3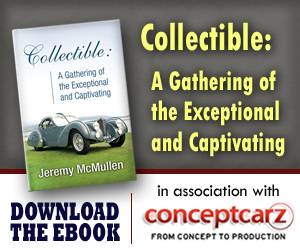 © 1998-2014. All rights reserved. The material may not be published, broadcast, rewritten, or redistributed.