1958 Dodge D-100 Sweptside news, pictures, specifications, and information

Tweet
The Sweptside was a glamorous Dodge pickup with wild 'jet -age' styling. Introduced in 1957 and built in limited numbers through the 1959 model year, the Sweptside's, high-style appearance was achieved ingeniously and economically, by grafting 1957 Dodge station wagon quarter panels onto the sides of a standard pickup truck.

New-for-1958 'quad' headlamps gave the face -lifted Dodge trucks a more modern appearance, and the massive grille was especially impressive. Only 975 Dodge Sweptside pickups were built in 1958.

Our featured 1958 Sweptside is a ground-up restoration of a well-equipped California vehicle. Options include the large-window deluxe cab, 315 cubic-inch 'Power Giant' V8 engine, pushbutton Torque-Flite automatic transmission, power steering and roof -mounted radio. The current owner acquired the truck in 2000, after it had been stored for two decades in the decaying Detroit Packard Plant.
In mid-1957, Dodge introduced its Sweptside pickup to compete head-to-head with Ford's passenger car-based Ranchero and Chevrolet's Cameo Carrier. Dodge Trucks' Special Equipment Group wedded the finned rear quarters and rear bumper from the 1957 Dodge suburban two-door station wagon to the flanks of a standard Dodge half-ton pickup. Along with new styling, the truck was given an optional V-8 engine that Dodge the most powerful engine in the light truck field.

Sweptside pickups came standard with the custom cab, which added a glove box, two tone seat material covering foam rubber cushions, two sun visors, a wraparound rear window and 2-speed wipers. Custom cab exterior features additional chrome trim and embellishments. Dodge offered the Sweptside with two tone paint, wide white wall tires and full wheel covers.

All 1957 Dodge trucks received a bold new Forward Look front-end design with hooded headlights, a stylish new grille and a fully-opening, rear-hinged hood.

Many of the Dodge Sweptside Pickups featured a 315 cubic-inch Wideblock V8 engine, three-speed push-button LoadFlite transmission, power brakes, whitewall tires, and two-tone paint.

There were less than 3000 made over a three year period of time and approximately 900 were built in 1958.
By Daniel Vaughan | Jan 2012
Concours d'Elegance of America at St. John's : Class Previews
Here is a little preview of two of our special classes for St. John's upcoming show. Featured Designer: Virgil Exner The 2014 Concours d'Elegance of America will honor the work of famed chief designer Virgil Exner with an unprecedented display of Chrysler Corporation's 1955-1961 'Forward Look,' a daring two-pronged styling revolution that changed the look of the American car. First up were the 'jet-age'1955 Plymouths, Dodges, DeSotos, Chryslers and Imperials. Then came the 1957 m...[Read more...]
RARE REUNION: CHRYSLER CONCEPT CARS GATHER AT AMELIA, 2014
Nine rare and important Chrysler Concept Cars from the forties, fifties and sixties will be presented together for the first time at the 19th annual Amelia Island Concours d'Elegance on March 9, 2014. From the two-seat Chrysler Thunderbolt roadster and the dual-cowl Chrysler Newport of 1941 through the radical 1963 Chrysler Turbine car, Amelia's Chrysler Concept Car Class shows the genesis of the styling and engineering philosophy that summoned Chrysler's industry-changing 'Forward Look...[Read more...]
RARE CHRYSLER LA COMTESSE CONCEPT APPEARS AT AMELIA 2014
After decades in obscurity Chrysler's La Comtesse Concept Car will re-debut at the 19th annual Amelia Island Concours d'Elegance on March 9, 2014. The Fifties introduced new automotive chemical and paint technologies that helped summon a sea change in the way cars were purchased. It was a subtle component of Detroit's marketing equation, but color had risen near the top of the car buyer's priority list. The important fact was that women invariably chose the color of the new family car....[Read more...]
CHRYSLER GROUP LLC BRINGS CLASSIC COOL AND MODERN BUZZ TO 19TH ANNUAL WOODWARD DREAM CRUISE
August 13, 2013 , Auburn Hills, Mich. - Chrysler Group LLC will bring more than 70 vehicles to this year's Woodward Dream Cruise where each brand—Chrysler, Jeep®, Dodge, Ram Truck, FIAT, SRT and Mopar—will wheel in some of their latest production and buzz models, along with a collection of iconic, classic cars from America's past. In addition to vehicles on display, each of the Chrysler Group brands will offer a variety of events to this year's Dream Cruise. All of the Chrysler Group ...[Read more...]
Joe Bortz to Host Historic Dream Car Discussion Panel
Dream car collector and historian Joe Bortz has prepared a special treat for participants at the 40th Annual Pontiac-Oakland Club International Convention in St. Charles Illinois, this coming July 17-21. In addition to bringing his four historic Pontiac Dream Cars, he has also assembled a panel, conisisting of two noted designers, a retired engineer and two veteran authors to examine the topic of Pontiac's early concept vehicles. The panel discussion will be held on Friday, July 20th at 1...[Read more...]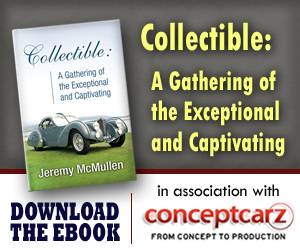 Dodge
Monthly Sales Figures
Volume
December 2014
46,578
November 2014
42,108
October 2014
41,512
September 2014
44,020
August 2014
49,895
July 2014
43,118
June 2014
50,314
May 2014
57,923
April 2014
53,463
March 2014
60,575
February 2014
49,744
January 2014
34,905
(More Details)
© 1998-2014. All rights reserved. The material may not be published, broadcast, rewritten, or redistributed.