1953 Packard Clipper Deluxe news, pictures, specifications, and information

Tweet
This car was restored as a Replica of Cecil Hay's Triple A stock car racer #87. Triple A sponsored racing in the Midwest. Triple A rules required late model cars and strictly stock configurations as described in the manufacturer's literature. The only modifications allowed were removal of the rear seat, wheel covers, and mufflers. Roll bars were added in 1953. No modifications to cooling, drive train, or body were allowed. Also, stock tires had to be used.

Ross Miller Restorations in Parkton, MD restored the car. It was originally owned by Douglass Hayes and is now owned by Rebecca Hayes.
Source - National Packard Museum
Replica of AAA Stock Race Car driven by Cecil Hays in 1953.

Not all Packard's were driven to church or to picnics on Sundays when they were new - some went to the race track to be raced! In the early 1950's the American Automobile Association (AAA - the same AAA that is in business today) sponsored automobile racing in the Midwest. AAA even sponsored the Indianapolis 500 Memorial Day race then. These stock car races were not for jalopies or modified race cars, the rules required the race automobiles to be late model and 'strictly stock' as specified in the manufacturer's brochures. Only a very few modifications were allowed for safety: the rear seat, wheel covers, and mufflers were required to be removed, and beginning in 1953 a roll bar was required. No modifications to the engine, cooling system, drive train, or body were allowed, and stock tires were required to be used.

These races were quite and well attended events. Races were held at many race tracks around the country. In 1953 AAA stock car races were held in California, Arizona, Wisconsin, and Pennsylvania and at tracks in other states. Most of those tracks were dirt and many were mile long horse tracks. One of the more popular tracks was at the Milwaukee, Wisconsin Fair Grounds, and in 1953 it was a mile long oval dirt track. This track was paved in 1954, is still in existence today, and is known simply as the 'Milwaukee Mile'.

Two Packard racers, Cecil Hays and Don O'Dell lived in Blue Island, Illinois (a Chicago suburb) and drove in many AAA races at Milwaukee. O'Dell, who raced a black 1951 Packard 200 Club Sedan (no. 75) was more successful than Hays, winning two races at Milwaukee in 1953, and one in 1954. Hays also raced his 1953 Clipper in 1954. Two other AAA stock car races were also won by Packard's in 1954.
When the Packard Company began automobile production in 1899, it was known as Ohio Automobile Company. In 1903 the name was changed to the Packard Motor Car Company when it moved from Warren, Ohio to Detroit, Michigan. The move was the result of a majority stock purchase made by investors in the Detroit area.
Packard had sustained a Great Depression and a World War and was still at the fore-front of vehicle production. Advances in automotive technology and design were making vehicles more and more exciting each day. During the early forties Packard decided to compete in a broader market by introducing the Clipper, a vehicle aimed at higher production but lower cost.

The Briggs Manufacturing Company was tasked with building the Clipper bodies. This conclusion was made after the Briggs Manufacturing Company had stated and proven to the Packard Company that they could produce the bodies cheaper than Packard. Production of the bodies began and the price Briggs Manufacturing Company had quoted Packard proved to be too low, so the price was raised leaving Packard with the extra cost. It would have been cheaper for Packard to produce the bodies themselves.

The sales of the Clipper series were very successful, outselling Cadillac and LaSalle. The vehicles were stylish, durable, and elegant. The body of the vehicle had been designed by the legendary Howard 'Dutch' Darrin. The Packard 120 was the company's first sub-$1000 car. It was aimed at stimulating sales and increasing production.

The sixteen valve eight-cylinder engine powering the Clipper was capable of producing 125 horsepower, a rather high figure at the time. The modern body, stylish interior, excellent performance, and Packard quality made the Clipper Series very desirable.

In February of 1942 the United States Government ordered all manufacturers to cease production of automobiles and shift their priorities to war related efforts. Packard began the production of aircrafts and marine engines, ambulance and military vehicles. More than 60,000 combined engines were produced by the Packard factory during the war.

In 1945 the war had ended and Packard went back to automobile production. They had made $33 million through their engine and military vehicle sales, $2 million was used to renovate and update their facilities. Packard was in excellent financial condition. Most of the automobile parts that had been created prior to the war were in bad shape. They had been put in storage in order to make space for equipment that was needed to design and build military vehicles. The storage was often subject to the weather and the elements. As a result much of the equipment and supplies needed to be replaced.

When automobile production began, Packard decided to only produce the Clipper Series and abandon the other model lines. For 1946 Packard produced the Clipper Six 2100 and 2103, Super Clipper 2103, and the Custom Super Clipper 2106. The Super Eight and Custom convertibles were added in 1947. In 1949 Packard introduced the 23rd Series Eight and Deluxe Eight.

The Clippers were very unique and innovative for their time. They featured an alarm on the gas tank that would whistled as the fuel was pumped, stopping only when the tank was full. The running boards and door hinges were concealed adding to the smooth appearance of the body. The Clipper Series were also very wide. This not only gave passengers extra interior room but it gave the vehicle stability at speed around the corners. The width was a foot wider than it was tall making it the widest vehicle in production at the time.

The sales of luxury vehicles began to decline near the end of the 1940's and continued into the 1950's. This hurt Packard production and sales for their high-end luxury vehicles declined considerably. Packard's were built so well that they lasted for a very long time. So Packard did not have very many repeat customers because their customers did not need to purchase another vehicle. The president of Nash Motors, Mr. George Mason, had approached Packard about a merger during the early 1950s. He believed that the days of independent car manufacturers were soon to be gone. Packard was reluctant and thought otherwise. 1954 was another bad industry for the luxury car market and Nash Motors merged with the Hudson Motor Car, forming American Motors. In 1952 James Nance was elected president and general manager of Packard. In 1954, Nance merged Packard with Studebaker in an effort to diverse their product line and stimulate sales for both struggling companies. Studebaker had a larger network of dealers, a potential benefit for Packard. Unfortunately, Studebaker sales dipped dramatically and this ultimately hurt Packard more than it helped.

World War II and the Korean War had come and gone. This meant their entire defense contracts had ceased, ending nearly half a billion dollars in income.

In 1953 Chrysler bought Briggs Manufacturing, the producer of Packard bodies. Packard was forced to find another company to produce their bodies. None was found and Packard formed a temporary deal in 1955 with Chrysler to have them produce their bodies.

By June of 1956, production of Packard automobiles ceased. Production of the Packard model names continued for a few years but was adorned with Studebaker nameplates. By 1959 this style had ended and only the Studebaker name prevailed. In the early 1960's the Avanti and Lark were able to make a small profit for the Studebaker-Packard Company. In 1962 the decision was name to drop the Packard name from the Studebaker-Packard Corporation. In 1966 Studebaker was out of business.
By Daniel Vaughan | Apr 2009
1956 Sebring 12 Hours: Musso Impresses on American Soil
Having more than proven himself within the 2.0-liter category with the factory Maserati team, Luigi Musso makes the short trip west from Modena to Maranello to drive for Ferrari. This would be a big step up in performance, for car and driver. Here Musso's real talent would need to be realized. Otherwise, the Italian would find himself an estranged patriot without a home. But, on American soil, the young Italian would find his place. The Roman Musso had had an impressive run with Maserati. Af...[Read more...]
Techno Classica 2014: more than 30 racing cars to celebrate 120 years of Mercedes-Benz motor racing history
•Cars that were the heroes of magical moments put their stamp on this high-powered, most comprehensive show presentation •With more than 30 vehicles, Mercedes-Benz Classic presents motor racing history in all its unique breadth and depth •120 years of Mercedes-Benz motor sport in the focus of the leading international classic motor show 120 years of Mercedes-Benz motor racing history have produced a timeline of extraordinary victories which since 1894 also stand for outstanding innovations ...[Read more...]
OFFENHAUSER HEROES AND MERCHANTS OF SPEED SEMINARS OFFER FANS A BACKSTAGE PASS TO AMERICAN MOTORSPORT
A pair ofthe Amelia Island Concours d'Elegance's popular seminars will offer 'backstage passes' to the history and the business of American motorsport. On Friday March 7, 2014 the celebration of Offenhauser-powered vehicles will begin in the Talbot Ballroom of the Ritz-Carlton, Amelia Island at 3:00 PM with the Great Offy Drivers and David Hobbs Seminar. Amelia's seminars are famous for their star power. On Friday Indy 500 winners Johnny Rutherford, Parnelli Jones and Al and Bo...[Read more...]
More Than A Quarter of Houston Teens Read a Text or Email Every Time They Drive, According to Study by University of Michigan Transportation Research Institute and Toyota
• Teens in Houston Regularly Drive with Multiple Teen Passengers and No Adults, Despite Significant Risks
TORRANCE, Calif., July 24, 2013 – Toyota Motor Sales, U.S.A., Inc. (TMS), today announced Houston findings from a major, national study of teen drivers (ages 16 to 18) and parents of teen drivers conducted jointly with the University of Michigan Transportation Research Institute (UMTRI). The UMTRI/Toyota Teen Driver Distraction Study, the largest scientific surv...[Read more...]
AAA TO RESCUE MORE THAN EIGHT MILLION MOTORISTS DURING THE SUMMER DRIVING SEASON
• As summer travel revs up, nation's largest motor club cautions drivers of dangers on the open road if not properly prepared
ORLANDO, Fla., May 29, 2013 - More than 31 million Americans kicked off the summer travel season with a road trip Memorial Day weekend, but plans were damped for approximately a quarter of a million motorists that AAA needed to rescue at the roadside. AAA expects between the major summer holidays of Memorial Day and Labor Day to aid over eight million mo...[Read more...]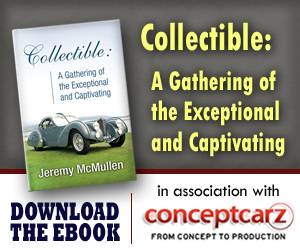 © 1998-2014. All rights reserved. The material may not be published, broadcast, rewritten, or redistributed.