1991 Chrysler 300 Concept news, pictures, specifications, and information

Tweet
It's likely that you've heard about Chrysler's legendary 300-series vehicles. They represent much of what Chrysler has been built upon - power and luxury. In 1991, Chrysler designers set out to design a vehicle that encapsulated all of what the 300-series has stood for over the years. The result? The 300 concept car.

Úsing the 450 horsepower V10 under development for the Dodge Viper, the 300's inspiration came from the Dodge Viper, the 300's inspiration came from the Monteverdi High Speed, a four-door sedan built in Switzerland in the 70s by Peter Monteverdi. And no coincidentally, Chrysler Hemi engines powered those legendary cars.

The 300 rode on a 125.9-inch wheelbase and was 206.5 inches long. It was also the first concept car to have monster-sized wheels - the front wheels were 19 inches while the rear wheels were 20 inches.

The vehicle had enough gadgets to satisfy any British secret agent. There was a coded key car that, when inserted in the center console, opened a door to the ignition button. The rear seats had cell phones, headphones, a TV and a VCR.

As wîth most things; if it sounds too good to be true, it probably is. As great as it might have been to build and produce the 300, its impracticalities to the real world kept it merely and inspiring concept car.
Source - Chrysler
THE COUNTDOWN TO AUCTIONS AMERICA'S FORT LAUDERDALE SALE NOW UNDERWAY
• Auctions America kicks off its 2014 collector car calendar March 14-16 in Fort Lauderdale • Regarded as South Florida's premier collector car auction, the multi-day sale features nearly 500 cars spanning all segments of the collector car market • Joining the list of previously announced feature consignments are a 1970 Plymouth Hemi Superbird, a 1959 Cadillac Eldorado Biarritz and a 1934 Packard Twelve Convertible Sedan • Digital catalog now available for download at auctionsamerica.com [I...[Read more...]
New Suzuki SX4 S-CROSS receives 5-star Euro NCAP Overall Safety Rating
- SX4 S-CROSS scores high in all categories - Outstanding crash performance due to Suzuki's Total Effective Control Technology (TECT) The SX4 S-CROSS*) has been rated one of Europe's safest cars, according to new independent crash testing results from Euro NCAP, receiving the maximum 5-star rating. Suzuki's new C-segment crossover has been highly rated among the 5-star vehicles tested by Euro NCAP in 2013, achieving an above-average overall result. The SX4 S-CROSS performed notably wel...[Read more...]
Final Countdown Underway To South Florida's Premier Collector Car Auction
• Auctions America kicks off its 2013 auction season, March 22-24 with its highly anticipated Fort Lauderdale Collector Car Auction • Celebrating its 11th year, the multi-day auction features more than 550 quality collector cars • Latest feature attractions include an outstanding 1963 Shelby Cobra and a 1974 Ferrari Dino 246 GTS • Digital catalog now available for download at auctionsamerica.com AUBURN, Indiana (February 27, 2013) – With the final countdown underway to its highly an...[Read more...]
RICHARD PETTY DEDICATES MUSCLE CARS FOREVER STAMPS
Raw power gets a stamp of its own today as seven-time NASCAR National Champion Richard Petty helps dedicate the America on the Move: Muscle Cars Forever stamps. Petty, his son Kyle and Postmaster General Patrick Donahoe will dedicate the limited-edition stamps at the Daytona International Speedway where 'The King' won a record seven Daytona 500 Championships. Typically equipped with big, powerful engines, these high-performance vehicles began roaring across America in the 1960s. The limite...[Read more...]
1984 Brazilian Grand Prix: An Overshadowed Overachievement
In 1983, a little-known Belgian driver by the name of Thierry Boutsen would buy his way into a drive with the Arrows Racing Team in time to take part in the Belgian Grand Prix. Though he would retire early in the race, he would follow the performance up with two-straight near misses of the points, beating his teammate in the process. He had been close with a car that was already overreaching. One year later, competing with an older and underdeveloped car, championship points couldn't have seemed...[Read more...]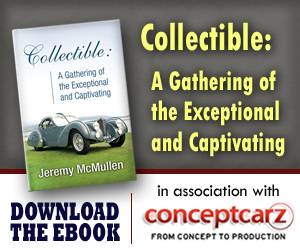 Chrysler
Monthly Sales Figures
Volume
June 2014
24,026
May 2014
22,592
April 2014
21,967
March 2014
26,140
February 2014
25,230
January 2014
21,113
December 2013
20,270
November 2013
21,024
October 2013
23,452
September 2013
25,251
August 2013
28,678
July 2013
19,978
(More Details)
© 1998-2014. All rights reserved. The material may not be published, broadcast, rewritten, or redistributed.