1991 Chrysler 300 Concept news, pictures, specifications, and information

Tweet
It's likely that you've heard about Chrysler's legendary 300-series vehicles. They represent much of what Chrysler has been built upon - power and luxury. In 1991, Chrysler designers set out to design a vehicle that encapsulated all of what the 300-series has stood for over the years. The result? The 300 concept car.

Úsing the 450 horsepower V10 under development for the Dodge Viper, the 300's inspiration came from the Dodge Viper, the 300's inspiration came from the Monteverdi High Speed, a four-door sedan built in Switzerland in the 70s by Peter Monteverdi. And no coincidentally, Chrysler Hemi engines powered those legendary cars.

The 300 rode on a 125.9-inch wheelbase and was 206.5 inches long. It was also the first concept car to have monster-sized wheels - the front wheels were 19 inches while the rear wheels were 20 inches.

The vehicle had enough gadgets to satisfy any British secret agent. There was a coded key car that, when inserted in the center console, opened a door to the ignition button. The rear seats had cell phones, headphones, a TV and a VCR.

As wîth most things; if it sounds too good to be true, it probably is. As great as it might have been to build and produce the 300, its impracticalities to the real world kept it merely and inspiring concept car.
Source - Chrysler
Global Ratings Confirm Volvo Cars' Safety Leadership
ROCKLEIGH, N.J. (Jan. 9, 2014) - Volvo Car Group (Volvo Cars) keeps moving toward its vision that by 2020 no one should be killed or seriously injured in a new Volvo. In 2013, top results from independent rating institutes all over the world emphasized the company remains on top when it comes to automotive safety. The most recent rating result is an IIHS Top Safety Pick+ for the Volvo S80 in the United States. During 2013, sales of Volvo cars equipped with systems for automatic braking...[Read more...]
BMW PININFARINA GRAN LUSSO COUPÉ. CONSUMMATE ELEGANCE
Munich. At the Concorso d'Eleganza Villa d'Este 2013, two tradition-steeped car manufacturers – the BMW Group and Pininfarina – will be straddling the automotive past and future as they unveil the result of their debut cooperation to the global public on 24 May: the BMW Pininfarina Gran Lusso Coupé. Together they have created the embodiment of sheer elegance. The BMW Pininfarina Gran Lusso Coupé is the sequel to a new approach introduced at last year's Concorso in the shape of the BMW Zagat...[Read more...]
FORD FIESTA EUROPE'S BEST-SELLING SMALL CAR IN FIRST QUARTER OF 2013; NEW FIESTA SOLD EVERY TWO MINUTES
• New Ford Fiesta was Europe's top-selling small car in March and for the first quarter of 2013, and the second best-selling car in Europe overall, according to figures released by JATO Dynamics* • European customers purchased a new Fiesta every two minutes as Ford sold more than 41,600 Fiestas in March, and more than 77,800 during the first quarter of 2013, according to JATO • Fiesta retail market share in the small car segment increased by 1.2 percentage points in March in the 19 traditional...[Read more...]
Ampera and Volt voted 'Car of the Year 2012'
Geneva. The Opel Ampera and the Chevrolet Volt have today won the 'Car of the Year 2012' award. By handing victory to the revolutionary electric vehicles, the panel of judges, made up of 59 leading automotive journalists from 23 European nations, paid tribute to General Motor's innovative foresight. The Opel Ampera / Chevrolet Volt were the undisputed winners with 330 points against VW Up (281) and Ford Focus (256). For the first time in the history of the prize, the final selection was made...[Read more...]
2012 Chrysler 300 and 2012 Dodge Charger Achieve 5-Star Safety Rating from National Highway Traffic Safety Administration
• Both 2012 Chrysler Group models achieve top 5-star rating in front driver and overall vehicle scores
• 4-star rating achieved in rollover tests
• NHTSA NCAP rating for both models follows 'Top Safety Pick' by Insurance Institute for Highway Safety earlier this year
• Chrysler 300 SafetyTec and Dodge Charger Driver Confidence Group package enables the driver with a 360° perspective with available active safety features, including SmartBeam Headlamps, Adaptive Forwar...[Read more...]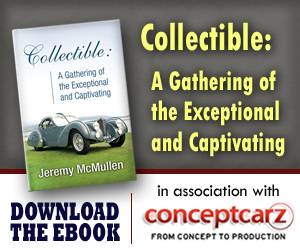 Chrysler
Monthly Sales Figures
Volume
August 2014
29,762
July 2014
23,455
June 2014
24,026
May 2014
22,592
April 2014
21,967
March 2014
26,140
February 2014
25,230
January 2014
21,113
December 2013
20,270
November 2013
21,024
October 2013
23,452
September 2013
25,251
(More Details)
© 1998-2014. All rights reserved. The material may not be published, broadcast, rewritten, or redistributed.