1991 Chrysler 300 Concept news, pictures, specifications, and information

Tweet
It's likely that you've heard about Chrysler's legendary 300-series vehicles. They represent much of what Chrysler has been built upon - power and luxury. In 1991, Chrysler designers set out to design a vehicle that encapsulated all of what the 300-series has stood for over the years. The result? The 300 concept car.

Úsing the 450 horsepower V10 under development for the Dodge Viper, the 300's inspiration came from the Dodge Viper, the 300's inspiration came from the Monteverdi High Speed, a four-door sedan built in Switzerland in the 70s by Peter Monteverdi. And no coincidentally, Chrysler Hemi engines powered those legendary cars.

The 300 rode on a 125.9-inch wheelbase and was 206.5 inches long. It was also the first concept car to have monster-sized wheels - the front wheels were 19 inches while the rear wheels were 20 inches.

The vehicle had enough gadgets to satisfy any British secret agent. There was a coded key car that, when inserted in the center console, opened a door to the ignition button. The rear seats had cell phones, headphones, a TV and a VCR.

As wîth most things; if it sounds too good to be true, it probably is. As great as it might have been to build and produce the 300, its impracticalities to the real world kept it merely and inspiring concept car.
Source - Chrysler
Mecum Hits East Coast with 1,000 Collector Cars and Vintage Motorcycles in Harrisburg
Auction Slated for July 24-27 at Pennsylvania Farm Show Complex and Expo Center Walworth, WI - July 9, 2014 -- Mecum Auctions, the largest collector car auction company in the world, will conduct its first-ever auction in Harrisburg this July 24-27 at the Pennsylvania Farm Show Complex and Expo Center with an estimated 1,000 collector cars expected to cross the auction block Thursday through Saturday and 200 motorcycles on Sunday. Featured consignments include a well-docume...[Read more...]
VOLKSWAGEN JETTA RECEIVES NHTSA 5-STAR SAFETY RATING
• Jetta is the third Volkswagen model to earn the overall 5-Star Rating • Company also announces pricing for the new Jetta TDI® Value Edition Herndon, VA - Volkswagen of America, Inc. announced today that the 2014 Jetta has earned a 5-star Safety Rating from the government's New Car Assessment Program (NCAP). NCAP is part of the National Highway Traffic Safety Administration (NHTSA), which is affiliated with the U.S. Department of Transportation, and has provided consumers with veh...[Read more...]
FORD FUSION ENERGI EARNS TOP VEHICLE SAFETY RATING FROM NHTSA
◾ The National Highway Traffic Safety Administration (NHTSA) awards the all-new 2013 Ford Fusion Energi a five-star Overall Vehicle Score in its New Car Assessment Program (NCAP) ◾ 2013 Ford Fusion was also named Top Safety Pick+ by the Insurance Institute for Highway Safety, the highest recommendation the organization has for vehicle safety ◾ In addition to top safety marks, Fusion Energi also achieves EPA-rated fuel economy of 100 MPGe combined, including 108 MPGe city/92 MPGe highway ...[Read more...]
BMW PININFARINA GRAN LUSSO COUPÉ. CONSUMMATE ELEGANCE
Munich. At the Concorso d'Eleganza Villa d'Este 2013, two tradition-steeped car manufacturers – the BMW Group and Pininfarina – will be straddling the automotive past and future as they unveil the result of their debut cooperation to the global public on 24 May: the BMW Pininfarina Gran Lusso Coupé. Together they have created the embodiment of sheer elegance. The BMW Pininfarina Gran Lusso Coupé is the sequel to a new approach introduced at last year's Concorso in the shape of the BMW Zagat...[Read more...]
For the fifth year running, the Fiat brand has recorded the lowest CO2 emissions in Europe
For the fifth year running, Fiat Automobiles is the brand which has recorded the lowest level of CO2 emissions by vehicles sold in Europe in 2011, with an average measurement of 118.2 g/km (4.9 g/km less than the 2010 average). Fiat also ranked first as Group, with 123.3 g/km, an improvement of 2.6 g/km on last year. The record is certified by JATO Dynamics, the world's leading automotive consultancy and research firm. This is an important achievement and a continuing improvement: over the l...[Read more...]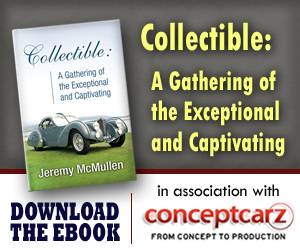 Chrysler
Monthly Sales Figures
Volume
September 2014
28,781
August 2014
29,762
July 2014
23,455
June 2014
24,026
May 2014
22,592
April 2014
21,967
March 2014
26,140
February 2014
25,230
January 2014
21,113
December 2013
20,270
November 2013
21,024
October 2013
23,452
(More Details)
© 1998-2014. All rights reserved. The material may not be published, broadcast, rewritten, or redistributed.