1929 Mercedes-Benz SSK news, pictures, specifications, and information

Tweet
710 Barker Roadster
Coachwork: Barker

Only 40 Mercedes-Benz SSKs were ever built, all based on a shortened S chassis, wîth the SSK standing for Super Sport Kurz. Designed by Ferdinand Porsche, it has a supercharged, 6-cylinder, 7-liter engine producing between 200 and 300 hp. In 1929 the SSK was the fastest road car in the world, capable of over 130 mph. This particular SSK, wîth coachwork by Barker of London, was first owned by the Hon. Dorothy Paget, famed for financing Tim Birkin's 'Blower' Bentley team in 1929. While supporting the 4.5-liter Bentleys she herself drove this car. It was later owned by Briggs Cunningham, and then it was bought by Miles Collier in 1987.
Source - Historical notes courtesy of The Collier Collection
This unique Mercedes-Benz SSK was delivered unbodied to its first owner, Major John Coates, who added a body built by the Carlton Carriage Company in London. Known as 'the fastest sports car in the world' at the end of the 1920s, the SSK's reputation was gained on the racing circuits of the world in the hands of drivers such as Rudolph Carraciola. After ten different owners, this car was sold in 1941 for 400 British Pounds to English sports car enthusiast and farmer George Milligan and was driven enthusiastically by him for over 60 years. Famous in Vintage Sports Car Club circles, the car has been driven all over the United Kingdom and Europe in various rallies, including the Mercedes Jubilee celebration at Stuttgart.
In 1928 the Mercedes SSK was introduced and commonly referred to as 'The Mighty Mercedes' and 'The Fastest Sports Car in the World'. The name SSK stands for Super Sport Kurz, German meaning short. The naming convention for the SSK typically has numbers associated with them, such as 700 and 710. This represents the engine capacity, 7.0 liter and 7.1 liter respectively. It used a modified version of the Ferdinand Porsche designed S-type chassis that, when compared with the S and SS models, was about 19 inches shorter. The K-Type was mechanically identical to the four-seat 'touring' car, the SS. The vehicle had been lowered and the engine moved back to capitalize on better weight distribution. The vehicle was powered by a variety of engines including the 7.1 liter supercharged engine that produced 225 horsepower, and later 250 horsepower. There was room for a driver and passenger, spare tires, and tools.

The bodywork was mostly handled by the factory but often outfitted by European and American coachbuilders such Murphy.

The final series was the SSKL. By drilling holes in the chassis, the weight of the vehicle was decreased even further, although weakened the frame causing many to break. The engine became more powerful, now producing 300 horsepower. It was successfully campaigned in 1931 but a year later was unable to challenge modern vehicles like the Alfa Romeo 8C 2300.

During its production run, lasting from 1928 through 1932, between 31 and 35 examples were built with around half being factory-designated Rennwagens, or race cars.
By Daniel Vaughan | Aug 2006
For more information and related vehicles, click
here
ICONIC BLOWER BENTLEYS PRIMED FOR MILLE MIGLIA CHALLENGE
Famous, supercharged Bentleys set for 1,000 mile Italian epic •'Bentley Boy' Tim Birkin's 1930 Le Mans racer leads charge •Original Bentley Motors 'demonstrator' completes team (Crewe, 14 May 2013) Bentley Motors will compete in this year's Mille Miglia with two unique 4 ½ litre Supercharged 'Blowers'; a 1930 Le Mans race car belonging to perhaps the most famous and daring of the Bentley Boys and a company demonstrator that is still going strong even after nine decades on the road. The N...[Read more...]
Legendary Bentley Sets £4.5 Million Auction Record
•Tim Birkin's 4 ½ Litre Supercharged 'Blower' Bentley single seater sets new world best for a Bentley at Bonhams Goodwood auction •Beautiful Brooklands racing machine underlines enduring appeal of the 'Bentley Boy' racing spirit (Crewe and Goodwood, 29 June 2012) Just 35 miles away from the fabled Brooklands race circuit where it astonished thousands of spectators eight decades ago by sprinting its way into the record books, Sir Henry 'Tim' Birkin's dramatic 4 ½ Litre Supercharged...[Read more...]
Lost Mercedes - Surfaces At Bonhams
One owner, unrestored, supercharged 'S' Type Mercedes to be sold by Bonhams at Goodwood Revival this autumn One of the greatest and most important motor car finds of the last decade, the 'Lost Mercedes' is to be offered at Bonhams Goodwood Revival sale on Saturday 15th September 2012. Bonhams announced today that it has been commissioned to sell a recently discovered 1928 Mercedes-Benz 26/120/180 'S' Type Sports Tourer which almost without precedent for motor cars of this type and d...[Read more...]
Bentley Ready For Classic Thousand Mile Challenge
•Iconic Bentley Blowers ready for great Mille Miglia adventure •Bentley Continental W12 and V8 models join historic cars in Italy (Crewe, England & Brescia, Italy. 16 May, 2012) W.O. Bentley's gift for creating cars that combined the speed of a thoroughbred racing machine with an enviable reputation for strength and comfort, allowing them to effortlessly cover hundreds of miles, is set to be underlined once again at the 2012 Mille Miglia when two 4½ litre Bentley Blowers take on the ...[Read more...]
JAGUAR EXPANDS POWERTRAIN CHOICE WITH TWO ADDITIONAL FORCED-INDUCTION PETROL ENGINES
As Jaguar expands its product offer in key global markets it is introducing two additional petrol units to its range to enhance customer choice; the new 3.0-litre V6 Supercharged Petrol, and the 2.0-litre I4 Turbocharged Petrol. Adrian Hallmark, Global Brand Director, Jaguar Cars, said: 'Jaguar currently has its strongest range of products for several decades. Our continued growth is dependent on two things; activating the awareness of the brand, and expanding our range to enable us to access...[Read more...]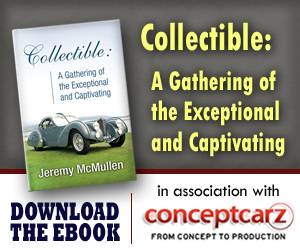 Mercedes-Benz
Monthly Sales Figures
Volume
December 2014
37,297
November 2014
37,110
October 2014
30,733
September 2014
29,523
August 2014
28,958
July 2014
29,406
June 2014
28,707
May 2014
26,617
April 2014
28,281
March 2014
29,316
February 2014
22,609
January 2014
23,892
(More Details)
© 1998-2014. All rights reserved. The material may not be published, broadcast, rewritten, or redistributed.