1938 Lincoln Series 86H Zephyr news, pictures, specifications, and information

Tweet
In 1922, Henry and Wilford Leland's Lincoln Motor Company was purchased by the Ford Motor Company. The LeLands had gone into business in 1917 building Liberty airplane engines. When the war ended they eventually switched to luxury automobile production but financial calamity forced the sale to Ford.

Edsel Ford took the helm with an eye towards upgrading Lincoln styling. To that end he enlisted the finest American coachbuilders to produce stylish new bodies for the company. Edsel had always been influenced by European automobile styling. He began working with the designer E.T. Gregorie, Jr. to bring his ideas into fruition.

Lincoln introduced the Zephyr line as a 1936 model, featuring an extremely modern, aerodynamic design with a low, raked windshield and integrated fenders. It was positioned to bridge the gap between the Ford and the exclusive Lincoln K series. It successfully reignited Lincoln sales accounting for 80% of vehicles sold in its first year.

The greatest restoration challenge for this particular car was to implement hand controls without changing the car from rear to front wheel drive or from manual to automatic transmission. Body changes were extensive, but the exterior still appears as original.
The Lincoln Zephyr was introduced in 1936 and it was an immediate sensation. It was priced to accommodate the moderately affluent buyer. Successful purchasers received a streamlined, all-steel vehicle with a futuristic interior and powered by a V-12 engine. The L-head engine sat at a 75-degree angle and offered 110 horsepower.

The Lincoln Zephyr was offered only in closed models for 1936 and 1937. For 1938, two new open styles were added to the line - a Convertible Coupe and the Convertible Sedan. The Convertible Sedan was the most expensive 1938 Zephyr and just 461 examples were built. Wind deflectors were added to the front doors and the center upper door pillars were designed to fold away for top-down driving. e convertible top was lined inside, in the style of a European cabriolet.

The inside featured a full tan leather interior and center-stack gauge and control cluster.

In 2013, the car was offered for sale at Bonhams Auction in Scottsdale, Arizona. As bidding came to a close, the car had been sold for the sum of $85,100 including buyer's premium.
By Daniel Vaughan | Feb 2013
The Lincoln Motor Company made a dramatic announcement on November 2nd of 1935, unveiling the new Lincoln-Zephyr, to sell from $1,275 to $1,320. For Lincoln, which had sold barely 1,400 cars in the Depression-weary doldrums of 1935, the Zephyr was like a fresh breeze. The Lincoln-Zephyr was offered only as a closed model for 1936 and 1937, but for 1938 two new open styles were added to the line - a Convertible Coupe and a Convertible Sedan.

This 1938 Lincoln-Zephyr three-window convertible coupe is one of the most attractive cars of its era, with its dramatically streamlined all-steel body, futuristic interior and V12 engine.
The first Lincoln-Zephyr was based on a design by John Tjaarda who, as Joop Tjaarda van Starkenburg in his native Holland, had penned this concept study in the 1920s. After emigrating to the United States in 1923, Tjaarda went to work at Ford. His early drawings caught the eye of Edsel Ford who commissioned a full size car to be built. Smooth and streamlined, the resulting Briggs-built Zephyr concept, with low front and rear-mounted engine, was shown for the first time at the 1934 Century of Progress exhibition in Chicago, Illinois. A year later a new Lincoln-Zephyr was launched, now with a front-mounted V12. After being restored, this rare and handsome three-window coupe was named Best of Show at the 2007 Lincoln-Zephyr Owners Club Nationals. It was part of the famous Dingman Collection before it was acquired by the Academy of Art University.
In 1936 Lincoln introduced the Zephyr, named and styled after the streamlined Burlington Zephyr express train. The train was an aerodynamic diesel powered streamliner that brought an end to the steam-engined trains and set many new speed-records. The Zephyr stayed in production until 1942 when it was discontinued to make way for the new Mercury line which was in a similar market segment. Since the Mercury's were derived from a Ford running gear and chassis they were cheaper to produce, Lincoln decided to cancel the Zephyr after only six years of production.
The styling was courteous of the Dutch-Born designer John Tjaarda of the Briggs Body Corporation, however, prior to production Ford's stylist Bob Gregorie restyled the front end. Under the hood was a Ford-derived V-12 that produced 110 horsepower, not enough to do justice to the Zephyr name and what it represented, but a modest amount to carry the vehicle where it was tasked to travel.

In 1936 around 15000 Zephyrs were constructed, nearly 80% of all Lincolns sold. Nearly 1500 were given coupe/sedan body-styles which were a two-door sedan configuration built on a chassis that could have accommodated four-doors.

In the year 2005, Lincoln reintroduced the Zephyr. To help create excitement at auto shows, Lincoln purchased a 1936 Zerphyr serial number H-5739, to tour with the modern Lincoln Zephyr.

Due to the onset of World War II, Lincoln switched to war-related production. Production resumed in 1946 and continued until 1948.
By Daniel Vaughan | Aug 2006
Gooding & Company's Scottsdale Auctions Friday Sale Realizes More Than $26 Million
First day auction highlights include a record-breaking 1958 Ferrari 250 GT Series 1 Cabriolet and a 1956 Ferrari 410 Superamerica Series I Coupe Scottsdale, AZ (January 17, 2014) – Gooding & Company, the auction house acclaimed for selling the world's most significant and valuable collector cars, realized more than $26 million during the first of its two Scottsdale auctions. The energy in the salesroom was electric as the auction house sold 57 of the 59 lots, which resulted in a...[Read more...]
Barrett-Jackson helps raise over $2.2 million for charity during the 6th Annual Las Vegas Auction
Las Vegas, NV. – October 3, 2013 – Barrett-Jackson The World's Greatest Collector Car Auctions™ announced today that it helped raise over $2.2 million for local and national charities during the 6th annual Las Vegas auction at Mandalay Bay Resort and Casino Sept. 26-28, 2013, bringing the total amount the company has raised to date to over $57 million. lv13-saturday-siegfriedandroy-3112Funds at the automotive lifestyle event were gathered through the sale of five collector vehicles, crow...[Read more...]
Original 1966 Batmobile Sets World Record
'Kustom Kar' Legend George Barris Parts with His Most Famous Creation After 47 Years The Original 1966 TV series Batmobile, one of the most recognized and popular pieces of entertainment history worldwide, sold for $4,620,000 and set the world record for the highest price ever fetched for a TV/Movie car, at the 42nd annual Barrett-Jackson auction in Scottsdale. The unique vehicle was offered as part of Barrett-Jackson's spectacular Salon Collection on January 19, 2013. Barrett-Jac...[Read more...]
STENHOUSE FINISHES THIRD IN PHOENIX
Ford Finishing Order: 3rd – Ricky Stenhouse Jr. 7th – Michael Annett 21st – Paulie Harraka 30th – Dexter Stacey 32nd – Noel Dowler 34th – Kevin Lepage 41st – Carl Long RICKY STENHOUSE JR. – No. 6 Valvoline NextGen Ford Mustang – WHAT WERE YOU THINKING WHEN YOU DROVE BY AND SAW THE 2 CAR AGAINST THE WALL? 'I didn't really think anything. I just kept doing what we were doing all day. We worked really hard. Mike made some good calls – changing four there, stay...[Read more...]
Barrett-Jackson Scottsdale's 2013 Salon Collection To Include Rare 1971 Plymouth Hemi 'Cuda Convertible
The World's Greatest Collector Car Auctions™ to Feature One of Only 11 HEMI 'Cuda Convertibles Ever Built Barrett-Jackson, the World's Greatest Collector Car Auctions™, announced today that it will offer one of the most desirable Mopar muscle cars ever built – the FC7-In Violet Plymouth HEMI 'Cuda Convertible, one of one in 1971 – as part of its exclusive Salon Collection at its famed Scottsdale auction, January 19, 2013. The vehicle best-known for its 'Plum Crazy' color will be alongs...[Read more...]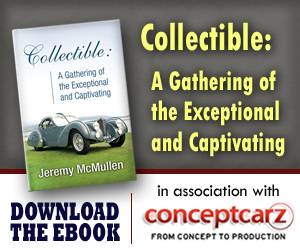 Similarly Priced Vehicles from 1938
Buick Series 80 Roadmaster ($1,645-$1,983)
Cadillac Series 60 ($1,695-$2,285)
LaSalle Series 50 ($1,295-$1,825)
Buick Series 40 Special ($945-$1,406)
Buick Series 60 Century ($1,226-$1,713)
Packard 1601 Eight ($1,225-$1,650)

Average Auction Sale: $154,779
Lincoln
Monthly Sales Figures
Volume
June 2014
7,271
May 2014
8,845
April 2014
6,803
March 2014
8,969
February 2014
6,661
January 2014
5,973
December 2013
7,984
November 2013
6,727
October 2013
7,131
September 2013
6,453
August 2013
8,192
July 2013
6,919
(More Details)
© 1998-2014. All rights reserved. The material may not be published, broadcast, rewritten, or redistributed.