1938 Lincoln Series 86H Zephyr news, pictures, specifications, and information

Tweet
In 1922, Henry and Wilford Leland's Lincoln Motor Company was purchased by the Ford Motor Company. The LeLands had gone into business in 1917 building Liberty airplane engines. When the war ended they eventually switched to luxury automobile production but financial calamity forced the sale to Ford.

Edsel Ford took the helm with an eye towards upgrading Lincoln styling. To that end he enlisted the finest American coachbuilders to produce stylish new bodies for the company. Edsel had always been influenced by European automobile styling. He began working with the designer E.T. Gregorie, Jr. to bring his ideas into fruition.

Lincoln introduced the Zephyr line as a 1936 model, featuring an extremely modern, aerodynamic design with a low, raked windshield and integrated fenders. It was positioned to bridge the gap between the Ford and the exclusive Lincoln K series. It successfully reignited Lincoln sales accounting for 80% of vehicles sold in its first year.

The greatest restoration challenge for this particular car was to implement hand controls without changing the car from rear to front wheel drive or from manual to automatic transmission. Body changes were extensive, but the exterior still appears as original.
The Lincoln Zephyr was introduced in 1936 and it was an immediate sensation. It was priced to accommodate the moderately affluent buyer. Successful purchasers received a streamlined, all-steel vehicle with a futuristic interior and powered by a V-12 engine. The L-head engine sat at a 75-degree angle and offered 110 horsepower.

The Lincoln Zephyr was offered only in closed models for 1936 and 1937. For 1938, two new open styles were added to the line - a Convertible Coupe and the Convertible Sedan. The Convertible Sedan was the most expensive 1938 Zephyr and just 461 examples were built. Wind deflectors were added to the front doors and the center upper door pillars were designed to fold away for top-down driving. e convertible top was lined inside, in the style of a European cabriolet.

The inside featured a full tan leather interior and center-stack gauge and control cluster.

In 2013, the car was offered for sale at Bonhams Auction in Scottsdale, Arizona. As bidding came to a close, the car had been sold for the sum of $85,100 including buyer's premium.
By Daniel Vaughan | Feb 2013
The Lincoln Motor Company made a dramatic announcement on November 2nd of 1935, unveiling the new Lincoln-Zephyr, to sell from $1,275 to $1,320. For Lincoln, which had sold barely 1,400 cars in the Depression-weary doldrums of 1935, the Zephyr was like a fresh breeze. The Lincoln-Zephyr was offered only as a closed model for 1936 and 1937, but for 1938 two new open styles were added to the line - a Convertible Coupe and a Convertible Sedan.

This 1938 Lincoln-Zephyr three-window convertible coupe is one of the most attractive cars of its era, with its dramatically streamlined all-steel body, futuristic interior and V12 engine.
The first Lincoln-Zephyr was based on a design by John Tjaarda who, as Joop Tjaarda van Starkenburg in his native Holland, had penned this concept study in the 1920s. After emigrating to the United States in 1923, Tjaarda went to work at Ford. His early drawings caught the eye of Edsel Ford who commissioned a full size car to be built. Smooth and streamlined, the resulting Briggs-built Zephyr concept, with low front and rear-mounted engine, was shown for the first time at the 1934 Century of Progress exhibition in Chicago, Illinois. A year later a new Lincoln-Zephyr was launched, now with a front-mounted V12. After being restored, this rare and handsome three-window coupe was named Best of Show at the 2007 Lincoln-Zephyr Owners Club Nationals. It was part of the famous Dingman Collection before it was acquired by the Academy of Art University.
Lincoln introduced its Zephyr model in November of 1935. It wore a modern and streamlined teardrop design credited to designer John Tjaarda, of the Briggs Body Company, with the help from a young Ford designer named Eugene T. 'Bob' Gregorie and input from Edsel Ford. For this new vehicle, a new small V-12 engine was derived from the standard Ford flathead V-8.

During its first year of production, a total of 18,994 Lincoln models were sold with 17,715 of those being Zephyrs. In its third year, Lincoln produced 19,111 units, including just 600 of the six-passenger, two-door convertible coupe model. Currently, there are about two dozen surviving Lincoln-Zephyr Convertible Coupes. This particular example is equipped with the optional radio and Columbia two-speed rear axle.

This car's first owner was Louise Stratman from Pasadena, California. Ms. Stratman sold her Lincoln in the 1950s to Ray Kuhn. It was then stored on blocks until it was purchased by the third owner in 1988. A comprehensive restoration soon followed, and was overseen by Tom Sparks. Upon completion, the car was painted in Washington Blue.

The car was completed and shown in May 2007, where it scored 99.5 points at the LZOC/West National Meet, earned the Gregorie Award for excellence, and was named the Best Junior Zephyr of Show.

The car was acquired by its fourth owner who sold it to its fifth owner a short time later. In 2012, the car was shown at the La Jolla Concours d'Elegance, where it received Best in Class honors.
By Daniel Vaughan | Jan 2015
In 1936 Lincoln introduced the Zephyr, named and styled after the streamlined Burlington Zephyr express train. The train was an aerodynamic diesel powered streamliner that brought an end to the steam-engined trains and set many new speed-records. The Zephyr stayed in production until 1942 when it was discontinued to make way for the new Mercury line which was in a similar market segment. Since the Mercury's were derived from a Ford running gear and chassis they were cheaper to produce, Lincoln decided to cancel the Zephyr after only six years of production.
The styling was courteous of the Dutch-Born designer John Tjaarda of the Briggs Body Corporation, however, prior to production Ford's stylist Bob Gregorie restyled the front end. Under the hood was a Ford-derived V-12 that produced 110 horsepower, not enough to do justice to the Zephyr name and what it represented, but a modest amount to carry the vehicle where it was tasked to travel.

In 1936 around 15000 Zephyrs were constructed, nearly 80% of all Lincolns sold. Nearly 1500 were given coupe/sedan body-styles which were a two-door sedan configuration built on a chassis that could have accommodated four-doors.

In the year 2005, Lincoln reintroduced the Zephyr. To help create excitement at auto shows, Lincoln purchased a 1936 Zerphyr serial number H-5739, to tour with the modern Lincoln Zephyr.

Due to the onset of World War II, Lincoln switched to war-related production. Production resumed in 1946 and continued until 1948.
By Daniel Vaughan | Aug 2006
The First McLaren F1 GTR Longtail Race Winner Leads Gooding & Company's January Offerings
SANTA MONICA, Calif. (December 18, 2013) – Gooding & Company is thrilled to announce that an exceptional collector competition car has been added to its Scottsdale Auctions on January 17 and 18. The most successful 1997 McLaren F1 GTR Longtail, 021R, finished in stunning white, blue and red FINA livery (estimate: $5,000,000-7,000,000) will proudly drive over Gooding & Company's auction stage as one of many premier offerings. The auction commences at 11 a.m. at Scottsdale Fashion Square ea...[Read more...]
150TH ANNIVERSARY OF HENRY FORD'S BIRTH DECLARED 'HENRY FORD DAY' BY MICHIGAN LEGISLATURE
◾The 150th birthday of Henry Ford – July 30, 2013 – is declared 'Henry Ford Day' in the state of Michigan ◾Celebration honoring Henry Ford's 150th birthday to be held on Saturday, July 27, at Henry and Clara Ford's historic home, Henry Ford Estate/Fair Lane in Dearborn, Mich. ◾Henry Ford Estate Inc., a nonprofit that shares governance with Edsel & Eleanor Ford House, takes ownership of the Dearborn estate DEARBORN, Mich., July 25, 2013 – The enduring impact of Henry Ford and the 150t...[Read more...]
Extremely Significant, Early Shelby Cobra Roadster an Exceptional and Early Headline Consignment to Russo and Steele's Upcoming Monterey Auction
Scottsdale, Arizona – With his AC Ace-derived, Ford-powered Cobra, Carroll Shelby and his racing team spearheaded Ford's 'Total Performance' campaign of the 1960s on the world stage and ended Ferrari's dominance of the World Sportscar Championship for GT cars by 1965. This stellar example, CSX2012, is particularly significant as the first Cobra sold to the public from Shelby American's West Coast operations in Venice, California. With highly documented and fascinating history including its...[Read more...]
Edsel Ford's Speedster Stars at 'The Amelia'
Edsel Ford's 'continental car', a custom boattail speedster, will take its rightful place in the Sports Car Class of the 18th annual Amelia Island Concours d'Elegance. In the shape of Edsel's seminal speedster is the genesis of Ford's legendary design department. Edsel Ford was hardly 'a chip off the old block'. The acorn fell well away from the mighty oak that was Henry Ford, founder of the Ford Motor Company. Edsel was not just the President of Ford, he was a car guy to his core. His ta...[Read more...]
Lincoln at Los Angeles Auto Show Press Days: Celebration of Its Past and Future As Brand Rolls Out Its Reinvention
> The brand pays tribute to its heritage today, displaying seven of the most influential Lincoln designs > Thursday sees a display full of the all-new MKZ premium midsize sedan and MKZ Hybrid, the future of Lincoln, on the Lincoln stand > Lincoln launches on Tumblr http://lincolnnow.tumblr.com beginning with the visually stunning classic Lincolns shown on the stand and select images from archives. Continues with an all-new collection of photographs by photographers Jamie Beck and Kevin Burg ...[Read more...]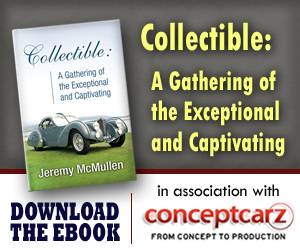 Similarly Priced Vehicles from 1938
Buick Series 80 Roadmaster ($1,645-$1,983)
Cadillac Series 60 ($1,695-$2,285)
LaSalle Series 50 ($1,295-$1,825)
Buick Series 40 Special ($945-$1,406)
Buick Series 60 Century ($1,226-$1,713)
Packard 1601 Eight ($1,225-$1,650)

Average Auction Sale: $154,779
Lincoln
Monthly Sales Figures
Volume
December 2014
9,690
November 2014
8,113
October 2014
8,883
September 2014
7,257
August 2014
8,146
July 2014
7,863
June 2014
7,271
May 2014
8,845
April 2014
6,803
March 2014
8,969
February 2014
6,661
January 2014
5,973
(More Details)
© 1998-2014. All rights reserved. The material may not be published, broadcast, rewritten, or redistributed.