1907 Ford Model K news, pictures, specifications, and information

Tweet
Henry Ford introduced the six-cylinder Model K in 1906. Originally offered only as a touring car, Ford quickly realized that there was a need for a sporty roadster. In November of 1907, the 6-40 Roadster was introduced at a price of $2,800. Capable of 70 mph, it was easy to operate, with a two-speed planetary transmission and good handling. Shifting into high gear was possible as slow as 3-4 mph, and braking was accomplished by internal emergency brakes as well as a foot brake that slowed the transmission. Only 50 roadsters were built out of a total Model K production run of 1,000 cars over a two-year period. This example has its original coachwork.
The Ford Model K was introduced in 1906 as a possible replacement for the Model B and to provide a luxury model to the Ford line-up. Equipped with a six-cylinder engine found in the front and powering the rear wheels, it was capable of producing 40 horsepower. The Model K sat atop a 114 inch wheelbase and could be ordered in standard touring or roadster bodywork.

It is considered the Ford Motor Company's first failure. The quality of the car was low and the sticker price was high, between $2500 to $3000 depending on the model and trim level. It was a departure from Ford's basic values, to provide affordable and dependable vehicles. The Model K was Fords last vehicle to feature a six-cylinder engine until 1941. The focus of the company went back to producing mass-produced and affordable vehicles. In 1908, production of the Model K ceased after only 900 examples produced.

Alexander Malcomson was one of the founding partners of the Ford Motor Company and a promoter of the luxury car line. He had felt that the evolving automobile market had a place for Ford in the production of luxury cars. When the Model K turned out to be a failure, he left the company. With Malcomson out of the company, Henry Ford became the majority shareholder. He shifted the company back to producing lightweight and durable vehicles. In October of 1908 the Model T was introduced and become the top-selling car in the world until it was discontinued in 1927.
By Daniel Vaughan | Mar 2008
The Ford Model K was powered by a 405 cubic-inch L-head six-cylinder engine with Holley updraft carburetor. It produced 40 horsepower and was sent to the rear wheels via a two-speed planetary transmission.

In 1906, Ford introduced two vehicles, a low-priced and simple four-cylinder Model N, and the six-cylinder Model K. The Model K was large and luxurious and weighed in at 2,500 lb curb weight and had a wheelbase of 114-inches (it was increased to 120-inches for 1907-1908 model). This was the first Ford to feature a six-cylinder powerplant.

It is believed that the first public showing of the Model K was at the 1906 American Motor Car Manufacturer's Association (AMCMA) Show held at the 69th regiment Armory, Lexington Avenue and 25th Street, New York in mid-January of 1906. Total Ford production for the model year was 8,828 units.

The Model K was available in either a Five-Passenger Touring car or sporty Runabout called the 640.

This Model K was part of the Clyde Ensor, Sr. Collection and formerly part of the Harrah's Collection in Nevada. Other noted owners included Elmer Bemis and Warren Anthony. This Touring car is one of just 25 known to exist.

This Touring Car is painted in a combination of dark blue with cream pin-striping, black interior, and black canvas top. Brass trim is included in the radiator, lights, cowl, horn, brake lever, gear shift handle, wheel hubs and steering column. There is black canvas top and is lined with red cloth.

In 2010, this car was offered for sale at the 'Sports & Classics of Monterey' presented by RM Auctions. It was estimated to sell for $275,000 - $375,000 and offered without reserve. As bidding came to a close, the car had been sold for the sum of $192,500 inclusive of buyer's premium.
By Daniel Vaughan | Dec 2010
NEW CHRYSLER 300S DELIVERS AN ADDED DOSE OF 'IMPORTED FROM DETROIT' STYLE WITH EXCLUSIVE BEATS BY DR. DRE SOUND
• New 2014 Chrysler 300S combines an even more 'blacked out' look and new Ambassador Blue sport interior, with benchmark levels of quality, technology and craftsmanship that could only be born in the Motor City
• Award-winning Pentastar V-6 features a best-in-class 31 miles per gallon (mpg) highway label, with 300 horsepower, state-of-the-art ZF eight-speed automatic transmission with paddle-shifters, sport mode and sport-tuned exhaust
• As the driver's 300, Chrysler 300S wit...[Read more...]
New Ford Focus Electric Boosts Power Of Choice
◾Following the successful start of European production, Ford Focus Electric now available in the UK ◾Ford Focus Electric joins 1.0-litre EcoBoost petrol and 1.6-litre Duratorq diesel offering largest-ever range of ultra-low-CO2 powertrains ◾Ford now offers 10 vehicles in the UK with CO2 emissions under 100g/km ◾Further media assets at www.powerofchoice.fordmedia.eu BRENTWOOD, Essex, UK, Sept. 5, 2013 – The Ford Focus Electric is now on sale in the UK, complementing the company's awa...[Read more...]
150TH ANNIVERSARY OF HENRY FORD'S BIRTH DECLARED 'HENRY FORD DAY' BY MICHIGAN LEGISLATURE
◾The 150th birthday of Henry Ford – July 30, 2013 – is declared 'Henry Ford Day' in the state of Michigan ◾Celebration honoring Henry Ford's 150th birthday to be held on Saturday, July 27, at Henry and Clara Ford's historic home, Henry Ford Estate/Fair Lane in Dearborn, Mich. ◾Henry Ford Estate Inc., a nonprofit that shares governance with Edsel & Eleanor Ford House, takes ownership of the Dearborn estate DEARBORN, Mich., July 25, 2013 – The enduring impact of Henry Ford and the 150t...[Read more...]
World's Oldest Ford Vehicle Returns Home To Kick Off Henry Ford 150TH Celebration in 2013
•Oldest surviving Ford production car, a 1903 Model A, recently purchased at auction by Bill Ford; car unveiled as part of an employee event to kick off the 150th anniversary celebration of Henry Ford's birth in 2013 •Community picnic, special program at Maker Faire are key events leading up to the 150th birthday of Henry Ford on July 30, 2013 •New dedicated website, www.henryford150.com, launches to host an interactive timeline of Ford's life, a calendar of activities and information, and e...[Read more...]
2014 Impala Focuses on Crash Avoidance From All Angles
The all-new 2014 Chevrolet Impala is the latest addition to Chevrolet's passenger car lineup and provides first-ever safety technologies for the global brand. Unveiled earlier this year at the New York Auto Show, the Impala leads the full-size segment with 10 standard air bags and boasts numerous active safety systems. While passive safety systems, such as air bags and seat belts, protect occupants in the event of a crash, active safety systems are designed to prevent a crash in the first pl...[Read more...]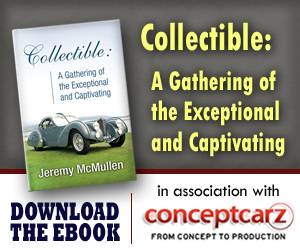 Ford
Monthly Sales Figures
Volume
September 2014
172,261
August 2014
214,028
July 2014
204,373
June 2014
214,793
May 2014
244,501
April 2014
203,552
March 2014
235,198
February 2014
177,286
January 2014
148,671
December 2013
210,074
November 2013
183,722
October 2013
184,854
(More Details)
© 1998-2014. All rights reserved. The material may not be published, broadcast, rewritten, or redistributed.