1907 Ford Model K news, pictures, specifications, and information

Tweet
Henry Ford introduced the six-cylinder Model K in 1906. Originally offered only as a touring car, Ford quickly realized that there was a need for a sporty roadster. In November of 1907, the 6-40 Roadster was introduced at a price of $2,800. Capable of 70 mph, it was easy to operate, with a two-speed planetary transmission and good handling. Shifting into high gear was possible as slow as 3-4 mph, and braking was accomplished by internal emergency brakes as well as a foot brake that slowed the transmission. Only 50 roadsters were built out of a total Model K production run of 1,000 cars over a two-year period. This example has its original coachwork.
The Ford Model K was introduced in 1906 as a possible replacement for the Model B and to provide a luxury model to the Ford line-up. Equipped with a six-cylinder engine found in the front and powering the rear wheels, it was capable of producing 40 horsepower. The Model K sat atop a 114 inch wheelbase and could be ordered in standard touring or roadster bodywork.

It is considered the Ford Motor Company's first failure. The quality of the car was low and the sticker price was high, between $2500 to $3000 depending on the model and trim level. It was a departure from Ford's basic values, to provide affordable and dependable vehicles. The Model K was Fords last vehicle to feature a six-cylinder engine until 1941. The focus of the company went back to producing mass-produced and affordable vehicles. In 1908, production of the Model K ceased after only 900 examples produced.

Alexander Malcomson was one of the founding partners of the Ford Motor Company and a promoter of the luxury car line. He had felt that the evolving automobile market had a place for Ford in the production of luxury cars. When the Model K turned out to be a failure, he left the company. With Malcomson out of the company, Henry Ford became the majority shareholder. He shifted the company back to producing lightweight and durable vehicles. In October of 1908 the Model T was introduced and become the top-selling car in the world until it was discontinued in 1927.
By Daniel Vaughan | Mar 2008
The Ford Model K was powered by a 405 cubic-inch L-head six-cylinder engine with Holley updraft carburetor. It produced 40 horsepower and was sent to the rear wheels via a two-speed planetary transmission.

In 1906, Ford introduced two vehicles, a low-priced and simple four-cylinder Model N, and the six-cylinder Model K. The Model K was large and luxurious and weighed in at 2,500 lb curb weight and had a wheelbase of 114-inches (it was increased to 120-inches for 1907-1908 model). This was the first Ford to feature a six-cylinder powerplant.

It is believed that the first public showing of the Model K was at the 1906 American Motor Car Manufacturer's Association (AMCMA) Show held at the 69th regiment Armory, Lexington Avenue and 25th Street, New York in mid-January of 1906. Total Ford production for the model year was 8,828 units.

The Model K was available in either a Five-Passenger Touring car or sporty Runabout called the 640.

This Model K was part of the Clyde Ensor, Sr. Collection and formerly part of the Harrah's Collection in Nevada. Other noted owners included Elmer Bemis and Warren Anthony. This Touring car is one of just 25 known to exist.

This Touring Car is painted in a combination of dark blue with cream pin-striping, black interior, and black canvas top. Brass trim is included in the radiator, lights, cowl, horn, brake lever, gear shift handle, wheel hubs and steering column. There is black canvas top and is lined with red cloth.

In 2010, this car was offered for sale at the 'Sports & Classics of Monterey' presented by RM Auctions. It was estimated to sell for $275,000 - $375,000 and offered without reserve. As bidding came to a close, the car had been sold for the sum of $192,500 inclusive of buyer's premium.
By Daniel Vaughan | Dec 2010
GM FOUNDATION GRANT SENDS 256 DETROIT CHILDREN TO PRESCHOOL
DETROIT – The General Motors Foundation is making a quality preschool education possible for 256 children in Detroit's most challenged neighborhoods through a $500,000 grant in support of the Education Achievement Authority (EAA) of Michigan. 'Early education is a critical factor in the long-term success of our children. This very generous gift from the GM Foundation will make a huge difference in the lives of our children, and we are very grateful for the support,' Education Achieveme...[Read more...]
Buick Regal Priced At $30,615
DETROIT – The 2014 Buick Regal goes on sale later this year with a suggested retail price of $30,615, including a $925 destination charge. Standard equipment includes next-generation IntelliLink connectivity with an eight-inch color touch display, 18-inch alloy wheels, rear vision camera, leather-appointed seating surfaces, heated front seats and a new 2.0L I-4 Turbo delivering better power, refinement and fuel economy. Regal is available with two powertrains. A new standard 2.0L tu...[Read more...]
Carl Edwards Drives Historic 1901 Sweepstakes Race Car In Advance Of Henry Ford'S 150Th Birthday Celebration
◾ Ford Racing NASCAR superstar Carl Edwards was given the honor of driving the legendary Sweepstakes race car built and raced to victory by Henry Ford in his one and only race in 1901. ◾ Edwards drove the car around the grounds of Greenfield Village at The Henry Ford, under the guidance of Sweepstakes Engineer Glenn Miller and the watchful eye of Henry Ford's great-grandson, Edsel B. Ford II. Link to video: http://www.youtube.com/embed/Ru_hC9oGVbo?list=UU87j_-SIjbzUqlY8tuKlZyQ D...[Read more...]
Lee Holman, Holman & Moody to be Honored at 2013 Pinehurst Concours d'Elegance
- Legendary North Carolina-based motorsports organization featured in special display, lifetime achievement award to Lee Holman - Just saying the name of Charlotte, NC-based Holman & Moody conjures up some of the most exciting motorsports moments in history – in NASCAR, Le Mans, Drag Racing and Rallying. To put an exclamation point on their accomplishments, the inaugural Pinehurst Concours d'Elegance will honor Lee Holman with the first-ever 'Pinehurst Concours Lifetime Achievement A...[Read more...]
CHRYSLER GROUP LLC DRIVES AWAY WITH HIGHEST AND MOST HONORS AT THE 20TH ANNUAL TEXAS TRUCK RODEO
Vehicles from Ram Truck and Jeep® brands win eight of 19 awards from the Texas Auto Writers Association at this year's Texas Truck Rodeo •'Truck of Texas' awarded to the 2013 Ram 1500 •Jeep Grand Cherokee - the most awarded SUV in history – captures 'SUV of Texas' award for third consecutive year October 22, 2012 , SAN ANTONIO, Texas - Ram Truck and Jeep® brand vehicles won significantaccolades this year at the 20thannual Texas Auto Writers Association (TAWA) Texas Truck Rodeo. ...[Read more...]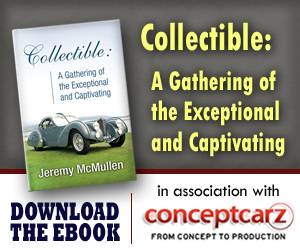 Ford
Monthly Sales Figures
Volume
December 2014
209,679
November 2014
178,221
October 2014
179,014
September 2014
172,261
August 2014
214,028
July 2014
204,373
June 2014
214,793
May 2014
244,501
April 2014
203,552
March 2014
235,198
February 2014
177,286
January 2014
148,671
(More Details)
© 1998-2014. All rights reserved. The material may not be published, broadcast, rewritten, or redistributed.