1907 Ford Model K news, pictures, specifications, and information

Tweet
Henry Ford introduced the six-cylinder Model K in 1906. Originally offered only as a touring car, Ford quickly realized that there was a need for a sporty roadster. In November of 1907, the 6-40 Roadster was introduced at a price of $2,800. Capable of 70 mph, it was easy to operate, with a two-speed planetary transmission and good handling. Shifting into high gear was possible as slow as 3-4 mph, and braking was accomplished by internal emergency brakes as well as a foot brake that slowed the transmission. Only 50 roadsters were built out of a total Model K production run of 1,000 cars over a two-year period. This example has its original coachwork.
The Ford Model K was introduced in 1906 as a possible replacement for the Model B and to provide a luxury model to the Ford line-up. Equipped with a six-cylinder engine found in the front and powering the rear wheels, it was capable of producing 40 horsepower. The Model K sat atop a 114 inch wheelbase and could be ordered in standard touring or roadster bodywork.

It is considered the Ford Motor Company's first failure. The quality of the car was low and the sticker price was high, between $2500 to $3000 depending on the model and trim level. It was a departure from Ford's basic values, to provide affordable and dependable vehicles. The Model K was Fords last vehicle to feature a six-cylinder engine until 1941. The focus of the company went back to producing mass-produced and affordable vehicles. In 1908, production of the Model K ceased after only 900 examples produced.

Alexander Malcomson was one of the founding partners of the Ford Motor Company and a promoter of the luxury car line. He had felt that the evolving automobile market had a place for Ford in the production of luxury cars. When the Model K turned out to be a failure, he left the company. With Malcomson out of the company, Henry Ford became the majority shareholder. He shifted the company back to producing lightweight and durable vehicles. In October of 1908 the Model T was introduced and become the top-selling car in the world until it was discontinued in 1927.
By Daniel Vaughan | Mar 2008
The Ford Model K was powered by a 405 cubic-inch L-head six-cylinder engine with Holley updraft carburetor. It produced 40 horsepower and was sent to the rear wheels via a two-speed planetary transmission.

In 1906, Ford introduced two vehicles, a low-priced and simple four-cylinder Model N, and the six-cylinder Model K. The Model K was large and luxurious and weighed in at 2,500 lb curb weight and had a wheelbase of 114-inches (it was increased to 120-inches for 1907-1908 model). This was the first Ford to feature a six-cylinder powerplant.

It is believed that the first public showing of the Model K was at the 1906 American Motor Car Manufacturer's Association (AMCMA) Show held at the 69th regiment Armory, Lexington Avenue and 25th Street, New York in mid-January of 1906. Total Ford production for the model year was 8,828 units.

The Model K was available in either a Five-Passenger Touring car or sporty Runabout called the 640.

This Model K was part of the Clyde Ensor, Sr. Collection and formerly part of the Harrah's Collection in Nevada. Other noted owners included Elmer Bemis and Warren Anthony. This Touring car is one of just 25 known to exist.

This Touring Car is painted in a combination of dark blue with cream pin-striping, black interior, and black canvas top. Brass trim is included in the radiator, lights, cowl, horn, brake lever, gear shift handle, wheel hubs and steering column. There is black canvas top and is lined with red cloth.

In 2010, this car was offered for sale at the 'Sports & Classics of Monterey' presented by RM Auctions. It was estimated to sell for $275,000 - $375,000 and offered without reserve. As bidding came to a close, the car had been sold for the sum of $192,500 inclusive of buyer's premium.
By Daniel Vaughan | Dec 2010
VAUXHALL'S 'LIMITED EDITIONS' HAVE UNLIMITED SPEC APPEAL
◾ Limited Edition Vauxhalls get lavish standard specification ◾ Available on Astra GTC, Astra Hatch, Insignia and Corsa ◾ Prices start from just £8,995 for the fashionable Corsa Sting Luton – With exceptionally generous standard spec and prices starting from just £8,995, Vauxhall has bolstered its range with stylish new 'Limited Edition' models including Astra GTC, Astra 5-door hatchback, Insignia and Corsa. Available through Flexible Finance* or Flexible Personal Co...[Read more...]
Ford To Auction Prototype Of The 2014 Mustang Cobra Jet For National Multiple Sclerosis Society At Barrett-Jackson
◾Ford is selling a one-of-a-kind prototype of the NHRA competition-ready 2014 Mustang Cobra Jet at Barrett-Jackson Las Vegas to benefit the National Multiple Sclerosis Society ◾The sale includes an once-in-a-lifetime Mustang experience. The winning bidder will become an honorary member of Team Mustang with full backstage passes to the Ford Product Development Center, Ford Design Studios and Ford Racing ◾Ford to also offer Ride-and-Drives and hot laps at Mandalay Bay Event Center featuring t...[Read more...]
'OPENING THE HIGHWAYS' ARTWORK RESTORED AS FORD BUILDS ON CENTURY-PLUS LEGACY OF MOBILITY LEADERSHIP
◾'Opening the Highways' Ford advertisement first printed in 1925 still used to summarize company's vision for automotive leadership ◾Ford and The Henry Ford work together to restore historic painting used in the ad ◾Restored painting and ad unveiled in Henry Ford Museum's 'Driving America' exhibit DEARBORN, Mich., June 24, 2013 – A nearly 90-year-old advertisement that propelled Ford Motor Company's vision for putting the world on wheels and recently helped transform the company from...[Read more...]
2014 Corvette Stingray Starts At $51,995
The 2014 Chevrolet Corvette Stingray coupe will have a suggested starting retail price of $51,995, and the Corvette Stingray Convertible will start at $56,995. Both prices include a $995 destination fee but exclude tax, title, and license. 'The 2014 Corvette Stingray perfectly embodies Chevrolet's mission to deliver more than expected for our customers,' said Chris Perry, vice president, Chevrolet marketing. 'The Corvette Stingray delivers a combination of performance, design and technology t...[Read more...]
Unique Ford Shelby GT500 To Be Auctioned Saturday
On Saturday, Sept. 22, Ford Motor Company and Henry Ford Health System will auction a fabulous, one-of-a-kind 2013 Ford Shelby GT500. As part of its 2012 'Get Your Heart Racing' event and charity auction, Henry Ford Health System has once again called on the creative talents of Ford designer Melvin Betancourt. To thank the dedicated team at Henry Ford Health System that Betancourt credits with saving his life when he was treated for a serious heart condition, the designer has focused all of h...[Read more...]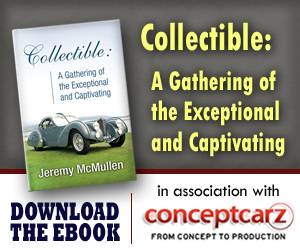 Ford
Monthly Sales Figures
Volume
July 2014
204,373
June 2014
214,793
May 2014
244,501
April 2014
203,552
March 2014
235,198
February 2014
177,286
January 2014
148,671
December 2013
210,074
November 2013
183,722
October 2013
184,854
September 2013
178,693
August 2013
213,078
(More Details)
© 1998-2014. All rights reserved. The material may not be published, broadcast, rewritten, or redistributed.