1938 Packard Super Eight news, pictures, specifications, and information

Tweet
The Packard Eights were comprised of the same quality, attention to detail, and performance that made Packard vehicles legendary. The vehicle was powered by a flat-head straight-eight and ran on nine main bearings. The engine was relatively silent thanks to valves that were actuated by a roller camshaft using hydraulic lifters. The 320 cubic-inch power-plant was capable of producing 130 horsepower in naturally-aspirated form. The transmission was three-speed selective sliding with synchromesh on the second and third gear. Brakes were hydraulic internal expanding drums, providing ample stopping power. The front suspension was independent coil with the rear being semi-elliptic leaf springs. The suspension and comfy interior provided a smooth ride for the passengers.

For 1938 the styling was modestly improved when compared with the prior year. A new v-type windshield was one of the most noticeable improvements made to the exterior. The interior had restyled instrument panels, dual defrosters, and a new steering wheel.

Like many manufacturers, Packard's declining sales were a result of the Great Depression, World Wars, and economical downturn in the market place. As a result, less than one half examples were sold in 1938 when compared with the prior year. With only 2478 Super Eights produced in 1938, the exclusivity is guaranteed.
By Daniel Vaughan | Sep 2005
'Ask the Man Who Owns One' This luxury Packard was manufactured in Detroit, MI and features a 320 cubic-inch straight 8 developing 135 horsepower. The approximate base price was $3,210. This automobile sports features that faded from fashion by World War II, though it set the standards for 'Classics' such as side-mounted spares and a rumble seat. The need for two spare tires decreased with the modernization of the United States road systems and the rumble seat became largely obsolete when the cars became too fast and streamlined for the comfort of the passengers outside and rumble seats offered no weather protection. Less than 200 of these rumble seat convertibles were built in 1938.
The Packard Motor Company relied on making luxurious cars that were highly refined, fitted with luxurious coachwork, and powered by proven engineering. This belief had placed them among the elite in the auto industry during the early 1900s. As the world entered the Great Depression, the Packard Company was one of the few that managed to survive. In fact, they outsold all of their competitors combined. They had entered the Depression in excellent financial health and they emerged with strong financial footing. But the post depression era had them worried, as the number of potential buyers had dwindled as fortunes were lost. Production had dropped nearly half each year when compared with the previous, from 1929 to 1933. In response to the decline, Packard continued to make improvements each year.

In 1932, Packard introduced their Ninth Series. It featured many improvements which helped segregate it from other automakers in the industry. Improvements included a revised steering geometry which made steering smooth and easy. Braking was equally as easy thanks to the new driver adjustable power assisted braking system. The shifting action and clutch were improved making driving a very enjoyable activity. The drivers workload was eased even further with the spark advance and automatic choke.

By making these changes they attracted a growing segment of buyers and drivers - woman.

The 1933 Packard's were called the Tenth Series cars as the company still refused to adopt the convention of the model year system which called for new cars to be introduced in September or October to coincide with the auto show schedules. The following year, the reluctantly joined with other manufacturers which resulted in a shorted run for the tenth series, lasting just seven months. The new Packard model line was introduced in the fall. Because of the seven month production lifespan of the Tenth Series, very few were produced making them very rare in modern times.

The Tenth Series were given a new X-braced frames, dual coil ignition, and downdraft carburetors. The styling was updated with skirted fenders and a 'V'-shaped radiator shell. The interior featured upgraded trim and a new aircraft inspired dash.

Packard continued to offer three chassis, the Eight, Super Eight, and the Twelve. The Super Eight and Twelve both rested on a wheelbase that measured 142-inches and had a hood that was nearly six-inches longer than the Eight. The fenders were longer as well.

The bodies on the Twelve's and Super Eight were interchangeable, with the Super Eight featuring an eight-cylinder engine while the Twelve featured a twelve cylinder engine. During this time, Packard also produced the Eight, which had a smaller wheelbase size and the eight-cylinder engine. The Super Eight and Twelve differed by interior appointments and engine size. The bodies were constructed of wood and steel.

In 1936 Packard was producing their Fourteenth Series as the number thirteen had been skipped. It is believed that thirteen was not used due to superstitious reasons. The Fourteenth Series was the last year for Bijur lubrication, ride control, a semi-elliptic suspension, mechanical brakes, heavy vibration dampening bumpers and the 384.4 cubic inch straight eight engine. It was also the last year for the option of wire or wood wheels.

In 1936 the fourteenth series received a new radiator which was installed at a five-degree angle. The Super 8 had a new sloped grille with chrome vertical bars which gave the vehicle a unique look and served as thermostatically controlled shutters which opened or closed based on engine heat. The headlight trim, fender styling, and hood vents saw minor changes. A new Delco-Remy ignition system was the new updates for 1936 under the bonnet.

For 1936 there were a total of 1,492 Super Eights constructed.
By Daniel Vaughan | Apr 2008
VOLKSWAGEN ANNOUNCES PRICING OF 2015 GOLF MODELS, STARTING AT $17,995
The seventh-generation version of VW's worldwide best seller offers more space, less weight, and increased efficiency at an even better value ◾Pricing starts at $17,995 for the two-door Golf Launch Edition model with manual transmission ◾New TDI® S model reduces Clean Diesel entry pricing by more than $3,000 ◾New available technology including Forward Collision Warning and Automatic Post-Collision Braking System ◾Room for five with a larger trunk than any midsize sedan ◾New 1.8-liter TSI® e...[Read more...]
VOLKSWAGEN CELEBRATES 40 YEARS OF THE GOLF AT THE NEW YORK AUTO SHOW
The most successful European car of all time turns 40 ◾More than 30 million Golf models have been sold worldwide ◾Car went on sale in Europe in May 1974, was sold in the U.S. from December that year as the Rabbit ◾Seventh-generation Golf GTI goes on sale in June in the U.S., with Golf TDI® and TSI® models arriving at dealerships in August Herndon, VA — The most successful European car of all time turns 40 this year. More than 30 million Golf models have been sold since the car went...[Read more...]
VOLKSWAGEN ANNOUNCES PRICING OF 2015 GOLF GTI MODELS, STARTING AT $24,395
The latest Golf GTI adds more standard equipment and exciting new optional features ◾Seventh-generation Golf GTI is bigger, lighter, faster, and more fuel-efficient ◾Price rises just $195 over previous-generation GTI, despite more standard equipment and an increase of 10 horsepower and 51 pound-feet of torque from new EA888 TSI® engine ◾Golf GTI Performance Package provides a great value at just $1495, includes electronically-controlled torque-sensing limited-slip differential ◾Dynami...[Read more...]
MODEL YEAR 2014: MORE EFFICENT, DOWNSIZED ENGINES AND AN EXTENDED R-LINE RANGE HEAD THE CHANGES
New 1.8-liter turbocharged and direct-injection TSI® engine to feature in Jetta, Beetle, and Passat, replacing the 2.5-liter five cylinder. R-Line® range expands to five models. • Jetta SE and SEL models are fitted with new 170-horsepower 1.8-liter engine, offering a manufacturer predicted highway fuel economy improvement of 16 percent • All Jetta models now have independent rear suspension • VW Car-Net™ connected services introduced across a broad range of models • New 1.8-liter engine in...[Read more...]
VOLKSWAGEN BEETLE TURBO AND JETTA GLI RECEIVE POWER BOOST
- New EA888 Gen 3 engine, produced in Silao, Mexico, makes its U.S. debut - Engine offers 10 hp increase over previous Gen 2 powerplant - Beetle models have a manufacturer estimated fuel economy improvement of up to eight percent on the combined cycle - Beetle R-Line® coupe will be priced from $30,135 with the six-speed manual transmission Herndon, VA - The Volkswagen Beetle Turbo, Beetle Turbo Convertible, and the Jetta GLI receive a number of running changes to 2013 model year car...[Read more...]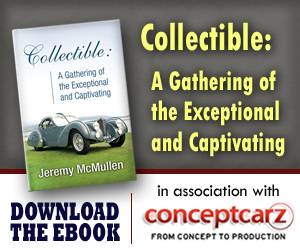 © 1998-2014. All rights reserved. The material may not be published, broadcast, rewritten, or redistributed.