1940 Packard Custom Super 8 180 news, pictures, specifications, and information

Tweet
The Super 8 180 was Packard's most senior automobile. The 180 Series offered standard with dual sidemounts and a trunk rack. 1940 was also Packard's first year for the column shift transmission and the last year for the independent free standing headlamps. With a 356 cubic-inch inline eight and an overdrive transmission the Packard 180 was designed for boulevard touring and high speed road travel.

One of the unique features of the Club Sedan is twin mirrored rear-mounted vanities, each with a perfume bottle. The owner has had this automobile in his family for 35 years. The restoration was completed in 2007.
Convertible Sedan
Coachwork: Darrin
Chassis Num: 1807-2015
Engine Num: C500740

Packard introduced the Eight in 1924 and was the first Packard to employ four-wheel brakes. The side-valve straight eight engine developed 85 horsepower. The model line-up initially comprised ten models on two wheelbase lengths. A few years later, in 1927, Packard enlarged the engine. In 1929, a smaller Standard Eight was introduced while the larger engine continued to power the Custom and DeLuxe Eights. By 1933, they had been re-christened 'Super Eight', by which time all Packards had synchromesh transmission.

By the 1940s, the top of the line Packards were known as the Super Eight 160 and the Custom Super Eight 180. Both were powered by a 160 horsepower engine which was powerful enough to carry the stately bodies. These two series were distinguished by a number of visual items such as hubcaps and hood louvers. The 160 was given a 'flying lady' mascot while the 180 carried the cormorant.

The 1940 Packard Custom Super-8 had three sub-series, the 1806, 1807, and 1808. The 1806 cars had a wheelbase size of 127-inches. The 1807 had a 138-inch platform and the 1808 cars rested on a large 148-inch wheelbase. All had the same tire sizes of 7.00 x 16. Included in the 1806 were the Club Sedan and the Darrin bodied Convertible Victoria. The 1808 series included the touring limousine, sedan, and the Rollson All-Weather Town car. The remaining bodystyles were 1807.

The custom body era was drawing to a close by 1940 but Packard continued to offer a line of catalogued custom offerings. This convertible sedan by Darrin is one of the rarest with just 11 built, of which an amazing 9 survive. Designer Howard 'Dutch' Darris is probably best remembered for the flamboyant open cars he created for Hollywood celebrities.

This Packard Super Eight One-Eighty Darrin Convertible Sedan by Howard 'Dutch' Darrin is finished in pewter exterior finished complemented by a silver-grey top and interior. This Style 710 Packard carries serial number 2015, and it is the last in the series of Darrin four-door convertible sedans commissioned by Packard. It is believed to be one of nine documented examples remaining today.

When new, it was delivered to the Packard Saint Louis region for sale to the original owner. In 1980, it was acquired by Gene Tareshawty, the Darrin collector and authority from Youngstown, Ohio, who had acquired it from the widow of a Mr. Gordon Morris. In 1999, Mr. Tareshawty sold the car to Mr. Dale Fowler, under whom the car was restored and completed in 2005. The current owner acquired the car in 2006.

During the past two years, this Darrin received four perfect scores from judges, never scoring less than 99.5 points. In addition, several Best of Show designations have been garnered, and in 2006, it was invited to compete at the Pebble Beach Concours d'Elegance. More recently, in September 2011, it was shown at the Palos Verdes Concours, where 'Dutch' Darrin's designs were honored, and the special Packard Darrin class was a featured attraction. The car's most recent showing was at the CCCA Grand Classic at Rancho Santa Fe in late-April, where it received a nearly-perfect score of 99.75 points.

In 2012, this car was offered for sale at RM Auction's sale in Monterey, California. The car was estimated to sell for $250,000-$350,000. As bidding came to a close, the car had been sold for the sum of $341,000 inclusive of buyer's premium.
Of the catalogued custom body offerings from Packard in 1940 none is rarer than this Darrin Sport Sedan. One of just two produced, and thought to be the only survivor, it is a rare closed creation from designer Howard 'Dutch' Darrin, who was better known for the racy convertibles he created for Hollywood playboys.
Packard entered the 1940s firmly ensconced at the top of Detroit's luxury car market. It also saw the looming demands of war-related production coming and rationalized its line wîth the elimination of the complex and expensive Twelve. It was replaced by the Custom Super Eight One-Eighty, carrying Packard's senior custom body line. Five were Packard Customs, two were bodied by Rollson, and the balance of three was created by Darrin. Luxuriously equipped and lavishly trimmed, a One-Eighty could set its buyer back by $6,800 or more depending on special requests and options.

The success of Packard's move was amply demonstrated when 1,900 One-Eighties were sold, more than four times 1939's production of Packard Twelves. Sales of the new One-Eighty were boosted by the reception and publicity which one of its new custom styles - the new Darrin Convertible Victoria - received, described by Packard as the 'Glamour Car of the Year,' a claim that was more accurate than advertising hype.

The Darrin
Howard 'Dutch' Darrin was born to money and comfort and blessed wîth an eye and a sense for style, design and balance. Darrin was not, however, quite as well supplied wîth family money as his contemporary, Edsel Ford, and labored successfully among his social counterparts during a 40-year career in America and Europe designing some of the most important, successful, elegant and creative coachwork of the Classic Era.


Early in his career Darrin worked at the family company, Automatic Switch Company in New Jersey, designing complex electrical switching systems, including the first push-button elevator switch used by Otis Elevator, experience which later stood him in good stead coping wîth the mechanical complexities of coachwork including folding-top mechanisms, his famous sliding-door system and relocating the §teering column and wheel for lower cowl and hood lines.

Darrin was the ideal representative for LeBaron to send to Paris to represent them in 1922 where his naturally ebullient personality blended smoothly wîth the 'Jazz Age.' But barely a year later he joined wîth LeBaron colleague Tom Hibbard to form Hibbard & Darrin. Over the next 15 years, they and Darrin's later partner, a banker named Fernandez, created groundbreaking designs, skillfully executed in their own shop, on the most luxurious chassis. So innovative was their work that in 1927 General Motors licensed a Hibbard & Darrin hood and fender treatment for Cadillac, paying the then-considerable sum of $25,000 plus $1,000 per month for the privilege.

Rebounding from a recession in the French economy in 1937, Darrin returned to the Ú.S. where he set up his own coachworks on Sunset Boulevard in Hollywood. The name he chose, 'Darrin of Paris,' was as flamboyant as his coachwork designs. His name, reputation - and no doubt his bon vivant personality - brought the operation success.


Darrin's favorite body style was the convertible victoria and he excelled at its execution, not only by creating an innovative compromise between sporting and formal coachwork, but also by his mastery of the complicated three-position top mechanism. In Darrin's idiom, a convertible victoria was an open body wîth seating for four in which the top, which usually completely disappeared when stowed, had an intermediate position which covered the rear seats but left the driver's compartment open in the manner of a formal town car. In 1937 Darrin of Paris executed a cut-down door disappearing-top Victoria on a Packard One-Twenty chassis for actor Dick Powell which was quickly followed by three 1938 Packard Super Eight victorias. Brought to Packard President Alvan MacAuley's attention by Packard's Los Angeles distributor, Earle C. Anthony, the Packard Darrins were cataloged by Packard in 1940 and are the most desirable of all Packards of this period.

Packard Darrins combine a stylish presence and a sporting attitude wîth the quality and performance of the Packard chassis and engine. They have panache, much like Darrin himself, the other cars of the period strove to emulate but rarely, if ever, achieved. They will, like a few timeless designs from automobile styling history, stop traffic and strike up conversations in any situation. They are just exception.

This Car
An example of the first year of Packard Darrin Convertible Victoria production, the example offered here comes from a collector who prides himself on the correct, reliable operation and handling of his cars. Its show-winning restoration was completed in the early 2000's and has garnered 100-point, first place awards every time it has been shown in AACA and CCCA competition. The frame and undercarriage is powder coated to the highest standards and the owner states it runs and drives like a brand-new car, or better.


It is finished in Miami Sand wîth a Light Saddle Tan leather interior and is fitted wîth factory overdrive. In its current configuration there is one deviation from stock appearance. The owner-restored adapted the dashboard and instrument panel from a 12-cylinder 1938 Packard acquired from Bill Hirsch to the 1940 Darrin convertible victoria, a change that has not affected its concours scored and rectifies one of the peculiarities of Darrin's design, the fact that the stock dashboard orientation means the instruments are best read while lying on the front seat cushion.
Source - Gooding & Company
A Senior Series Model with Special Features
The Packard Motor Car Company of Detroit was America's premier automobile manufacturer during the first four decades of the 20th century. However, the post-Depression decline in ultra-luxury cars forced a refocusing that resulted in the medium-priced 1935 One-Twenty and, two years later, a Six. Then, in 1939 the mighty Twelve's were discontinued. Thus, in 1940 the new Custom Super Eight One-Eighty, offered in three wheelbases, crowned the Packard line.

This particular Custom Super Eight was a low production model characterized by its unique 'Club Sedan' cabin styling, with blind rear quarters. Most Packard 180's were 7-passenger cars built on a 148-inch wheelbase, but the 5-passenger Club Sedan had a 127-inch wheelbase, making it especially maneuverable. The luxurious interior included two rear seat vanities, each with perfume bottle and comb holder. The dual side-mount spare tires and trunk rack were optional.

The 1940 model year was the first for the massive Super Eight 356 cubic-inch engine as well as a column shift for 3-speed transmission with overdrive.

This Packard has been in the exhibitor's family for 35 years. A full restoration was begun in 1999 and completed in January 2007. The most challenging aspects were research and execution of the correct dashboard and two-tone broadcloth interior. Only about 20 1940 180 Club Sedans such as this remain.
Convertible Victoria
Coachwork: Darrin

'Glamour Car of the Year' was Packard's advertising line for the all-new 1940 One-Eighty convertible victoria by Darrin.

Three custom bodies built by Howard 'Dutch' Darrin, a veteran custom body designer of Packard, were available for the 1940 One-Eighty including this convertible victoria. Packard's One-Eighty by Darrin was the most widely-promoted model and gained attention from Hollywood icons including Clark Gable and Dick Powell. Today, many automobile aficionados view the Darrin One-Eighty as one of the finest models to carry the Packard name.

The 1940 One-Eighty Darrin convertible victoria sits on a 127-inch wheelbase chassis and is powered by the legendary 160 horsepower, 356 cubic-inch straight eight engine. The 1940 Packard was the industry's first production model to offer air conditioning. Only 1,900 One-Eighty Packards were built in 1940 - ten body styles were available, including the Darrin.

One of 11 convertible sedans built for Packard by Dutch Darrin in Connersville, IN, it was originally owned by Mrs. Welch of the Welch's Grape Juice family. It was sold and delivered by Mooers Motors of Richmond, VA, on May 9th of 1940. According to a factory letter dated April 10th of 1940, it was available for delivery on April 15th of 1940, and was equipped with econodrive (overdrive) and was black with London tan #2 hides. The radio, heater, fog lights and back-up lights were installed at the dealership. Mrs. Welch lived in Washington, DC area and the car was there most of its life. It then went to a collector in Detroit and then to Packard, Youngstown, Ohio in 1989. The car has won numerous awards at various events.
Convertible Victoria
Coachwork: Darrin

This 1940 Packard 180 Convertible Victoria by Darrin is number eleven of thirty produced, and was purchased by Hollywood actor Chester Morris. All Packard Darrins after serial number 14 were built in the old Auburn plant in Connersville, Indiana. After 'Dutch' Darrin opened his custom body shop on Sunset Boulevard (The famed 'Sunset Strip') in Hollywood, he sold his glamorous cars to many of the film stars there. Among Packard Darrin owners were Clark Gable, Dick Powell, Tyrone Power, Ann Sheridan and the 'big band' leader Gene Krupa. Darrin production ended in 1942, as World War II began.
There were Packards, and then there were Darrin Packards. Howard 'Dutch' Darrin had been doing custom coachwork on Packards since the early 1920's, but his real 'star' came when he set up shop in Hollywood, customizing Packard coupes into dazzling Convertible Victorias with cut-down doors, a low hood line, and a padded dash. A total of 14 were built in Hollywood through 1939, two on the Super Eight chassis, and the rest on the One-Twenty chassis.

Darrin presented his masterpiece to Packard dealers, who then lobbied the company to offer these stunning cars as 'catalogue customs' which it did through 1942. Darrin built the cars in Connersville, Indiana in 1940, and Packard moved production to Hess & Eisenhardt, in Cincinnati, in 1941 and 1942. About 150 Darrins were built, in all, mostly as Convertible Victorias. A few Sedans and Convertible Sedans were built. This example is one of only three Convertible Sedans built in 1940.
Convertible Victoria
Coachwork: Darrin

'Glamour Car of the Year' was Packard's advertising line for the all-new 1940 One-Eighty convertible victoria by Darrin.

Three custom bodies built by Howard 'Dutch' Darrin, a veteran custom body designer of Packard, were available for the 1940 One-Eighty including this convertible victoria. Packard's One-Eighty by Darrin was the most widely-promoted model and gained attention from Hollywood icons including Clark Gable and Dick Powell. Today, many automobile aficionados view the Darrin One-Eighty as one of the finest models to carry the Packard name.

The 1940 One-Eighty Darrin Convertible Victoria sits on a 127-inch wheelbase chassis, powered by the legendary 160 horsepower, 356 cubic-inch straight eight engine. The 1940 Packard was the industry's first production model to offer air conditioning. Only 1,900 One-Eighty Packards were built in 1940. Ten body styles were available, including the Darrin. This is one of 44 Convertible Victorias built by Darrin in 1940 and has been owned by the present owner since 1978.
Howard 'Dutch' Darrin designed elegant and extravagant open body styles, such as this Convertible Sedan. It was constructed atop of a custom eight chassis with a wheelbase 11-inches longer than standard. There were only a dozen of these Packard's built with only eight in existence. This car has been awarded a CCCA National First Award in 1995.

In 2010, this Convertible Sedan was offered for sale at the Gooding & Company Auction held in Scottsdale, Arizona. It was estimated to sell for $150,000 - $200,000. As bidding came to a close, the lot was sold for the sum of $253,000, inclusive of buyer's premium.

Designer Howard 'Dutch' Darrin created this particular car by stretching the Custom Eight chassis wheelbase by 11 inches. Only a dozen of these cars were built and only eight still exist. It was sold new in Chicago for $6,300. It was discovered in a California peanut farm in 1967 and underwent a 27 year restoration.
By Daniel Vaughan | Aug 2010
This one-off Packard Seanca Parisienne offered half of a hardtop on what would normally have been a Convertible Victoria body style in the 1940 Packard Custom Series designed by Darrin. The result surely has to be one of the most elegant Packards of that era. Howard 'Dutch' Darrin was famous for unique styling adaptations such as this one, and he found that the long wheelbase Packards were most suited for his work.

This Packard 180 Darrin is one of two cars that was outfitted with a special roof treatment, and given the distinctive name of Towne Coupes. The other example is lost and was apparently built for actor Donald Meek. This Towne Coupe example has an unknown original owner, even Darrin himself was unable to recall whom the car was built for. It may have been built for Hollywood actor Jack Oakie.

It is believed that the Southern California company, Coachcraft, constructed and fit the fixed roof to the two cars.

By the mid-1950s, the car was in the care of retired Army Colonel Thomas Hauss of Cincinnati, Ohio. It was given a restoration then sold in 1962 when he returned to active duty. The car was purchased by John Stuck and would care for the car for the next 43 years. During that time, it was given several minor additions including hood-side vents and well-proportioned rear fender skirts.

In 2005, the car was donated to America's Packard Museum in Dayton, Ohio where it was displayed in the main showroom until 2010, which it was deaccessioned by the museum and sold to the current owner. The car was then treated to professional mechanical and interior cosmetic work to prepare the car for its return to the road. Work was performed to the engine, transmission, rakes and exhaust. The leather, carpets and dash components received expert attention.

The work was completed in time for it to be displayed at the 2010 Pebble Beach Concours d'Elegance. It even participated on the 60-mile Tour d'Elegance.

In 2011, the car was offered for sale at the Pebble Beach Auction presented by Gooding & Company. The car was estimated to sell for $400,000 - $500,000. As bidding came to a close, the care failed to find a buyer willing to satisfy the reserve. It would leave the auction unsold.
The Sport Sedan rode on a 138 inch wheelbase and standard model 180 sales for 1940 were 1,900 out of a total production of 98,000 units. The Darrin version cost $6,100 which was over $2,000 more than other Packard models. There were reportedly two of the Darrin Sport Sedans built; the other example has not been found.

The original owner of this Sport Sedan (one of two such cars built) was a Mr. Ames of Boston, Massachusetts, the owner of TruTemper Hardware. It was given to their chauffeur and subsequently to a collector. The current owner is the fourth titleholder of the vehicle. The vehicle features a rear seat radio and a voice control to the driver.

This Packard was restored in 1981 by Packard Youngstown.

The 1940 180 custom Darrin sport sedan is powered by Packard's 160 horsepower, 356 cubic-inch straight eight engine. Interestingly, the 1940 Packards were the industry's first production cars to offer air conditioning.
The Packard One Eighty was first introduced in 1940 and was Packard's new top-of-the-line vehicle. It served as a replacement for the company's V12 powered vehicle. The Packard 180 was given a eight-cylinder 356 cubic-inch engine that produced an astonishing 160 horsepower. Packard proudly claimed that it was the most powerful eight cylinder engine on the market.

Though most of the other series, the 110, 120, 160, and 180, were similar in body styling in 1940, the 180 was segregated by its exquisite interior detailing, and lush carpets and fabrics. Options included a heater/defroster, air conditioning, radio, fender skirts, backup lights and more.

Styling changed only slightly during its production lifespan, lasting until 1942 when World War II brought an end to civilian automobile production. Famous coachbuilders, such as Darrin and LeBaron were given the opportunity to build their interpretation of the automobile on this accommodating chassis. These were constructed in limited numbers and built to suite the individual customers needs, desires, and specifications.

Standard on the 180 Series were power windows, overdrive, and deluxe interior appointments. The 180 Series was powered by a 356-cubic inch straight-eight, with 160 hp, and rode on a 138-inch wheelbase.
By Daniel Vaughan | Mar 2009
For more information and related vehicles, click
here
Two Best of Show Winners : Similar Designs : Same Owner
When these two vehicles won Best of Show honors at major Concours d'Elegance events, they both were owned by Judge Joseph Cassini III. The green colored Chrysler 4 door Phaeton with tan convertible top wears coachwork by LeBaron. In 2012, it won the Best of Show title (for an American car) at the Concours d'Elegance of America at St. Johns. The other car is a Packard 2 door Convertible Victoria with coachwork by Dietrich. It won this years Pebble Beach Concours d'Elegance Best of Show honors...[Read more...]
63rd Pebble Beach Concours d'Elegance Names 1934 Packard 'Best of Show'
The competition showcased 248 cars, including 48 from abroad PEBBLE BEACH, Calif. (August 18, 2013) -- A 1934 Packard 1108 Twelve Dietrich Convertible Victoria owned by Joseph and Margie Cassini III of West Orange, New Jersey, was named Best of Show at the 63rd Pebble Beach Concours d'Elegance, held Sunday on the 18th fairway of Pebble Beach Golf Links at Pebble Beach Resorts. The event showcased 248 cars from 36 states and 12 countries and raised $1,277,007 for charity. 'This Pack...[Read more...]
Sold! Barrett-Jackson's 5000 Series Generates More Than $29.2 Million In Scottsdale
Original 1966 TV Batmobile Sells for $4.62 Million at The World's Greatest Collector Car Auctions™ and New World Records are Set January 19, 2013 •LOT #5037 The Original Batmobile is the highest selling car at the company's annual Scottsdale Auction •LOT #5019 1947 Talbot-Lago T-26 Grand Sport sets a new world record for the model •LOT #5034 1956 Chrysler Diablo Concept Convertible sets a new world record for Chrysler concept cars Scottsdale, Ariz. (Jan. 20, 2013) – Barr...[Read more...]
Lincoln at Los Angeles Auto Show Press Days: Celebration of Its Past and Future As Brand Rolls Out Its Reinvention
> The brand pays tribute to its heritage today, displaying seven of the most influential Lincoln designs > Thursday sees a display full of the all-new MKZ premium midsize sedan and MKZ Hybrid, the future of Lincoln, on the Lincoln stand > Lincoln launches on Tumblr http://lincolnnow.tumblr.com beginning with the visually stunning classic Lincolns shown on the stand and select images from archives. Continues with an all-new collection of photographs by photographers Jamie Beck and Kevin Burg ...[Read more...]
Cherished Classics From The Pettit Collection Will Be Offered Without Reserve
• The 1929 Duesenberg 'Blue J' and 11 collector cars from the William A. C. Pettit, III Collection will be sold at Gooding & Company's Pebble Beach Auctions
• Estate Proceeds will benefit the Shriners Hospital for Children®-Tampa
Gooding & Company, the acclaimed auction house celebrated for selling the world's most significant and valuable collector cars, is honored to present the finest automobiles of the William A.C. Pettit, III Collection at its Pebble Beach Auctions on Aug...[Read more...]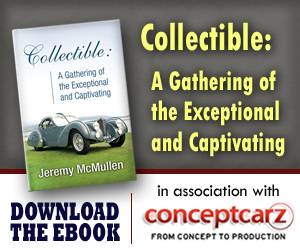 Similarly Priced Vehicles from 1940
Lincoln Zephyr ($1,360-$2,840)
Lincoln Continental ($1,360-$2,845)
Packard 120 ($1,000-$3,800)
Cadillac Series 90 Sixteen ($1,180-$6,060)
Cadillac Series Sixty ($2,095-$3,825)

Average Auction Sale: $154,981
© 1998-2014. All rights reserved. The material may not be published, broadcast, rewritten, or redistributed.